September 21


Sanfilippo Jazz Concert


September 21 - Jazz Plus - With Organist Tedde Gibson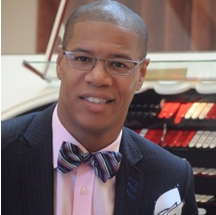 Making his debut performance at Sanfilippo, organist Tedde Gibson explores the wide diaspora of music with the Sanfilippo Wurlitzer. Uniquely talented, Mr. Gibson brings an exploration of the versatility of the Sanfilippo Wurlitzer with Jazz favorites, sacred Gospel favorites, and more.
One of the most innovative, improvisational organists and recording artists today, Mr. Gibson is sure to surprise and delight you with his command and creativity.
Doors open at 6:30 pm for touring, Concert at 8 pm.
Carousel Pavilion open after concerts for 45 minutes.
Free admission for the first 50 members & guests!
This event is our kick off for our 2019-2020 season