In-Store Book Signing with Debut Southern Author William Gerald Hamby at Fiction Addiction
Virginia author
William Gerald Hamby
will be signing copies of his debut novel, A Gambler's Feast: Summer of 1969

(Keith Publications, paperback, $15.95), at an in-store signing

at Fiction Addiction on Saturday, October 7th, from 2-4pm. Read about Victor Sinclare's experiences during the life-changing summer of 1969, the time of Vietnam, moonwalks, and Woodstock. This event is free and open to the public. Books can be purchased
online
, at the store, or by calling Fiction Addiction at 864-675-0540.
In June 1969, Victor Sinclare leaves conservative Cincinnati, Ohio, to join a former high school friend for a summer job in Lake Tahoe, Nevada. Victor is 1-A in the Draft, flunking out of college, reeling from the news that a fraternity brother has been killed in Vietnam, and running from the inevitable disappointment he is about to be to his parents. Victor is habitually stoned, drinking too much, frustrated at sex, tormented by dreams and feeling smothered by his hometown. He is bewildered about his future and Tahoe seems as good a place as any to avoid himself and the world.
Between June and October, in the stifling kitchen of The Mine Shaft Casino, a popular local destination known for its cheap, twenty-four hour smorgasbord, Victor meets the first real characters of his life. For him, the transients, drinkers, braggers, dopers, women, womanizers, cheats, gamblers and reputed Mafioso are romantic, welcome distractions. But the darkness of 1969 reaches him nonetheless. Men walk on the moon with immediate and devastating consequences, Woodstock beckons, friends vanish and Vietnam encroaches. Victor is permanently altered, and none have more influence on him than Lee, the stylish and self-destructive night chef, a dubious mentor who might be a remarkable man of the world, a simple and tragic drunk, or possibly both.
Finally, one by one, the summer crew moves on, including Lee, until it is just Victor. And only after an explosive and violent incident is he finally forced to confront his future. Victor makes an emotional sprint down the California coast to Mexico and onto New Orleans, then north. On the side of a road in Mississippi he finally faces his truth.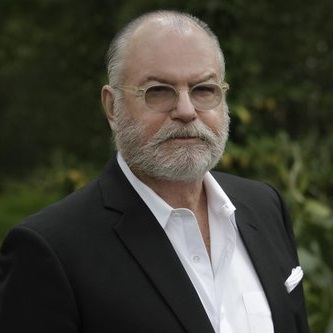 About the author:
William Gerald Hamby lives in Richmond, Virginia. His travel notebooks on Cuba and Thailand have appeared in the Richmond Times Dispatch and other newspapers and magazines. He has an EMMY from the Washington, D.C., chapter of the National Academy of Television Arts and Sciences. This is his first novel.
If you cannot make the event, you can reserve a personalized copy of the author's book by contacting Fiction Addiction in advance at 864-675-0540 or at info@fiction-addiction.com.
ABOUT FICTION ADDICTION
Fiction Addiction is a local, woman-owned, independent bookstore established in 2001. The store carries a mixture of new and used fiction and nonfiction, including children's books, as well as gift items. We are located at 1175 Woods Crossing Road (in the shopping center with Fried Green Tomatoes, Jimmy John's, and Boardwalk). For more information, visit our website at http://www.fiction-addiction.com or call us at 864-675-0540.
- END -