California

Council of Community

Behavioral Health Agencies



Celebrate With Us!


2017 has been a year of positive stock market gains in a healthy California economy. The national economy is also doing well. Normally, in good economic times, our focus is on the opportunities created by unanticipated tax revenues from which we hope to get a portion dedicated to help improve behavioral health care services and facilities.


State Budget and Legislative Successes


Mental Health Service Act (MHSA) revenues are estimated to...

Join us for a gala dinner honoring Rusty Selix for his work of more than 30 years of extraordinary advocacy efforts.

Gala Dinner Honoring Rusty Selix

California Railroad Museum

Purchase Tickets Here
CCCBHA is partnering with National Council to bring you Middle Management Academy. An in-person, 3.5-day group training program that offers management training customized for health care safety-net staff. It helps new and experienced managers improve performance and results.

| | | |
| --- | --- | --- |
| | Middle Management Academy | |
What is the Middle Management Academy?
Middle Management Academy is the only program of its kind for future health care leaders. It has graduated more than 2,000 managers to the leadership fast track and has earned the appreciation of participants, as well as their CEOs. Steeped in proven business strategy, the Middle Management Academy is an intensive, practical, and highly interactive training that helps participants understand what great managers do differently. Please contact Sara Kahoalii, Director of Programs and Operations for more information or to register at skahoalii@cccbha.org.
MENTAL HEALTH SERVICES OVERSIGHT AND ACCOUNTABILITY COMMISSION
The Stakeholder Request for Proposal (RFP) for Transition Age Youth (TAY) can be found at this
link
, and has been published to the Web at the following location:
Protect Young Viewers from Suicide

Since March 2017, Netflix's 13 Reasons Why has been trending among young audiences across the globe. In May, it was even renewed for a second season.


Physical and Mental health professionals and advocates worry that the show's depiction of a teen ending her life could have a contagion effect - meaning the show could result in more teens dying by suicide. This effect is exacerbated by the reckless decision to not add warnings or suicide prevention resources before or after each episode. And, in June, Franco Alonso Lazo Medrano, a 23-year-old Peruvian man, imitated the main character's suicide after watching 13 Reasons Why.


We know how important prevention resources can be to those in need, and we want to be sure that the impressionable audience watching 13 Reasons Why knows where - and how - to find help. While Netflix prepares for season two of the show, we're calling on Netflix to protect this young and potentially vulnerable audience by adding the number for the National Suicide Prevention Lifeline (1-800-273-8255) to every new episode of the show.


We want to deliver 10,000 petition signatures to Netflix CEO Reed Hastings' headquarters this month - so your voice is crucial at this time.

We can all play a role in helping those around us get the care they need.
Download our guide
to help spot the warning signs for those that might be thinking of self-harm or suicide.
CCCBHA was the state captain for Hill Day 2017 and received the top state captain award!
National Council for Behavioral Health asked us to follow up with legislators on one of our asks at Hill Day - to expanding the Excellence Act demonstration program that created Certified Community Behavioral Health Clinics (CCBHCs) in eight states across the country. Follow the link to take action on the
Excellence in Mental Health and Addiction Treatment Expansion Act
(H.R. 3931/S. 1905)
The California Youth Empowerment Network (CAYEN), a program of Mental Health America of California (MHAC) is seeking youth advocates to join our advocacy efforts.

In the wake of federal uncertainty regarding health care policies and funding, COMIO dedicated 2017 to understanding the impact of the Affordable Care Act on Californians who have behavioral health challenges and are justice-involved or at risk of justice-involvement.


We need to hear from you about the importance of behavioral health services - administrators, providers (including peers, family members and community health workers), advocates or anyone currently participating in services. This survey is anonymous and results will be published in our 2017 Annual Report to the Legislature. Your input is critical.
Responses are due Friday October 27th


This brief online survey gathers your input regarding what you feel the impact has been from:

* Expansion of Medi-Cal services, under the Affordable Care Act

* Services provided by peer providers, community workers, and family advocates

* Service utilization and satisfaction from a service user/consumer perspective


Please click
here
to access the survey.
This survey should take no more than 10 minutes of your time.


Older Adults Webinar Series: Collaborative Care Medicare Codes

Friday, October 27 | 2-3:30 pm EST

Join SAMHSA for a webinar that will focus on the recently introduced Medicare payment codes for collaborative care, with a specific focus on the use of codes within behavioral health contexts. The presenters will discuss the role of collaborative care in Medicare, and identify and discuss the application of new payment codes and behavioral health integration. There will also be time for questions.

Following the webinar, participants will:

* Understand the prevalence and impact of behavioral health conditions among patients in general medical settings.

* Understand the prevalence and impact of co-occurring behavioral health and physical health conditions.

* Recognize the elements of effective behavioral health integration, particularly the collaborative care model.

* Recognize and understand the application of new Medicare codes for behavioral health integration, including those that support collaborative care.

Please email communications@thenationalcouncil.org with questions.
November 6, 2017

9:00 AM - 5:00 PM

2035 Hurley Way #280

Sacramento, CA 95825

Light continental breakfast, lunch, and snacks

will be provided

SPACE IS LIMITED TO 20 PARTICIPANTS

Dress comfortably

To register, please contact:

Curtis Paullins | cpaullins@mhac.org | (916) 557-1167 x101 RSVPs or changes must be received by November 1, 2017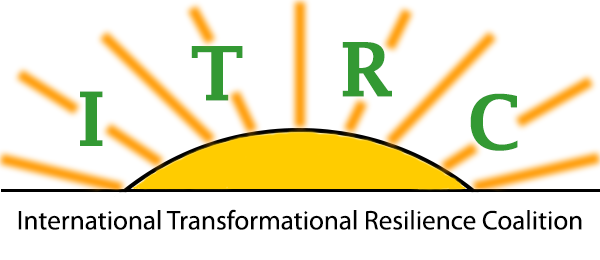 Preparing People for Climate Change in California
Conference For Social Service, Climate, Disaster Management, Social Justice, Faith & Other Leaders on Building Individual & Collective Human Resilience for Climate Traumas
Wednesday-Thursday, January 24-25, 2018
The California Endowment's Oakland Conference Center, in Downtown Oakland, CA.
Early-Bird Discount Registration Rate Ends Soon: November 15, 2017!
Tackling Drug Misuse in California: Assessing Statewide Trends and Promoting Increased Collaboration to Improve Treatment Services and Recovery Support

Tuesday, February 20th 2018

10:15 AM - 4:30 PM

At the federal level, abuse of tobacco, alcohol, and illicit drugs costs more than $740 billion, according to 2007 estimates from the National Institute on Drug Abuse (NIDA), which are likely to have increased significantly in the last decade. The costs of illegal drug use are also significant in California, according to Duffy's Napa Valley Rehab. Drug abuse is California's primary premature killer, killing more people than car accidents, suicides and homicides, something supported by the California Drug Control Update 2013. Moreover, every year, California seizes more than 300,000 ecstasy pills, 18,000 pounds of cocaine, and over 5,000 pounds of methamphetamine.
CALIFORNIA INSTITUTE FOR BEHAVIORAL HEALTH SOLUTIONS
18th Annual National Behavioral Health Informatics Conference and Exposition

Sheraton Carlsbad Conference Center
5480 Grand Pacific Drive

Carlsbad, California 92008
Wednesday, May 2, 2018 - 7:45 am - 5:00 pm

Thursday, May 3, 2018 - 7:45 am -4:30 pm
Join us at the
18th Annual Behavioral Health Informatics Conference and Exposition
. This conference is being held Wednesday, May 2nd through Thursday, May 3rd, 2018. We will convene in Southern California at the Sheraton Carlsbad in Carlsbad, CA.
Learn from presentations that address:
Uses of health information technology to support the many changes prompted by health care reform and criminal justice related reforms.

Practical uses of health information exchange to support coordination across multiple systems of care.

Progressing from basic EHR implementation to optimization and improvement.

Enhancing client recovery and wellness through innovative mobile apps and related technologies.

Leveraging data analytics and visualizations to provide decision support and quality management.

Applying the most recent developments in privacy and security regulations for sharing clients' behavioral health-related information
Participate in discussions and network with your colleagues! Meet the major software companies serving mental health and substance use programs and evaluate their products - all in one exhibit hall!
The California Youth Empowerment Network (CAYEN), a program of Mental Health America of California (MHAC) is seeking youth advocates to join our advocacy efforts.



We have two ways you can get involved!
CAYEN Youth Board
Seeking new members to join our all Transition Age Youth (TAY) Board. CAYEN brings the youth voice into mental health policy discussions and activities. We focus on prevention and early intervention, juvenile justice and general youth mental wellness. This is a great opportunity for TAY interested in mental health programs, systems and policy. Linked is the CAYEN Board Expectations document which lists member responsibilities. Interested youth should review this document and follow up to request a formal application.

CAYEN Action Network
Join the CAYEN Action Network to stay up-to-date on all things CAYEN including state-level policies and legislation impacting TAY, upcoming events such as conference/trainings and advocacy activities. It's a quick to sign up! Please feel free to forward to those you feel would be interested in TAY advocacy.

What's in it for TAY?
* Make a difference!
* Meet other young people working in community (within local area and statewide!)
* Impact policy and systemic changes throughout California
* Opportunities for leadership development

To learn more, please visit the CAYEN website and don't forget to check out our informational video! If you have any questions, please do not hesitate to contact me. Please feel free to forward this to youths who would be interested.

Medicaid enrollment growth slowed to 2.7 percent in state fiscal year 2017, down from 3.9 percent the prior year and far off the peak of 13.2 percent in 2015 that followed implementation of the Affordable Care Act's (ACA) Medicaid expansion, according to a new survey from the Kaiser Family Foundation. Findings of Kaiser's 17th annual 50-state survey of Medicaid directors across the country suggest the slowdown in enrollment growth may be attributable to the tapering of new ACA-related Medicaid enrollment, a stable economy, and states' processing of delayed eligibility redeterminations...(click title to continue reading)
WASHINGTON, D.C. (Oct. 18, 2017) - The National Council for Behavioral Health is leading the three-year initiative, Trauma-Informed Primary Care: Fostering Resilience and Recovery, to educate health care providers on the importance of trauma-informed approaches in the primary care setting.
In July 2017, the National Council convened a multidisciplinary group of 11 health care stakeholders, who serve as the Practice Transformation Team for this initiative. Over the next five months, the team will develop a model for primary care providers and their behavioral health partners to effectively support patients impacted by trauma. In early 2018, selected primary care providers will begin piloting the model in their settings...(click title to continue reading)

Earlier this week, I found a scrap of paper while cleaning that stopped me in my tracks. On it, I had written "take a year off" followed by a short list of commitments in my personal and professional life. The list included things I had entered into with excitement-like training other people in my profession and organizing community events-but didn't have the time or energy needed to continue the days since fires ravaged towns here, people have pulled together. Strangers at coffee shops share their trauma, talking of homes destroyed and loved ones lost...(click title to continue reading)
It's a well-known fact that there are multiple paths to universal health care coverage. The experience of high-income countries shows that universal coverage can be achieved through both single-payer and multi-payer systems, as we point out in a recent presentation. However, because of the tireless advocacy around SB 562, Democrats' growing interest in single-payer at the national level, and the possibility that a single-payer proposal could end up on the statewide ballot in California, single-payer is likely to continue attracting the lion's share of attention in the Golden State...(click title to continue reading)
CCCBHA Affinity Members offer approved services that benefit our members while supporting our advocacy efforts.

We appreciate our business associates for their partnerships that both provide our members exceptional services and sponsor our advocacy efforts.


Interested in becoming a member? Click
here
for more information.
CCCBHA membership includes a membership with National Council.
Leaders in the partnership that developed and promoted Proposition 63.