Welcome to the October 2017 edition of HomeCareBuzz.
---
By Kathleen Melen on October 5, 2017
Tips for Home Staging after the Time Change We've all heard it time and time again, when it
comes to nighttime showings: "don't do it!" Yet, unless you're willing to place a timed lockbox
on your listings, this isn't something that you can control. With shorter days, [...]
Read more >
By Janine Barrett on October 5, 2017
If buying a home is in your future, one of the first things you should do is check your credit score.
Even if you're still saving for a down payment, the sooner you know your score,
the better. You can get your score by requesting a credit [...]
Read more >
By Tara Walsh on October 9, 2017
Do you regularly inspect your roof and perform needed maintenance? Or have you hired a
roof inspector to check for problems in recent years? If the answer is no and your roof
is more than ten years old, it's time to give it a thorough inspection. [...]
Read more >
By Janine Barrett on October 6, 2017
It is amazing what a fresh coat of paint can do to update the look of your home. Not only
will new paint look better and increase the value of your home, it will also protect you home
and save you from costly repairs down the road. [...]
Read more >
By Sheryl Montero on October 9, 2017
Perfect pairings deserve a special day. Pumpkin and cheesecake have their day on October 21.
National Pumpkin Cheesecake Day celebrates the delicious combination of flavors that turns
pumpkin, sugar, spice, and cream cheese into a sweet, creamy, favorite dessert for autumn. [...]
Read more >
By Amy Thyr on October 9, 2017
We're all used to throwing corn husks into the trash or compost bin, but did you know that
corn husks have lots of uses? Whether you're looking to explore new culinary adventures,
reduce waste, or create some seasonal crafts, we have some alternate ideas for those corn [...]
Read more >
---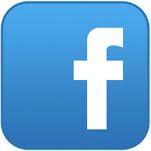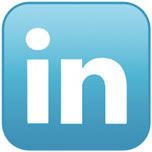 I was recently awarded the Super Service Award by Angie's List again for 2016.