International Shuffleboard Champion

A lifelong Lakesider represented the classic Lakeside pastime well last month when he became the 36th International Shuffleboard Association (ISA) World Singles Championship winner. On July 28, after a week of tournament play, Michael Hirsch claimed the sought-after golden cue in Niteroi, a city in Rio, Brazil. According to the ISA, "Michael is one of the wunderkinds who learned to play shuffleboard on the storied courts of Lakeside Chautauqua in northern Ohio."
On July 22, a Master Planning Presentation & Workshop, titled "Planning Principles & Preliminary Concepts," was held in Hoover Auditorium. Here is a summary and draft of the ideas collected this summer. To view the entire PowerPoint presentation and find more ways to get involved, visit www.lakesidemasterplan.com/community-workshop.

Pool Presents New Opportunities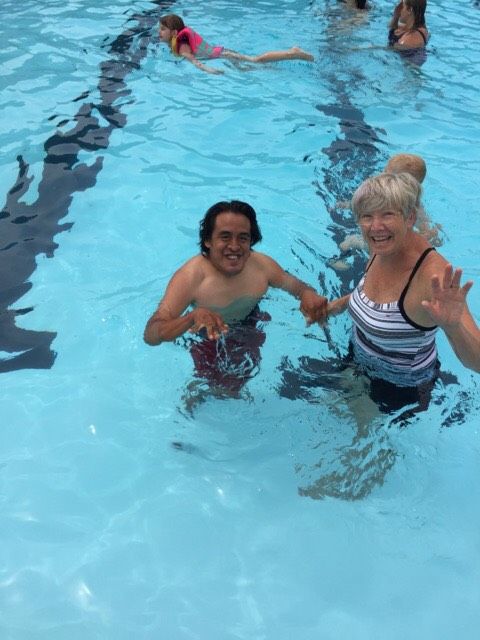 The grand opening of the Grindley Aquatic & Wellness Campus has made 2017 a memorable summer. But to one family of Lakesiders in particular, the new pool has changed a life. Marky Beatty has been coming to Lakeside all his life, and has made quite a home for himself. Zipping around Lakeside on his scooter, he greets everyone with a big, contagious smile. Read the full blog here.

Men's Bible Study Partners with United Way

On Tuesday, Aug. 15, the Lakeside Men's Bible Study Group is hoping to help create connections that could change lives. The men are partnering with the Ottawa County United Way and their program 'Til Next Time (TNT) to offer area youth and mentors a day to remember at Lakeside. The Men's Bible Study Group, who meets every Tuesday during the summer, collectively had an interest of putting their faith into action. Read the full blog here.

Submit Photos in the Annual Photo Contest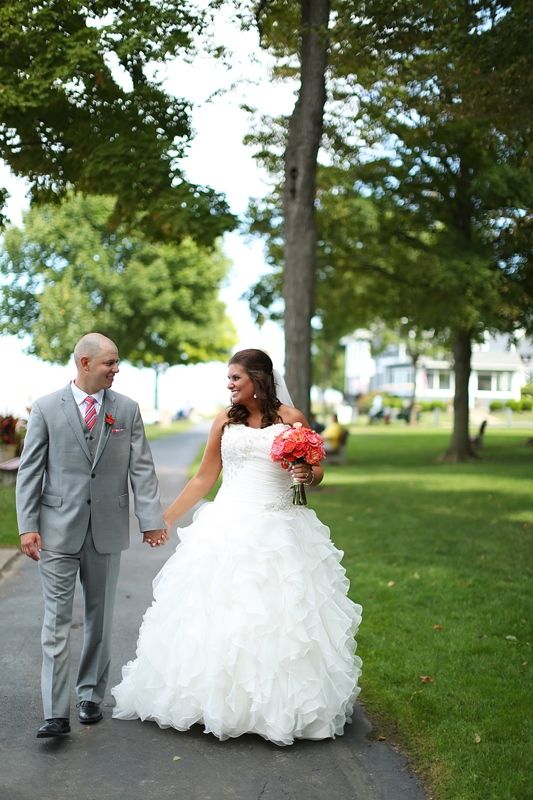 Lakesiders of all ages are invited to submit photos to be featured in the 2018 Calendar of Events brochure, as well as on Lakeside's social media pages, website, The Front Porch blog, Lakesider newspaper, advertisements, etc.

Images should include families, children, religion, education, cultural arts (special events and programming), recreation, landscape or architecture. View the full contest rules here.

The Rev. Dr. Faith Fowler will bring her ministry experience to the pulpit as she serves as Preacher of the Week from Aug. 1
3-17, beginning with her 10:30 a.m. Hoover Community Worship Service on Sunday, Aug. 13 in Hoover Auditorium. Her sermon, "When the Son of Man Comes," is based on Matthew 25:31-46.
Additional Religious Life programs can be viewed
here
or in the
Lakesider newspaper.
Chautauqua Lecture Series

"World War I"
In commemoration of the 100th anniversary of U.S. entry to World War I, many facets of this conflict will be examined. Presenters include Lora Vogt, Curator of Education at the National World War I Museum & Memorial in Kansas City, Mo., and Edward Lengel, PhD, Chief Historian of the White House Historical Association and Historical Advisory Board member of the U.S. World War I Centennial Commission.

View Chautauqua Lecture Series descriptions here.
Additional Community Education programs and special workshops can be viewed here. Or, read about both in the Lakesider newspaper.

All performances start at 8:15 p.m. in Hoover Auditorium, unless otherwise noted.


Saturday, Aug. 12
Michael W. Smith
, an award-winning, contemporary Christian artist, will perform his chart-topping hits, "Place in this World," "Open the Eyes of My Heart" and "Above All," which have reached the top of both the contemporary Christian and mainstream charts.
Sunday, Aug. 13
The Tiffin T-Squares, a modern day western square dancing club, will perform a special demonstration on the Pavilion East Deck. All are invited to watch and join in the square dancing.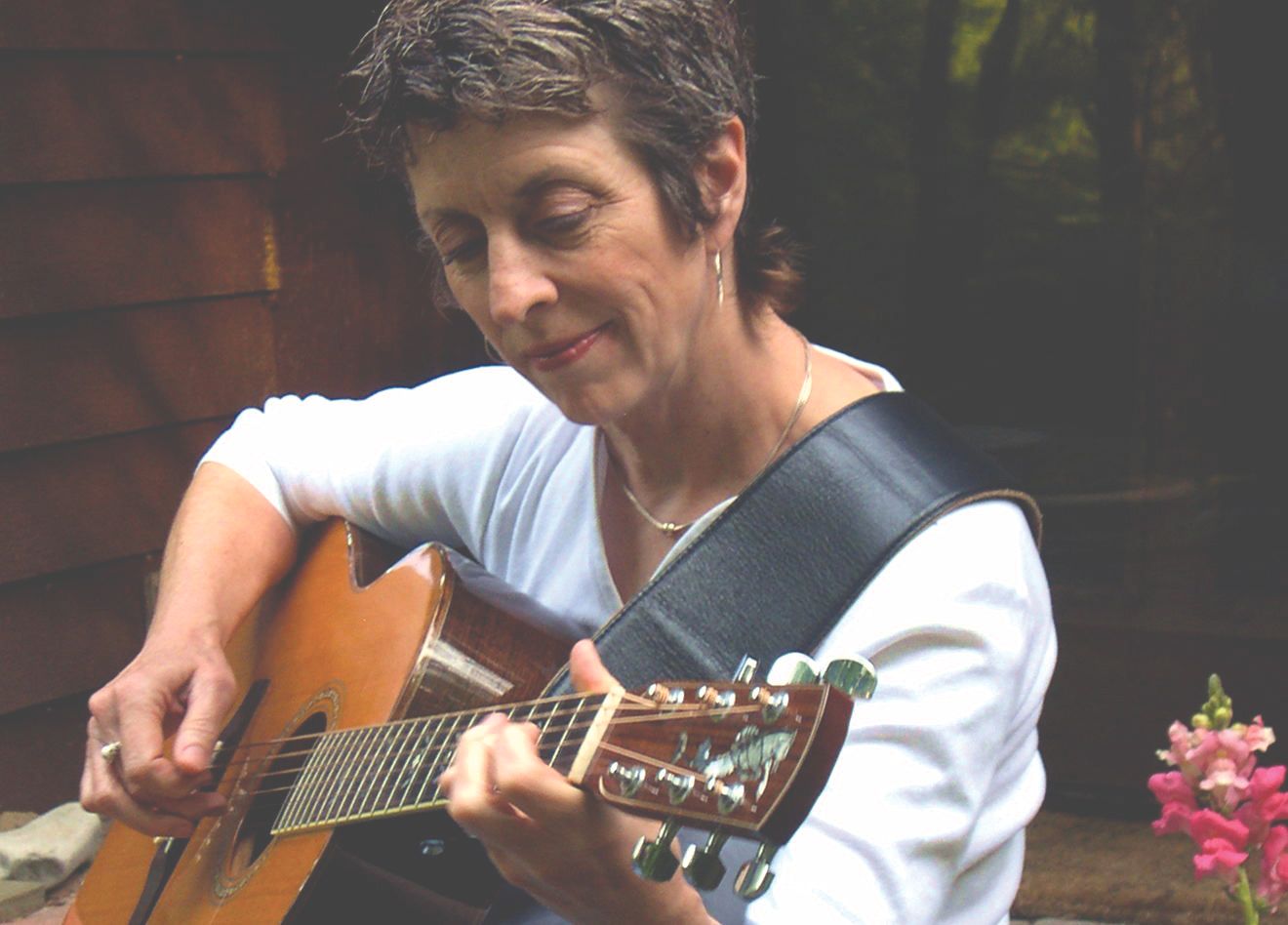 Sunday, Aug. 13
Family Night in the Park: The Sarah Goslee Reed Trio
Natives of Mount Vernon, Ohio, The Sarah Goslee Reed Trio will provide an evening of folk music. Based upon her love for 1960s folk music and her knowledge of the vio­lin, Sarah Goslee Reed taught herself to play the guitar. She learned to play songs by ear from listening to records.
"All Quiet on the Western Front" follows a group of German schoolboys, talked into enlisting at the beginning of World War I. As seems to be the case with all wars, the young men march off in the belief that the war will be a short one, and they will all soon be home, basking in the glory of victory and treated as heroes. Reality begins to set in at the training depot where their local postman is now their demanding training instructor.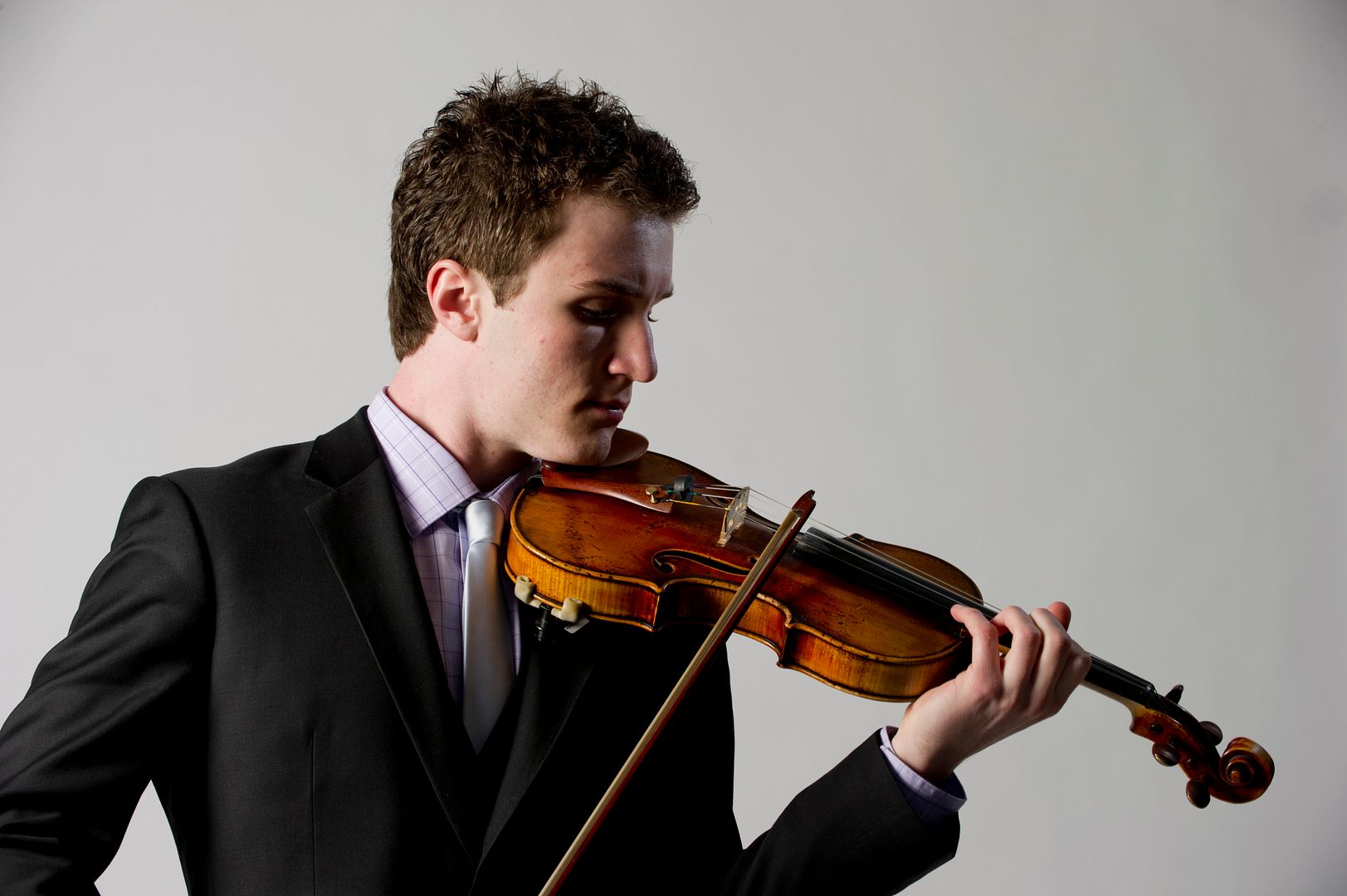 Tuesday, Aug. 15
Lakeside Symphony Orchestra Concert with Violinist Michael Ferri
The Lakeside Symphony Orchestra (LSO), under the direction of Robert Cronquist, will perform its sixth concert of the summer with violinist Michael Ferri. A native of Treviglio, Italy, Ferri began playing violin at age 3 in Madison, Wis. He has studied the violin with Jamie Laredo at the Cleveland Institute of Music and has taken lessons with Isabel Trautwein, a member of the Cleveland Orchestra.
BlackWire "A Night of Rock & Romance"
Linda Davis and her group BlackWire, along with singer Sandy Merrill (pictured), will return to the Hoover Auditorium stage for "A Night of Rock & Romance." With tunes ranging from the "Game of Thrones" theme song and Justin Bieber's "Love Yourself" to Coldplay's "Paradise," BlackWire's music will keep the audience's feet tapping and hands clapping.


Thursday, Aug. 17
Rosie & the Riveters
For the first time, Lakeside welcomes Rosie & the Riveters to the Hoover for a night of uplifting folk music with a 1940s vintage flair. The group includes three fiercely talented women - Alexis Normand, Allyson Reigh and Farideh Olsen - from Saskatoon, Saskatchewan, located in Central Canada.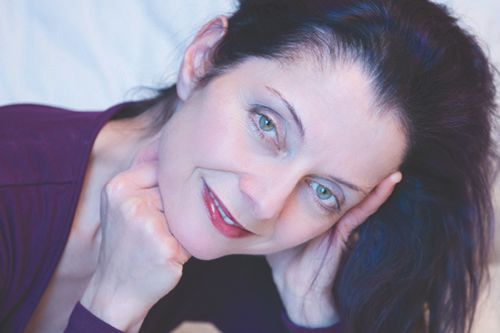 Friday, Aug. 18
Lakeside Symphony Orchestra Closing Night Concert with Pianist Nada
The Lakeside Symphony Orchestra (LSO), under the direction of Robert Cronquist, will present their final concert of the summer with pianist
Nada
. Nada is a native of Beirut, Lebanon. Her early piano training was hampered by an unrelenting civil war and the loss of her mother due to a terrorist attack on the family's home. Her family was able to escape to the mountains, where Nada was mainly self-taught with a few books of music.
Rescheduled Mouse Island Sailing Race
The 24th Annual Mouse Island Sailing Race has been rescheduled for 9 a.m Saturday, Aug. 12, weather permitting. Registration is free and will begin at 8 a.m. at the Lakeside Sailing Center (LSC). Trophies will be presented at the conclusion of the race. This race is organized by the LSC and the Society of Old Salts (SOS).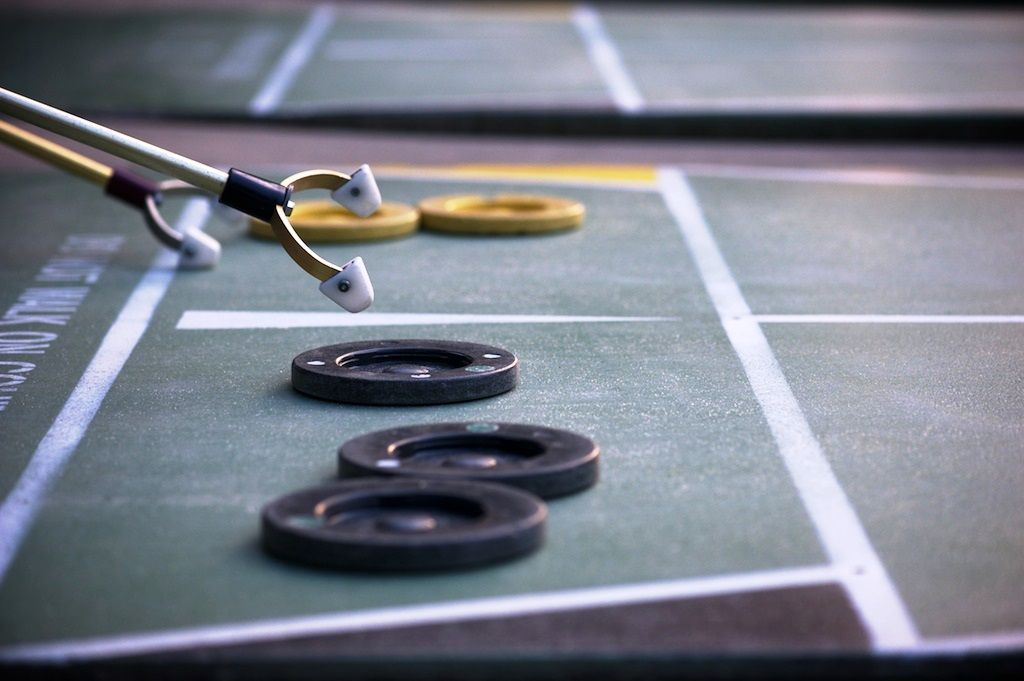 Lakeside Draw Doubles Shuffleboard Tournament
The Lakeside Draw Doubles Shuffleboard Tournament (age 16+) will take place Thursday, Aug. 17. There is no entry fee. Sign up at the courts opens at 8:30 a.m. and closes promptly at 9 a.m. Tournament play begins shortly after entries close. The tournament breaks for lunch, and play concludes by mid-afternoon.
Upcoming Recreational Tournaments
There will be a 3-on-3 Basketball Tournament (ages 14-17 & 18+) on Saturday, Aug. 12 in Central Park. There will also be a Sand Volleyball Tournament (age 14+) Sunday, Aug. 13 in Central Park. For times and to sign up for either tournament, contact Recreation Intern Michael Bennett at (567) 230-4010 or
mikebennett1410@gmail.com
.
Photography Show
Now until Friday, Aug. 18
Hoover Auditorium Lobby
View the show a half-hour prior to all Sunday Hoover Community Worship Services and all Hoover evening performances, as well as Sundays, Tuesdays and Thursdays from 3-5 p.m.

Light Up Lakeside
Friday, Aug. 11
Lakeside Grounds
Light Up Lakeside is a combined effort of Lakesiders to celebrate the summer by showcasing the entire community in lights. Please note this is the last night.

Lakeside Property Owners Association (LPOA) Meeting
Saturday, Aug. 12
10 a.m.
Orchestra Hall
Any property owner and/or spouse in Lakeside Chautauqua and Island View may become a member of LPOA by paying modest annual dues. There are more than 1,300 members.

Art in the Park
Sunday, Aug. 13
1-2:30 p.m.
Central Park near Pavilion
The Rhein Center presents an activity for Lakesiders and guests. Participation is $1 and the activity changes weekly. Please note: this is the last week of Sunday Art in the Park for the season.

Pirate Adventure
Sunday, Aug. 13
6 p.m.
Lakeside Information Center
Children (ages 7-11) are encourage to join a wet and wild ride in a vintage wooden boat, while in search of buried treasure. Tickets are $5 per child and can be purchased at the Lakeside Information Center.

Annual P.E.O. Luncheon
Monday, Aug. 14
1:30 p.m.
Hotel Lakeside Fern Room
All are welcome. The cost is $15 to attend. To RSVP, contact Marty Winget at (330) 620-4576 or Betty Jane Young at (770) 316-9933. P.E.O. was founded in 1869 and is an international philanthropic and educational organization which supports many projects that help women with higher education.



Wooden Boat Rides & Sunset Cruises
Monday, Aug. 14 &
Thursday, Aug. 17
6 p.m. & 8 p.m.
Dock/Information Center


These 30-minute rides begin at 6 p.m. with the last ride departing at 7:30 p.m. The cost is $20 for adults and $6 for children (ages 4-12).

Hour-long sunset cruises aboard Amazing Grace start at 8 p.m. The cost is $32 for adults and $10 for children (ages 4-12). Children age 3 & under are not permitted. Please note: this is the last week of boat rides for the season.



Farmers' Market
Tuesday, Aug. 15 &
Friday, Aug. 18
9 a.m.-12 p.m.
Walnut Avenue & Third Street in Front of Hoover


Farmers' Market vendors will sell fresh produce, honey, herbs and homemade baked goods.

Parkinson's Support Group 4:30-6 p.m. Tuesday, Aug. 15 & Thursday, Aug. 17 Train Station

Activities include drumming (drum sticks provided), stretching exercises while seated, balance exercises while standing and rapid diversity of movement with music.
Sign up for Rhein Center Classes
Online registration with credit card payment opens at 8 a.m. each Thursday for the following week's classes. Please note: the Rhein Center will not hold Sunday Open Houses during Week 10 and 11.


Prior to The Drifters' performance in Hoover Auditorium, join us for a special car show from 6-8 p.m. Saturday, Aug. 19 on Third Street between Walnut and Central Avenues. A select group of eight to ten cars have been invited to the show, all representing the eras of the 1950s, 1960s and 1970s.
Labor Day Weekend
On Sunday, Sept. 3, the Lakeside community will gather to celebrate the 144th Chautauqua summer season. A community-wide photo will be taken by a drone at 6:30 p.m. on the dock, weather permitting.

Employment Opportunities
Immediate openings that will run several weeks beyond Labor Day are available in Housekeeping, Maintenance and Event Set-Up Team. There are also openings until Labor Day at the Williams Tennis Campus, Hoover Auditorium, Orchestra Hall and Pool Support. If interested, contact John Mann at employment@lakesideohio.com or (419) 798-4461, ext. 252.
Kids Needed to Deliver Lakesider Newspaper

At 9 a.m. Fridays, kids (ages 10-15) are invited to the Legacy House, 217 Walnut Ave., to deliver
Lakesider newspapers
. Friday delivery is available until Aug. 19.
Volunteers will receive their choice of a free Coffee & Cream soft-serve ice cream coupon or miniature golf coupon.


Rules & Regulations

As a gated community, Lakeside Chautauqua values the safety and health & wellness of our guests and residents. View the updated
Rules & Regulations
.
Trash & Recycling Services
This week, trash collection is Wednesday and Friday due to the holiday. Recycling is only collected on Fridays. Place trash and recycling bins on the curbside by 7:30 am.

Annual Photo Contest

Lakesiders of all ages are invited to submit photos to be featured in the 2018 Calendar of Events brochure, as well as on Lakeside's social media pages,
website
,
blog
,
Lakesider
newspaper, advertisements, etc.
The deadline for submission is Monday, Oct. 2. Read
full contest rules
to enter.
Movie Tickets:
$7/adult,
$3/youth (under 12)

Show Times:
3:30 p.m. & 8 p.m., unless otherwise noted.
Review the upcoming
movie schedule
.
Purpose and love are essential ingredients to longevity. For more information, visit www.bluezones.com.