Alabama Students Start Petition to Play Dixieland Delight


The singing of Alabama's 'Dixieland Delight' was a Crimson Tide tradition for years inside Bryant-Denny Stadium but hasn't been played over the sound system since 2014.
A group of UA students have recently started a petition that will be delivered to the University of Alabama Athletic Department, Bill Battle and Dr. Stuart R. Bell to reinstate this Crimson Tide tradition for the upcoming 2016 Iron Bowl.
A message included with the petition states:
"For all of the millions of dollars we contribute to this school, we believe that requesting the reinstatement of this song into the stadium song lineup is quite minuscule. This is one of the greatest joys we have as students singing this song with our classmates and alumni alike."
At the time of this article, Jon Adams, creator of the petition had over 1,800 signatures. If you'd like to add your name to the growing list,
click here
.
Here's a video of the last time it played inside Bryant-Denny Stadium:
Confederate relics buried in time capsule for 121 years in Louisville found to be waterlogged, covered in mud
Confederate relics buried in a time capsule for 121 years were unearthed this week, but showed their age.
A box recovered Monday under a Confederate monument near the University of Louisville included a cigar lit by Confederate President Jefferson Davis and a likeness of Confederate Gen. Robert E. Lee.
However, the box was waterlogged and covered in mud when it was found. Many of the items have been destroyed.
"It's hard to say at this point whether the box was sealed at all," Louisville's Public Art Administrator Sarah Lindgren
told the Courier-Journal
. "It certainly isn't now and pieces are falling apart."
The time capsule was found after Louisville Mayor Greg Fischer ordered the 70-foot memorial be removed. The $400,000 operation to remove the monument launched Saturday, with the box found two days later, according to the newspaper.
Lindgren says the city will dry out and clean the items to see if they can be salvaged.
Sons of Confederate Veterans replace 78 flags taken from graves

Hal Crowe hopes the removal of flags from the graves of Confederate veterans at Brunswick, Georgia's historic Oak Grove Cemetery is like the war itself: Over.
Crowe and four other volunteers were at the cemetery at 8 a.m. Wednesday placing small versions of the Third National Flag of the Confederate States of America on graves where 78 flags were taken in August.
Crowe, the commander of the Thomas Marsh Forman Camp 485 of the Sons of Confederate Veterans, and other camp members have battled since Aug. 15 to get some explanation for why the flags were removed in the first place. Robert M. Gindhart III, president of the Oak Grove Cemetery Society, owned up to taking the flags away.
Crowe said he finally grew tired of all the proposed solutions including suggestions that it was a crime to take down the flags without the owners' permission - the camp in this case - or that the matter be mediated. Any proposed resolutions seemed to fade away, Crowe said.
Crowe said he sent registered letters to the cemetery society asking for reimbursement and never got an answer and that members never responded to another in which he asked for a public apology.
He brushed aside suggestions he go to Glynn County Magistrate Court to file a complaint to get reimbursement.
"I've been saying the issue isn't the cost of the flags. It's the principle," he said.
Finally, Crowe said he secured a special annual permit to place the flags. A city ordinance requires a 30-day notice before anyone, including the Cemetery Society, removes anything from a grave.
Camp Adjutant James C. Carter put out a call for volunteers to put out new flags Wednesday morning. He and Crowe were joined by three others to place the flags.
Camp member Ron Clements was among those helping saying it appears some have a "different idea of how to respect flags."
Clements said his great grandfather joined the Confederate Army in 1861 in Mecklenburg County, N.C.
There was no shortage of funds for new flags.
James MacLean of Jacksonville sent a donation and said his grandfather, William Hurt Harris, is buried in the cemetery.
"He was a doctor from Sparta, Ga.," Harris said in a letter to Carter.
Also, Tom Warner, a researcher from Angelica, N.Y., sent a $100 donation from himself and another donor for new flags.
"It is with great sorrow that we read about the loss of your 70 cemetery flags in Oak Grove. Some people just don't understand that you will never erase the history ..." Warner wrote.
And that wasn't all, Carter said.
"We had a $200 donation the other day for flags from one individual," he said.
There appears to be enough money to buy all new flags for Confederate Memorial Day in the spring.
Terry Dickson: (912) 264-0405
NO FLAG IN CHRISTMAS PARADE
For the second year in a row, the Sons of Confederate Veterans will not be marching in the annual Natchitoches, Louisiana Festival of Lights Christmas Parade.

Last year and for the first time in the city's famous holiday parade, the Confederate flag was not allowed to fly. So the SCV refused to march in it.

This year, the SCV has confirmed that they once again be absent from the parade, which kicks off this Saturday at 1 p.m.

SCV Lt. Commander-In-Chief Paul Gramling, Jr., who stood with others carrying Confederate battle flags along the route of the 2015 parade in protest, said Thursday that they have instead been invited to the 2nd Annual Stonewall Christmas Parade at 6 p.m. on Saturday.

Gramling reported an SCV member in Natchitoches did file an application to march in the Festival of Lights Parade this year.

That member, Robert Porter, filed the application back in October but never received a response from the city. He said he left several messages with the city and did not hear back.

The SCV is still suing the City of Natchitoches, Mayor Lee Posey and three members of the Christmas parade committee in federal court over last year's flag flap.

The lawsuit claims the city and its leaders violated the nonprofit's First Amendment right to free speech and 14th Amendment right to equal protection under the law.

In the lawsuit's latest docket filing on Halloween, a Plan of Work for the lawsuit was filed but the completion of discoveries and motions to file are expected to continue through May 2017 before a trial date is scheduled.

FEDS TO RAILROAD DYLAN ROOF FOR BEING "CONFEDERATE"
Wanting to present the head on a platter for the jeering liberal mob before their administration ends, the Obama Administration is fast-tracking the "trial" of the white man charged with killing nine black parishioners in a Charleston, South Carolina, church last year. The judge has also ruled that the defendant will represent himself n his federal hate-crimes trial.
In addition to being indicted on federal hate-crimes charges, Roof has also been charged with murder and attempted murder in state court, and he faces potential death sentences in both trials.
U.S. District Judge Richard Gergel's decision on Monday came as jury selection is getting underway in the federal trial.
On Friday, knowing that the defendant is mentally unstable, Gergel ruled that Roof was "competent to stand trial," though he has sealed his exact reasons for doing so. All hearings and filings on the matter are also sealed from public view. What is Judge Gergel hiding?
There were several sealed filings over the weekend in the case, which means that we will never know exactly how the government will railroad Roof to rapid execution - but the WHY should be obvious to all!
Roof had previously agreed to plead guilty if the federal government did not seek a death sentence. But just as Pontius Pilate could not appease a rabid blood-thirsty mob by simply beating Jesus within an inch of his life (This comparison is not intended to
diefy Roof) Obama and the Libs can not appease their blood-thirsty southern hating mob by simply consigning Roof to a life-time in a prison or mental institution - he must be publicly executed!
Had a mentally unstable crazy yankee been standing trial right now it is my insistence that he would be provided proper legal counsel, due process, and would have likely been granted a plea deal. But Dylan Roof was a Southerner!
We do not condone what Dylan Roof was accused of having done! It was reprehensible. So is the Obama Administration's response to it!
Confederate Relic Room considering displaying flag in current museum space

The director of the Columbia, South Carolina museum ordered to find an appropriate display for the Confederate battle flag removed from the Statehouse grounds last year said he'll look for a way to present the banner in the facility's existing space.


Last year, members of the Confederate Relic Room and Military Museum Commission submitted a $3.6 million proposal for both a museum expansion and the flag display.


But museum director Allen Robeson said he's yet to hear official response from the Legislature on the proposal submitted a year ago.


With no movement, he said he'll ask his staff to come up with a plan.


"I think we should do something," Robeson said Thursday. "So we could present an alternative to the Legislature sometime next year."


Many lawmakers balked at the price tag, and former Rep. Chip Limehouse, R-Charleston, unsuccessfully tried to move the Confederate museum to the Lowcountry to be housed near the H.L. Hunley submarine in North Charleston.


That attempt was vetoed by Gov. Nikki Haley, who said funding a study to move the museum to the Charleston area was a "pet project." The veto was upheld by lawmakers.


Robeson has argued there was not enough space in the current relic room to give the flag a proper display. Now, after nearly a year with no guidance from government, he wants staff to see if there is a way to come up with an alternate solution.


Rep. Chris Corley, R-Graniteville, said he doesn't believe the flag will ever be displayed. He fought ardently against removing it from the Confederate soldier's memorial on Statehouse grounds, partly for that reason.


"The House doesn't do anything all year," he said. "And then everything is like a Chinese fire drill and we'll promise anything and everything to get the issue addressed right then and there."


For now, the flag continues to rest in an environmentally protected secure area with the other materials in the museum's collection that are in storage.
We are not going to re-list all of the BLACK FRIDAY ITEMS. In Honor of my Great-Great-Great Grandfather, Sgt. Macijah N. Lawrence (19th Tex Inf) I would like to re-offer Col. Gary Canada's great history of the 19th. I would like for all of our readers to have an opportunity to read the exploits of this great unit!
This is the newly released Hardback edition published by Dixie Heritage Press. When you click on the book you will be taken to the LULU website where you can purchase the book at a greatly reduced price:
If you have an Apple device and an Apple ID you can click the image below and receive the book Prayer is Simple absolutely FREE:
We are also making an electronic version of Glory in Grey (both volumes) available through the Apple Store:
Use
this link
to see many of these books and more
@ Amazon.com
- the prices
@ Amazon
will not be discounted but this link will give you the convenience of shopping through Amazon.
FROM OUR READERS
The following articles and letters are from our readers:
Trump Supporters Must Not Go To Sleep!

By Pastor Chuck Baldwin


Now that Donald Trump has won the presidential election, most of the people who voted for him (along with most of the rest of the world) are breathing a huge sigh of relief. As I wrote earlier, a Hillary Clinton presidency was not only a threat to whatever liberties the American people have left, it was a threat to the peace and stability of the entire planet. Except for the radical protesters (most of whom did not even vote in the election and many of whom were paid to riot) who are making royal jackasses out of themselves in Portland, Oregon, and California, the perverts in Hollywood, and the presstitutes in the mainstream media, most of the nation (and the world with maybe the exception of China and Saudi Arabia) is feeling REALLY GOOD about the election.


However, I want to caution Trump supporters that the last thing they can afford to do right now is what conservatives normally do after a Republican wins the White House: go into a deep state of complacency. With the exception of stopping another Clinton from obtaining the White House (yes, that is HUGE), a Trump election accomplishes nothing. It is not the candidate, Donald Trump, that is going to govern from 1600 Pennsylvania Avenue. It is the president, Donald Trump, that will govern. And what kind of president Trump will make is yet to be seen.


I well remember when George W. Bush was elected President. The entire conservative, Christian, and Republican worlds fell into a state of extended hibernation. And G.W. Bush went on to trample more of our constitutional liberties than Bill Clinton and Barack Obama combined. This could only happen because he faced no resistance from the Republican Party or Christians and conservatives in general. They were sound asleep.


If the people who supported Donald Trump go to sleep now, there will be no going back. This is a once-in-a-lifetime opportunity to change the course of a nation. Frankly, if this opportunity is squandered, there likely will not be another one in most of our lifetimes.


Now, before getting to the meat of this column, let me digress and say this: as much as I despise the whole left-right, conservative-liberal paradigms, there is no question that the globalists are currently going all out to manipulate radical leftists into trying to undermine the will of the American people and institute their socialist, anti-freedom agenda by any means necessary.


For example, when Bill Clinton and Barack Obama were elected, conservative, constitutionalist, "right wing" people did not riot in the streets, burn down buildings, attack police officers, and threaten to sabotage the Electoral College or call for Clinton or Obama's assassination. Yet that is exactly what the radical left (inspired by ultra-America haters such as George Soros, many university faculties, and many in the mainstream media) are now doing. The Southern Poverty Law Center (SPLC) is constantly telling the media and police agencies across the country that it is conservative, right-wing, Christian people who pose America's biggest threat. But in fact, the opposite is true. Look at how the radical left is behaving: Soros and the mainstream media are fueling the fires of prejudice, hatred, and violence - and the SPLC is saying ABSOLUTELY NOTHING.


The only thing I will say in response to all of these attempts at intimidation, coercion, and violence being perpetrated by these radical leftists is, if they truly want to see what would happen when conservative, God-fearing, patriotic Americans are brought to a state of righteous indignation, just let them attempt to stop the Electoral College from confirming Donald Trump as President on December 19.


At no time in American history has the Electoral College ever failed to confirm a presidential candidate who won the required electoral votes in the general election. These delegates take an oath to confirm the vote of the people of their states in the general election in the Electoral College. And if scumbags such as George Soros or the media elite are allowed to pull off a coup and somehow manipulate the delegates of the Electoral College into doing otherwise in 2016 (and thereby destroy our constitutional form of government), the people (along with citizens within law enforcement [federal and State], National Guard, etc.) of this country would be morally, spiritually, and ethically justified in demanding that the respective states whose electoral votes went to Trump count the unconstitutional vote of a faithless Electoral College as null and void and enforce the results of the November 8 elections by any means necessary--including leaving the Union if this breach of constitutional government was allowed to stand. If liberals and socialists want to start another civil war, that's a good way to do it.


And while I'm on this subject, since Donald Trump was elected, many people in the states of California, Oregon, Nevada, and Washington are proceeding with citizen initiatives to secede from the United States and become part of Canada. Imagine a country without California! Hallelujah! I always envisioned liberty-minded states seceding, but if the socialists in California, Portland, Las Vegas, and Seattle want to take the initiative, I AM ALL FOR THEM. And while they are at it, I wish they would take Massachusetts, Connecticut, New Jersey, New York City, Baltimore, and Chicago with them. Those places have been a thorn in the side of liberty long enough.


But back to my point: this is a once-in-a-lifetime opportunity to change the course of a nation. And the people who turned the political and media establishments on their ear on November 8 just CANNOT afford to become lethargic and complacent because Trump won.


If Donald Trump is going to be anything more than just another say-anything-to-get-elected phony, he is going to have to put raw elbow grease to his rhetoric. His talk got him elected, but it is going to be his walk that is going to prove his worth.


The biggest indicator as to whether or not he is truly going to follow through with his rhetoric is who he selects for his cabinet and top-level government positions. So far, he has picked Reince Priebus as White House chief of staff and Stephen Bannon as White House chief strategist.


Reince Priebus is an establishment insider. He did NOTHING to help Trump get elected until toward the very end of the campaign. He is the current chairman of the Republican National Committee. If that doesn't tell you what he is, nothing will. Trump probably picked him because he is in so tight with House Speaker Paul Ryan (a globalist neocon of the highest order) and the GOP establishment, thinking Priebus will help him get his agenda through the GOP Congress. But ideologically, Priebus does NOT share Trump's anti-establishment agenda. So, this appointment is a risk at best and a sell-out at worst.


On the other hand, Stephen Bannon is probably a very good pick. He headed Breitbart.com, which is one of the premier "alt-right" media outlets that has consistently led the charge against the globalist, anti-freedom agenda of the political establishment in Washington, D.C. Albeit, Bannon is probably blind to the dangers of Zionism and is, therefore, probably naïve about the New World Order. I don't believe anyone can truly understand the New World Order without being aware of the role that Zionism plays in it.


To be honest, the possible appointments of Rudy Giuliani, Chris Christie, John Bolton and especially Newt Gingrich are MORE than troubling. Rudy Giuliani is "Mr. Police State," and if he is selected as the new attorney general, the burgeoning Police State in this country will go into hyperdrive. NSA whistleblower Edward Snowden is already warning us about this. Chris Christie is a typical New England liberal Republican. His appointment to any position bodes NOTHING good. And John Bolton is a Bush pro-war neocon. But Newt Gingrich is the quintessential insider, globalist, and establishment hack.


There is absolutely no doubt in my mind that the globalist elite gave Newt Gingrich the assignment of cozying up to (and "supporting") Trump during his campaign with the sole intention of being in a position for Trump to think he owes Gingrich something so as to appoint him to a key cabinet post in the event that he won. Gingrich could then weave his evil magic during a Donald Trump presidential administration.


Newt Gingrich is a HIGH LEVEL globalist and longtime CFR member. He is the consummate neocon. And he has a brilliant mind (NO morals, but a brilliant mind--a deadly combination, for sure). If Donald Trump does not see through this man, and if he appoints him as a cabinet head in his administration, I will be forced to believe that Donald Trump is clueless about "draining the swamp." You cannot drain the swamp by putting the very people who filled the swamp back in charge. And that's exactly what Trump would be doing if he appoints Gingrich to any high-level position in his administration.


Trump is already softening his position on illegal immigration, on dismantling the EPA, on repealing Obamacare, on investigating and prosecuting Hillary Clinton, etc. Granted, he hasn't even been sworn in yet, and it's still way too early to make a true judgment of his presidency. But for a fact, his cabinet appointments and his first one hundred days in office will tell us most of what we need to know.


What we need to know right now is that WE CANNOT GO TO SLEEP. We cannot sit back in lethargy and complacency and just assume that Donald Trump is going to do what he said he would do. If we do that, we might as well have elected Hillary Clinton, because at least then we would be forever on guard against her forthcoming assaults against our liberties.


There is a reason we have lost more liberties under Republican administrations than Democratic ones over the past few decades. And that reason is the conservative, constitutionalist, Christian, pro-freedom people who should be resisting government's assaults against our liberties are sound asleep because they trust a Republican President and Congress to do the right thing - and they give the GOP a pass as our liberties are expunged piece by piece. A pass they would NEVER give to a Democrat.


The difference in this election is that Donald Trump didn't run against the Democrats; he ran against the entire Washington establishment, including the Republican establishment. Hopefully that means that the people who supported and voted for Trump will NOT be inclined to go into political hibernation now that Trump is elected.


I tell you again: this is a once-in-a-lifetime opportunity to change the course of a nation. Frankly, if this opportunity is squandered, there likely will not be another one in most of our lifetimes.


Stay awake! Pay attention! And hold Donald Trump's feet to the fire! Because at the end of the day - and after our liberties are demolished and our posterity is languishing in oppression and tyranny - no one will remember if it was a Democrat or a Republican that took our liberties from us. All we will remember is that WE LET IT HAPPEN.
Editor's Note: Here is the video of the sermon that Chuck preached last Sunday. It is titled "How Christians and Conservatives Are Destroying Our Republic":


The following comes from one of our readers in Oklahoma:
Dear President-Elect Trump,
Those of us who voted for you fully expect for you to carry out your campaign promises of building the wall, scrap Obamacare, deport illegal aliens (they are ALL criminals because they broke the law just by coming here), lowering taxes, strengthening our military, fix our retarded trade treaties, bring jobs back to America, cut our dependence on terrorist oil, stop the importation of Muslims, stop the special treatment of gays, transgenders, and Muslims, etc.
Your thoughtful and prayerful consideration needs to take place in the selection of people to put in your administration. I would warn you NOT to use RINO establishment RepubliCONs and globalist CFR members like Newt Gingrich, John Bolton, and many others. If you fill those positions from the very swamp that needs draining, that makes as much sense as taking a bath in a mud bog. Those type of people are NOT on your side and will "water down" your agenda and push you in the direction they want you to proceed in, which is the same direction as Obama and Hillary want, but at a slower pace. We have a chance, perhaps the last one in my lifetime, to turn this country away from the plague of socialism, globalism, ungodliness, the destruction of the Constitution and our liberties, and the One World Government. Don't jump into any decision, especially if you feel the least bit of reservation about it. Decisions, like elections, have consequences. You will make mistakes. That is only human. But don't do the Potomac Kabuki Dance just to try and get along with the establishment. They are the ones who fought you tooth and nail all the way because they wanted to continue the socialist policies of Obama. Paul Ryan is another one of the disgraceful traitors in the "swamp" He is NOT your friend, no more than Mitch McConnell or Lindsey Graham are. Do not trust these lying, back-stabbing, socialists in conservative clothing.
One thing that should be on your list of things to do is to get us OUT of the UN. It is anti-American, anti-Israel, and is bent on the destruction of our Constitutional Republic and sovereignty. We do not need the UN, it needs us. Kick them OUT of New York and let that big, fat tick find another dog to suck the blood out of.
Last, but not least, political correctness has been a disease upon this country and must be eliminated. Part of that disease is the continuous attacks on all things Southern and Confederate. Our history, symbols, and culture are NOT hateful and racist. Those who think they are have proven what a dismal failure our educational system is by pushing Marxist, rewritten "history" and perpetrating the cultural genocide of an entire group of people who happen to be from the same stock and bloodline as our Founding Fathers. The thought control designs of the Marxist leftist liberals would have people be ashamed of their ancestors and heritage, instead of embracing them for standing up to tyranny and oppression. We would ask that you use your influence to put an end to this cultural terrorism and promote the true accounts of our history to be taught so that the ignorant masses might have an understanding of the truth and dispel the twisted propaganda which has filled the minds of generations of Americans.
May your time in office awaken this country and put us back on the road to being a people that recognizes and honors God, has respect for the unborn, and re-establishes our sovereignty and love of the principles upon which this country was founded.
Respectfully,
Tulsa, OK
Gary Walker submits the following:
Of course, I knew something of this great Confederate, who drove the Yankees crazy, as they tried time after time to catch him and his small band of soldiers. The invading Northern troops spent years and set many traps, but in the end failed to capture Mosby.
This book is not just about the war years, but it follows the Colonel from the end of the war until his death. I knew little about his life after the war, but now I know a lot! The author used many different newspaper accounts to illuminate his post-war life. The War Between the States was over for most people, but the Yankees gave Mosby no rest; they wanted him arrested and placed on trial! This book also shows the humanity of the great man, to me, was the most important part of the book!
Please pass along to all those on your mailing list!
Rusty Harris submits the following regarding his article that appeared in the issue before last:
Please note that the OP ED written by: "Randy Harris from Kentucky submits the following: Dixie Saves the Nation" was written by Rusty Harris as I am an ex-patriot Kentuckian now a citizen of that great Republic of Texas and yes a retired US Army three and half tour Combat veteran. Not "Randy" Harris however, as I have been called that before and it would be convenient to blame my politico-sectionalism on some poor fellow named "Randy" but that would smack of libtard-isms.
Please make the correction for the next time something y'all publish inspires me to write another OP ED; which you all do very well and please keep it coming we must tell our story and get our feelings out there; remember that conservative Southerners and Constitutionalists come in ALL colors as I know several Blacks and Hispanics who are as conservative as any Whites that are in sympathy with the points this newsletter is trying to get across.
Sincerely, Rusty Harris (Kentuckian/Texan)

Editor's note: Sorry Rusty for the typo on your name a few weeks ago!
Al Benson submits the following:
A Little Update on the Jillary and Jill Recount


After yesterday's post showing that InfoWars.com had demonstrated that most of the money to finance Jillary's vote recount was coming from one source and not an outraged American public, I thought this little update might be appropriate.
According to an article in the Washington Times for 11/27/16, Wisconsin elections officials can see no proof of a hack.


So after all this fuss and all the millions of dollars raised, most of it seemingly from one central source, we have to ask ourselves what the deuce is going on here? We're going to do all these vote recounts with no evidence of any wrongdoing--or it is now the plan to manufacture "evidence" as we go along? Will they find someone, somewhere down the line in this process that will be willing to "help" them out with revised vote totals or what?
And why did Ms. Stein end up doing something here that could not possibly benefit her or her party? Did someone make her an offer she couldn't (or didn't dare) to refuse? And was her doing this initially nothing more than a ploy to allow Hillary to get back into the game to "help her out?"


The great Christian statesman, Patrick Henry, when invited to take part in the Constitutional Convention back in 1787, refused to be a part of it. Mr. Henry said "I smell a rat." Mr. Henry was a wise man. I wonder how many "rats" he'd be able to smell in this current game were we fortunate enough to still have him around.


Update: An article that appeared on http://www.thegatewaypundit.com at 8:19 this evening stated: "As reported earlier the election steal was put into motion when a group of 'experts' reviewed the election results and reported that there appeared to be election fraud. However, a member of the group of 'experts' happens to be voting-rights attorney John Bonifaz. Bonifaz also happens to be connected with George Soros when he launched the National Voting Rights Institute in 1994. Bonifaz was the Institute's President. This is certainly shocking but no surprise. Hillary and Soros are in this for the steal."


So Bonifaz helped Soros back in 1994 and now he represents Jill Stein. My what an amazing coincidence!


Gateway Pundit also pointed out that Stein cannot file a direct request for a recount in Pennsylvania. She has to go through the courts to do this and she has to present evidence that shows voter fraud. Seeing that Trump won Pennsylvania by around 70,000 votes, Ms. Stein would have to be able to prove that fraud was "probable." Of course knowing Soros and the Clintons, that thorny little problem may already be in the process of being "worked on."
Also from Al Benson:
I was in Mexico last week, watching CNN via satellite, and saw the Bill O'Reilly interview with Newt Gingrich. I caught it when Newt made his comment about the Civil War and made a mental-note to write about it upon my return. Instead, I will share Al Benson's very insightful commentary:
NEWT ADMITS REAL REASON FOR "CIVIL WAR."
Gingrich was recently interviewed by Bill O'Reilly and the subject of Rahm Emanuel not letting a Trump administration deport illegal aliens who had committed felonies in Chicago came up. Rahm Emanuel is a rather slippery character who is presently the mayor in that fair city and who used to be some sort of advisor to King Barack the First. At that point Gingrich piped up and said: "We fought a civil war to establish one sovereignty, the U.S. government." You don't say. So that's what the War of Northern Aggression was really all about-not freeing the slaves but rather establishing one centralized, collectivist regime in Washington! All those folks that have written big books and given long lectures about slavery being the total cause of the war must be hating Gingrich's guts about now. He has, albeit inadvertently, come out and admitted the real truth. And all their big books can now be shredded up for birdcage liner.


Professor Thomas DiLorenzo, who has some knowledge in this area, caught Gingrich's comment and duly noted: "So the 'Civil War' was fought to abolish the Tenth Amendment after all, and to consolidate all political power in Washington, D.C. Well, Newt, as any Catholic priest would say, it's never too late to confess."

KKK IN VERMONT - WHO'D OF THUNK IT?
Many believe the KKK was/is a phenomenon restricted to the South.

Since Vermont historically has not had a substantial minority population, and since it is so far NORTH, it is surprising to many to discover that Vermont indeed has a KKK presence. To Bernie Sanders and his fellow-liberals in Vermont, this reality is horrifying. The real kicker, many Vermont members joined the KKK as a social club they believed would be fun and would contribute to the community.

In an attempt to rein in Klan activities, the City of Burlington passed an ordinance forbidding the wearing of masks in public. A bill for a similar statewide statute was killed in the Vermont Senate.

Vermont had its most significant Klan presence in the 1920s, estimated to be many thousands at its peak. This was a time of resurgence in Klan activity nationwide. A special commemorative issue of The Bridge, published in October 2005, celebrated 200 years of Montpelier as the Capital of Vermont. Therein The Bridge recognized Maudean Neill, local genealogist and author of "Fiery Crosses in the Green Mountains," a history of the Klan in Vermont. In her book, Neill states that ".....Montpelier was the scene of several acts ...attributed to the Klan. On July 19, 1924, a cross was burned to embers in the Catholic cemetery....The burning of the fiery cross on the church steps of St. Augustine's Catholic Church in the early morning of November 21, 1925, resulted in the arrest of two Montpelier men (who were eventually) released without penalty."

According to Neill and other historians, the Klan's active force in Vermont peaked in the mid 1920s. By then, more than 14,000 residents of Chittenden, Washington, Orange and Caledonia counties had paid the $10 initiation fee. The Vermont Klan's prime target was immigrant nationalities, many of whom were Roman Catholics. Along the Vermont-Quebec border the Klan targeted the French Catholics. Author and poet Wes Herwig states that the Vermont Klan sought to educate Vermonters "to the supposed dangers that these new foreign-born elements posed to the country's traditional patrimony." Herwig worked at The Herald, and founded the Randolph Historical Society.

According to Neill and Herwig, for half a decade KKK chapters sprang up throughout Vermont, and their "burning crosses cast shadows across Vermont's night skies. Its white-robed members marched down city streets and rallied in great throngs in fields and on fairgrounds."

A number of Neill's relatives joined the KKK as a social club, because the funds they paid to the leaders supported community programs such as purchasing books for the local library.
Vermont had sizable Klan chapters in Barre, Montpelier and Northfield, including a chapter of females who called themselves "The Women of Northfield." A statewide meeting, called a Klavern, was held on a Montpelier farm in August 1925.
Photographs show groups gathering on the hillsides of Montpelier, including a statewide Klan meeting on Towne Hill on July 4, 1927, followed by a Grand Parade of the Hooded Klansmen through the streets of Montpelier.
The most fiery gathering in the Montpelier area was reported to be the burning of seven crosses in Hubbard Park.

The Southern Poverty Law Center recently reported two active chapters in Rutland and Hardwick. Klan fliers have also recently surfaced on the streets of Burlington. The distributor appeared to target two women of color, including a Black Lives Matter activist. He was arrested and charged with two misdemeanors of disorderly conduct. He defended himself on the grounds of free speech. According to T.J. Donovan, Vermont's Attorney General, "when you send a flier that contains the KKK and has a hooded Klansman to a person of color, the message is one of intimidation, of hate and of violence." The ACLU argued in an amicus brief to the court that the fliers were protected political speech and the charges were dismissed. Around the same time period, KKK members were phone-banking in Central Vermont, including downtown Montpelier. Also, it was rumored that a trailer was discovered in Calais filled with KKK publications following the death of its resident.

The KKK presence in Vermont is a topic many would rather not discuss, let alone acknowledge. Vermont remains a predominantly white state and for the most part "liberal." So the continued existence of a Klan influence, according to the State's most famous Senator, signifies a failure to integrate as equals in race, sex and religion. Will Uncle Bernie launch a crusade against the white hooded Krusaders?

Or, under one of those hooded masks, is that Colonel Bernie Sanders?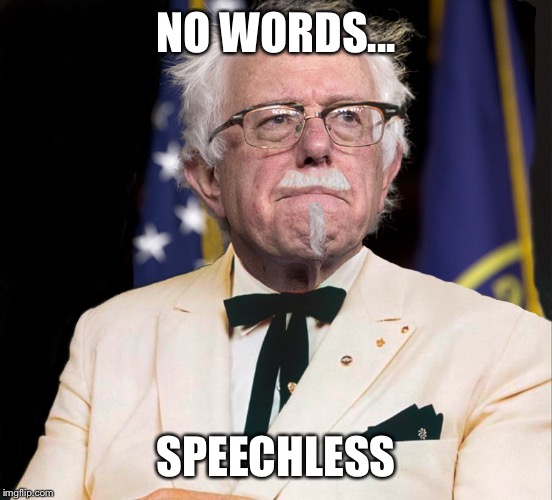 HOW THE DAVIS FAMILY SPENT THE CHRISTMAS OF 1864

BY VARINA DAVIS
The wife of Confederate President Jefferson Davis wrote this article describing how the Davis family spent the Christmas of 1864 in the Confederate White House. It was published in The New York World, December 13, 1896.
...Rice, flour, molasses and tiny pieces of meat, most of them sent to the President's wife anonymously to be distributed to the poor, had all be weighed and issued, and the playtime of the family began, but like a clap of thunder out of a clear sky came the information that the orphans at the Episcopalian home had been promised a Christmas tree and the toys, candy and cakes must be provided, as well as one pretty prize for the most orderly girl among the orphans. The kind-hearted confectioner was interviewed by our committee of managers, and he promised a certain amount of his simpler kinds of candy, which he sold easily a dollar and a half a pound, but he drew the line at cornucopias to hold it, or sugared fruits to hang on the tree, and all the other vestiges of Christmas creations which had lain on his hands for years. The ladies dispersed in anxious squads of toy-hunters, and each one turned over the store of her children's treasures for a contribution to the orphans' tree, my little ones rushed over the great house looking up their treasure: eyeless dolls, three-legged horses, tops with the upper peg broken off, rubber tops, monkeys with all the squeak gone silent and all the ruck of children's toys that gather in a nursery closet.


Makeshift Toys for the Orphans


Some small feathered chickens and parrots which nodded their heads in obedience to a weight beneath them were furnished with new tail feathers, lambs minus much of their wool were supplied with a cotton wool substitute, rag dolls were plumped out and recovered with clean cloth, and the young ladies painted their fat faces in bright colors and furnished them with beads for eyes.


But the tug of war was how to get something with which to decorate the orphans' tree. Our man servant, Robert Brown, was much interested and offered to make the prize toy. He contemplated a "sure enough house, with four rooms." His part in the domestic service was delegated to another and he gave himself over in silence and solitude to the labors of the architect.


My sister painted mantel shelves, door panels, pictures and frames for the walls, and finished with black grates in which there blazed a roaring fire, which was pronounced marvelously realistic. We all made furniture of twigs and pasteboard, and my mother made pillows, mattresses, sheets and pillow cases for the two little bedrooms.


Christmas Eve a number of young people were invited to come and string apples and popcorn for the trees; a neighbor very deft in domestic arts had tiny candle moulds made and furnished all the candles for the tree. However the puzzle and triumph of all was the construction of a large number of cornucopias. At last someone suggested a conical block of wood, about which the drawing paper could be wound and pasted. In a little book shop a number of small, highly colored pictures cut out and ready to apply were unearthed, and our old confectioner friend, Mr. Piazzi, consented, with a broad smile, to give "all the love verses the young people wanted to roll with the candy."


A Christmas Eve Party


About twenty young men and girls gathered around small tables in one of the drawing rooms of the mansion and the cornucopias were begun. The men wrapped the squares of candy, first reading the "sentiments" printed upon them, such as "Roses are red, violets blue, sugar's sweet and so are you," "If you love me as I love you no knife can cut our love in two." The fresh young faces, wreathed in smiles, nodded attention to the reading, while with their small deft hands they gined [?] the cornucopias and pasted on the pictures. Where were the silk tops to come from? Trunks of old things were turned out and snippings of silk and even woolen of bright colors were found to close the tops, and some of the young people twisted sewing silk into cords with which to draw the bags up. The beauty of those home-made things astonished us all, for they looked quite "custom-made," but when the "sure enough house" was revealed to our longing gaze the young people clapped their approbation, while Robert, whose sense of dignity did not permit him to smile, stood the impersonation of successful artist and bowed his thanks for our approval. Then the coveted eggnog was passed around in tiny glass cups and pronounced good. Crisp home-made ginger snaps and snowy lady cake completed the refreshments of Christmas Eve. The children allowed to sit up and be noisy in their way as an indulgence took a sip of eggnog out of my cup, and the eldest boy confided to his father: "Now I just know this is Christmas." In most of the houses in Richmond these same scenes were enacted, certainly in every one of the homes of the managers of the Episcopalian Orphanage. A bowl of eggnog was sent to the servants, and a part of everything they coveted of the dainties.


At last quiet settled on the household and the older members of the family began to stuff stockings with molasses candy, red apples, an orange, small whips plaited by the family with high-colored crackers, worsted reins knitted at home, paper dolls, teetotums made of large horn bottoms and a match which could spin indefinitely, balls of worsted rags wound hard and covered with old kid gloves, a pair of pretty woolen gloves for each, either cut of cloth and embroidered on the back or knitted by some deft hand out of home-spun wool. For the President there were a pair of chamois-skin riding gauntlets exquisitely embroidered on the back with his monogram in red and white silk, made, as the giver wrote, under the guns of Fortress Monroe late at night for fear of discovery. There was a hemstitched linen handkerchief, with a little sketch in indelible ink in one corner; the children had written him little letters, their grandmother having held their hands, the burthen of which compositions was how they loved their dear father. For one of the inmates of the home, who was greatly loved but whose irritable temper was his prominent failing, there was a pretty cravat, the ends of which were embroidered, as was the fashion of the day. The pattern chosen was simple and on it was pinned a card with the word "amiable" to complete the sentence. One of the [missing] received a present of an illuminated copy of Solomon's proverbs found in the same old store from which the pictures came. He studied it for some time and announced: "I have changed my opinion of Solomon, he uttered such unnecessary platitudes -- now why should he have said 'The foolishness of a fool is his folly'?"


On Christmas morning the children awoke early and came in to see their toys. They were followed by the negro women, who one after another "caught" us by wishing us a merry Christmas before we could say it to them, which gave them a right to a gift. Of course, there was a present for every one, small though it might be, and one who had been born and brought up at our plantation was vocal in her admiration of a gay handkerchief. As she left the room she ejaculated: "Lord knows mistress knows our insides; she jest got the very thing I wanted."


Mrs. Davis's Strange Presents


For me there were six cakes of delicious soap, made from the grease of ham boiled for a family at Farmville, a skein of exquisitely fine gray linen thread spun at home, a pincushion of some plain brown cotton material made by some poor woman and stuffed with wool from her pet sheep, and a little baby hat plaited by the orphans and presented by the industrious little pair who sewed the straw together. They pushed each other silently to speak, and at last mutely offered the hat, and considered the kiss they gave the sleeping little one ample reward for the industry and far above the fruit with which they were laden. Another present was a fine, delicate little baby frock without an inch of lace or embroidery upon it, but the delicate fabric was set with fairy stitches by the dear invalid neighbor who made it, and it was very precious in my eyes. There were also a few of Swinburne's best songs bound in wall-paper and a chamois needlebook left for me by young Mr. P., now succeeded to his title in England. In it was a Brobdingnagian thimble "for my own finger, you know," said the handsome, cheerful young fellow. After breakfast, at which all the family, great and small, were present, came the walk to St. Paul's Church. We did not use our carriage on Christmas or, if possible to avoid it, on Sunday. The saintly Dr. Minnegerode preached a sermon on Christian love, the introit was sung by a beautiful young society woman and the angels might have joyfully listened. Our chef did wonders with the turkey and roast beef, and drove the children quite out of their propriety by a spun sugar hen, life-size, on a nest full of blanc mange eggs. The mince pie and plum pudding made them feel, as one of the gentlemen laughingly remarked, "like their jackets were buttoned," a strong description of repletion which I have never forgotten. They waited with great impatience and evident dyspeptic symptoms for the crowning amusement of the day, "the children's tree." My eldest boy, a chubby little fellow of seven, came to me several times to whisper: "Do you think I ought to give the orphans my I.D. studs?" When told no, he beamed with the delight of an approving conscience. All throughout the afternoon first one little head and then another popped in at the door to ask: "Isn't it 8 o'clock yet?," burning with impatience to see the "children's tree."


David Helped Santa Claus


When at last we reached the basement of St. Paul's Church the tree burst upon their view like the realization of Aladdin's subterranean orchard, and they were awed by its grandeur.


The orphans sat mute with astonishment until the opening hymn and prayer and the last amen had been said, and then they at a signal warily and slowly gathered around the tree to receive from a lovely young girl their allotted present. The different gradations from joy to ecstasy which illuminated their faces was "worth two years of peaceful life" to see. The President became so enthusiastic that he undertook to help in the distribution, but worked such wild confusion giving everything asked for into their outstretched hands, that we called a halt, so he contented himself with unwinding one or two tots from a network of strung popcorn in which they had become entangled and taking off all apples he could when unobserved, and presenting them to the smaller children. When at last the house was given to the "honor girl" she moved her lips without emitting a sound, but held it close to her breast and went off in a corner to look and be glad without witnesses.


"When the lights were fled, the garlands dead, and all but we departed" we also went home to find that Gen. Lee had called in our absence, and many other people. Gen. Lee had left word that he had received a barrel of sweet potatoes for us, which had been sent to him by mistake. He did not discover the mistake until he had taken his share (a dishful) and given the rest to the soldiers! We wished it had been much more for them and him.


Officers in a Starvation Dance


The night closed with a "starvation" party, where there were no refreshments, at a neighboring house. The rooms lighted as well as practicable, some one willing to play dance music on the piano and plenty of young men and girls comprised the entertainment. Sam Weller's soiry [sic, soiree refers to a party or reception held in the evening], consisting of boiled mutton and capers, would have been a royal feast in the Confederacy. The officers, who rode into town with their long cavalry boots pulled well up over their knees, but splashed up their waists, put up their horses and rushed to the places where their dress uniform suits had been left for safekeeping. They very soon emerged, however, in full toggery and entered into the pleasures of their dance with the bright-eyed girls, who many of them were fragile as fairies, but worked like peasants for their home and country. These young people are gray-haired now, but the lessons of self-denial, industry and frugality in which they became past mistresses then, have made of them the most dignified, self-reliant and tender women I have ever known -- all honor to them.


So, in the interchange of the courtesies and charities of life, to which we could not add its comforts and pleasures, passed the last Christmas in the Confederate mansion.
HOW THE YANKEES STOLE CHRISTMAS
Anyone who donates $10 to Dixie Heritage this week will receive a DVD of this dynamic presentation of what Christmas was like in Southern homes during the War Between the States.
Order
How the Yankees Stole Christmas
on DVD:
When you click to order the above we will also send three extra "bonus" mystery videos on DVD. This is a great offer!
BOYCOTT OF KELLOGG'S ANTI-CONFEDERATE CEREALS
Yesterday, Breitbart News launched a petition to boycott the cereal maker in response to their announcement that they would pull advertising from all media outlets that supported Donald Trump and/or the Confederate Flag.
In hours over 100,000 people had signed the petition!
Breitbart News' editor-in-chief has stated that the boycott was initiated not just in response to Kelloggs - but because AllState and Target were also planning to join Kellogg's in implementing the same policy. Should these companies do so, the boycott will be expanded to include them.
SUPPORT THE ONGOING BATTLE TO ADVANCE "THE CAUSE"
Your direct donation of even the smallest amount enables Dixie Heritage and other pro-confederate organizations in the never-ending battles to preserve and advance our common heritage.
ADD DIXIE HERITAGE TO YOUR ADDRESS BOOK
This will ensure that your weekly newsletter does not end up in a SPAM folder by accident.

LIKE US ON FACEBOOK


If you have not already done so please take the quick moment to like our Dixie Heritage Page on Facebook:
And then, more importantly, click this link to our website:
When you are there request a free copy of my book The Truth About the Confederate Battle Flag. When you do, not only will you receive a copy of the book - you will also be subscribed to receive the weekly Dixie Heritage Letter by eMail. This will ensure that you never miss an issue.
Until Next Week,
Deo Vindice!
Chaplain Ed