Standards Scene Heating Up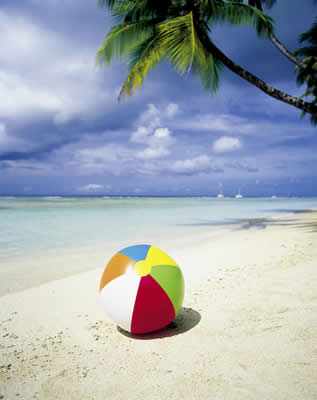 The weather is not the only thing heating up this summer - standards activity is as well. Several signs indicate that the thaw in frozen standards could be lasting -
the President included standards in his climate change plan,
Energy Secretary Moniz committed to addressing delayed standards, and a couple of stalled appliance standards moved out of the OMB queue. As evidence we have a final rule for distribution transformers and microwave ovens and a DOE calendar that lists new - and hopefully - realistic
dates
for the publication of delayed rules. Read on below for details on this and more. And stay cool as these hot happenings take place.
Marianne DiMascio, Outreach Director, ASAP
Coming Soon To a Utility Pole Near You: More Efficient Transformers
DOE published new standards for distribution transformers in April. These products can be found on utility poles or at industrial facilities where they lower the high voltage of electricity to a voltage level which can be used by homes and businesses. In the process, electricity is lost as heat. As noted in our
joint press release
with ACEEE, the new standards are a mixed bag. They reduce these losses by only 4% for the liquid immersed transformers and by 30% for the dry-type transformers. Find out more
here
.
Vanquishing Vampire Energy Waste in Microwaves - Garlic or Efficiency Standards?
We all know the legend about garlic repelling vampires but what happens when the vampire is energy waste in something as common as a microwave oven? That energy waste can be curtailed by efficiency standards. In the case of microwaves, standby power continuously wastes energy when the microwave is not in use (99% of the time). Fortunately for millions of Americans, the Department of Energy announced new microwave standards that will limit the amount of energy that can be used when the product is in standby mode, saving consumers billions of dollars and sending a strong whiff of garlic to the vampire energy waste.
Read the Blog Post
California Preps for New Rulemaking
The California Energy Commission (CEC) held four workshops in May to discuss the responses to their "Invitation to Participate" in the appliance pre-rulemaking. Sixteen products are being considered in Phase 1 of the rulemaking as follows:
Consumer electronics: computers, displays, game consoles, set-top boxes, and network equipment
Lighting: fluorescent dimming ballasts, light-emitting diodes, and multifaceted reflector lamps
Water appliances: faucets, toilets, urinals, and water meters
Other appliances: commercial clothes dryers, air filters, residential pool pumps & motors, and portable electric spas
Shortly after the May workshops, CEC issued an invitation to submit proposals for "standards, test procedures, labeling requirements, and/or other measures that will improve the efficiency and reduce the energy or water consumption" of the above appliances. Interested parties have until July 29th to submit proposals to CEC. The staff will review the proposals and begin work on their staff reports this fall. The CEC provides opportunity for public comment at each step in the process.
State of the States
Oregon's Governor Kitzhaber signed
SB 692
on June 12, 2013, setting minimum
efficiency standards for battery chargers, televisions, and double-ended quartz halogen light bulbs. Oregon became the first state to adopt the quartz halogen standard, the second state to adopt battery charger standards (CA) and the third state to adopt television standards (CA, CT). The bill is one of several energy efficiency bills signed by the Governor that puts Oregon on the path toward achieving their
10-year goal
of "meeting 100 percent of new electric load growth through energy efficiency and conservation." The standards are slated to go into effect as follows:
January 2014: small battery charger and televisions
January 2016: double-ended quartz halogen

January 2017: commercial/industrial battery chargers


In other news:
The Massachusetts legislature held a hearing on July 15 to consider H 807, a bill to adopt efficiency standards for double-ended quartz halogen bulbs, bottled water dispensers, hot food holding cabinets,

portable electric spas, and plumbing products (faucets, toilets, and urinals)

.
Rhode Island HB 5800 was sent for further study.
The Washington bill, SHB 1017, passed the House 66-33 but was caught up in political issues in the Senate and did not come up for a vote.
What's Up at DOE?
There is a lot going on at DOE. Below are the highlights. For the latest status on all products, refer to our schedule by date or by product.
Standards
Refrigerated Beverage Vending Machines
Framework Document, June 4, 2013
DOE has initiated a rulemaking to consider amended standards for refrigerated beverage machines. DOE established the first national efficiency standards for these products in 2009. The energy use of beverage vending machines can be significantly reduced by adding controls to switch off or dim lights or raise the temperature set point during periods of low customer traffic.
Commercial/Industrial Pumps
The purpose of the working group will be to discuss and, if possible, reach consensus on a proposed rule for the energy efficiency of commercial and industrial pumps.
Notices of Proposed Determination
DOE has tentatively determined that portable air conditioners, computers and computer servers use enough energy to be considered as covered products - they meet the requirements under federal law (EPCA) and the average household energy use likely exceeds 100 kilowatt hours per year. For the three products, DOE is accepting comments, data, and information through August 12, 2013.
Computers and Computer Servers
Based on studies, DOE estimates that average household energy use for computers is 220 kWh/yr and, for computer servers, at least 1900 kWh/yr, and possibly much larger.

A computer server provides services and manages networked resources for client devices such as desktop or notebook computers, wireless devices, PDAs, or other network devices.
Portable Air Conditioners
Portable AC are stand alone, self contained units that operate on single phase electric current - the units stand on the floor or shelf and can be moved around. You might find one in a room where an odd-sized window rules out the use of a window air conditioner. DOE notes that these units have become popular in recent years. (Recent experience during the northeast heat wave this month bears out that trend - portable AC shelves at a local Home Depot were bare). DOE notes that the average annual household consumption is about 650 kWh. In addition, some laboratory tests measured cooling capacity to be half of manufacturers' reported values.
Test Procedures
Refrigerators
DOE has published a proposed rule for test procedures for residential refrigerators. For the first time, DOE is proposing to capture the energy use of refrigerator automatic icemakers. Currently, the rated energy consumption of a refrigerator with an icemaker does not include the energy consumed to make ice. A study conducted by the National Institute of Standards and Technology (NIST) estimated that the energy consumption of an icemaker can be as much as 20% of the energy use of a refrigerator
Electric Motors
DOE is considering extending DOE's existing test procedures for electric motors to certain electric motor types that have not been regulated by DOE.

Residential furnaces and boilers
The test procedure is for two-stage and modulating condensing furnaces and boilers
EIA reports that Consumers spent 2.7% of their household income, or about $1945, on home energy bills last year, the lowest percentage in 10 years. Read more in Today in Energy
Marianne DiMascio, Appliance Standards Awareness Project
781-312-8999
"Long Live the Light Bulb: Big Government Has Made it Better"
The ASAP Blog
Read the colorful
story
on ceiling fans and light bulbs.
Down the Regulatory Rabbit-Hole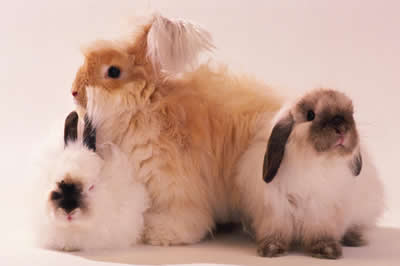 No surprise! Overdue standards make the list of delayed rules developed by The Coalition for Sensible Safeguards. Check out the
Top 8
.
More on Delayed Standards
Though there has been progress on standards, a number of them are still delayed at OMB. To see the tally of lost savings from the delays, click
here
.
Incandescent Shipments Down
According to the National Electrical Manufacturer's Association (NEMA), a
fter an uptick in sales a year ago, "incandescent shipments (including the halogen incandescents pictured above) were down 18.3 percent during 2012, erasing a 16.4 percent gain for 2011." Compact fluorescent (CFL) lamp shipments dipped slightly....See more from
NEMA
.
What about the s
pecialty bulb that were exempt from the lighting standards? They declined also.
Power-Hungry Devices Use $70 Billion of Energy Annually
A new ACEEE analysis of devices and equipment commonly found in U.S. homes and businesses concludes that these products, with more than 2 billion in use, consume more energy than many large countries use to power their entire economies.
.
Read more
about the devices and strategies to reduce energy use.
How Many Dollars and Power Plants Does it Take to Run Our Modems and Routers?
Fun Facts
What percentage of a typical U.S. household's income was spent on home energy bill last year?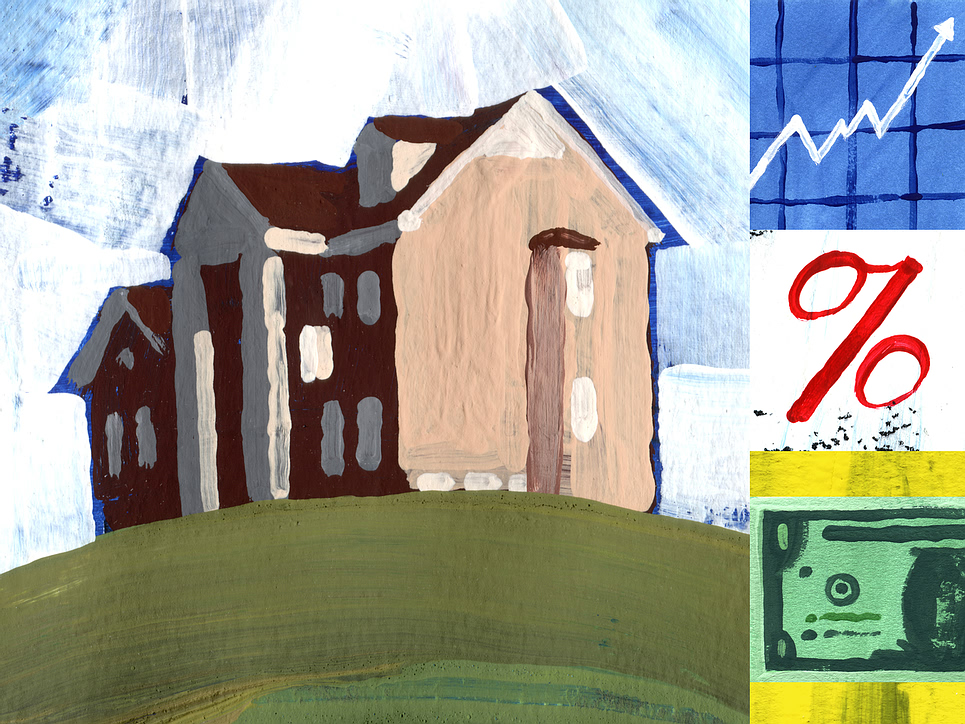 Take a guess...
Is that percentage higher or lower than it was 10 years ago?