THIS IS THE LAST ISSUE FOR 2019!
SEE YOU IN 2020!
I want to wish you the best for 2020. Thanks for the very important work that you do not only helping people get jobs, but also improving the quality of their lives. Workforce development changes lives and it is something you do every day!
I look forward to reconnecting with you next year.
---
WANT TO BRING MY TRAINING AND CONSULTING TO YOUR PROGRAM?
I offer training and consulting on more than 300 topics. My services are available onsite, by phone and through low cost webinars.
Send me an email
and put my 45 years of national workforce development experience to work and we can turn your program challenges into success stories now!
---
DO YOU KNOW HOW AND WHY EMPLOYERS
USE SOCIAL MEDIA TO EVALUATE CANDIDATES?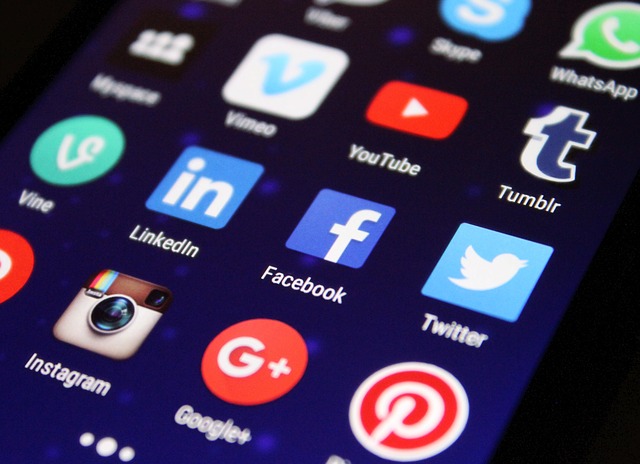 This in-depth look at how employers use social media to determine who to hire will give you new insights into the hidden world of employer hiring decisions.
To read the article click here.
---
MANAGEMENT CORNER
WHAT WORKS?
If you are looking for best practices in programs serving low income populations that you can incorporate into your program, then you should read this report.
Click here for the report
---
CONFESSIONS OF A FORMER RECRUITER
WHY DON'T PEOPLE GET HIRED?
---
ALOHA!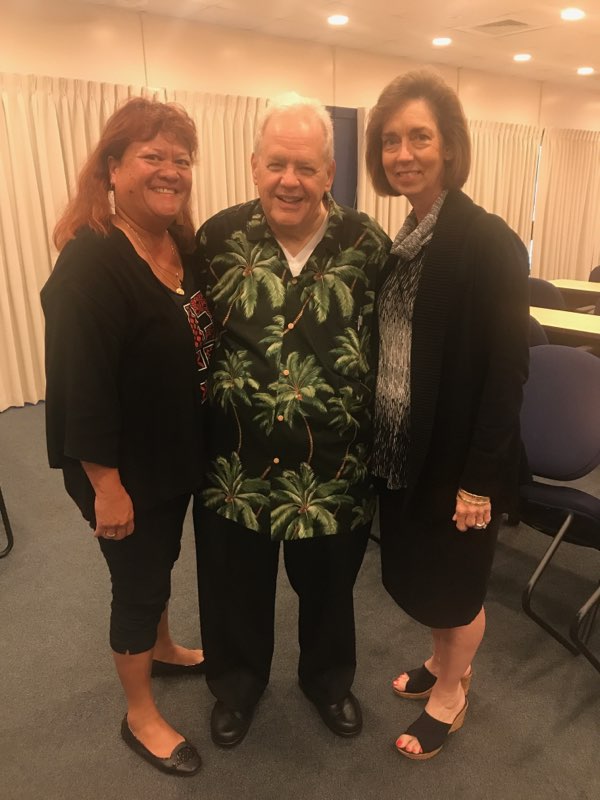 Larry with Leinaala Nakamura the Administrator at Work Hawaii who initiated the invitation for Larry to train in Honolulu and brought together all the partners to support the effort and Pamela A. Witty-Oakland the Director of the Department of Community Services who heads the department that led the process of bringing Larry to Hawaii.

Aloha - What an honor to be invited to train in Honolulu Hawaii! The trainings were sponsored by the Oahu Workforce Development Board and the Oahu Workforce Development Council. Thanks to Allison Lum, Executive Director of the Council and the Oahu Workforce Development Board for sponsoring the trainings.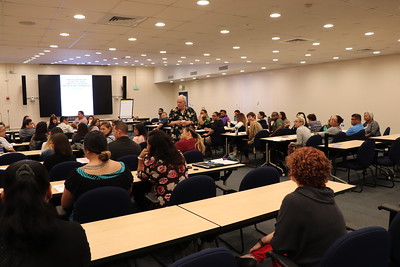 In an amazing show of the Aloha spirit over 20 organizations came to the trainings, not only from the islands in Hawaii but also from American Samoa, Guam, Mariana Islands and other places. I presented
The Barrier Buster! New and Better Ways to Eliminate Barriers to Employment, Are You Talking Like Businesses Think? How to Get the Private Sector to Use Your Services and Is Your Workforce Program the State-of-the-Art?
It was an amazing experience and I learned so much!
---
US CHAMBER OF COMMERCE REPORT ABOUT
WHY HIRING PEOPLE IN REENTRY IS GOOD FOR BUSINESS!
The best way to convince employers to hire people in reentry is when other employers who have already done it tell them about why it is a good profit making strategy. But many employers are reluctant to go public about hiring reentry candidates because they worry about losing customers if this practice became public. In this very powerful and convincing article, the US Chamber of Commerce tells business people why hiring people in reentry makes good business sense. It is a great tool for your employer outreach.
Click here for information about my training for programs serving people in reentry.
and check out the Reentry and Employment Resource List in the Resource section of the site.
---
DID YOU LIKE THIS ISSUE OF THE NEWSLETTER?
SHARE IT WITH SOMEONE ELSE!
JUST CLICK ON THE ICON AT THE TOP RIGHT
OF THE NEWSLETTER
Let them know they can subscribe by going to the contact tab

on our website at

www.LarryRobbin.com
---
HOW CAN WE IMPROVE EDUCATION
AND INCOME OUTCOMES FOR
UNDOCUMENTED YOUTH?
This joint report by the National Youth Employment Coalition and Georgetown University highlights solutions to improve education and income-earning outcomes for undocumented youth. These solutions can be advanced by elected officials, policymakers, advocates, nonprofits, foundations, and education leaders across the United States.
---
THINK OUTSIDE THE BOSS - HOW TO CREATE A WORKER OWNED BUSINESS!
When you think about employment options for your job seekers, you probably think about them becoming employees or starting a business and being a boss. Very few workforce development professionals know about another option - worker owned cooperatives. This model, where the workers jointly own the business, is spreading quickly. This report is packed with helpful information including how your nonprofit can become an incubator for worker owned cooperatives.
---
A MUST READ REPORT FOR ANYONE
WORKING WITH EMPLOYERS!
This report from the Aspen Institute, Reimagining Employer Engagement, is an A to Z guide about how to improve your work with business people. Not only does the report itself have a lot of great ideas, but there are over 100 links to other very helpful resources that will improve your outcomes with businesses. Click here for information about my most popular business services training.
---
SEVEN SIGNS YOU ARE UNDER PAID
AND HOW TO GET A RAISE!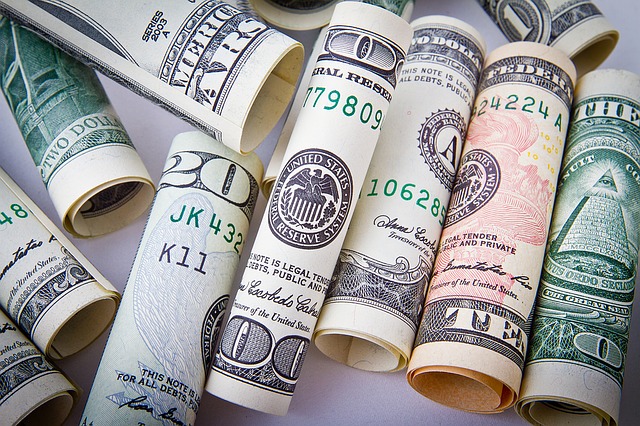 Are you or your job seekers underpaid? How do you know for sure? What can you do about it? This article answers all of these questions and many more.
---
HOW TO MANAGE A JOB SEARCH AS
A TRANSGENDER INDIVIDUALS
Transgender job seekers face many challenges as they try to become employed. This article will give you a lot of tips about what transgender people can do to improve their chances of getting a job offer.
---
HOW DO YOU RECRUIT MENTORS?
One of the most common program elements mentioned in countless evaluations of all types of workforce programs that makes them successful is a robust mentoring component. But recruiting mentors has often proven to be a challenge. This report will give you a lot of proven strategies for recruiting mentors to your program so you can put this powerful program component into your work.
---
MILITARY TO CIVILIAN CAREERS TRANSLATOR
This handy website will help veterans find civilian jobs that can use the skills they learned in the military. It is very easy to use and will help to open the eyes of veterans to their options in civilian employment.
Click here for the translator.
---
WHAT IS A SOCIAL MEDIA SPECIALIST?
Many of the youth and adults we serve are heavily into social media. But they may not know that their interest combined with skill can turn into a job.
---
CHECK OUT MY WEBSITE
FOR
ALL THE BACK ISSUES OF THE NEWSLETTER,
HANDOUTS YOU CAN DOWNLOAD FOR FREE AND
USE WITH YOUR JOB SEEKERS!
USEFUL RESOURCES, WEBSITES
AND HELPFUL REPORTS!
DID YOU LIKE THIS ISSUE OF THE NEWSLETTER?
SHARE IT WITH SOMEONE ELSE!
JUST CLICK ON THE ICON AT THE TOP RIGHT OF
THE NEWSLETTER
Let them know they can subscribe by going to the contact tab

on our website at

www.LarryRobbin.com
I look forward to connecting with you
again in the next issue!
---