From Sallie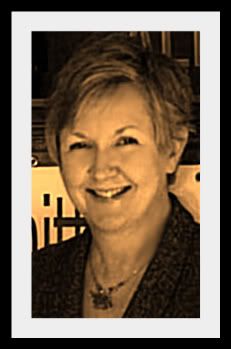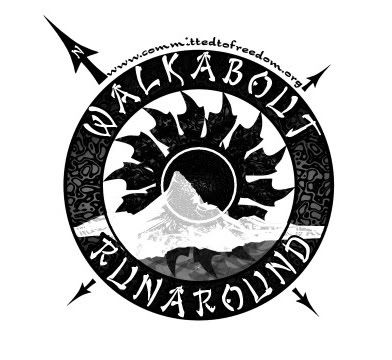 June 11th!
Want to help Committed to Freedom raise some much needed cash? We knew you did! That's why we're declaring June 11th our First Annual Walkabout Runaround. Here's how it works:
You go for a walk or a run on June 11th. (Bicycling or Swimming works too!)
Set a fund raising goal to know how many sponsors and miles you'll need to meet it.
You ask your friends and family to sponsor you per mile (or kilometer) and let them know how many miles (km.) you plan to walk or run.
Your friends and family - who will be overjoyed at this opportunity to support a cause that is close to your heart - will commit to sponsor you and then send in their tax deductible sponsorship to Committed to Freedom or give it to you send it in for them.
We'll send a fabulous Walkabout Runaround T-Shirt after we receive your $15 registration! You'll look GREAT wearing it as you walkabout or runaround!
For more information, click here.
Only ONE Beyond Abuse Retreat in 2011
Click here to watch this brief v
ideo about the upcoming retreat
The retreat is scheduled for June 3-5 in Staten Island, NY. The retreat is for BOTH men and women. Click Here for more information will be posted soon, along with an online registration form.
We will have only one retreat in 2011, due to the expense of facilities, so please get the word out and make plans to attend.
If you'd like more information, please contact us.
eBook

If you've got a Kindle or a Nook or other tablet readers, you want to be sure to buy my book, No Longer Alone and download it to your reader.

Click here to download your copy today!

Value


Each week, we strive to offer timely and relevant articles to help people on their journeys beyond abuse.

If you find these articles of value, ask yourself what they're worth. We offer these at no cost, but if you paid a subscription, what would their value be to you?

Please consider supporting Committed to Freedom, just as you would pay a subscription fee for other publications that you value.

We have much more we hope to do in the future and we can't do this without you!

Please, click here and send a secure, online donation today, or download a form and mail in your gift.


We NEVER share your email or contact information with anyone! These articles and other inspirational emails come to you at no cost to help you or someone you love!

Committed to Freedom, Inc. is a non-profit organization that provides people with spiritual tools to move beyond abuse. This communication is provided for education and inspiration and does not constitute mental
health treatment. This communication does not constitute legal or professional advice, nor is it indicative of a private therapeutic relationship. Individuals desiring help for abuse related issues or other psychological concerns should seek out a mental health professional.
Greetings!
We hope you find this brief weekly article encouraging for you or someone you know who is working to move beyond abuse.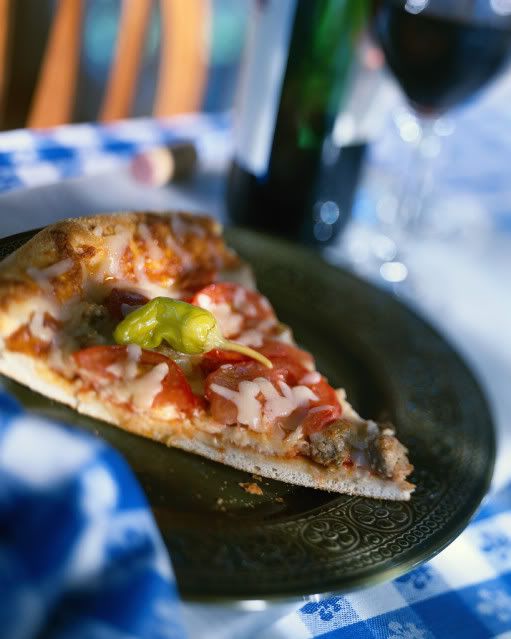 IT DOESN'T MATTER . . . OH YES IT DOES!

(Be sure to join our weekly discussion about this article on Facebook, which is posted every Friday and remains open for ongoing participation.)

I am the queen of rationalization. I can talk myself in to or out of almost anything. It's definitely a character flaw of mine that I have to actively fight. For example, I've been trying to shed a few pounds lately. It's not really rocket science. Eat less, exercise more. Pretty simple formula, actually. But for me, it's so difficult to connect that slice of pizza with its ultimate destination of an extra pound or two. So, I'm suddenly overwhelmed with the long road ahead to drop that weight. I look at the extra-large-portion pizza slice and shrug my shoulders. My internal dialogue is saying something like "This is too hard and will take too long and it doesn't matter if you need to lose weight and this one slice of pizza won't do too much harm." Then, I surrender to that dialogue and to the pizza. Of course, the minute I do, I'm kicking myself from here to Toledo (and I live a long, long way from there!) because it DOES matter. For my health, for my self-image, and for my closet of clothes I can't wear at the moment . . . it matters!

The issues you struggle with as you walk this long and often painful journey beyond abuse can activate the same kind of internal dialogue. Your rage issues. Your intimacy issues. Your self-injury issues. Your parenting issues. Your addiction issues. Your ___________________ (fill in the blank) issues. Each of these is like a spot that has been rubbed raw by abuse's legacy. It takes a while to heal back to wholeness. The effort - which others may not fully appreciate - can be overwhelming. Those inner-drive-human- sacrifices you might have to make can be so exhausting and so enormous, you might hear the blare and blast of the ". . . it doesn't matter" monster pushing on that tender place trying to convince you to give in just this once.
You convince yourself that you'll hunker down the next time and beat this thing. Of course the minute you throw that plate across the room or slice your flesh open with a razor blade or drink that entire bottle of wine, that lovely little monster voice condemns you. It convinces you that you're never going to get over anything. You're never going to conquer anything. That you've been conquered by the damage of someone else's sins and that's the way it is.

Encouraging or discouraging - or both - we at Committed to Freedom consistently refer to this as a journey beyond abuse. It is a treacherous path filled with land mines, robbers, and critics. Fair or not, just or unjust, that's what it is - a long, difficult trek more exhausting than any hike up Mount Everest could ever be. It's so easy to roll over and play with that "It doesn't matter" monster. But you and I both know it does matter. It matters a lot!

So I've been conquered by pizza on more than one occasion, but I've also gotten pretty mouthy with the "It doesn't matter" monster. I've still got giants to slay, but after years of walking this journey beyond abuse, I've broken in my slingshot quite nicely and pelted more than one of those enormous beasts right between the eyes. I can look back to all of those tiny, microscopic decisions when I declared, "It DOES matter!" and see a slow, thorough rebuilding of my life. That's the beauty of maturing and becoming healthier. To know that it DOES matter. It matters very much - not only to you, but to everyone you're in a relationship with.
With Peace and Gratitude


Sallie Culbreth
,
Founder
Anne Quinn
,
Co-Director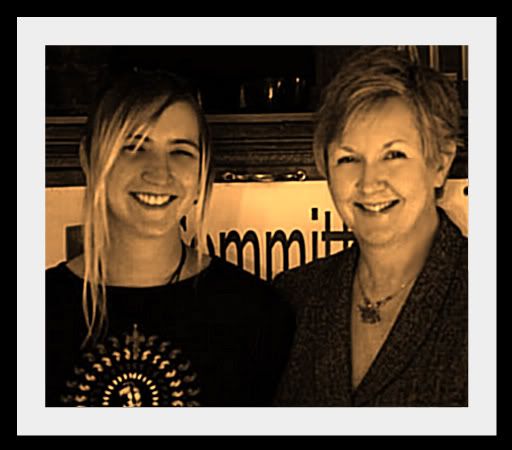 Committed to Freedom Ministries, Inc.
www.committedtofreedom.org
800-713-7837 or 501-623-6850 phone
501-623-8053 fax


Follow Sallie on Facebook!

Follow Anne on Facebook!
Facebook Discussion Group
Join in on the Friday Facebook discussion group regarding this weekly article, posted on the Committed to Freedom Group.If you're not a member of the Committed to Freedom Facebook Group, let me encourage you to join it!

We hope you find this discussion opportunity to be a useful tool for your journey to move beyond abuse.
Check out our latest video production
The Box
It's Time to Schedule a Seminar!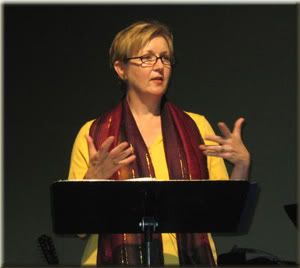 We are offering our seminars at

the 2010 price of $750 per seminar

for any groups that schedule one or more of our seminars for 2011

(

a non-refundable $100 deposit must be received after booking the seminar in order to qualify for this discount

).



Don't put this off!

These seminars will change your community and change your organization!

We offer five seminars: (1)

Responsible Care Training Seminar

(for clergy and congregational leadership), (2)

Beyond Abuse Seminar

(for abuse survivors, their partners and friends), (3)

Spirituality and Childhood Sexual Abuse Recover Seminar

(a secular seminar for therapists and other helping professionals), (4) Manataka Holistic Empowerment Seminar (a secular seminar for survivors of sexual and physical trauma using the tools of story, healing icons, art, music, and dance to convey principles of recovery), and (5) Me Too! Seminar (a seminar for persons with intellectual disability to learn personal empowerment and protective strategies).


We want to encourage you to book one of our seminars TODAY! You can read about them by going to our website.
For more information, please email information@committedtofreedom.org or give us a call: 501-623-6850 or 800-713-7837.
May 14 - Beyond Abuse Seminar
, 9 am - 3 pm, New Song Church,
Harlem, NY
. Contact Andrea at
andreactf@gmail.com
May 26 - Committed to Freedom presentation
, 7:30 am, Hot Springs Village Rotary Club,
Hot Springs Village, AR
.
June 11 - First Annual Walkabout Runaround
.
Click here
for more information.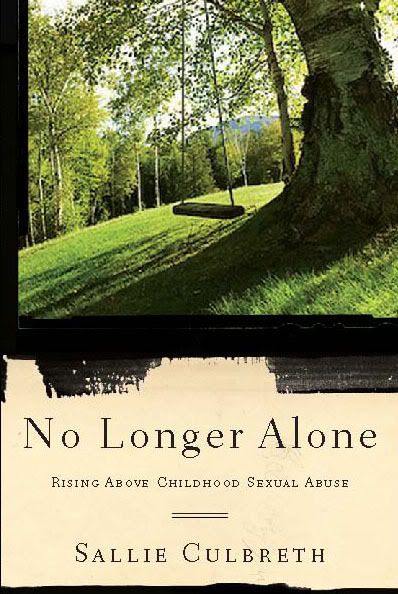 We work hard to develop powerful abuse recovery tools, including our founder's latest book,

No Longer Alone

. Books like

The Uncaged Project

and

Despising the Shame

, as well as

Relax

audio CD, the

Beyond Abuse Seminar

on DVD, and many other resources are available for the continuing journey toward healing.
Click here to Shop our resources today.
They help you, and your purchases help fund our current and developing programs.
Click Here
to can make a secure online donation to Committed to Freedom TODAY! You can also download a donation form and mail it in. We need your generous help to continue offering the tools and resources we make available to help people to move beyond abuse.


http://www.committedtofreedom.org/donate.html