The Birthday Wall: Create a Collage to Celebrate Your Child
by Dawn Herring
I'm excited to share with you my new e-book, The Birthday Wall, which is a detailed, step-by-step instructional book I've written that shows how to create a multi-dimensional, colorful visual collage to help celebrate your Child's birthday! As creator of this family tradition, I share how to research, plan, gather, create, and display all the elements of your child's Birthday Wall, which can enable you to validate, affirm and show appreciation for your child with who they are right now. You can buy it
here
for just
$1.99

.
Call for your childhood inspiring birthday story; Please see bottom of Refresh Journal for details!
Be Refreshed with Dawn Herring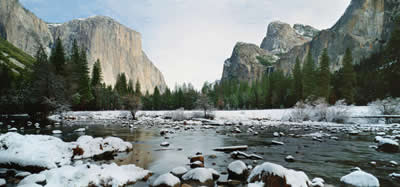 Refresh Your Work
Sometimes you might wish that you knew it all when it comes to your work and/or business. Wouldn't it be great if we had all the answers? Or maybe not. Spiritual Teacher, Yehuda Berg shares, "The path to success is knowing that we don't know. If we just stay open to the Light's help, that's the key. the Light's always helping." So we don't have to know it all. Just what the Light shows us to take the next step. What is your next step?
Refresh Your Home
Making space in your home for new things is easier said than done. It can be a real challenge to let go of what we don't need in order to make room for what we really want. But as my friend, Debra DiPietro of The Warm Milk Journal shared recently, "Clearing space (in your closet, mind, etc.) creates room for new good things to come into your life."
So what will you choose to clear out of your home, closets, rooms, residence, that will help you make room for what's even better?
For Your Journal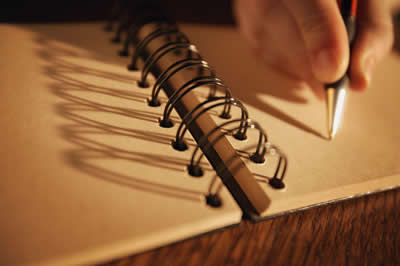 Journaling Tip:
Use your journal to ask questions, see your day in a new perspective and dream of your future; it's all in the details!
***
Q: Does asking questions, seeing your point of view clearly and dreaming of what you would like to see in your future feel burdensome or liberating?
I know I can find answers when I ask questions in my journal. I know I can figure out how I'm seeing things in my daily experience in my journal. And I know I can truly initiate my imagination when I take the time to dream of what it is I really want in life.
The Details really do make a difference.
***
You're welcome to reply to the weekly journaling question; I may share it in a future edition of Refresh Journal.
My blog post:
Every Little Bit
You're welcome to subscribe to my blog Refresh with Dawn Herring so you will always get my latest posts in your email to read at your convenience.
THE ARTIST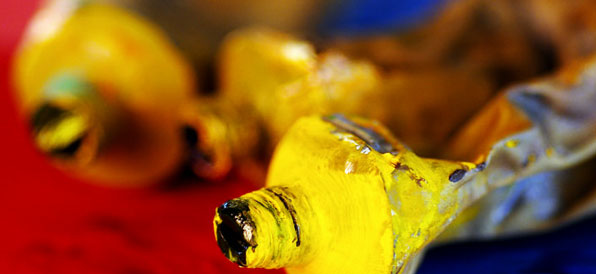 When you look at a piece of your own art, you may find yourself frustrated when it doesn't look quite right from every angle. But sometimes, it has to look at bit odd for it to have the greatest impact when you look at it just right.
Sometimes a contrast is necessary in order to see the elements of what is beautiful and not so beautiful.
we need to see things artistically from a whole new perspective.
Today's featured Artist is Leon Keer, famous dimensional street artist.
May you be inspired to see beauty
from your heart and your medium.
"All we have right now in our hands is this MOMENT...and nothing else...LOVE it; LIVE it."
Special Thanks to:
My mocking bird who serenades and inspires me every day with his beautiful melodies.
Greetings!
Welcome to Refresh Journal: for a fresh perspective in all of life's dimensions!
Details.
When someone offers us something, one of the first things we say is, "Give me the details." We aren't willing to invest in something unless we know that what we're getting is worthwhile and is what we need or desire right now.
It's the details that get our attention the most effectively.
It's the details that motivate us to take any necessary steps toward what we want or desire.
It's the details that draw us in, activate our imaginations, and bring daily essentials to life.
Generalities are often boring, ill-equipped to get the job done.
We want to know all we can about conflicts or issues that we are entangled in.
We want to know all we can about new ideas that come to mind.
We want to know all we can about what our future may hold.
The details give us the answers to our questions, the insight we need to resolve conflict, the specifics of a new creation or idea, and the vision of what we want our future to look like.
This is how we see, ask or dream in our journals which was our topic from #JournalChat Live this past week as we discussed how we can use our journals to record the details of our lives and engage our imagination for a whole new journaling vibe. Highlights are below.
Also included this week are refreshing tips for your work and your home and a revealing song titled, "Enchanted," by Taylor Swift (recommended by my daughter,
Hannah
) that shows what the details can do.
Take the time to record your life, whether past, present, or future, and 'see' where it takes you.
After all, it really is all in the details.
But it's what you make of them that matters.
(Speaking of details, you're welcome to share the details of your favorite childhood birthday; see details below at the bottom of this issue of Refresh Journal. I look forward to reading your details!)
Host of #JournalChat Live and #JournalChat Links edition
JournalChat Pick of the Week:
Well, it's summertime and wouldn't we all like to go for a swim? As Yvonne says, the water is grand (and so are her journaling ideas!) But how can we go swimming with our journals, you may ask? Well, you can't, really, can you? Well, maybe not, but you can improve your swim with it.
How do you go about improving your swim with your journal? By using it as your life guide detailing your adventures, your business pursuits and your personal experience so you can see how well you did and how you can improve your skills for next time, which will be the focus of our discussion on this week's #JournalChat Live with our topic
, Your Journaling: Your Swimmer's Guide.
You're welcome to read this post prior to the Live chat on Thursday, and perhaps write an entry about how you have used your journal to see how well you're doing and what you can do to improve your 'swimming' skills. You're welcome to share any discoveries you've made during our chat.
So join us on Thursday, June 28, 2012 at 5 p.m. EST (2 p.m. PST) for #JournalChat Live on Twitter. Be sure to use the #JournalChat hashtag in your tweet!
Highlights from #JournalChat Live
Our topic for #JournalChat Live this past week was Your Journaling: Ask, See and Dream as we discussed how we can use our journal to ask questions, see our daily experience with a fresh perspective and dream of our futures in high detail. Highlights are below.
Here are some insights on using your journal to ask, see and dream, with Brandi Harrigan's post, Five Fabulous Journal Ideas:
If you can imagine it, your journal can handle it. The ideas Brandi provides focus on using your imagination, which can be a great source of inspiration and insight. One of her approaches is engaging in conversation. Engage in conversation with whom, you may ask? You can have a conversation on paper with any part of you that is hurting or wounded. Or you can have any paper chat with someone else. Ask a question. Then listen for the answer and write it down. Brandi explains how "we can learn a lot about ourselves and about what ails or strengthens us."
Here's my point of view and insight:
Using our imaginations in our journaling practice can help us gain a fresh perspective in all of life's dimensions. When we bring our imaginations into the mix, that's when journaling can take on a whole new vibe. It's amazing what our imaginations and subconscious mind can give to us when we ask questions. We don't have to be afraid to ask either; it's all on paper. We just listen and write. Chatting on the journaling page can have immense benefits, for your soul, your mind, and your well being. We can use our journals to discern our perspective, gain a new point of view and insight that would otherwise go undiscovered. I think it helps to get our point of view out on paper so we feel 'heard' even if it's just in our journal.
From Tonya of Journal-in-a-box:
I have long chats with myself. I argue both sides of a point. Helps me to sort out what I really think. I also chat with others in my journal-mostly if I want to confront them, but am not sure how or if it would be beneficial. It is also calming. Sometimes I realize I am in the wrong about whatever is upsetting me. Recording daily pleasures and hurts help me sort it all out as well. My journal always validates my feelings even if no one else does.
From Dolly of Kaizen Journaling:
I've done this both for physical and emotional pain. Sometimes if you just need to talk through it, it's healing. Paper chats, or even writing chats (even if they are on computer) are great. So many people underestimate its power.
And to summarize:
Our journals are the place to Ask, See and Dream; when we do, we gain a fresh perspective in all of life's dimensions.
Try asking questions, seeing your day in a new way and dream of your future on the page. You never know where it will take you!
Check out the
transcript
for #JournalChat Live on 6/21/12. Special Thanks to
Brandi Harrigan
for her fabulous post,
Five Fabulous Journal Ideas,
which was our journaling resource for this week's live chat.
Join us on 6/28/12 at 5 EST/2 PST for the next session of #JournalChat Live. Topic is in the section for Pick of the Week.
It really is all in the details.

Enchanted - Taylor Swift, Music Video
As you take time to detail your life by asking questions, seeing life in a new light, and dreaming of your future, share your discoveries with a trusted friend. Sometimes it helps to get another's perspective and encouragement with the kind of details that can really make a difference.
A fresh perspective from a friend's point of view can be, well, refreshing!
Dawn Herring
JournalWriter Freelance
Host of #JournalChat Live and #JournalChat Links Edition on Twitter
Call for Your Childhood Birthday Story! Do you have a childhood memory from an inspiring birthday you experienced when you were appreciated, validated, and nurtured for who you were at that time in your life? How does that experience shape who you are today? I would love to read and share (with your permission) your story on my Birthday Wall blog (where I feature party tips, themes, and inspiring birthday stories).
Please send them to thebirthdaywall@att.net; or you can simple write a blog post featuring your inspiring birthday story and make mention/link The Birthday Wall blog (or my e-book, The Birthday Wall: Create a Collage to Celebrate Your Child) and I will publish/link it on The Birthday Wall blog.
I also plan to choose the stories that especially touch my heart and feature them here in Refresh Journal.
I look forward to reading and sharing your inspiring birthday story!