WOMEN MOVING
FORWARD®
filling up!



Graduate Lunch:


Cincinnati Oct. 15
---------------------------------

2018 Workshops

Enabling Purpose Through Relationship©
July 31-Aug. 2
Westlake Village, CA
$3750

WOMEN MOVING
FORWARD®
August 8-10
Westlake Village, CA
$3750
4 spaces left

Leading Projects©
Sept. 24-28
Westlake Village, CA
$5000

WOMEN MOVING FORWARD®
Oct. 10-12
West Chester, OH
$3750
6 spaces left

ADVANCED WOMEN
MOVING FORWARD®
Oct. 16-17
West Chester, OH
$2750
5 spaces left

Advanced Men's Course©
Oct. 23-25
Ojai, CA.
$4950

ADVANCED WOMEN
MOVING FORWARD®
Nov. 8-9
Westlake Village, CA
$2750

WOMEN MOVING FORWARD®
Dec. 5-7
Princeton, NJ
$3750
8 spaces left

Enabling Purpose Through Relationship©
Dec. 11-13
Westlake Village,CA
$3750

2019

Couples Course©
January 25-27
Hawaii, Hawaii
$2750
3 couple spaces left

Women's Leadership
Retreat®
April 30-May 2
Ojai, CA
$4950
Full

Women's Leadership
Retreat®
New Edition
November 12-14
Westlake Village, CA
$4950
9 spaces left


To bring WMF® or Advanced WMF®
to your town or company contact us
Spouses and Partners of Course Graduates can attend the Courses for half price
(this offer does not include the Advanced Men's Course or WLR)
To register for any course, retreat, or conference, contact our office. We accept MasterCard, Visa & American Express
There is a $500 discount when two or more people attend the same $3,750+ workshop from the same company and location.
You must register together and attend together
All prices are subject to change. No refunds are given
svvconsult@svanvleetconsult.com

Special Women Moving Forward®
Graduate Programs


Observing WMF®

All graduates are able to observe any WMF® public workshop

Availability is based on space
cost: $250 total ($450 US in Another country)


To Observe

contact Susan to reserve space.

Reviewing WMF®



A

ny graduate can attend a WMF® public workshop and be a full participant in the workshop


You will need to fully participate and be present for the entire workshop.

cost: 50% of the workshop cost
(currently $1875 in the US)

Reviewer spaces are based on availability.

Contact us for more information.



2019 Women's Leadership Retreat

®

April 30- May 2, 2019

Ojai, California

$4950

April 29 Make-up day




Advanced Men's




Course©




Oct. 23-25
Ojai, CA.

For those of you who want to bring this very special workshop to the men in your company contact us to schedule one.

This is the Men's version of WMF®

Men all over the world have taken this workshop and have been surprised by the results.

The cost:

$40,000 for up to 14 men

We strongly recommend
this workshop be done in locations and
companies where WMF® has been held.

If you only continue to train women but do not also re-train men you just make women more frustrated.




2 BIG ANNOUNCEMENTS FOR GRADUATES;

ANNOUNCEMENT #1

$$$$$$$$$ Summer Sale $$$$$$$$$

$750 off Workshops In California, NJ & Ohio



Register by July 10 and receive a $750 discount

Space is limited!

Workshops included in this offer:



Enabling Purpose© July 31-August 2 CA
Managing Corporate Change Aug. 21-23 CA

Women Moving Forward® August 8-10 CA
Women Moving Forward® Oct. 10-12 Ohio
Women Moving Forward® Dec. 5-7 NJ

Leading Projects© September 24-28 CA

Advanced Women Moving Forward® Nov. 8-9 CA

Managing Corporate Change© Nov. 13-15 CA

Enabling Purpose© December 11-13 CA

(Women's Leadership Ret

reat® and Advanced Men's Course© not included)
ANNOUNCEMENT #2

Women's Leadership Retreat® New Edition!!!

November 6-8, 2019
Four Seasons Hotel & Spa
Westlake Village, CA. $4950



So many of you have complained that you will not ever

be able to attend a WLR® since it is always full

by the end of Day 1 of the prior year.

WE HAVE HEARD YOU!!!!





Now you can attend!!!! If you have taken WMF® and

Advanced WMF® and you are director level or above

you are now eligible for:



The NEW EDITION WOMEN'S LEADERSHIP RETREAT®




Nov. 6-8, 2019





We already have 3 women registered so there are Only 9

spaces left! To register Contact Susan ASAP to have a conversation!

Some interesting stats...............

47% of adult men surveyed on the #metoo movement say that they
have not discussed the movement with anyone. But 35% say they
have "changed their dating habits" in response. (This Week June 15)

72% of US adults say business owners should not be allowed to
refuse service to gay customers. (This Week June 15)

About 25% of Britain's 350 biggest companies board members are
women. That is up from 2011! (This Week June 15) The US is also
up to 248 women board members in the nations top 3000 company's
boards (31%). This is the highest level in 10 years (WSJ)

Approximately 1 in 5 Adults in the US (43.8 million or 18.5%) experiences
mental illness in a given year. (NAMI)

The annual US Suicide Rate increased 24% between 1999 and 2014.
It has increased in many other countries as well!

National Suicide Prevention Lifeline

Call 1-800-273-8255

Available 24 hours everyday
If you are having thoughts about suicide please call them
Immigration


I thought I could compose this newsletter and not touch on the
obvious issue in my country and in so many of your countries
as well.

In this country the topic is so politically charged I'm sure I will
offend some of you no matter what I say!

First of all this is a VERY personal issue for me. My Father's
family seem to have come from Russia, Germany, The Iberian
Peninsula, India, and surprisingly Ireland/Scotland.

My Mother's family are clearly from Russia and Ukraine.
My Grandfather, for whom Charlie is named, came when he was
4 years old. They trekked across Russia to Antwerp, Belgium.
My grandfather got sick and the family (my great grandparents and my Grandfather's older brother and two sisters)was afraid they would all be turned away at Ellis Island because my grandfather was sick. DOES THIS SOUND FAMILIAR???
He was left with friends in Belgium to board a ship later in the
month with them.

They had been persecuted in Russia in their little Shtetl (village).
The Cossacks would ride through and plunder everything; the
women, the crops and their homes.
They left because they knew if they stayed they were all in danger. They risked it all to get here. First in an Ox Cart,
sometimes walking and then by boats on the river.
DOES THIS SOUND FAMILIAR???

I still have 3 prized possessions; Hand made wood bowls they
brought with them from Russia, a Candelabra to light candles
on Shabbos (Sabbath) and a large cast iron pot my great grand
parents cooked in on an open fire.
So when we talk about immigrants I feel with every fiber of my
being the anger that I know they would feel if they could hear
this crazy rhetoric now.

My Ancestors asked for asylum and had relatives here ready to
help them. They were granted asylum and my grandfather
joined them months later. He often talked about his feelings
when he first saw Lady Liberty in NY Harbor. He knew
when he saw her he would be reunited with his mother and father.
He taught me the Emma Lazarus poem and proudly took me
to see her. I cry when I think of this 4 year old watching his
parents leave him in a strange country while he was sick.
It is unfathomable.

Yet now we have an even worse situation. Children who did not
have to be separated from their parents, as my grandfather had
to, are being taken and do not know if they will ever see their
parents again.

Maria Shriver, in her Sunday Paper, talked about her brother's
belief that we are in a battle for the heart and soul of the US.
I agree and I have no intention of allowing this situation to keep
children from their parents. I am speaking up, Marching and donating so that our government can hear our voices and
footsteps following behind them!! I do this in honor of
my grandfather and my great grandparents who asked
for asylum and received it!

"Give me your tired, your poor, your huddled masses yearning
to breathe free, The wretched refuse of your teeming shore.
Send these, the homeless, tempest-tost to me,
I Lift my lamp beside the golden door"
Emma Lazarus, Colossus.
Susan

40 Years Ago
Susan leading the first Women Moving Forward®



SVVCI® 40th Anniversary Summit

Keep watching the newsletter for how we plan to mark the occasion.
We know for sure that we will be collecting your stories about your
"MOVING FORWARD." So if you would like to contribute one please
send it to us at our E-mail address: svvconsult@svanvleetconsult.com
I am looking forward to hearing from you!


Couple's Course January 25-27, 2019
3 couple's already registered. Only 3 more spaces available!
Women's Leadership Retreat April 30- May 2, 2019

Women's Leadership Retreat Nov. 6-8, 2019


3 spaces taken/ only 9 spaces left!


Women Moving Forward® August 8-10, 2018


4 spaces left!
Register on line here


2019 THE COUPLES COURSE

The Waikoloa side of the Big Island is fine and not effected by the Lava Flow!!

You will be safe!!
2018 Couple's Course


2019 Couples Course
January 25-27, 2019
Marriott Waikoloa Big Island Hawaii
If you want to register for 2019 let us know.
Only 3 couple spaces left



$3000 per couple. One of the couple must have attended a SVVCI® workshop. We recommend however that both have attended if at all possible.

(includes lunch all 3 days, continental breakfast and
afternoon snack).
HOLDING A
WOMEN MOVING FORWARD®
If you have 8 women "ready to register" for a particular date we will schedule a Women Moving Forward® or
Advanced Women Moving Forward® in your area.

In the US the cost per woman for Women Moving Forward® is $3750. Outside of the US contact us for pp cost.

Cost for Advanced in the US is $2750 pp contact us for cost outside of US

Contact Susan ASAP to schedule if you plan one of these in 2018! Our schedule is getting pretty full for the first 6 months
of 2018.
Order your copies of the Women Moving Forward®
books here:


Click here for Amazon
Click here for Amazon UK




PURCHASE 2 BOOKS GET $500 discount on our Women Moving Forward® Workshops!!!!
WOMEN MOVING FORWARD®

12 YEARS OF THE WOMEN'S LEADERSHIP RETREAT® CONCEPTS


AND

Order Now on Amazon by clicking below:

You can order in Paperback or iBook versions!
Also Available at Barnes & Noble
BUY 2 BOOKS AND GET $500 DISCOUNT ON ANY
WOMEN MOVING FORWARD WORKSHOP®

simply show us your sales receipt to receive discount!!


2018 WLR® 4 of our 13 attendees



April 30-May

2, 2019 Women's Leadership Retreat®


FULL


November 6-8, 2019 Women's Leadership Retreat®


only 9 spaces left!!
To register for any of our workshops go on line to svanvleetconsult.com, call our office at 303-660-5206 or E-mail us!


All spaces are available on a first come first serve basis! Don't wait
to register These workshops will fill up many months out!

Click on link below and register or e-mail or call!
Forward
®
or Advanced Women Moving Forward® To Your Area
To have us schedule a Women Moving Forward®

Public Workshop or an Advanced Women Moving Forward®
in your area you will need to register 8+ women
Prices differ by country and US state.

We will then fill the rest of the spaces with women from
other companies and areas unless you purchase all 12
spaces for your company.

For more information contact Susan
Women Moving Forward®
For Your Company or
Organization
To hav
e a Women Moving Forward®
workshop that
is just for your Organization the fee is $45,000+ USD
any where in the world for up to 12 women

For more information contact us at
svvconsult@svanvleetconsult.com
Women Moving
Forward® Website!!!

www.womenmovingforward.com
Visit it for all the updates & news about
Women Moving Forward® and
the Women's Leadership Retreat©. Refer your friends to it.
When you google us we are in the first 5 listed as:
Original Women Moving Forward®.
All of the back issues of the WMF Newsletters are also there.
Twitter
Follow Susan on Twitter
Google Twitter.com and make a request to follow
Susan Van Vleet
on twitter
Linked In
Become a business link to us on Linked In
Request a "link" to Susan Van Vleet
Facebook
Become a friend on Facebook
Request becoming a "Friend" to Susan
Graduate Lunches & Dinners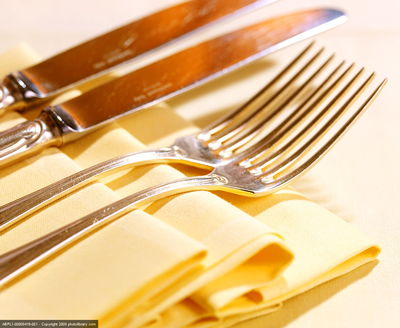 Any Graduate of Women Moving Forward from
any
company can attend. There is no cost to the
graduate.


MONDAY Oct. 15, 12 Noon
West Chester, Ohio


RSVP to SVVCONSULT@SVANVLEETCONSULT.COM
by MAY 28
About Susan Van Vleet
Consultants, Inc.
Susan Van Vleet Consultants, Inc.®
An International Consulting Company
31416 Agoura Rd. Suite 255
Westlake Village, CA 91361
phone: 303.660.5206
E-mail:
svvconsult@svanvleetconsult.com