INCLUSION &
BELONGING
WOMEN MOVING
FORWARD®

Westlake Village, CA


4 spaces left



West Chester, OH


8 spaces left



Princeton, NJ


8 spaces left

ADVANCED®
West Chester, OH
Westlake Village, CA



Graduate Lunches:



Denver June 4
Cincinnati Oct. 15
2018 Workshops

ADVANCED WOMEN MOVING FORWARD®
June 13-14
Westlake Village, CA
$2750

Enabling Purpose Through Relationship©
July 31-Aug. 2
Westlake Village, CA
$3750

WOMEN MOVING
FORWARD®
August 8-10
Westlake Village, CA
$3750

Leading Projects©
Sept. 24-28
Westlake Village, CA
$5000

WOMEN MOVING FORWARD®
Oct. 10-12
West Chester, OH
$3750

ADVANCED WOMEN
MOVING FORWARD®
Oct. 16-17
West Chester, OH
$2750

Advanced Men's Course©
Oct. 23-25
Ojai, CA.
$4950

ADVANCED WOMEN
MOVING FORWARD®
Nov. 8-9
Westlake Village, CA
$2750

WOMEN MOVING FORWARD®
Dec. 5-7
Princeton, NJ
$3750

Enabling Purpose Through Relationship©
Dec. 11-13
Westlake Village,CA
$3750

2019

Couples Course©
January 25-27
Hawaii, Hawaii
$2750
3 couple spaces left

Women's Leadership
Retreat®
April 30-May 2
Ojai, CA
$4950
Full

Women's Leadership
Retreat®
Second Edition
November 12-14
Westlake Village, CA
$4950
9 spaces left


To bring WMF® or Advanced WMF®
to your town or company contact us
Spouses and Partners of Course Graduates can attend the Courses for half price
(this offer does not include the Advanced Men's Course or WLR)
To register for any course, retreat, or conference, contact our office. We accept MasterCard, Visa & American Express
There is a $500 discount when two or more people attend the same $3,750+ workshop from the same company and location.
You must register together and attend together
All prices are subject to change. No refunds are given
svvconsult@svanvleetconsult.com

Special Women Moving Forward®
Graduate Programs


Observing WMF®

All graduates are able to observe any WMF® public workshop

Availability is based on space
cost: $250 total ($450 US in Another country)


To Observe

contact Susan to reserve space.

Reviewing WMF®



A

ny graduate can attend a WMF® public workshop and be a full participant in the workshop


You will need to fully participate and be present for the entire workshop.

cost: 50% of the workshop cost
(currently $1875 in the US)

Reviewer spaces are based on availability.

Contact us for more information.



2019 Women's Leadership Retreat

®

April 30- May 2, 2019

Ojai, California

$4950

April 29 Make-up day




Advanced Men's




Course©




Oct. 23-25
Ojai, CA.

For those of you who want to bring this very special workshop to the men in your company contact us to schedule one.

This is the Men's version of WMF®

Men all over the world have taken this workshop and have been surprised by the results.

The cost:

$40,000 for up to 14 men

We strongly recommend
this workshop be done in locations and
companies where WMF® has been held.

If you only continue to train women but do not also re-train men you just make women more frustrated.




ANNOUNCING Courses:
Women Moving Forward® August 8-10, 2018
Westlake Village, CA

4 spaces left

Women Moving Forward® October 10-12, 2018


West Chester, OH

8 spaces left



Advanced Women Moving Forward® October 16-17, 2018
West Chester, OH

5 spaces left



Women Moving Forward® December 5-7, 2018
Princeton, NJ

8 spaces left
SPACE IS LIMITED!!!!!
INCLUSION AND BELONGING NOT JUST TOLERANCE





I watched the commencement speech Justin Trudeau, Prime Minister

of Canada (a shout out to my Canadian Daughter In Law!) gave to
NYU last week. It started me thinking.

He talked about us setting our sights higher then just Tolerance. Not
only Tolerating each other but truly making all people feel INCLUDED
and BELONGING.

There's a link to the speech below.

You see, when we tolerate each other we just put up with each other. There
is no embracing our differences, no taking each other into each others circle of
friends, no sharing our wants and needs with each other. We just "put up" with
each other.

The best part of growing up in Trenton, NJ, USA for me was being able to
learn from all of the many different cultures, to embrace our differences,
participate in each others rituals, religions and families. It was a time when
we were all pushed together in one City in one High School.

So for those of us who support and advocate for Diversity it is no longer
enough to just reach a level of Tolerance. There is a new level to reach
a new way of being with each other. Nothing short of total Inclusion and Belonging
works anymore.

Does that mean we need to breakdown artificial barriers keeping us all
separate? Yes! But first we must break down those barriers inside ourselves.
The ones we put up because of our own fears and ignorance. The boundary
you use to only let certain people get close to you and to push away others
you feel uncomfortable with.

And in addition we need to stop calling these biases unconscious because it makes
us feel better to think we did it without our own volition.

Step one is to stop pretending you don't have boundaries & walls in place for certain types of people.

Step two is to force ourselves to spend quality time with those people.

Step three is to be OK feeling uncomfortable at first

Step four is to continue to include those very people in your life.

Step five repeat Steps one through four.

Try it and let me know what you think and how you did.

Susan
Susan leading the first Women Moving Forward®

40th Anniversary Coming UP!
Keep watching the newsletter for how we plan to mark the occasion.
We know for sure that we will be collecting your stories about your
"MOVING FORWARD." So if you would like to contribute one please
send it to us at our E-mail address: svvconsult@svanvleetconsult.com
I am looking forward to hearing from you!


Couple's Course January 25-27, 2019
3 couple's already registered. Only 3 more spaces available!
Women's Leadership Retreat April 30- May 2, 2019

WATCH FOR OUR BIG WOMEN'S LEADERSHIP RETREAT®
ANNOUNCEMENT Coming soon!!!

Women Moving Forward® August 8-10, 2018


4 spaces left!
Register on line here
2018 Couple's Course


2019 Couples Course
January 25-27, 2019
Marriott Waikoloa Big Island Hawaii
If you want to register for 2019 let us know.
Only 3 couple spaces left



$3000 for the couple. One of the couple must have attended a SVVCI® workshop

(includes lunch all 3 days, continental breakfast and
afternoon snack).
HOLDING A
WOMEN MOVING FORWARD®
If you have 8 women "ready to register" for a particular date we will schedule a Women Moving Forward® or
Advanced Women Moving Forward® in your area.

In the US the cost per woman for Women Moving Forward® is $3750. Outside of the US contact us for pp cost.

Cost for Advanced in the US is $2750 pp contact us for cost outside of US

Contact Susan ASAP to schedule if you plan one of these in 2018! Our schedule is getting pretty full for the first 6 months
of 2018.
Order your copies of the Women Moving Forward®
books here:


Click here for Amazon
Click here for Amazon UK




PURCHASE 2 BOOKS GET $500 discount on our Women Moving Forward® Workshops!!!!
WOMEN MOVING FORWARD®

12 YEARS OF THE WOMEN'S LEADERSHIP RETREAT® CONCEPTS


AND

Order Now on Amazon by clicking below:

You can order in Paperback or iBook versions!
Also Available at Barnes & Noble
BUY 2 BOOKS AND GET $500 DISCOUNT ON ANY
WOMEN MOVING FORWARD WORKSHOP®

simply show us your sales receipt to receive discount!!


2018 WLR® 4 of our 13 attendees
April 30-May
2, 2019 Women's Leadership Retreat®

FULL
WATCH FOR OUR BIG WOMEN'S LEADERSHIP RETREAT®

ANNOUNCEMENT!!!
To register for any of our workshops go on line to svanvleetconsult.com, call our office at 303-660-5206 or E-mail us!


All spaces are available on a first come first serve basis! Don't wait
to register These workshops will fill up many months out!

Click on link below and register or e-mail or call!
Forward
®
or Advanced Women Moving Forward® To Your Area
To have us schedule a Women Moving Forward®

Public Workshop or an Advanced Women Moving Forward®
in your area you will need to register 8+ women
Prices differ by country and US state.

We will then fill the rest of the spaces with women from
other companies and areas unless you purchase all 12
spaces for your company.

For more information contact Susan
Women Moving Forward®
For Your Company or
Organization
To hav
e a Women Moving Forward®
workshop that
is just for your Organization the fee is $45,000+ USD
any where in the world for up to 12 women

For more information contact us at
svvconsult@svanvleetconsult.com
Women Moving
Forward® Website!!!

www.womenmovingforward.com
Visit it for all the updates & news about
Women Moving Forward® and
the Women's Leadership Retreat©. Refer your friends to it.
When you google us we are in the first 5 listed as:
Original Women Moving Forward®.
All of the back issues of the WMF Newsletters are also there.
Twitter
Follow Susan on Twitter
Google Twitter.com and make a request to follow
Susan Van Vleet
on twitter
Linked In
Become a business link to us on Linked In
Request a "link" to Susan Van Vleet
Facebook
Become a friend on Facebook
Request becoming a "Friend" to Susan
Graduate Lunches & Dinners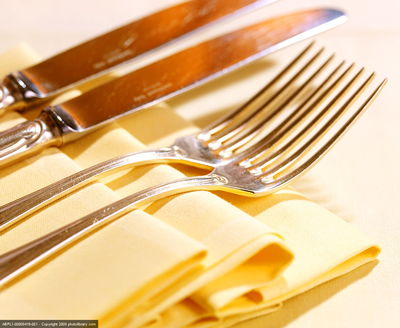 Any Graduate of Women Moving Forward from
any
company can attend. There is no cost to the
graduate.


MONDAY June 4, 12 Noon
Westminster, Colorado Westin Hotel

MONDAY Oct. 15, 12 Noon
West Chester, Ohio


RSVP to SVVCONSULT@SVANVLEETCONSULT.COM
by MAY 28
About Susan Van Vleet
Consultants, Inc.
Susan Van Vleet Consultants, Inc.®
An International Consulting Company
31416 Agoura Rd. Suite 255
Westlake Village, CA 91361
phone: 303.660.5206
E-mail:
svvconsult@svanvleetconsult.com