J

ackee' | Johnny Gill | Robin Givens

Nephew Tommy | Anthony Brown
Momma's Boy: The Play
Saturday, November 4, 2017 | 8:00 pm
LJVM Coliseum, Winston-Salem

What happens when a mother holds on to her son too long? That's precisely what we learn as this all-star cast unites to tell the story of a young man who takes pride in being macho but really is a momma's boy.
Set in the inner city, Aaron and Autumn join forces as police officers in a town plagued by violence. Autumn is then forced to move into Aaron's home with her sons. Autumn has spoiled and catered to her sons every need which has earned them the title of being momma's boys. This is where Aaron's plight begins to turn these boys to men. In an awkward turn of events, Autumn decided to confront Aaron about his own relationship with his mother. Aaron's mother, who has resided with him for the past 10 years, feels that no woman can take care of her son like she can. She has run away potential prospects in the past and intends to do the same with Autumn.
The big question that remains is how can Aaron turn Autumn's boys into men when he is a "Momma's Boy" himself?
Tickets are on sale now! Show time is at 8:00 p.m. on Saturday, November 4, 2017. Doors are scheduled to open at 7:00 p.m. Ages 2 and up require a ticket for this event.
Arts Council Theatre
610 Coliseum Drive

, Winston Salem, NC
What is the true definition of manhood?
A fearless civil rights activist reappears 60 years after his supposed death to face his greatest challenge: his great-great grandson. The Legend of Buster Neal tells the story of four generations of African American men and the challenges each faced. A powerful drama examining legacy, friendship, and fatherhood, the play questions the true definition of manhood.
WSSU RAM Homecoming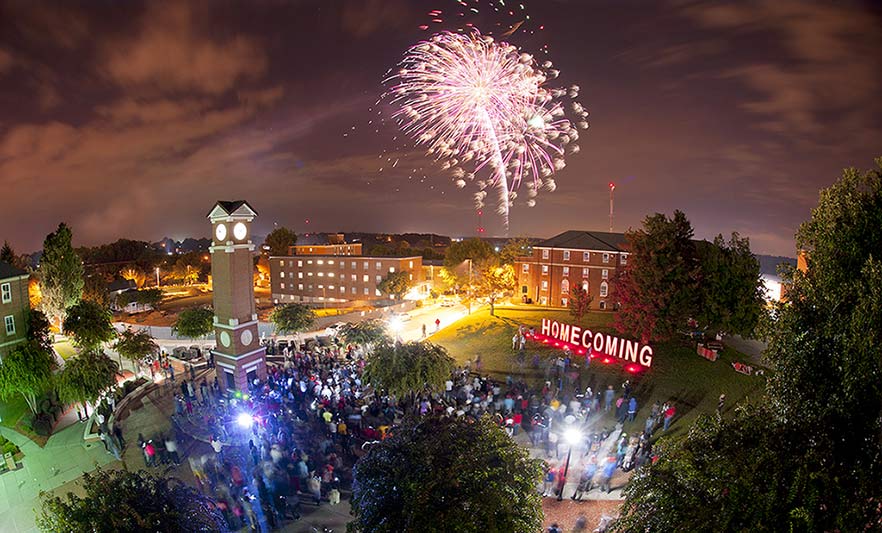 WSSU Homecoming Events!

Thursday, Oct. 26
The Vendor's Fair and Community Stage at the Bridge area and Lowery Street parking lots.
The Department of Education's 125th anniversary celebration.
Alumni Return to Serve, hosted by Career Development Services.
Friday, Oct. 27
Friday will feature the Wreath Laying Ceremony, honoring WSSU founder Dr. Simon Green Atkins at 8:45 a.m. at the S.G. Atkins Statue (Rain Site: K.R. Williams Auditorium) followed by Founder's Day Convocation at 9:45 a.m. in K.R. Williams Auditorium.
The Vendor's Fair will resume from 12:30- 8 p.m. The Ram Rave-Mini Parade, Pep Rally and Day Party will run from 2-7 p.m. at the Pedestrian Mall and Clock Tower.
Beginning at 7 p.m., Homecoming Alumni Greek Step Show in the K.R. Williams Auditorium. Tickets for the Step Show can be purchased at the WSSU Ticket Office.
| | |
| --- | --- |
| | The Homecoming celebration continues with the RAMS Music Super Lounge from 9 p.m.-1 a.m. at the Benton Convention Center. The event, featuring Grammy-nominated SWV (Sisters with Voices), S.O.S. Band, go-go bands, including Be'la Dona and Jus Once, and local DJs and a Jazz Cool Down Room. Tickets are available at www.wssu.edu/tickets. |
Saturday, Oct. 28
WSSU's Homecoming Parade returns to downtown Winston-Salem. The parade gets underway at 10 a.m., starting at Poplar Street NW and Fourth Street and ending on Cromartie Street on the WSSU campus.

Open House
Triad Cultural Arts is hosting an open house during the homecoming parade at their new office,
1321 Hardesty Lane, (across from Forsyth Seafood).
Learn about upcoming programs!

Carnival food, vendors and merchandise will be available for purchase!

Visit our Website
Sunday, Oct. 29
Ma'ati Spa's - Jazz Brunch: WSSU Homecoming Edition
The Lounge Sports Bar & Grill 3050 University Parkway, Winston-Salem
After all that partying during WSSU Homecoming weekend, relax and have brunch with the best jazz band in the city! Enjoy a relaxing jazz brunch with your friends in a new restaurant owned by Ma'ati Spa, for only $29. Includes the luxury of the following: Live Jazz by The Epiphany Project. ● Your choice of one menu brunch item ● A chair massage (5 min.) ● Aromatherapy 11:00am - 4:00pm (Band plays from 11:00am - 3:00pm)
Cost: $29 Need more information? (336) 712-6994

LAST WEEKEND TO SEE BLIND LEMON BLUES!!!
The Barn Dinner Theatre
Greensboro NC 27409-1896

Blind Lemon Blues The Musical celebrates the legacy of African American blues legend, Blind Lemon Jefferson. Join our cast as they take you on a musical journey telling the amazing story of this street musician turned star through toe-tapping blues, and foot-stomping gospel music. 3 Ways To Reserve:
By Phone: 336-292-2211
Online: tickets.barndinner.com
In Person: 120 Stage Coach Trail, Greensboro, NC 27409
Trick or Treat in Old Salem

Sunday, October 29, 2017 | 6:00 pm - 7:30 pm
Main Street between the Fourth House and the Frank L. Horton Museum Center
For its eighth year, Old Salem Museums & Gardens will host its popular trick-or-treating event! Children can trick-or-treat at the doors of the historic buildings along Main Street between the Fourth House (438 South Main Street) and the Frank L. Horton Museum Center (924 South Main Street) from 6:00 p.m. to 7:30 p.m. Volunteers will be stationed at the doors of the historic buildings, giving out candy while the supply lasts. Some Old Salem residents will also be participating.
Young ghosts and goblins should be accompanied by a parent, guardian, or other adult and wear light-colored costumes and clothing for safety. South Main Street will be closed to traffic during the event. Off-duty police officers will be stationed at some street intersections to direct traffic. No pets, please. Free, Open to the Public!

"Conscience of the Human Spirit: Quilts Honoring Nelson Mandela"
Opening Reception -

Thursday, November 2, 2017 | 6:00 pm
Delta Arts Center, 2611 New Walkertown Rd., Winston-Salem
The exhibit comes to us from Michigan State University and will be held in partnership with Bennett College in Greensboro; half of the 51 quilts will be on view at each location. The date for the opening reception at Bennett College is TBA. Additional programming at both venues is TBA. At the Delta Arts Center this exhibit is part of our 2017-18 exhibition schedule celebrating the theme "Legacy of the Crea

tive Sp
irits." Reception sponsored by Triad Cultural Arts, Inc.
AN OUTRAGE + SOUL CITY -

Tues, Nov 8 @ 7:30pm
a/perture cinema | 311 west fourth st.winston salem nc | tel. 336-722-8148
AN OUTRAGE
is a documentary film about lynching in the American South. Filmed on-location at lynching sites in six states and bolstered by the memories and perspectives of descendants, activists, and scholars, this unusual historical documentary educates even as it serves as a hub for action to remember a long-hidden past.
SOUL CITY is a documentary short that tells the story of a group of civil rights activists and city slickers who attempt to build a multiracial utopia in the heart of Klan Country, North Carolina in the 1970s. Their pioneering efforts to jumpstart this black-owned, black-built town run up against tenacious enemies that still face idealists and dreamers today-ingrained racism, public skepticism, and unwillingness on the part of the government to think outside the box to solve social problems. As this group of dreamers try to bring together unlikely allies to support black power and economic development, they are forced to balance their soaring idealism with the hostile reality of the times.
Health Care Legends of East Winston
11/17/2017 - See details for times, at Anderson Center
Winston-Salem State University, Winston-Salem
On behalf of Dean Peggy Valentine, the WSSU School of Health Sciences cordially invites you to an evening celebrating the Health Care Legends of East Winston on Friday, November 17, from 5 - 8 p.m. at the Anderson Conference Center, Dillard Auditorium, for an event honoring groups and individuals who have made a profoundly positive impact on the health and wellness of the residents of East Winston-Salem. RSVP to 336.750.2570 by Monday, November 6, 2017
Cost: Free - Open the Public
Need more information? 336.750.2570
wssu.edu
Read To Achieve With Wagstaff
11/4/2017 - 2/24/2018 9:00 AM, at TBA , Winston-Salem
Read To Achieve With Wagstaff Saturday Tutoring From 9AM-12PM For Grades 3-12 *K-12 Teacher Certified, Highly Qualified *Endorsement in K-12 Learning Disabilities *Endorsement in K-12 General Curriculum *Endorsement in ELA, Math, Science, and Social Studies for Students with Learning Disabilities *Certificate in IMSE Comprehensive Orton-Gillingham Reading Intervention For hourly rate and location please contact Sonya Nicole Wagstaff
COMMUNITY ANNOUNCEMENTS

Winston-Salem Symphony Classics Series: Orchestral
11/4/2017 - 11/7/2017 -- Stevens Center 405 4th St NW, Winston-Salem
Sat Nov 4th: 7:30 P.M Sun Nov 5th: 3:00 P.M Tues Nov 7th: 7:30 P.M
Cost: $20-$67
Winston-Salem Symphony Pop Series: Carolina Christ
11/25/2017 - 11/26/2017 --Stevens Center 405 4th St NW, Winston-Salem
Celebrate the sounds of the season with heartwarming stories, carols, holiday magic, and more! Join the Symphony for our annual kickoff to the holiday season, complete with an audience sing-a-long and a visit from Santa. Purchase your tickets early; seats sell fast for this popular Triad holiday show! Saturday Nov 25th: 7:30 PM Sunday Nov 26th: 2:00 PM
Cost: $20-67
*****************************************
Escape the Museum: Central Africa
Now thru 12/8/2017 -- Museum of Anthropology, Wake Forest University

1834 Wake Forest Road, Winston-Salem
This student-curated interactive exhibit explores the traditional arts of Central African peoples while also serving as the setting for a series of puzzles similar to an "escape room" game. Visitors to the exhibit can use cryptic clues and notes found in the text to solve the puzzles in a specific sequence, ultimately revealing the solution to a mystery. The exhibit features objects from the Kuba, Kongo, Mbuti, Shoowa, and Fang cultures.
Life After Death: The Day of the Dead in Mexico
Now thru 12/8/2017 -- Museum of Anthropology, Wake Forest University

1834 Wake Forest Road, Winston-Salem
The MOA's annual exhibit celebrates the unique Mexican observance of the Day of the Dead. The exhibit's centerpiece is a traditional ofrenda, an altar with food and beverage offerings, flowers, sugar skulls, and photos of deceased family members. The colorful exhibit features a photo essay illustrating the celebration in San Miguel Allende and a new section discussing the commercialization of the holiday. It also includes information on the celebration's history and its unique skeleton-themed folk art. The exhibit presents text in English and Spanish.
Admission is free. The Museum is open Tuesday to Saturday, 10:00am to 4:30pm.
*****************************************
TRIP TO HOLY LAND EXPERIENCE or UNIVERSAL THEME PARK IN ORLANDO
Thursday March 29, 2018 thru Saturday March 31, 2018
Pat Oliver is coordinating a 3 days 2 nights bus trip to the Holy Land Experience & Universal Studio in Orlando Florida. If you never experience Holy Land then you are in for a spectacular adventure as we tour the Bible through Plays and Praise & Worship or visit Universal Studios Theme Park and have an adventure that will take you beyond your imagination. (Schools Spring Break)
DEPARTING: THURSDAY, MAR 29th TIME 4:00 AM
FROM: PARKING LOT on Peters Creek Pkwy (behind I-HOP)
Holy Land Experience Package (Does not include Hotel) $150.00 per person includes:
*Bus Seat *Ticket to Holy Land Experience *Pool Party - Pizza & Wings
Universal Studios Theme Park Package (Does not include Hotel and Park Ticket) $110.00 per person includes: *Bus Seat *Pool Party - Pizza & Wings
Host Hotel: Best Western Inn Universal-$89.44 per night Two nights =$200.28
Reservation Block is under P&J Tours - 407-226-9119
Deposit of $40 is due on Feb 15, 2018 | Balance Due: March 15, 2018
For more information, please contact: (336) 986-7044 or (336) 602-6966
African American Arts Directory
Triad Cultural Arts, Inc. is compiling an online Triad African American Arts Directory. We would like to promote regional artistic organizations and independent artists, using our website and Coming Eventz e-newsletter.

Champion Carpet and Auto Cleaners
Post your event in our community news section of the Coming Eblast for free. Add your event here:
Click Here
To have a graphic/flyer posted there is a fee. Post your information here and add your graphic:
Click Here
Email for more information: