| | |
| --- | --- |
| JANUARY 2016 - In This Issue: | |
January 3

"Holding On & Letting Go: A New Year's Meditation"
Rev. Thom Belote, preaching
One service only, 10:30 a.m.

Join us as we hold a single worship service at

10:30

on the first

Sunday

of 2016. The service will consider the subject of what we're better off letting go of and what is worth holding onto. Following the service we will hold a ritual of "letting go" of the what we do not wish to carry into the new year.
January 10 "Vision Sunday"
Rev. Thom Belote, preaching
Did you know that our current strategic plan comes to an end this spring? This year fall Rev. Thom and the church's Strategic Management Team have been working together to consider how we might formulate our next strategic plan. The result is that we've decided to hold a "Vision Sunday" - a worship service in which we'll be asking the congregation to reflect on what ought to be included in our next strategic plan.
January 17 "If King Came to Chapel Hill"
A Multigenerational Service led by Rev. Thom Belote
If Rev. Dr. Martin Luther King, Jr. were to visit Chapel Hill in 2016 what would he think of our town? What might he say about education, wealth and poverty, labor, and voting rights? Join us for a multigenerational service as we honor Dr. King and reflect on how we might better live out his dream today.
January 31 "Islamophobia"
Rev. Thom Belote, preaching
The heated political rhetoric in our nation has contributed to fear of Muslims living in our country and has even helped to promote violence against our Muslim neighbors. In this worship service we'll explore what it means to be a Muslim in America and what our role can be in helping to promote respect for religious diversity in our community.
MESSAGE FROM THE MINISTER
As we reach the midpoint of this church year, there are many things in the life of our church that are worth celebrating. The successful auction in October was followed by the wildly successful Fiddler on the Roof in November. We added no fewer than 30 new members this fall with more than a dozen more on the cusp of joining. Worship attendance has spiked to levels not seen in almost a decade. We are serving the community through a wide number of justice and service ministries and generously giving to organizations that support our values through the Share the Plate program.
Probably the largest challenge we face as a church is finding the space for all the programs and activities we offer. As our programs for adults have increased (more covenant groups, more SEA classes, more groups, more meetings) it has meant more groups vying for spaces in which to gather. There is a refrain I've begun to say to myself when I have trouble finding a parking space or I can't get the room I want for an activity because it is already booked: "This is a good problem to have."
With all of this good stuff going on, I want to make sure to invite you to the worship services on
January 10
. On that
Sunday
, the worship service will be a collaborative creation between the Strategic Management Team and me. During the service we'll be engaging in spiritual practice and inviting the entire congregation to provide input that will inform the creation of our next strategic plan. Don't miss it. Every
Sunday
, every week, things happen in our worship and music, our ministry with children and youth, and our programs that you don't want to miss.
What is a Pledge?
Webster's defines a pledge as "something promised, especially money to be contributed in regular payments." The Annual Budget Drive is coming up in March. During March we'll be asking everyone who is a part of our church community to make a financial pledge to support the programs and operations of the church. Funding for our excellent staff and life-changing programs come from your pledges. The role of the church in your life is an important consideration when making your pledge.


Our congregational covenant includes that we intend to contribute our gifts of time, talents and financial resources. We are a self-sustaining religious institution. That means we are expected to be faithful and responsible congregants by pledging generously during the annual budget drive.
We already are inspired by and love our church. We want to continue to grow our excellent programs, compensate our staff, and care for our buildings. Look forward to future communications from this year's Pledge Drive Team in the coming months. Happy New Year!
The Nominating Committee is happy to report that the following members have been elected to the Board of Trustees: Bryan Sexton was elected to the position of Vice President and Katie Heineman and John Ballantyne were elected to the trustee positions. They have each demonstrated
strong commitment to The Community Church, and bring valuable experience and expertise to the existing Board.
Join us in congratulating them and welcoming them to this leadership team. If you have any questions, please contact any member of the nominating committee:
Tifani Hencke
,
Kathy Putnam
,
Joe Farinola, or Mike Gilliom.
Please note the office will be closed December 25, 28, 29 and January 1.

DE-GREENING OF THE CHURCH


De-Greening of the Church Sunday, January 3, 12:00 p.m. following single service at 10:30

.

EXPLORING MEMBERSHIP CLASSES


On Thursday

evenings,

January 7 & 14

, we'll be offering a two-session Exploring Membership class. The class will provide an introduction to Unitarian Universalism and our congregation, cover the meaning of membership, provide an opportunity for reflecting on our spiritual journeys, and give you chance to meet others who are newer to The Community Church.

Classes will be held from

7:00 to 8:30 p.m.

at the church.

Please RSVP by sending an email to

Rev. Thom Belote

or

Rachel Rose

. Childcare is available upon request.

Beach, Birds, and Bears: Outdoor Connections,

January 8-10

. Celebrate the New Year at Nags Head with great company, $100.00 ocean front rooms (Surf Side Hotel 4.5 stars) and world class wildlife viewing at Pea Island, Alligator River Refuge and Mattamuskeet. For more info and to confirm rooms contact:


chandler-dorfman@mindspring.com

OPEN MIC NIGHT AND
ALL CHURCH DINNER


Bring the whole family for an evening of entertainment and good food on

Friday, January 15

. Do you have a talent to share: poetry, drama, music, magic or dance? Or maybe you just want to be an audience member. Open mic is at

7pm

in the Sanctuary.

To sign up contact:

Linda Thompson

All Church Dinner is from

6 - 6:30 pm

in the Jones Building.

$3 per person for catered main dish. Bring a salad, fruit, side dish or dessert to share.

To RSVP for the dinner contact

Marion Hirsch

.

Sunday, February 14, 2016

See the article under "Children & Youth", contact

Marion Hirsch

for more information.

OWASA has informed us that they will be replacing the water lines along Purefoy Road starting on January 4. The road will be closed to through traffic but will be open for local traffic, including to the church. Purefoy should be open on nights and weekends, so hopefully the effect on most church events will be minimal. Please note that OWASA will need to store pipes temporarily on our property, we've asked them to use the area by the road near our mailbox. The work will be done in three phases and is expected to take 120 days.

Generally the church puts on a musical every other year. 2016 will be an off year for the musical and we will be performing a drama. We are planning to perform Arthur Miller's classic play, The Crucible. The play calls for 10 men and 10 women (including parts that are appropriate for youth). Before we decide to do this play, we need to know if we will be able to fill these roles. If you think you will be interested in participating in this show, please contact the director, Marni Goldshlag, at

marnig@nc.rr.com

or

919-220-2135

. This doesn't commit you to the show, it only shows interest. Auditions will be in early June, rehearsals will begin in September, and performances will be November 18 -20, 2016. Rehearsals will be scheduled according to the schedules of participants.

HERE

is more information about the play.




MUSICAL NOTES FROM GLENN MEHRBACH, MUSIC DIRECTOR


If you've been thinking about becoming involved in the music program at the Community Church, the new year is a great time to turn those thoughts into reality. Resolve to start the new year with a new adventure! Singers and instrumentalists are always needed for

any of our 4 choirs

(Children's Youth, Community Church Singers and Community Church Choir), to play in the periodic house band, or to provide special music of all varieties for services. Please contact music director

Glenn Mehrbach

with any questions. Help us make a joyful noise at the Community Church!


January 9 through February 28

a show by Eng Pua: "Far and Near" featuring watercolor paintings inspired by Singapore, Cambodia, Malaysia and Burma and by local waterscapes including Jordan Lake, Morgan Creek, University Lake, and New Hope Creek.

Eng Pua creates detailed and realistic renditions of landscape, waterscape, and cityscape of local and faraway places, using light, shadow, color and strong design to produce an immediacy of experience.

Born in Singapore, he moved to North Carolina in 1985. He was trained as a scientist and worked as a software professional before retiring to paint full time. He is a member of several watercolor societies and is on the board of the Watercolor Society of North Carolina.
SPECIAL PAL BREAKFAST IS COMING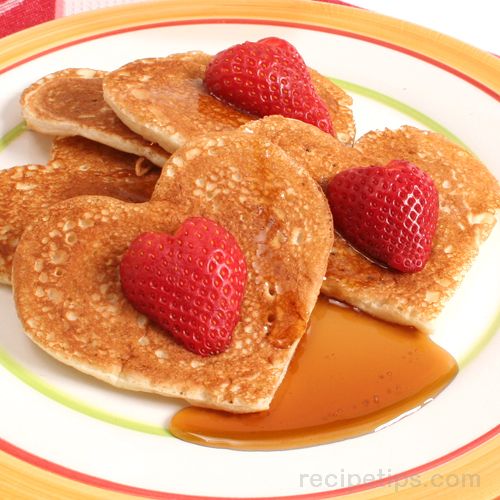 The annual Special Pal Breakfast is coming up! The Breakfast is a great way for adults in the church to get to know a child in the church and make a new friend. This is an inter-generational event for children (ages 5-11) and adults in the church.
The Special Pal Breakfast is a Valentine tradition at the Community Church in which a child and an adult get to know each other. Adults receive the name of a child in January. They contact the parents of the child first, then they call and correspond with their new young friend for several weeks in a structured and easy way. Then they meet that child for a festive group breakfast at church for conversation and games. The Breakfast is
Sunday
,
February 14th at 10:15 am
, between the services in the Community Building. The deadline for adults to sign up for the Special Pal Program is
Sunday January 24, 2016
. If you have a child aged 5-11 (K-5th grade) who would like to participate in the Breakfast, the deadline for children signing up is
January 17, 2016
. There will be sign ups after the services in January. You also can sign up by contacting Marion Hirsch at
hirsch.marion@gmail.com
.
STP - JANUARY 17:
ROGERS-EUBANKS NEIGHBORHOOD ASSOCIATION
On MLK Sunday, please support the Rogers-Eubanks Neighborhood Association. RENA primarily serves low-income, Orange County residents from a wide variety of backgrounds, including African Americans, Latinos, Burmese, and Karen. The Rogers Road Community Center, located in the middle of the historically African-American Rogers Road neighborhood and the Phoenix Place Habitat subdivision, is ideally placed for cross-cultural community building. RENA hosts a variety of programs at the center for youth and adults, including a summer youth camp, a community garden, a food distribution center, an after-school tutoring and activities program, community festivals, backpacks and school supply distribution, computer classes, movie nights, and more. Almost all of these programs are free for participants; the five-week all-day summer camp is only $25 per child. RENA relies on grants, donations, and volunteers for all of its programs and staffing needs. Interested in knowing more? See
www.renacommunitycenter.com
for information about how you can get involved.
STP - JANUARY 31:
ORANGE COUNTY JUSTICE UNITED

Justice United Wins Better Bus Service Campaign!
Increased bus service is coming to the Rogers Road community! For the last 10 months, 134 Rogers Road residents and four local institutions have organized power through Justice United to sufficient to win on their proposal to increase the bus service in the area.
Starting in January the hours of the bus route will be increased by one morning hour and one evening hour. In August service frequency will double. This change will allow residents to commute to work, to access after school programs, and other important resources.
The community is comprised of several low income, racially diverse neighborhoods. Prior to the campaign, the neighborhood was underserved by the HS Route - often forcing transit dependent residents to walk two miles home from the better served lines.
Learn more about Justice United during our Share the Plate talk on January 31!
STANDING ON THE SIDE OF LOVE
The Moral March, Historic Thousands on Jones St. (
HKonJ
) happens on Saturday, February 13, 2016. The focus of the rally will be on getting out the vote. It's our time, it's our vote! We get out the vote because that's how we can have an effect on the issues that matter to us:
Voting rights
Economic sustainability & labor rights
Health care for all
Equality in education
Equal protection under the law (LGBTQ, womens rights, Black Lives Matter, Latino/immigration reform, etc.)
C3HUU will have a bus going to the rally. Sign up and pay for your seat at our Standing on the Side of Love table (online sign up will be available as well). Let's get a lot of folks to Raleigh!
ECO'S ENVIRONMENTAL CORNER
First Sunday Recycl
ables
January 3:
Holiday lights, greeting cards, children's books.
For cards: no Hallmark, American Greeting, or Disney. No writing on inside front, no photo cards.
As always, ECO is also collecting batteries
,

corks, plastic pencils, pens, and markers.
"Food Sustainability"
is the January/February focus of ECO's theme "CARING FOR THE EARTH STARTS WITH US." See the ECO website for steps you can take.
ECO encourages you to sign up for the SEA course: The Great Work - Our Way into the Future
, based on Thomas Berry's book of the same name. Learn how you can actively participate in shaping the future of our planet. Sundays 12:30 - 2:00 beginning January 17. For more info, see SEA's web page.
Composting
. For those sponsoring church events, don't forget there is a compost bucket in the kitchen and a bin in the backyard. For details on how to use them, click here.
LEGACY CHECKLIST WORKSHOP

Caroline Holt, Ivy Brezina and Rev. Thom Belote are offering a workshop to help you get your affairs in order in the event of incapacitation or death. The workshop is on Saturday, February 6 from 10:30 a.m. - noon in the Kirby Room. We will walk you through 28 recommended steps that help you pull together and organize pertinent information for your Trustee/Executor. We will also answer any questions you have about forms and the church's involvement in the event of a death. You will receive a Legacy Checklist in both hard copy and CD digital copy form. The digital copy can be downloaded onto your computer, where you can easily delete items not relevant, and it will provide enough space to type information for specific items. Fee is $30 to cover costs for the checklist. Please RSVP to Ivy Brezina at:
ivy.brezina@yahoo.com
or
415-663-8703
.
WomenCircle 2016
has events planned for the year alternating between daytime activities (walking the labyrinth and lunch at Carol Woods Retirement Community, Afternoon Tea at the Honeysuckle Tea House, picnic at Duke Gardens/trip to the Nasher Museum, tubing on the Dan River) and night time activities (Dances of Universal Peace, prompt writing, poetry and pie night at Memorial Rock). And a weekend trip to the mountains in August. Stop by the WomenCircle table on

January 3

.

Questions? Email

Joann Haggerty
or Sindy Barker.

Potluck Dinner Kickoff on

Monday, January 11

in the Community room from

6:00 - 8:30 p.m.

All women of the church are invited and childcare will be provided.

Make reservations for your children with Ruth Gibson (919-259-2894 or
regibson@uuma.org
) by

January 4

.

Bring a favorite game AND winter food and beverage to share AND your own plate, silverware, glass and napkins.

See you there!
SPIRITUAL EXPLORATIONS FOR ADULTS (SEA)

SEA
will be starting the New Year with more courses! Steve Warshaw will lead Rational vs. Righteous Mind
January 14
, 21, 28, and
February 4
from
7-9 pm
. This course explores how we make morally laden decisions, the recommended reading is "The Righteous Mind" by Jonathan Haidt.
Rev. Thom Belote will offer Harvest the Power
January 21
, 28,
February 4
, 11, 18, and 25 from
7-9 pm
. This course, developed by the UUA, is for those in leadership or considering leadership as a professional or volunteer.
Karen Jessee, OBD will offer The Holy Longing
January 21
, 28, February 4, and 11 from
7-9 pm
. This course explores what compels us to seek a spiritual experience and the nature of healthy spirituality.
Valerie Vickers and Paul Mitchell will lead The Great Work - Our Way Into the Future
January 17
, 24, 31,
February 7
, 14, and 21 from
12:30-2 pm
. This is based on Thomas Berry's book "The Great Work" and explores how humans can shape the future of our planet.
On

Saturday, January 16

, at

10:30

in the Kirby Room, Carolyn Holt will lead our discussion of Between the World and Me, Ta-Nehisi Coates's best-selling book on what it means to live within a black body in today's America. Written as a father's letters to his teenage son, this is a profoundly moving book on one of the most important social justice issues of our time.
In February, we turn to a cross-discipline investigation of what we can learn from traditional societies: Jared Diamond's The World until Yesterday. Steve McNeary will lead our discussion.
Please drop-in whenever you have a chance to read one of our books. Click here

for more information about UU Non-Fiction Readers.
COMMITTEES AND MINISTRIES

Wondering about Sanctuary for Dialogue?
The SfD team will be tabling in January to provide information about this important church initiative to offer a safe, respectful space for people to discuss topics on which they disagree. Participation involves a phone "pre-interview," a dialogue with a group of seven other participants and two facilitators, and a follow-up interview. There will be an opportunity to sign up as a potential participant in the next dialogue, which will be

7-9 pm

on

Monday, February 1

. The topic will be centered around whether what gets said about politics and religion in church services and meetings affects whether people feel included, or not.

The specific topic will be determined in pre-interviews with the participants. SfD will publish more specifics soon in the Announcements. Come see us at our table, or contact Steve Warshaw for more information.


This Congregation welcomes all to share the light, warmth and fire of
our church community. The Membership Team is encouraging increased attention to ways we can share our warmth, in particular. Top three ways:
Wear our name badges at church: this will not only make us seem more approachable to newcomers, but will also earn the gratitude of long-time members who want to greet us by name but need a little help remembering what it is.
Smile at people and say hello even if we don't recognize them; this will give them a warm glow that they just might pass along to others.

After church, stay for a bit to chat with friends, and also spend a few minutes chatting with someone whom we see standing alone.
For information about specific opportunities to be a welcoming volunteer, contact Rachel Rose, Membership Coordinator, or call 919-942-2050.
FAMILY-TO-FAMILY is a free class offered by the local affiliates of NAMI (National Alliance on
Mental Illness) for family members of people living with major depression, bipolar disorder, schizophrenia, schizoaffe
ctive disorder, panic disorder, OCD, or borderline personality disorder. You can learn more about this class by clicking here.

The next Chapel Hill class will meet on Sundays,

January 10 - April 3

, from

2-4:30 p.m.

at Chapel Hill Public Library. Email Nancy Brickman or call 919-818-8065 to register. For information on the upcoming Durham class, email Violette Blumenthal or call 919-358-6788.