| | |
| --- | --- |
| JANUARY 2017 - In This Issue: | |
TWO-SERVICE SCHEDULE 9:15 & 11:00

January 1 Single service at

11:00 only


"Renewed to Life" Rev. Thom Belote, preaching
On the first day of the New Year we will gather as a resilient, committed, and alive faith community. We will hear a message proclaiming that we are called not to be the walking dead, but that we are being called to be renewed to life with the power of transforming love and beloved community.

January 8 9:15 & 11:00
"To Abet Creation, To Bring Forth Blooming" Rev. Thom, preaching
This Sunday will focus on some of the most powerful and transformational work that our church does: our ministry to and with children & youth. Come learn about the difference our religious education program makes for our children, and the difference it makes in the world.

January 15 9:15 & 11:00
"From SNCC to Selma to Chapel Hill" Rev. Thom, preaching
On this Martin Luther King weekend, Rev. Thom will tell the life story of one of the current members of our church: Margaret Herring. She helped plan the voting rights struggle in Selma, organized with poor whites in Kentucky, and was a member of the Student Nonviolent Coordinating Committee. Come to be inspired!

January 22 9:15 & 11:00
TBA, Rev. Thom, preaching
Rev. Thom will be in the pulpit this morning. Check back for a sermon title and blurb.

January 29 Single service at

10:30 only


Resilience: A Service with Bryan Sexton
Join us this morning for a special service with Community Church member Bryan Sexton. Bryan is a Duke professor of Psychiatry and world-class expert in the field of resilience. He'll share with us some strategies for building the mental muscles to deal with the challenges we face. The single service will be followed by the next congregational meeting in our building process.

MESSAGE FROM THE MINISTER

Dear Beloved Congregants,
As we begin a brand new calendar year here are a few thoughts that have been on my mind:
Religious community is as important as it's ever been.
As we enter this new year, may we be aware of the ways that religious community both heals us and challenges us. Here in this community we care for those who are hurting, hold each other close in times of difficulty, and recall each other to our best selves when we falter. Religious community reminds us that we are never alone. It is good to be together. We practice community by showing up.
Our religious forebears are speaking.
Our tradition is full of exemplars and pioneers who speak to us today. Their words and deeds instruct us in the ways of courage, conscience, and commitment. So, let us listen to Charlie Jones. Let us listen to Theodore Parker, Julia Ward Howe, Viola Liuzzo, Francis David, and James Luther Adams. Let us listen also to MLK, Gandhi, and Mandela.
People are searching for us.
In recent weeks, national and denominational publications have covered the wave of people seeking progressive faith communities. Here at Community Church we had record numbers of visitors and our next Exploring Membership class has 18 people enrolled (we typically have 2 to 4 people registered this far in advance.)
Hospitality is a spiritual practice.
The principles of hospitality require all of us to introduce ourselves and get to know those visiting us. It's been said that every single member is a part of the Membership Team. This is a time for making new connections.
I love you.
It is a joy to serve as your minister. I encourage you to come to me with your struggles, your troubles, and your concerns. I practice ministry by trying to be as present and as available as humanly possible.
I hope to see you as we kick off 2017 by worshipping together on January 1 at 11:00. See you in church!

What goes up must come down. Please stay after the single service

January 1

to help put away the holiday decorations. Many hands will make light work!

Please note the church office will be closed for New Years on Monday, January 2. We will be back at the desk Tuesday, January 3.


Celebrate the New Year on the Outer Banks with Outdoor Connections, January 13-15. Cheap ocean front rooms, priceless encounters with Tundra Swans, Snow Geese and a bewildering variety of waterfowl, unwildered by your expert guides. Pretty good food, mighty good company, delightfully uncrowded beaches. RSVP:

chandler-dorfman@mindspring.com

January 29 there will be a single service at 10:30 followed by a congregational meeting at 11:30. The meeting is scheduled to wrap up by 1:00. This meeting is the next step in the building planning process.


"Oceans and Moods," a show by

Lyudmila Tomova

from January 8 through February 26 featuring her vibrant and energetic abstract art in acrylics, enamels and inks.

"The ever-changing states in man and nature are a constant source of inspiration for my work. I begin each painting with a single word in mind--ocean, bull, sky, light--and finish it with an almost abstract version of it."

Born in Bulgaria, she immigrated to NYC twenty-five years ago, and now lives in Cary where her work can be seen at the Village Art Circle gallery. She has also exhibited at the the Brooklyn Botanical Gardens, Acme ArtWorks in Chicago and the NC Museum of Art.

There will be a reception in the Commons at

1:00

on

January 15

.

BOARD MEMBER ELECTION RESULTS




The 2016 election for the Board of Trustees officers and members ended on November 27. The Nominating Committee is announcing the results for 2017. The Church membership has elected:

Steve Warshaw, President (Board term - 2 years)

Jenny Warnasch, Vice President (Board term - 3 years)

Russ Bowen, Board member (Board term - 2 years)

Lilie Bonzani, Board member (Board term - 3 years)

Barb Chapman, Board member (Board term - 3 years)


No other Church members were nominated as candidates for this election. Steve Warshaw withdrew as a Nominating Committee member once he volunteered to become a candidate for President. Unfortunately, Steve's name was erroneously included as a committee member at the bottom of the ballot.

Congratulations - and thank you - to all our newest Board members.


The Nominating Committee:
COMMUNITY SERVICE MINISTRY
Why not make a New Year's resolution to volunteer at TABLE! There's so many ways to become involved: sort food donations and stock shelves; help fill 400+ bags weekly with non perishable items or join the Thursday morning shift and add fresh produce to those bags; volunteer to go to local after school programs to teach kids how to make healthy snacks to share with their families; assist with special events. Not available during the day? There are evening shifts that might better fit your schedule. For more information on what you can do to help, contact Debra Ross at
drdebraross@gmail.com
or email TABLE at
tablenc.org
.
ECO'S ENVIRONMENTAL CORNER
January 1:
Holiday lights (working or not), greeting cards, children's books.
For cards: no Hallmark, American Greeting, or Disney. No writing on inside front, no photo cards. Please do not cut the cards.

As always, ECO is also collecting batteries
,

corks (natural and synthetic), plastic pencils, pens, and markers.

You may also bring your holiday lights and cards to the ECO table on January 22 and 29.
EASING CHURCH'S PARKING NEEDS IN 2017
These are actions members can take to address Sunday parking needs:
A group of 15 volunteers routinely use reserved alternative parking or graduate parking lots

Park only one vehicle in church lots: utilize interactive carpooling map, plan so household members ride together, or use alternative parking or methods to arrive at church

Keep in mind members whose various physical conditions, seen and unseen, make it very challenging to reach the buildings once parked (Your parking a little further is an act of service to others.)
For more on carpooling (operates like church directory, i.e., not public, must request and be verified to receive link, can opt out), 15 reserved alternative parking spaces, mobility parking changes Jan. 29, and data and history of this transportation effort, see
c3huu.org/eco-transportation
or contact
eco@c3huu.org
or visit ECO tabling Jan. 1 or special tabling Jan. 22 and Jan. 29.
Last summer a number of our Middle and High School youth participated in a "Kickin' It Back" Soccer Tournament fundraiser with the non-profit, All We Are. The event raised funds for youth in Kampala, Uganda. "Kickin' It Back" is sponsored by
All We Are
. Its goal is to leverage participation in soccer alongside other education projects (including HIV/AIDS prevention, drug/alcohol awareness, personal hygiene training) and to promote a broader, positive sense of a global community.


Gabby Adams, one of our high school youth, will be heading to Uganda in February to assist with the Kickin' It Back tournament. She will be sharing the Church's contributions directly with those for whom donations were provided.
If you can't be here January 9 you may send your contribution to the church office. Please make checks payable to The Community Church of Chapel Hill UU and put All We Are in the memo line. Thank you!


STP - JANUARY 15:
ROGERS-EUBANKS NEIGHBORHOOD ASSOCIATION
On MLK Sunday, please support the Rogers-Eubanks Neighborhood Association. RENA primarily serves low-income, Orange County residents from a wide variety of backgrounds, including African Americans, Latinos, Burmese, and Karen. The Rogers Road Community Center, located in the middle of the historically African-American Rogers Road neighborhood and the Phoenix Place Habitat subdivision, is ideally placed for cross-cultural community building.

RENA hosts a variety of programs at the center for youth and adults, including a summer youth camp, a community garden, a food distribution center, an after-school tutoring and activities program, community festivals, backpacks and school supply distribution, computer classes, movie nights, and more. Almost all of these programs are free for participants; the five-week all-day summer camp is only $25 per child. RENA relies on grants, donations, and volunteers for all of its programs and staffing needs. Interested in knowing more? See
STP - JANUARY 29:
ORANGE COUNTY JUSTICE UNITED
Orange County Justice United is a broad based community empowerment organization that helps develop civil sector leaders with the capacity to effect positive change through training and activism.
STANDING ON THE SIDE OF LOVE
On January 21, 2017 we will unite in Washington, DC for the Women's March on Washington. We stand in solidarity with our partners and children for the protection of our rights, our safety, our health, and our families. Standing on the Side of Love (SOSL) is chartering a bus from the church. You may reserve a seat at the SOSL table after Sunday services or
online here
. Adults $50; Youth and Young Adults $25. Reservations are non-refundable. Some financial assistance may be available: contact Ruth Gibson at
regibson@uuma.org
or 919-259-2894. If you would like to sponsor a rider, put "DC Bus Donation" in the memo line.
Be at the church at 4:30 a.m. for a departure at 5:00 a.m. We expect to return to the church around midnight. Further details about the trip will be available at the table. For more information, contact Melva Okun at
melvaokun@gmail.com
or 919-624-4382.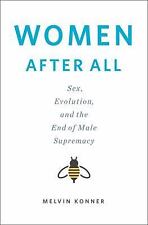 On

Saturday, January 21

, at

10:30

in the Kirby Room, Ed Steffes will be leading our discussion of
Women After All: Sex, Evolution, and the End of Male Supremacy
, by Melvin Konner, M.D. Are women just different from men? Perhaps even better? Travel with us through this long view of history and see what you think.
Need a new holiday project? Knit or crochet a pussyhat (see pussyhatproject.com for patterns) to support
Community Church's Standing on the Side of Love participants in the Women's March on Washington on January 21st. Completed hats will be collected at our table during coffee hour after both services on Sunday, January 15th. They will be worn by Community Church's marchers to help flood the Washington mall with a sea of pink!


We

will resume regular meetings and making shawls in the Commons area on Wednesday, January 4th (2-4 pm) and Monday, January 16th (7-9 pm). We need washable, acrylic, worsted weight (#4), 7" x 9" blocks in a variety of colors to make shawls (18 blocks in each) for UNC Hospice in Chatham County. We delivered three shawls in December, bringing our 2016 total to ten! Patterns can be found at:

https://sites.google.com/a/eruuf.org/clicking-for-a-cause/patterns/block-patterns-1

. For more information, contact
Judy Leinhas, leinhasrd@frontier.com.
COMMITTEES AND MINISTRIES

NAMI (National Alliance for Mental Illness) is offering a class for family members who have loved ones with mental illness. Family-to-Family is a free 12-week course to provide support and information.
In a confidential setting, family members will learn about:
How mental illness affects your loved one
Current brain research related to mental illness
Being an advocate for better treatments for your loved one
Medication issues and the latest treatment options
Strategies for dealing with stress and worry to help you take care of yourself while supporting your loved one
January 8 - March 19
, Sundays,
2-4:30
, Chapel Hill Public Library. Pre-registration is required. Contact Nancy Brickman at
919-818-8065 or nbrickman@nc.rr.com .
As we enter a brand new year, we thank the many folks who have maintained and improved our church grounds and facilities in 2016. From the faithful B&G 1st Monday WorkPARTY & Lunch crew, to the many church groups who held Deep Cleaning sessions, to each of you who noticed something amiss and notified Brad (see below). We are in much better shape starting 2017 than we were starting 2016, all because of your efforts. Thank you Everyone!

We will start off 2017 with painting the hall between the offices and Jones Hall, as well as the usual chores. Please join us on Monday, January 2 from 9 AM to noon with lunch after.
And remember, email
maintenance@c3huu.org
or catch Brad at church whenever you see room for improvement. We all appreciate the results!