Happy New Year!
We hope you had a great holiday season and are excited for the new semester! 2017 is a special year for UAF, as we're celebrating our 100th birthday! This year promises to be full of exciting events and grand reminiscence. If you'd like to learn more about how far we've come and where we're going, please visit the
official centennial webpage
.
Important Dates and Deadlines
Dean's and Chancellor's List
We've celebrated the new year, but haven't forgotten about your achievements in the old! Congratulations to those who finished last semester! We'd like to take this opportunity to recognize our students who made it on the Fall 2016 Dean's and Chancellor's lists. Way to go! We hope to see you and many more on the list next semester as well!
Dean's LIst
(3.5-3.89 GPA)
Janice Agwiak
Elliott Anderson
Keara Anderson
Matthew Appolloni
Denae Benson
Pearson Brodie
Melissa Bussell
Ethan Cadzow
Kevin Chang
Cullan Christensen
Alyeska Daniels
Christina Edwin
Julia Fisher-Salmon
Linda Folger
Gabriel Fulton
Kiefer Groeneveld
Sarah Henzie
Connor Ito
Kyle Jones
Liam Juhl
Jesse Klejka
Patricia Kriska
Elizabeth Lindley
Jolie Murray
Autumn Nelson
Trevor Norris
John Oulton
Charlie Roberts
Elizabeth Rowe
Samuel Schmidt
Quinn Slayton
David Smith
Svea Southall
Morgan Stevenson
Rachael Teter
Jacqueline Todd
Kathryn Tomter
Lloyd Walker Jr
Malia Walters
Katrina Watson
Mary Weinard
Cassi Williams
Tanisha Yarde
Mitchel Yrjana
Chancellor's List
(3.9-4.0 GPA)
Jillian Bjornstad
Jenna David
Luke Demientieff
Jaime Desrochers
Ashlee Grzembski
Ada Harvey
Carl Hedman
Paula Hill
Ashley Johnson
Angel Lie
Lisa Lie
Bobbie McNeley
Andrew Nicolai
Michael Nolan
Selina Sam
Jason Slats
Rebecca Strickland
Lonny Strunk
Lily Turley
Positive Connection Nights
Thanks for coming to last semester's Positive Connection Nights! We had a ton of fun and are planning on doing the same this semester! If you haven't attended one of our PCN's before, you can expect a fun event with good company and free food.
Here's the schedule for this semester:
Friday, January 20th, 5:00pm - Game Night and Jambalaya
Friday, February 20th, 5:00pm - Valentine's Day Family Feud
Friday, March 24th, 5:00pm - TBD
If you're excited about an activity or food and want us to incorporate it into our PCN's, please let us know! We're always looking for fun and engaging ideas.
Gathering Room Schedule
Everyone is invited and encouraged to come to all of our events! That's why we make it super easy for you to find out what's going on. We put as much as we can in this newsletter, but because it only goes out once a month, there are some events that are inevitably absent. Because of this, we curate an event calendar on our website. We also frequently update our Facebook page, so be sure to like us! Finally, we send text messages on the day of our main events. If you'd like to receive them, just reply to this email with your cell phone number and the name of your carrier, contact your advisor, or give us a call at (907) 474-7871.
UA Foundation Scholarships
Wouldn't it be nice if you could fill out just one application and be considered for over $3 million in scholarships? The UA Foundation application does just that.
Be sure to fill out to fill out the application on
UAOnline
by February 15th. If you'd like more
details about the scholarships, including how to apply for them, please visit
https://www.alaska.edu/foundation/
.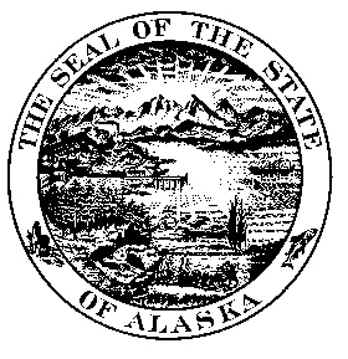 Permanent Fund Dividend


It's a new year and that means you have to get used to writing 2017 on documents instead of 2016. It also indicates that we're headed toward a new Alaska Permanent Fund Dividend dispersal! But, before you can take a bite out of that pie, you have to apply. It's easy to apply for the PFD using the State of Alaska website. Just click on this link
http://pfd.alaska.gov/
and follow the prompts.
The deadline for applications is March 31st. Do it now so you don't forget!
We hope you're doing great in all of your classes! However, if you feel like you're falling behind or just need a little extra help, make sure you seek out a tutor.
We have tons of help on campus, at CTC, and even online! Whether you need to talk to someone about Math, English, Science, or a Foreign Language, you're covered. Visit our
tutor page
to figure out where and when tutors are available in your subject.
In the Gathering Room at RSS, we have tutors from the American Indian Science and Engineering Society to help you with Math, Science, and Engineering questions. Their schedule is coming soon!
We also have tutors from 2-4:00pm Monday through Thursday from the Writing Center, another from the Speaking Center (date and time TBD), and a handful from the Frontier Baptist Church who can help with Chemistry, Math, Physics, English, and Writing (schedule here)!
Alaska Native Scholarship
Huna Heritage Foundation
Red Boucher Scholarship
UA Foundation Scholarships
A big part of college life is getting involved in things that you're interested in. Not only do you get a chance to make a difference or submerge yourself into your hobbies, but you get to do it with other, like-minded people who have similar goals in mind. Those friendships that you create may be just the thing you need to forge ahead. Also, a ton of clubs provide free food, so there's that.
Here are some of the clubs we're involved with:
Aarigaa
Aarigaa is a group for students to come together to learn about God, worship, and spend time with one another.
Aarigaa Fairbanks Director: Tricia Ivanoff (907) 625-1622

Alaska Native Education Student Association (ANESA)
ANESA is a student organization for students interested in becoming elementary or high school teachers. All students are welcome to join whether or not they are majoring or interested in this area.
Staff Advisor
:
Colleen Angaiak
(907) 474-7871



American Indian Sciences & Engineering Society (AISES)

AISES is a student organization for students majoring or interested in the natural sciences, computer science, engineering, wildlife, mathematics, health fields, as well as students who intend to be math and/or science teachers.


Staff Advisor:

Olga Skinner
(907) 474-7871
Faculty Advisor: Greg Owens (907) 474-6620

Alaska Native Social Workers Association (ANSWA)


ANSWA is a student organization for students majoring or interested in social work, sociology, psychology, human service technology.



Staff Advisor: Gabrielle Russell
(907) 474-7871
Faculty Advisor:

LaVerne Demientieff

(Social Work Department)




Festival of Native Arts

The Alaska Native Studies Department hosts the annual Festival of Native Arts in March. Volunteers are needed to assist the student-operated organization. Your energy and ideas will contribute to this successful event.


Contact

Alaska Native Studies Dept, (907)474-6889 or (907)474-6528





Iñu-Yupiaq

The Iñu-Yupiaq Dance Group is a student dance club that performs many Inupiaq and Yup'ik songs and dances. Everyone is invited to participate.


Staff Advisor: Minnie Naylor (907) 474-6616

Native American Business Leaders (NABL)


NABL is a student organization for students majoring or interested in accounting, applied accounting, applied business, business administration, economics, or rural development.


Faculty Advisor:

Sam Alexander (907) 474-5571

Native Games


This is a group of students that get together to play Native games.


Staff Advisor:

Gabrielle Russell
(907) 474-7871

Native Student Union of UAF


Group of students with intentions and ideas for a positive change in politics. Everyone is invited to attend the meetings.


Faculty Advisor:

Charlene Stern

(907) 474-5293
Unangax̂ Language and Culture Club
The Unangax̂ Language and Culture Club is a club focusing on the Unangax̂ (Aleut) culture to revitalize the language and share another Alaska Native culture with the UAF campus.
Student Coordinator: Bobbie McNeley bobbie.mcneley@gmail.com
Rural Student Services Office Hours
Spring 2017 Office Hours:
Monday through Friday - 8-5:00pm
If you need to schedule an appointment with an advisor, please call (907) 474-7871 (locally) or (888) 478-1452 (toll free within Alaska).
You can also schedule online at:
http://www.uaf.edu/ruralss/advising-appointments/
Office location: Second Floor Brooks Buildling
Website:
www.uaf.edu/ruralss/
Facebook:
www.facebook.com/uafrss/