Happy New Year!
To our returning students, welcome back - and to our new students, welcome. We hope that you had a great holiday season and are excited for the new semester! As always, we hope that you will take advantage of the resources offered here at Rural Student Services this semester!
Jan. 26 - Deadline for adding or dropping classes and late registration
Jan. 29 - Fee payment deadline
Dean's and Chancellor's List
We've celebrated the new year, but haven't forgotten about your achievements in the old! Congratulations to those who finished last semester! We'd like to take this opportunity to recognize our students who made it on the Fall 2017 Dean's and Chancellor's lists. Way to go! We hope to see you and many more on the list next semester as well!
Dean's LIst
(3.5-3.89 GPA)
Angela Alfaro
Alynne Bankston
Kathryn Banner
Joseph Bifelt
Sydney Carlo
Frank Cline
Jaime Desrochers
Christina Edwin
Casey Fetterhoff
Mollie Fisher
Jeremiah Jacobson
Madisyn Janes
Svetlana Landt-Ortega
Maynard Maglaya
Kyle Milburn
Molly Moses
Madelyn Novak
Delores Pitka
Lynda Purvis
Elizabeth Rowe
Annie Sanford
Esau Sinnok
Rebecca Strickland
Larissa Strunk
Olav Tchegeownta
Julian Thibedeau
Jacqueline Todd
Kaitlin Tom
Denae Ulak
Brittany Wintter
Chancellor's List
(3.9-4.0 GPA)
Keara Anderson
Esther Berlin
Alyeska Daniels
Logan Dugay
Rebekah Hartman
Jennie Humphrey
Kyle Jones
Corey Joseph
Patricia Kriska
Nathan Long
Maurine McGinty
Thomas Newman
Morgan Poulsen
Aleisha Singh
Ryan Steele
Annisha Strom
Tiana Teter
Valeen Walsh
Geneva Wright
Positive Connection Nights
Thanks for coming to last semester's Positive Connection Nights! We had a ton of fun and are planning on doing the same this semester! If you haven't attended one of our PCNs before, you
can expect a fun event with good company and free food.
Here's the schedule for this semester:
Friday, January 26th, 5:00pm - TBD
Friday, February 9th, 5:00pm - TBD
Friday, March 23rd, 5:00pm - TBD
If you're excited about an activity or food and want us to incorporate it into our PCNs, please let us know! We're always looking for fun and engaging ideas.
Bering Straits Summer Internship
If you're thinking of doing an internship this summer, here is an opportunity with Bering Straits Native Corporation! BSNC is looking to hire 6-8 interns to work in Anchorage and Nome. To qualify, you must be a BSNC shareholder or descendant with a minimum GPA of 2.5.
Their recruitment period runs from January 2nd to March 30th, so start your application now!
Financial Aid Competition
When you aren't working on your studies, be sure to start applying for
financial
aid.
Not only will it help you next semester, but you could win some awesome prizes from us!
Starting

February 5th

, if you fill out any
financial
aid
applications (including the FAFSA!) for the fall semester, let your advisor know and you'll be entered into our drawing to win a three-credit tuition waiver. You'll get one entry per piece, so the more you fill out, the higher your chances are of winning!
CTC Bus Schedule
If you have classes downtown but no way to get there, we have a solution! MACS now has stops on their blue line that will take you from the Wood Center to CTC for free! All you need is a current Polar Express card. Click on the image to the right for more information!

SEARHC Behavioral Health Internship
Are you interested in social work and the outdoors? Then this might be the internship for you!
The Alaska Crossings program of SEARHC is looking to hire Alaska Native students or graduates to work with at risk youth in their wilderness behavioral health program. They are looking for applicants who have experience working with youth and have various outdoor skills. For more information, visit their website.
RSS Facebook Group
We have created a new Facebook group so that you can be more up to date on what happens here at Rural Student Services!
Join now
to get updates about what we have going on around campus and have discussions with us and your fellow students.
BLaST Scholarship Applications
Are you interested in having a biomedical or health research career?
The Biomedical Learning and Student Training program (BLaST) is offering scholarships for qualified students! These scholarships will cover tuition, fees, and a monthly stipend, so
apply now
! Applications
are due February 11th.
Alaska Native Scholarship
Are you a first year student? Are you under the age of 25? Are you Alaska Native? Can you write an essay? If you answered yes to all of these questions, we have an opportunity for you! We're looking to give out $500 scholarships to four individuals for each of the next eight semesters. That's up to $4000!
Learn more and apply now!
The deadline is January 22nd.
UA Foundation Scholarships
Wouldn't it be nice if you could fill out just one application and be considered for over $3 million in scholarships? The UA Foundation application does just that.
Be sure to fill out to fill out the application on
UAOnline
by February 15th. If you'd like more
details about the scholarships, including how to apply for them, please visit
https://www.alaska.edu/foundation/
.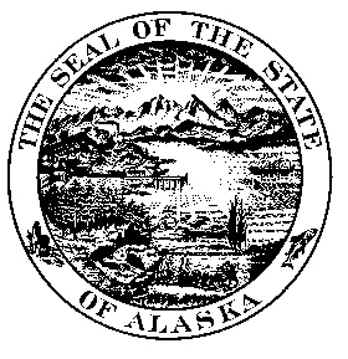 Permanent Fund Dividend


It's a new year and that means you have to get used to writing 2018 on documents instead of 2017. It also indicates that we're heading toward a new Alaska Permanent Fund Dividend dispersal! But, before you can take a bite out of that pie, you have to apply. It's easy to apply for the PFD using the State of Alaska website. Just click on this link
http://pfd.alaska.gov/
and follow the prompts.
The deadline for applications is March 31st. Do it now so you don't forget!
Gathering Room Schedule
Everyone is invited and encouraged to come to all of our events! That's why we make it super easy for you to find out what's going on. We put as much as we can in this newsletter, but because it only goes out once a month, there are some events that are inevitably absent. Because of this, we curate an event calendar on our website. We also frequently update our Facebook page, so be sure to like us! Finally, we send text messages on the day of our main events. If you'd like to receive them, just reply to this email with your cell phone number and the name of your carrier, contact your advisor, or give us a call at (907) 474-7871.
We hope you're doing great in all of your classes! However, if you feel like you're falling behind or just need a little extra help, make sure you seek out a tutor.
We have tons of help on campus, at CTC, and even online! Whether you need to talk to someone about Math, English, Science, or a Foreign Language, you're covered. Visit our
tutor page
to figure out where and when tutors are available in your subject.
In the Gathering Room at RSS, we have some great student tutors available! Some of their schedules are coming soon!
At the moment we have a tutor for general chemistry and math from 10:30 - 1:00 pm and 5:30 - 8:00 pm on Monday, as well as 9:30 - 1:00 pm and 5:30 - 7:00 pm on Wednesday.
Alaska Native Scholarship
Huna Heritage Foundation
Red Boucher Scholarship
UA Foundation Scholarships
A big part of college life is getting involved in things that you're interested in. Not only do you get a chance to make a difference or submerge yourself into your hobbies, but you get to do it with other, like-minded people who have similar goals in mind. Those friendships that you create may be just the thing you need to forge ahead. Also, a ton of clubs provide free food, so there's that.
Here are some of the clubs we're involved with:
Aarigaa
Aarigaa is a group for students to come together to learn about God, worship, and spend time with one another.
Aarigaa Fairbanks Director: Tricia Ivanoff (907) 625-1622

Alaska Native Education Student Association (ANESA)
ANESA is a student organization for students interested in becoming elementary or high school teachers. All students are welcome to join whether or not they are majoring or interested in this area.
Staff Advisor:
Colleen Angaiak
(907) 474-7871
American Indian Sciences & Engineering Society (AISES)
AISES is a student organization for students majoring or interested in the natural sciences, computer science, engineering, wildlife, mathematics, health fields, as well as students who intend to be math and/or science teachers.
Staff Advisor:
Olga Skinner
(907) 474-7871
Alaska Native Social Workers Association (ANSWA)
ANSWA is a student organization for students majoring or interested in social work, sociology, psychology, human service technology.
Staff Advisor: Gabrielle Russell
(907) 474-7871
Faculty Advisor:
LaVerne Demientieff
(Social Work Department)
Festival of Native Arts
The Alaska Native Studies Department hosts the annual Festival of Native Arts in March. Volunteers are needed to assist the student-operated organization. Your energy and ideas will contribute to this successful event.
Contact Alaska Native Studies Dept, (907) 474-6889 or (907) 474-6528
Iñu-Yupiaq
The Iñu-Yupiaq Dance Group is a student dance club that performs many Inupiaq and Yup'ik songs and dances. Everyone is invited to participate.
Staff Advisor: Minnie Naylor (907) 474-6616
Native American Business Leaders (NABL)
NABL is a student organization for students majoring or interested in accounting, applied accounting, applied business, business administration, economics, or rural development.
Faculty Advisor:
Sam Alexander (907) 474-5571
Rural Student Services Office Hours
Spring 2018 Office Hours:
Monday through Friday - 8:00 am - 5:00 pm
If you need to schedule an appointment with an advisor, please call (907) 474-7871 (locally) or (888) 478-1452 (toll free within Alaska).
You can also schedule online at:
http://www.uaf.edu/ruralss/advising-appointments/
Office location: Second Floor Brooks Buildling
Website:
www.uaf.edu/ruralss/
Facebook:
www.facebook.com/uafrss/