PCCNA Members on the Move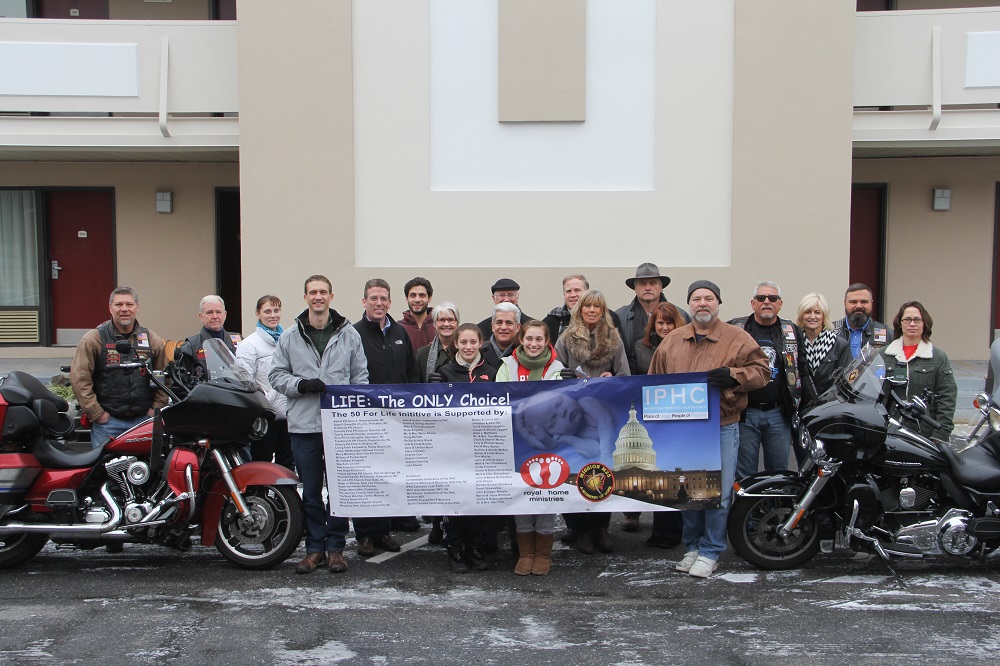 The IPHC supports life in Washington DC.
IPHC Gathers to Support Life
Each year on January 22, thousands from around the nation gather on the National Mall for the March for Life. Marchers take this opportunity to speak up for the nearly 58 million lives that have been lost to abortion since the Supreme Court decision in Roe v. Wade on January 22, 1973.
Read more.
Four Ways to Respect the NFL's Trademarks for Your Church's Big Game Party (OBC)
As representatives of Jesus, we want to respect the rights of others as we would want our rights to be respected.
Read more.
AG Pastor's Wife, Key to "War Room" Movie
Petite, feisty, and fiery. That was Molly Bruno, an Assemblies of God pastor's wife who ministered alongside her husband of 72 years, Joseph, for decades.
Read more
PepsiCo's Richard Montanez Named to NHCLC/CONEL Board [Appointment Reinforces Entrepreneurial Spirit in Organization]
Rev. Samuel Rodriguez, president of The National Hispanic Christian Leadership Conference (NHCLC), announced the appointment of Richard Montanez, PepsiCo's director of multicultural sales and marketing across North America, to the NHCLC board.
Read more

Night of Prayer Reaches Around the Globe

Bishop Sam N. Clements, General Overseer

of Church of God of Prophecy, leads the global prayer service.

Prayer was the priority as thousands of viewers from around the globe tuned in to the second annual Night of Prayer live simulcast being broadcast from the Church of God of Prophecy International Offices. The two-hour event, translated into Spanish and French, drew more than 300 requests, which were prayed over by church leaders and live operators.

Among the more than 1,500 live connections, which could represent tens of thousands in locations where members gathered to watch together, were viewers from China, Japan, Russia, South Africa, Poland, Peru, Brazil, Bulgaria, Egypt, Morocco, Australia, South Korea, Kenya, and many others, representing a total of more than 60 different countries. The webcast is also available on demand at
www.cogop.org
and within hours of the end of the live broadcast, more than 1,100 more viewers had tuned in.

"It is amazing that we can connect with our church family to pray over the same needs at the same time," said Bishop Sam N. Clements, General Overseer. "This incredible connection point we have with our church family perfectly illustrates our 21 Days of Prayer theme, 'United In Prayer'."

Through the evening, Bishop Clements, along with General Presbyters and International Offices leaders, led the participants in various prayer points relating to the "core values" of the Church of God of Prophecy, including leadership development, the harvest and stewardship, as well as prayer for local churches, pastoral families, and needs that were sent in during the night.

"I believe we will see mighty results from this time of prayer," Bishop Clements said.

"United Through Prayer" tied into the theme for the Church's International Assembly, "United," taking place July 13-17, 2016, at the Rosen Shingle Creek in Orlando, Florida.

During the prayer simulcast, a pre-Assembly simulcast was announced that will be held at 7 pm EST on Pentecost Sunday, May 15, 2016. Along with the online viewers, the public will be invited to the worship service, which will be held at the new Ministry Training Center at the International Offices in Cleveland, Tennessee. More details will be announced at
www.cogop.org
.
"But you will receive power when the Holy Spirit comes on you; and you will be my witnesses in Jerusalem, and in all Judea and Samaria, and to the ends
of the earth." Acts 1:8 (NIV)
Jeff Farmer, President

Pentecostal/Charismatic Churches of North America