JANUARY
EVENTS IN THE RIVER PARK
8, 15, 22, 29
(CLOSED New Year's Day 1/1)
Sikes Adobe Historic Farmstead:
Hosted by SDRP & Sikes Adobe
Hosted by San Dieguito Bird Count Leader Jayne Lesley
Hosted by SDRVC & Sheila Henry, MFT
Hosted by SDRP Rangers
1.7 miles, easy
Hosted by SDRP Rangers
Directions provided upon registration
Hosted by SDRVC, REI, SDRP, & SDMBA
Hosted by SDRVC & Yoga Instructor Susan McCrea
Free for members, $10 donation for non-members
4.4 miles, strenuous
Hosted by SDRVC Executive Director Trish Boaz
Free for members;
$10 suggested donation for non-members
Meet at TBD
Hosted by SDRP Rangers
Hosted by Buena Vista Audubon Society Member John Haddock
Hosted by San Diego Natural History Museum Canyoneers
All events are free unless otherwise noted.
Join the Watershed Explorers in 2017
The Watershed Explorers Program is now booking field trips for 2017! This outdoor education program is a great way for your class or youth group to get your Vitamin N (Nature)!
Grab your passport and join the Conservancy, San Dieguito River Park, San Diego Archaeological Center, and the Volcan Mountain Foundation on five different outdoor adventures along the San Dieguito River Watershed.
Volunteer with the Watershed Explorers
Join us as we spread our enthusiasm and knowledge to the next generation of citizens and stewards of the outdoors.
The Watershed Explorers Program is seeking volunteer Watershed Educators interested in the distinctive nature, history, and culture of the San Dieguito River Watershed stretching 55 miles from Volcan Mountain west to Del Mar.
Watershed Educators will inspire youth in grades 5-12 to value and protect the natural and cultural resources in this and other watersheds through educational activities and hikes. Training and access to exclusive events will be provided to Watershed Educators, ensuring their ability to create a welcoming and safe environment for visitors and prepare and deliver planned and impromptu lessons.
If all goes as planned, 65 acres of new wetlands will be added in the next five years to the San Dieguito Lagoon system. The San Dieguito River Park JPA entered into an agreement with the San Diego Association of Governments (SANDAG) to create new wetland habitat and restore riverine habitat on land owned by the JPA adjacent to the recently-restored wetlands completed by Southern California Edison.
The JPA's long-term goal for the property, purchased in 2005, is to restore it to wetlands. The 140 acres (filled for farmland in the past), located just west of El Camino Real on the south side of the San Dieguito River, will be excavated and lowered in elevation and connected to the main river channel to allow tidal flow. This will create at least 50 acres of coastal salt marsh. Also, 15 acres of brackish marsh would be restored along the river to provide additional habitat for the Ridgway's Rail (previously known as Clapper Rail) and other species that live in the adjacent marsh.
A new public trail is also planned, which would roughly parallel the west side of El Camino Real to link the existing Dust Devil Nature Trail to the El Camino Real road bridge for future connection to the Coast to Crest Trail.
Conceptual wetland restoration designs have been developed and a project Environmental Impact Report (EIR) will be released to the public for review in spring 2017. It is important that the project design and function complement and not cause any impacts to the successful wetland restoration project done by SCE. Thus, various design configurations have undergone extensive hydrologic modeling using the best fluvial and tidal models to ensure the new and existing wetlands would be resilient and sustainable during major flooding and future sea level rise. The restoration is expected to begin in 2018 and take two to three years to complete.
Teen Volunteers in Action at Sikes Adobe
Teen Volunteers in Action is an organization that connects high school-age boys with charitable and philanthropic opportunities in San Diego County. They are active in the San Dieguito River Park throughout the year.
TVIA came to Sikes Adobe Historic Farmstead in November with about 15 boys and their parents. They helped spread mulch and decomposed granite and participated in other maintenance tasks around the site, such as trimming trees and weeding, in preparation for the upcoming Sikes Saturday Series which begins in January and runs until May.
Historic adobe structures are unique in that they are living, breathing things. Environmental factors such as weather, climate, and geology affect these structures in multiple ways, specifically in terms of physics and chemistry. The adobe walls will absorb heat from the outside, and keep the interior cool during the day -- adobe structures are famously known for their thermal benefits and this is one of the main reasons they can be found throughout the American Southwest and arid parts of the world.
Adobe also absorbs moisture from its surroundings during wet periods and the walls breathe and push moisture out during dry periods. All these changes can cause the white plaster coating the adobe to flake off and fall, exposing the brown adobe walls. For this reason, maintenance to these structures is an ongoing process.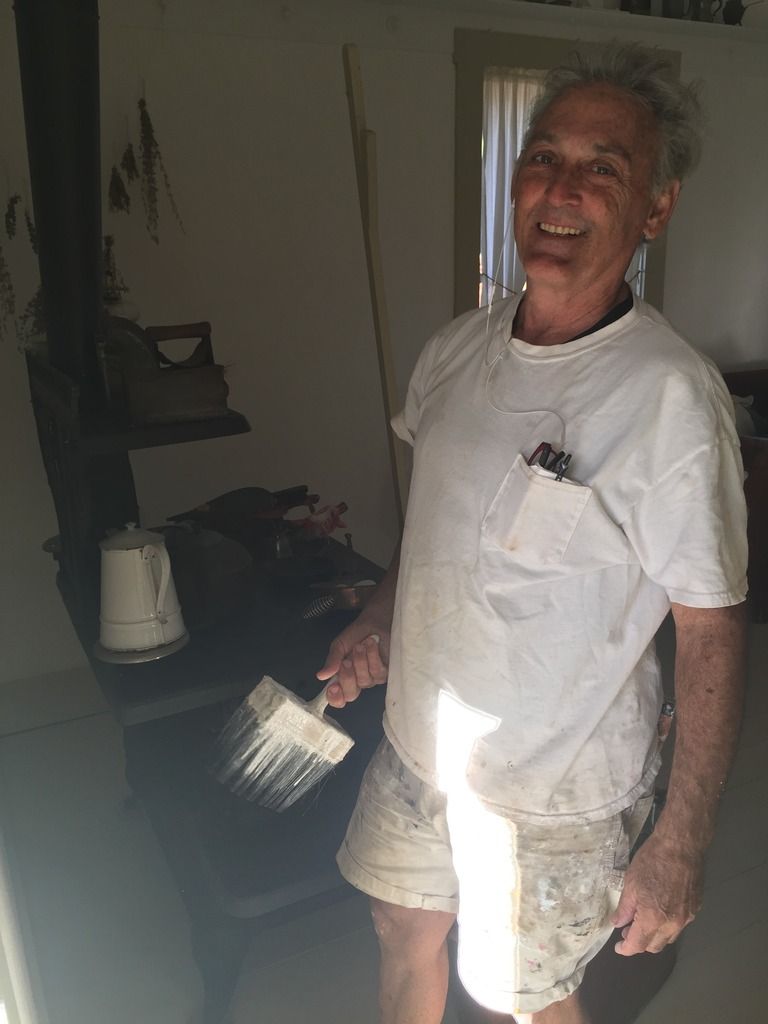 Recently, Sikes Adobe was awarded a Neighborhood Reinvestment Grant from the County of San Diego for maintenance and improvements. VonKurt/Lippsman, a design and construction company that specializes in repairs and maintenance to historic adobes in Southern California, has taken on the project. Work is being done on the interior and exterior of Sikes Adobe to repair the damage caused by environmental factors such as rain, moisture, and shifting temperatures common in the San Pasqual Valley. This way, Sikes Adobe will be kept in museum-quality condition so that the visiting public will be able to enjoy for years to come.
Conservancy President in 92067 Magazine
Conservancy President Peter Shapiro was recently featured in 92067 Magazine! The article highlights how Peter got started with the Conservancy and his work towards conservation and protection of the watershed. Read it here.
| | |
| --- | --- |
| Sikes Saturday Series | January |
This month Sikes Saturday Series features eight exciting and informative programs.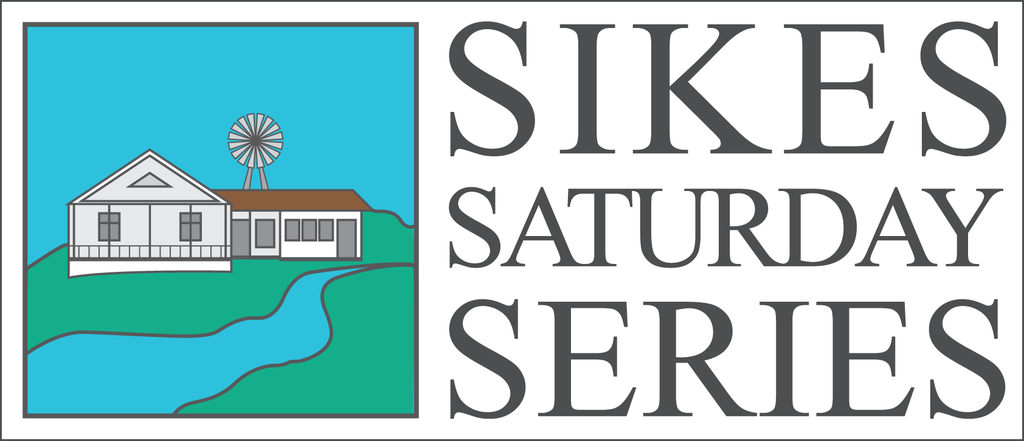 January 7, 2107
The Transformation of Grizzly Adams: A Living History Experience
10:00 am - 11:30 am
Come listen to the amazing stories of Old California from mountaineer, adventurer, and grizzly bear hunter, James Capen "Grizzly" Adams.
Sky Hunters - Birds of Prey
1:00 pm - 2:30 pm
See live, non-releasable birds of prey up close! Learn about their habits, what they eat, lifespan, family size, and more.
January 14, 2107
Bird Watching & Walk
10:00 am - 11:30 am
Enjoy a brief talk followed by a hike to discover birds of the San Pasqual Valley.
Drawing and Painting History
1:00 pm - 3:00 pm
Students will learn to draw by studying the contours of objects and will then use watercolor to add color and dimension to their artwork. This class is designed for children ages 6 to 12.
Saturday, January 21, 2017
Dangerous Snakes of San Diego County
10:00 am - 11:30 am
Recognize dangerous snake species and learn what to do when you encounter them. Also, a display of live native snakes and lean about their importance.
Naturalist, Adobes, and Lighthouses - Early San Diego History
1:00 pm - 2:30 pm
Learn about early San Diego through the eyes of naturalists during mission secularization and onward, documenting California ecology history.
Saturday, January 28, 2017
Attracting Butterflies and Hummingbirds to your Garden
10:00 am - 11:30 am
Learn the steps to create a beautiful, thriving nature wonderland by growing a hummingbird and butterfly friendly garden plus a discussion how this will benefit your gardens overall.
Astronomy - Super! Nova!
1:00pm - 2:30 pm
Learn from a local astronomer and astro-photographer about the bright and distant objects you see in the sky at night.
For program details, the full schedule of the events, and to register, go to www.sikesadobe.org.
Space is limited for each event. Early registration is encouraged.
Shattering the Invisible

Wall of Stress!

January 11th

The San Dieguito River Valley Conservancy is pleased to host Sheila Henry, MFT at the Birdwing Open Air Classroom
on Wednesday, January 11th, 2017 at 1:30 pm! The San Dieguito Lagoon is a great location and January is a perfect time to learn how to "Stress Less...Achieve More!"
It is commonly known that stress can influence us physically, mentally and emotionally. It can have a significant impact on our personal health, weight, relationships, business success, and overall happiness. While stress is inevitable, its negative effects are not!
In this informative, interactive, and entertaining talk, Sheila Henry will share cutting-edge science and solutions that will reveal new understandings about what keeps people stressed and how to change that. In this presentation, participants will experience the laser-like swiftness of "tapping" to reduce stress.
When
:
Wednesday, January 11th from noon to 1:30 pm
Where
: Birdwing Open Air Classroom
(map)
| | |
| --- | --- |
| Volunteer Trail Project with REI | January 14th |
Join REI, the San Dieguito River Park, the San Diego Mountain Biking Association, and the San Dieguito River Valley Conservancy on January 14th from nine to noon to repair an approximately half-mile portion of the multi-use, unpaved Bernardo Summit Trail within the San Dieguito River Park.
Increasing access to outdoor recreation is a major goal of REI, the San Dieguito River Park, The San Diego Mountain Biking Association, and the Conservancy. The Bernardo Mountain Summit Trail provides a panoramic view of Lake Hodges to the west and San Pasqual Valley and local mountains to the east. The nearby Coast to Crest Trail, which is accessible from the Bernardo Summit Trail, is a 70-mile trail that traverses unique landscapes from the coast in Del Mar to Volcan Mountain in Julian.
The Conservancy dedicates this event to the memory of Keith Quigley, who died tra
gically in a car accident on November 3, 2016, at the age of 32. Biking was one of Keith's true passions and talents, from cruising the boardwalk to touring the coast of California to mountain biking on trails throughout San Diego County and the United States. Keith was an employee at REI for 10 years. Most of that time, he worked in the action sports department as a certified bike and ski technician.
We want to thank REI for the $10,000 grant to make this project a reality and bringing our communities together to ensure our outdoor experiences are safe and enjoyable!
When
:
Saturday, January 14th at 9:00 am
Where: directions available upon registration
| | |
| --- | --- |
| Valentine's on Volcan | February 11th |
Back by popular demand! Take in the scenic views of the Anza-Borrego Desert to the east, downtown San Diego to the south and the San Dieguito River Park to the west from the summit at Volcan Mountain. Then, we'll celebrate with a picnic and wine tasting!
Please note, this hike is 21+ only and is rated moderate-strenuous.
When
:
Saturday, February 11th at 9:00 am
Where: Directions provided upon registration
$20 for Conservancy members; $40 for non-members
Our 2nd annual Wax & Wine at the Knorr Candle Factory is on March 26th!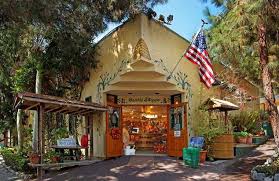 Savor gourmet fair, sip delicious wine selected by chefs, enjoy live music, learn how to make your own beeswax candle and take it home, and stroll the lovely gardens at the Knorr Candle Factory!
More details coming soon, but save the date and register today -- we expect this event will sell out!
When
:
Sunday, March 26th from 1:00 to 4:00 pm
Where: Knorr Candle Factory, Del Mar
Plant Plaques Installation at San Dieguito Lagoon
In December, a group from Teradata volunteered at the San Dieguito Lagoon. The group installed 20 plants and 10 plant plaques along the Dust Devil Nature Trail. Each plaque highlights the medicinal uses of plants.
Educational Outreach in Rancho Santa Fe
River Park Ranger JJ Paetow was invited to come speak to the third graders at Rancho Santa Fe Middle School about native plants and what the rangers do in our Park. Talking to the students about the importance of native plants in the ecosystem was a great experience. The students also enjoyed learning that being a ranger doesn't only mean stopping people from doing illegal activities, but also educating the public about the environment that is all around them and what they can do to help preserve it.
The students are currently growing plants on their campus from seeds collected within the River Park. When the plants are mature enough to be planted, the students will transplant them at a restoration site at the San Dieguito Lagoon.
A huge thanks to their teacher, Roberta Dean, for making this project happen!
In December, the Conservancy participated in a Cub Scout Safety Fair at the Village Community Presbyterian Church in Rancho Santa Fe. Conservation Manager Jess Norton was joined by our citizen science volunteer and herpetologist, Steve Bledsoe, who taught scouts from seven different dens about local snake species and how to stay safe in the outdoors. Scouts learned how to identify rattlesnakes and had the opportunity to view live (non-venomous) snakes found in the River Park.