January 2021 | vol. iv, #1
_________________________________________________________________
_________________________________________________________________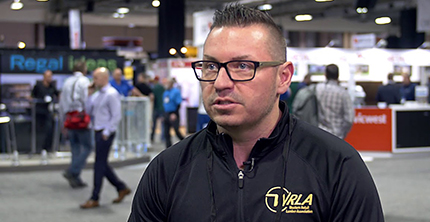 DESPERATE TIMES CALL FOR INNOVATION
Figuring out a way to sell products has been one challenge, but keeping items stocked is another. Joel Seibert, owner and client and business developer of Mountain View Building Materials, faced inventory and product shortages in a variety of product categories. According to Seibert, shortages stem from a lack of labour to create the products.
The pandemic has either halted or slowed down foot traffic in stores and showrooms, which has been a primary challenge for Mountain View Building Materials in Calgary. Although they lack in-person sales and interaction in their showroom and design centre, putting a focus on online has increased traffic and somewhat compensated for the lack of foot traffic.
"The early second quarter of 2020 was filled with so much uncertainty, we explored and planned for every scenario we could envision," said Seibert in an email. "By the time we were through with that, the unexpected retail rush of customers set our minds at ease, and the rest of the year was spent trying to keep up to customer demands."
The pandemic forced many dealers to get creative with their sales and inventory. Hopefully, 2021 will come with ease thanks to all of the innovative methods developed during these uncertain times.
_________________________________________________________________
_________________________________________________________________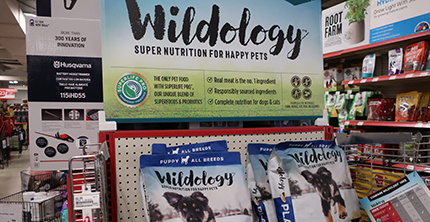 PEAVEY TO PROVIDE ACE-BRANDED PRODUCTS TO CANADIAN DEALERS
Since taking over the licence for Ace Hardware in Canada last spring, Peavey Industries has been working to bring the full force of that brand to bear for its Ace-bannered dealers.
That includes providing Ace-branded products for the stores, to round out their assortments with pricing that can help them compete with larger chains. The deal with Ace falls under the Ace International division, so Peavey has access to products coming directly out of Ace's factories in Asia.
Craftsman will remain exclusive for the Ace dealers under Peavey. "We're going to maintain that brand," says Scott Bennett, senior vice president of merchandising for Ace Canada. "We wanted to make sure we protected the dealer with any of the big national brands already in place."
But Peavey has some of its own private brands. The brands are licensed under Mid-States Distributing Company, a buying group representing 36 farm and ranch retailers, of which Peavey is the only Canadian member. Bennett says three brands are popular at Peavey: Wildology, a premium pet food line; Harvest King, which includes motor oils and additives; heavy equipment under the Black Diamond name.
_________________________________________________________________
_________________________________________________________________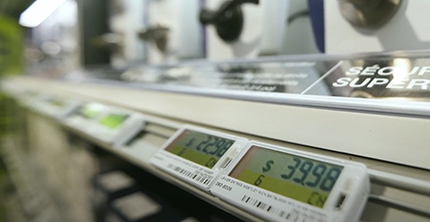 MAKING BIN TAGS EASIER FOR STAFF AND CUSTOMERS
Imagine being able to update prices on your shelves right away when a customer finds something cheaper online. With electronic bin tags, that scenario goes from science fiction to reality.

JRTech Solutions is a Montreal-based company that sells digital price tags. The electronic shelf labels, or ESLs, are in some BMR stores, as well as major Quebec retailers such as Patrick Morin and Drummond-based Laferté.
Smaller dealers are seeing the value of investing in ESL, says Diego Mazzone, president and CEO of JRTech Solutions.
It's not cheap, but Diego says the payback from this technology continues to accelerate. "The ROI we've seen typically for hardware stores is two years or maybe less. And now we're starting to see it at 1.5 to two years."
But retailers are getting more functionality out of ESL than just the quick price-change capability. For example, it offers geo-positioning. That means a customer or employee can search for the product online at the front of the store. That search generates a "smart flash" whereby the bin tag flashes to help the customer or staffer find it—and restock it.
Brand new is "Shelf Vision Technology," which uses a camera right on the shelf that identifies gaps on the shelf for stock outages and feeds the info back to a store's retail system.
________________________________________________________________
_________________________________________________________________
Video Content Provided by Trusted
Hardlines Media Partners