Welcome to our new Chatter Newsletter format! While it may look a little different, you'll find the same news and information we always provide! What's changed? The Chatter is now generated directly from articles posted throughout the week on the PTSA website, making it easier for our volunteers to send the Chatter while keeping current information available on the PTSA Website!
Take Action!
Calendar
LOOKING AHEAD
11/23-25 Elementary Conferencing Dates (no live afternoon instruction)
11/25-29 Cherry Crest Read-a-thon
11/26-27 Thanksgiving Holiday – NO SCHOOL


Spotlight on General School Assistants
Third grade teacher Mrs. Therriault shares this about the support GSAs provide her students:


On Wednesdays especially, our GSA is able to meet with students individually in order to finish up assignments, help with technology issues, and give general support. This week, she even scribed for a student on a Nearpod assignment that was mal-functioning for the student, leaving her completely stressed out and discouraged. Having the GSA spend time with her 1:1 was invaluable for this student's self-confidence!
Did you know our biggest investment as a PTSA is funding more General School Assistants to help our teachers and students? Funding comes from parents and community members, through
direct donations
,
corporate matching
, and opportunities like
Amazon Smile
and
"Give with Bing"
. Read more about GSAs on the
PTSA website!
The Read-a-thon is the first major Cherry Crest PTSA fundraiser of the school year. Students set reading goals, gather sponsors, and READ from November 25th to 29th (Thanksgiving break), and win exciting prizes!


Read more . . .
The Cherry Crest PTSA has standing rules to ensure smooth governance. For the 2020-21 school year, we have changed a few points, specifically about conducting meetings virtually and voting electronically.


Changes will be presented to and voted on during the next general meeting on Nov 10. . . .


Read more . . .
Over 250 voting delegates representing 139 PTAs (including Cherry Crest) and all 13 regions of the state came together and decided the below Top 5 Legislative Priorities for 2020-21.


Washington State PTA will advocate in favor of legislation supporting these priorities during the upcoming state legislative session in Olympia. . .


Read more . . .
Please join your fellow Cherry Crest Community members on November 17th at 7 pm for a virtual presentation of "Optimizing Online Safety: Safety for Parents in the World of COVID" presented by Savvy Parents Safe Kids. This 90-minute parenting workshop focuses on what to expect, what you can do and how to help your child navigate the online world.


Read more . . .
Please join us for a PTSA sponsored "Virtual Grade Level Family Connect" event!


Grade-specific meetings in Microsoft Teams will be hosted by a grade-level PTSA volunteer. You'll have the opportunity to meet with other families, learn how to navigate the Cherry Crest community, connect to arrange virtual playdates and more.


Click through for more details. . . .


Read more . . .
Craving a Cherry Crest sweatshirt? Looking for a mask to show your Charger spirit? The Spirit Gear store is now open!


New this year: tie-dye t-shirts, facemasks and new colors in multiple apparel types


The store will be live until November 18th to guarantee delivery before Christmas.


Please join us for our latest Cherry Crest PTSA General Membership meeting, Tuesday November 10th, via Microsoft Teams. You don't have to be a member to attend – we encourage all families and community members to participate!


This meeting will start early and be very short to just cover the updated Standing Rules and a few announcements. We are doing this to make time for our first of the year community building event, "Grade Level Family Connect". . . .


Read more . . .
Reflections is a nationally acclaimed student recognition program to encourage artistic creativity.


Students of all grades and abilities may participate and explore the arts based on the 2020-21 theme "I matter because.."


Entries are due on Monday, November 16th!


Read more . . .
See the PTSA Website for the current list of volunteer opportunities!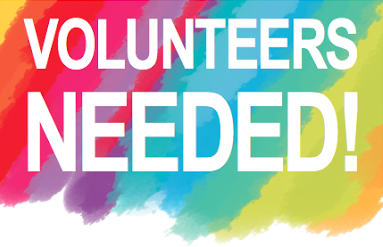 We care about our community and recognize the importance and impact of politics and the election.


We've rounded up some resources that may help when having conversations with children about the recent election. . . .


Read more . . .
With the holidays approaching, we'd like to remind you that Bellevue School District allows each student 5 pre-arranged absences (PRA) per year. You may use these one at a time, or all at once. These are excused absences that you can use for a travel day, a sport or dance competition or a longer trip.


If your child will be missing 3 or more days, we ask that you submit a pre-arranged absence form at least 2 weeks prior to your trip. If your child will only be missing one or two days, please email cherrycrestattendance@bsd405.org.


Read more . . .
In the Community Bulletins section, we pass along information submitted to the PTSA newsletter editor which may be of interest to Cherry Crest Families. No sponsorship or endorsement is made or implied by the PTSA or the Bellevue School District.
About This Newsletter
The Cherry Crest Charger Chatter is emailed to families and staff on Tuesday mornings. The deadline for submissions to the Chatter is the preceding Wednesday by 7pm. Read our
submission guidelines
Information contained in directories, Newsletters or membership lists published by Cherry Crest Elementary PTSA may not be used for purposes of solicitation either commercial, political or ideological or any other purpose not consistent with the Washington Congress of Parents and Teachers By-Laws.