IN THIS ISSUE

FUTURE OF WORK

SUMMIT
Attendees from P&G
J&J, Pepsi and SCJ
will be there!
only 12 spaces left


Women Moving Forward® in GENEVA in 2019

Grad Lunch Geneva

-----------------------------
2019Workshops
Leading Projects
July 15-19
Westlake Village, CA

Advanced Women
Moving Forward®
July 25-26
Westlake Village, CA
$3250

3 spaces left





40th Anniversary

Summit

Westlake Village, CA

$2500 ($1750 if you

register by April 28)

Women Moving
Forward®
Sept. 18-20
Westlake Village, CA
$4750

3 spaces left



Enabling Purpose
Sept. 24-26
Westlake Village, CA
$3750

4 spaces left



Advanced Men's Course
Oct. 15-17
Ojai, CA
$4950

FULL



Women Moving Forward®
Oct. 16-18
Geneva, Switzerland


Women's Leadership
Retreat®
New Edition
November 12-14
Westlake Village, CA
$4950


1 space left



Advanced Women
Moving Forward®
December 5-6
Westlake Village, CA
$3250

3 spaces left
2020
Women's Leadership Retreat®
May 19-21, 2020
FULL

To bring WMF® or Advanced WMF®
to your company contact us
Spouses and Partners of Course Graduates can attend the Courses for half price
(this offer does not include the Advanced Men's Course or WLR)
To register for any course, retreat, or conference, contact our office. We accept MasterCard, Visa & American Express
There is a $500 discount when two or more people attend the same $3,750+ workshop from the same company and location.
You must register together and attend together
All prices are subject to change. No refunds are given
svvconsult@svanvleetconsult.com

Special Women Moving Forward®
Graduate Programs


Observing WMF®

All graduates are able to observe any WMF® public workshop

Availability is based on space
cost: $250 total ($450 US in Another country)


To Observe

contact Susan to reserve space.

Reviewing WMF®



A

ny graduate can attend a WMF® public workshop and be a full participant in the workshop


You will need to fully participate and be present for the entire workshop.

cost: 50% of the workshop cost
(currently $1875 in the US)

Reviewer spaces are based on availability.

Contact us for more information.



2019 Women's Leadership Retreat

®

April 30- May 2, 2019

Ojai, California

$4950

April 29 Make-up day




Advanced Men's




Course©




Oct. 23-25
Ojai, CA.

For those of you who want to bring this very special workshop to the men in your company contact us to schedule one.

This is the Men's version of WMF®

Men all over the world have taken this workshop and have been surprised by the results.

The cost:

$40,000 for up to 14 men

We strongly recommend
this workshop be done in locations and
companies where WMF® has been held.

If you only continue to train women but do not also re-train men you just make women more frustrated.





People from P&G, SCJ, Pepsi and J&J are attending.
ONLY 12 SPACES LEFT




Future of Work Summit August 16

This conference is for:
1. People who want to explore what work will
be like in the future; Post #METOO and during
an increase in Mental Illness at work.
2. Managers & Directors who want to learn about
Giftedness and how to accommodate it in
yourself and those you manage.
3. Managers & Directors who are 3-10 years out
from leaving your job and want to explore
what's next.
4. Anyone who is new to SVVCI® work and
wants to see what it is all about.

It will be a VERY full day of work and exploration for all who attend.


ONLY 12 SPACES ARE LEFT
REGISTER BY CLICKING HERE
The Four Seasons Hotel and Spa
Westlake Village, CA. 91361
Early Registration Discount: Only $1,750
Group Discount: $2000 (3 or more on one credit card):
ONLY 12 spaces left
Folks from P&G, SCJ, Pepsi and J&J are
already attending!
Susan leading the first Women Moving Forward®
November Women's Leadership Retreat®

November 6-8, 2019
Four Seasons Hotel & Spa
Westlake Village, CA. $4950
Only 1 space left!
To register Contact Susan ASAP to have a conversation!
Grand Hotel Kempinski, Geneva
OCTOBER 16-18, 2019 $6750 US

ONLY 2 SPACES LEFT


REGISTER 2 OR MORE FROM ONE COMPANY &
RECEIVE A $500 pp discount
Order your copies of the Women Moving Forward® books here:
Click here for Amazon
Click here for Amazon UK




PURCHASE 2 BOOKS GET $500 discount on our Women Moving Forward® Workshops!!!!
Also Available at Barnes & Noble
BUY 2 BOOKS AND GET $500 DISCOUNT ON ANY

WOMEN MOVING FORWARD WORKSHOP®

simply show us your sales receipt to receive discount!!


Malala and Her Dad, Ziauddin

All spaces are available on a first come first serve basis! Don't wait to register These workshops will fill up many months out!

Click on link below and register or e-mail or call!

ARE YOU A FEMINIST?


A week or so ago John, Val Hodgson and I were at the Premiere of a new movie in Los Angeles. These are
some of the benefits of our move to La La Land!

The movie's name is MAIDEN and it is about
the first all female yacht team to do the Whitbread around the world race. It was a documentary. A 23 year old Tracy Edwards put the team together.

They were told they would never make it through the first leg of the race, let alone win. They finished and
won the most difficult leg. They also save one other
Yachts sailor who had fallen overboard.

In one scene Tracy is asked, in a press conference, if she is a Feminist. She answers;
"No" and then some "word salad" about supporting all people to be the best they can be. YUK, YUK
YUK and triple UGH!

When I hear strong women like Tracy say that
I want to scream! Being a Feminist does not mean you don't support all people to be their best. It means you support Equality, Pay Parity and Inclusion for Women.

Then today I saw an article Malala's dad wrote in
about his becoming a feminist as he supported
his daughter. It was a beautiful article written
by a loving supportive father. It's from Time
Magazine.

It left me pondering the question;
If Malala's father could easily say he is a Feminist why do women, like Tracy, turn their back on the label?

I could ponder this for ever but you all know I won't spend much more time diagnosing this.
What I will say is you all better start embracing
your Feminism and just get on with it!

By the way, by the end of the film, Tracy Edwards acknowledges she is a Feminist and actually delights in the label. I hope we women can all get to that state!
Susan
MY REQUEST OF YOU.....


We are putting together a short film of the work
we have done all over the world. We would love
to include you.


You can contribute a 2 minute Mobile phone video
describing what you got out of our programs we
would be grateful.


After you finish please E-mail it to us by July 20.


If you participate, we will make sure you get a link to the Video.


Thanks,


Susan



Forward
®
or Advanced Women Moving Forward® To Your Area
To have us schedule a Women Moving Forward®

Public Workshop or an Advanced Women Moving Forward®
in your area you will need to register 10+ women
Prices differ by country and US state.

We will then fill the rest of the spaces with women from
other companies and areas unless you purchase all 12
spaces for your company.

For more information contact Susan
Women Moving Forward®
For Your Company or
Organization
To hav
e a Women Moving Forward®
workshop that
is just for your Organization the fee is $45,000+ USD
any where in the world for up to 12 women

For more information contact us at
svvconsult@svanvleetconsult.com
Women Moving
Forward® Website!!!

www.womenmovingforward.com
Visit it for all the updates & news about
Women Moving Forward® and
the Women's Leadership Retreat©. Refer your friends to it.
When you google us we are in the first 5 listed as:
Original Women Moving Forward®.
All of the back issues of the WMF Newsletters are also there.
Twitter
Follow Susan on Twitter
Google Twitter.com and make a request to follow
Susan Van Vleet
on twitter
Linked In
Become a business link to us on Linked In
Request a "link" to Susan Van Vleet
Facebook
Become a friend on Facebook
Request becoming a "Friend" to Susan
Graduate Lunches & Dinners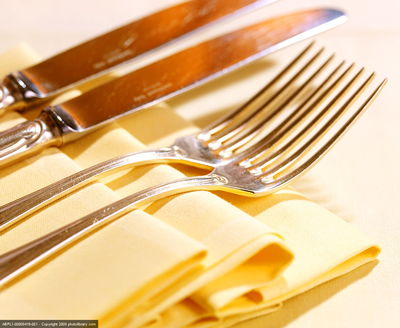 Any Graduate of Women Moving Forward from
any
company can attend.

MONDAY OCTOBER 14
12:30
Grand Hotel Kempinski
Geneva, Switzerland

About Susan Van Vleet
Consultants, Inc.
Susan Van Vleet Consultants, Inc.®
An International Consulting Company
31416 Agoura Rd. Suite 255
Westlake Village, CA 91361
phone: 303.660.5206
E-mail:
svvconsult@svanvleetconsult.com