2017 Workshops
Advanced WomenMoving Forward®
July 13-14
Westlake Village, CA
$2750
2 spaces left

Advanced Women
Moving Forward®
Sept. 12-13
Westlake Village,
CA
$2750
3 spaces left

WOMEN MOVING FORWARD®
October 17-19
Westlake Village, CA
$3750
5 spaces left

WOMEN MOVING FORWARD®
December 5-7
Westlake Village, CA
$3750
5 spaces left


To bring WMF® or Advanced WMF®
to your town or company contact us
303-660-5206
svvconsult@svanvleet
consult.com




All prices are in US Dollars
Advanced WMF®
July 13-14
Westlake Village, CA
$2750


2 spaces left



Advanced WMF®
Sept. 12-13
Westlake Village, CA
$2750


3 spaces left



Women Moving Forward®
Oct. 17-19
Westlake Village, CA
$3750
5 spaces left



Women Moving Forward®
Dec. 5-7
Westlake Village, CA
2018

Couples Course©
January 26-28
Marriott Waikoloa
Beach Resort
Hawaii, Hawaii
$2750 per couple


3 couple spaces left



Women's Leadership
Retreat®
May 1-3
Ojai, California
$4950


1 space left
Spouses and Partners of Course Graduates can attend the Courses for half price
(this offer does not include the Advanced Men's Course or WLR)
To register for any course, retreat, or conference, contact our office. We accept MasterCard, Visa & American Express
There is a $500 discount when two or more people attend the same $3,750+ workshop from the same company and location.
You must register together and attend together
All prices are subject to change. No refunds are given
svvconsult@svanvleetconsult.com

Special Women Moving Forward®
Graduate Programs


Observing WMF®

All graduates are able to observe any WMF® public workshop

Availability is based on space
cost: $250 total ($450 US in Another country)


To Observe

contact Susan to reserve space.

Reviewing WMF®



A

ny graduate can attend a WMF® public workshop and be a full participant in the workshop


You will need to fully participate and be present for the entire workshop.

cost: 50% of the workshop cost
(currently $1875 in the US)

Reviewer spaces are based on availability.

Contact us for more information.



2018 Women's Leadership Retreat

®

May 1-3, 2018

Ojai, California

$4950

April 30 Make-up day

Must have attended WMF® & Advanced WMF®
Only 1 space left

Men Relationships and Work©

For those of you who want to bring this very special workshop to the men in your company contact us to schedule one.

This is the Men's version of WMF®

Men all over the world have taken this workshop and have been surprised by the results.

The cost:

$35,000 for up to 14 men

We strongly recommend
this workshop be done in locations and
companies where WMF® has been held.

If you only continue to train women but do not also re-train men you just make women more frustrated.




Welcome to our combination Fourth of July and John's Birthday Sale!
From now till July 5th we will be offering 2 slots for the price of one
into the following workshops on a limited basis.
Enabling Purpose through Relationships©
Managing Corporate Change©
Women Moving Forward©
Advanced Women Moving Forward®
Leading Projects through Relationship, Commitment and Purpose©
We can hold Credit Cards to to Charge until July 1, if needed.
Check left hand column for dates!
Let's Welcome A Great New Group of Grads from June WLR®
May & June Graduate Feedback




Wonderful article on letting others problems stay theirs. People love to pull you into their drama because they need to feed the drama with renewed energy. They are adept at cajoling others into owning their problems, to get new energy feed to their drama.

I see coaches make this huge mistake. They try to solve others problems as a coach. The truth is that a good coach knows to ask the questions to allow their client to identify their own solutions to problems.

Love your example of the billing as well. So many people in companies just don't want to do the work needed when they have IT systems that reduce the companies flexibility. Rather than identify the need to modify the system, they pass the issue onto the customers. Insane. There seems to be a laziness with people or a frustration they have with trying work with systems that are not effective. I just think the real issue starts with people not knowing how to solve problems, because their parents solved their problems for them as you wrote.

Love how you tied it all together, starting with owning your own problems and not others, then moving to the ways that people in companies pass on their problems to you and others. The completing the circle by mentioning why people can't solve their problems. Maybe their were never taught.

Interesting that problem solving is a skill and can be learned. People won't try to develop that skill unless others push back and say "Hey we are not going to work on your problem; it belongs to you.".

Even my daughter, who is 30 years old, is seeing so many young adults out of school these days, not having problem solving skills. The real issues is that they can't even define problems. Our education system is failing us big time and parents need to step up and make sure their kids are competent when they leave the house. That is why we are given such a small precious time with them, to help them make it on their own.

A Graduate

Hi Susan,

I'm not sure if you're still taking feedback on the kids issue, but here's mine.

I am so grateful that I was able to choose not to have children. By age 10, I knew that I did not want to have children based on my home life. By about age 15, I saw two of my older sisters divorced and living in poverty in their 20's. Even the sister that waited until she was 40 couldn't escape divorce and financial hardship. I just read the book "Hillbilly Elegy" by J.D. Vance which is just a slightly louder version of my working class family of Germanic descent in Wisconsin. I am grateful that I did not pass on the cycle of abuse, abandonment and addiction that has caused so much pain in my family.

To choose if and when is such a precious freedom for a woman!
Thanks,
A Graduate
NOT JUST A PROFESSIONAL BASKETBALL PLAYER




China produced a great Basketball player that I had the honor to see play.
He came to Denver with his team, Houston Rockets and John took my picture standing in front of him. Given he is 7 feet 6 inches tall and I am not you can
imagine what that looked like!

We have a bobble head doll of him I got on a trip through Houston.

Adam and John and I had just gotten back from our work trip to China that summer.
We did 2 Couple's Workshop's in Guangzhou for P&G. It was a singular
experience for all of us. For the first time China had gotten into the world cup
for Soccer (Football) so we changed our schedule so that our participants
could watch their team represent them.

However as exciting as that was the talk among the participants was about Yao and who we thought would win the Basketball Championship that year.
As we traveled by train from Hong Kong to Guangzhou we saw much of that part of China.

There were B'ball hoops in every little village we saw along the way! B'ball was
a hit and Yao was the main star. We learned of the Chinese Basketball Association
(CBA). And the Shanghai Sharks team he had played for.

We knew Houston had hired Patrick Ewing to be his coach. In 8 seasons with
the Houston Rockets Yao ranks 6 among Rockets Players in total points and
total rebounds and second in total blocks. He is in the Basketball Hall of Fame.

But with all of those achievements Yao, the man, interests me more.
in 2008 there was a very bad earthquake in Sichuan. Many children and adults
were killed. Schools collapsed. He quietly donated 2 million of his own money to relief work and created a foundation to rebuild the schools.

Something about him doing that with no fanfare caught my attention.
I am aware that many pro athletes have foundations that do good work. Most
make sure we all know about it as well. Yao did his very quietly with great
honor and commitment. He never has been a flashy guy!

He has done much more;

He raised $300,000 to stop the spread of SARS and held a charity event that
raised almost 1 million dollars to help underprivileged children in China.

He is a Global Ambassador for Special Olympics and is a member of it's
International Board of Directors.

He has championed the plight of the Northern White Rhinoceros and serves
as an ambassador for elephant conservation.

He bought the financially ailing Shanghai Sharks and is the 6th President of
the Chinese Basketball Association.

In the midst of all the political craziness in the US and the outcome of the first
Bill Cosby rape trial here I wanted to take a break and appreciate a man in another country who, without a lot of Publicity in the US, has done so much for
people and endangered species in the world.

This is a special man and I thought we should know and celebrate his
accomplishments!

Thanks Yao for giving me and others this peaceful interlude!

Susan


2017 Couple's Course


2018 Couples Course January 26-28, 2018
Big Island Hawaii

It was a great 3 day session with a great group of people!
If you want to register for 2018 let us know.

$2750 for the couple. One of the couple must have attended a SVVCI® workshop.
Only 5 couple spaces left for 2018
CHANGING YOUR E-MAIL ADDRESS?????

If you are changing your e-mail address let us know so we can
stay in touch with you! Contact Us To Change Address



HOLDING A
WOMEN MOVING FORWARD®

If you have 8 women "ready to register" for a particular date we will schedule
a Women Moving Forward® or Advanced Women Moving Forward®
in your area.

In the US the cost per woman for Women Moving Forward® is $3750. Outside of the US call us for pp cost.

Cost for Advanced in the US is $2750 pp contact us for cost outside of
US

Contact Susan ASAP to schedule if you plan one of these in 2017!




Order your copies of the Women Moving Forward®
books here:


Click here for Amazon
Click here for Amazon UK




PURCHASE 2 BOOKS GET $500 discount on our Women Moving Forward® Workshops!!!!
WOMEN MOVING FORWARD®

12 YEARS OF THE WOMEN'S LEADERSHIP RETREAT® CONCEPTS


For nearly forty years, Susan Bash Van Vleet has been conducting groundbreaking workshops that have helped thousands of women worldwide move forward both professionally and personally. In her latest guidebook, Van Vleet presents twenty-seven innovative concepts that will help women live with intention and create a happy existence.
Van Vleet, founder and president of a consulting firm that specializes in the areas of change management, diversity, communication, team building, project management, and leadership, offers concepts and a series of exercises that lead women through a step-by-step process to finding purpose in life, creating and intending to make positive changes, learning self-love, and shunning negative thought processes. Included are worksheets that help women identify past emotions in order to transform current relationships, the signs of addiction and co-dependency, and the differences between certain types of behaviors.
Women Moving Forward® shares theories and thought-provoking assignments that guide women to identify a purpose and build a better, more fulfilling life.
WOMEN MOVING FORWARD®
Over The Years
For nearly forty years, Susan Bash Van Vleet has been conducting groundbreaking workshops that have helped thousands of women worldwide deal with personal blockages to moving forward in their personal and professional lives. Now in a compilation of articles gathered from her popular Women Moving Forward® newsletter sent to workshop graduates over the last twenty years, Van Vleet shares valuable knowledge, personal stories, objective opinions, and up-to-date research that will appeal to women from all walks of life.
Van Vleet, founder and president of a consulting firm that specializes in the areas of change management, diversity, communication, team building, project management, and leadership, offers a plethora of information on a wide variety of topics that include violence against women, motherhood, health care, workplace issues, mental health, and aging. Included is feedback from workshop graduates who provide diverse perspectives on her teachings and newsletter topics.
Women Moving Forward® shares a collection of articles gathered from years of newsletters that continue to this day to provide time-tested advice, guidance, and empowerment to women around the world.
Order Now on Amazon by clicking below:

You can order in Paperback or iBook versions!
Also Available at Barnes & Noble
BUY 2 BOOKS AND GET $500 DISCOUNT ON ANY
WOMEN MOVING FORWARD WORKSHOP®

simply show us your sales receipt to receive discount!!

2017 Course Schedule

*July 13-14 Westlake Village, CA
*September 12-13 Westlake Village, CA

Women Moving Forward® $3750

*October17-19 Westlake Village, CA
*December 5-7 Westlake Village, CA
If you want us to come to your town or company and hold a WMF® or Advanced WMF® contact us for information
.

Val Hodgson & Chris Quirk 2017 WLR®




May 1-3, 2018 Women's Leadership Retreat® ONLY 1 SPACE



Join Us In Paradise In 2018! January 26-28.

Big Island Hawaii
3 Couple spaces left!

Prerequisite: One of the couple has to have attended another SVVCI® workshop and you need to be in a committed relationship for 5 or more years.



To get one of the last space in 2018 call us at our office; 303-660-5206 or Send us an E-mail;

svvconsult@svanvleetconsult.com

We look forward to seeing you on The Big Island in 2016!
To register for any of our workshops go on line to svanvleetconsult.com, call our office at 303-660-5206 or E-mail us!

All spaces are available on a first come first serve basis! Don't wait
to register These workshops will fill up many months out!

Click on link below and register or e-mail or call!
Thousand Oaks and Westlake Village

Our office:

31416 Agoura Rd. Suite 255

Westlake Village, CA. 91361

THE WOMEN'S LEADERSHIP RETREAT® 2018
IF YOU PLAN TO REGISTER LET US KNOW NOW

IF YOU PLAN TO REFER SOMEONE LET US KNOW!


C
ontinuing your Women Moving Forward® experience
The March Advanced Women Moving Forward® Group in Westlake Village, CA.


If you have ever thought, "I wish I could hear Susan's voice again" or "I want to re-visit what I learned in WMF® now that my life has changed" then


Advanced Women Moving Forward®
REVIEWING or
OBSERVING could be an option for you!


Because women's lives occur in stages: singledom, marriage, kids, etc. we always had the option for women to return to the workshop when they entered a new stage.


Here are the 3 options graduates can use to attend WMF® again:
Attending Advanced Women Moving Forward®


The 2 day workshop will have you focus on:
Your purpose in life and how to live a more purposeful life.
Completing your old Declarations of Self
Creating new Declarations of Self
Declarations of Self Exercise


Reviewing

In this option you are actually a full participant. You do a pre-call and pre-work and participate as a full participant!


You will need to be present for all 3 days and do all the workshop exercises.


The cost is 50% of the total cost of the workshop. So here in the US reviewing currently costs $1875



Observing

In this option you sit at the Observer Table and do the exercises from that vantage point. You can "observe" where you are now and where you need to be next. You participate only silently from the back of the room.


Observing affords you the flexibility to come and go as you please (except during the completion exercise).


You do not participate fully and only speak to the room if asked to by Susan


The cost to Observe is $250 in the US and $450 in other countries.


In every workshop we do we have limited spaces for Reviewers and for Observers.


If you think you will want to Observe or Review please let us know so we can reserve your space.


Next Opportunities to Observe or Review are next week in Cincinnati and in October in Geneva. I look forward to the possibility of seeing some of you soon!

Watch for new schedule of Advanced WMF® in 2016!


Women's Leadership Retreat 2018
At the 2017 WLR® there was considerable discussion of the use of Power and the feeling of Powerlessness.
For example; Just because Power has been used badly on you does not mean power is inherently bad.
It also does not follow that since the use of power on you wan done badly that when you use power
you are bad!!
Only one space is available in 2018. If you want to attend please let Susan know ASAP.
Don't get shut out!
The 2017 WLR® group
The Bacara Resort was the beautiful site for 2016
THE LADIES WHO LUNCH
A Graduate Lunches & Dinners are Scheduled for:
Linda, Chris & Sharon Dinner NJ



Graduate lunch August 2 in Princeton, NJ
Join us at the next Graduate Lunch in Cincinnati
Dec. 9
Graduate Lunch in Cincinnati September 16
Kaye Weiner, Carol Stacey, Susan, Ann Brack & Jeryl Proudfit


SOME WORKSHOPS ONLY HAVE A FEW SPACES LEFT!
If you plan to refer someone or attend yourself let
us know ASAP!!!!
ADVANCED WOMEN MOVING FORWARD®


July 13-14, 2017 Westlake Village, CA
September 12-13, 2017 Westlake Village, CA

Ana & Gill Day 2 Advanced WMF® Westlake Village, CA.
Here are some quotes from the evaluations of the last
Advanced Women Moving Forward® Workshop:

"I understand the boundaries that go along with my role,
I will be able to make more efficient decisions"

"I have a greater sense of clarity over my life....this has given
me the opportunity to start with a clean slate. I am more in touch with myself..."

"I am more purposeful and can lead from a higher level....
I am more 'in the moment' because the distractions are being
removed"

"...(I'm) not alone in my experience, support is so helpful...
like a renewal of WMF® to a further degree"

"I will live more on purpose at work which will make me more
effective in my role...as a leader. This will benefit my company.."

"I plan to move through breakdown as quickly as possible"

"I am more centered and more on purpose which will help me
make clearer decisions and improve productivity"

"Knowing that breakdowns are opportunities to learn
information to move back into creation vs viewing them as a
dead end"

"I will focus on 'who owns the problem' and delegate the
solution to them"

"I have let go of old declarations and am refocused on the
path forward"



Deb & Sonia pairing up AWMF® Westlake Village, CA

2018 WOMEN'S LEADERSHIP RETREAT®
The 2017 Retreat® pictures:
In 2017 we discussed Powerlessness and it's ramifications for the women in the

The Retreat®

The Retreat© is a safe place for women
to be so they can feel the support of other women and personally
and professionally grow from that experience.

No matter how successful you are there is always
more to develop and grow.



To attend in 2018 you must be a graduate of Women Moving Forward®
for at least a year and you must also attend Advanced Women Moving Forward®

Advanced Women Moving Forward® is scheduled for:

July 13-14 & Sept. 12&13 Thousand Oaks, CA

You will also need to attend the make-up day. You will have 31+
concepts to master and 90+ pages of pre-work.

We will bundle the price of the workshops together so you can meet the prerequisites with a discount.



2018 only has 1 space left.

Fee for new participants or participants who missed a year; $4950 US
Returning participants; $4150 US

I look forward to speaking with you about this
incredible program!

Susan



ADVANCED WOMEN MOVING FORWARD®






For those of you who want to attend The Women's
Leadership Retreat® for the first time in 2016 there is
now a prerequisite; Advanced Women Moving Forward®

We use to be able to do a make-up day for The Retreat®
to cover all of the previous year's concepts.

This is not possible any longer. With 60+ pages of
concepts to learn before the first day of The Retreat®
we must have another way to get potential attendees
up to the current year's concepts.

The 2 day format will cover:

1. The participant will start to identify or identify
their purpose in life.

2. The participant will know the properties of purpose

3. The participant will know how this supports their
work and how to maximize their work contribution
using their purpose

4. The participant will know and know how to use
intention to attain higher levels of productivity.

5. The participant will be able to bring in to being
bigger results using their knowledge of Creation,
Intention and Purpose.

Who Should Attend This Workshop?

1. Any woman who is a graduate of
Women Moving Forward® and who wants to
improve her productivity and lead a more purposeful life.

2. Any woman who plans to attend the Women's
Leadership Retreat® and has not attended before.

3. Any graduate of Women Moving Forward® who
wants to continue the process they start

Cost: $2750 ($4750 in Geneva)


To register: E-mail us at

svvconsult@svanvleetconsult.com

or register via our website:

www.svanvleetconsult.com
___________________________________
Graduate Programs:
___________________________________

Observing is a WMF® graduate program that includes
attending the workshop and looking at how far
you have come since taking the workshop. It also helps
you to keep the learnings you got as impactful as they were
The side benefit of Observing is supporting the women
attending by modeling what it is to complete the workshop.

If you would like to Observe any of the community based
workshops in 2011 all you need to do is contact us to make
a reservation and pay the $250 fee. Seats in each
workshop are limited and are given on a first come
Four Graduates in Europe Observed the Frankfurt workshop
last year.
You do not have to be at all three days of the workshop.
You can be at one day or several or you can come for an afternoon.
The schedule is up to you when you Observe.

Some Graduates bring their workshop buddies with them
to Observe and some bring their old notebooks!


2018 Women's Leadership Retreat®
May 1-3, 2018
Only 1 space left!!
If you have never attended before you will need to attend
the Advanced Women Moving Forward®
as a prerequisite.
Cost: $4950 US
$4175 US for returning attendees
Forward
®
or Advanced Women Moving Forward® To Your Area
To have us schedule a Women Moving Forward®

Public Workshop or an Advanced Women Moving Forward®
in your area you will need to register 10+ women
Prices differ by country and US state.

We will then fill the rest of the spaces with women from
other companies and areas unless you purchase all 12
spaces for your company.

For more information contact Susan
Women Moving Forward®
For Your Company or
Organization
To hav
e a Women Moving Forward®
workshop that
is just for your Organization the fee is $45,000+ USD
any where in the world for up to 12 women!

For more information contact us at
svvconsult@svanvleetconsult.com
Women Moving
Forward® Website!!!

www.womenmovingforward.com
Visit it for all the updates & news about
Women Moving Forward® and
the Women's Leadership Retreat©. Refer your friends to it.
When you google us we are in the first 5 listed as:
Original Women Moving Forward®.
All of the back issues of the WMF Newsletters are also there.
Twitter
Follow Susan on Twitter
Google Twitter.com and make a request to follow
Susan Van Vleet
on twitter
Linked In
Become a business link to us on Linked In
Request a "link" to Susan Van Vleet
Facebook
Become a friend on Facebook
Request becoming a "Friend" to Susan
Graduate Lunches & Opportunities for Graduates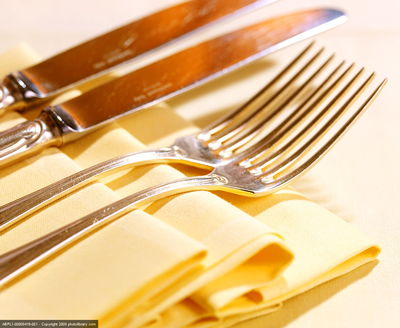 Any Graduate of Women Moving Forward from
any
company can attend. There is no cost to the
graduate.

Watch for new Schedule

Observing Women Moving Forward
®
Observe any US Community Based
Women Moving Forward®
for $250 in US $450 elsewhere




Space is limited so reserve your chair to observe NOW!!
About Susan Van Vleet
Consultants, Inc.
Susan Van Vleet Consultants, Inc.®
An International Consulting Company
31416 Agoura Rd. Suite 255
Westlake Village, CA 91361
phone: 303.660.5206
E-mail:
svvconsult@svanvleetconsult.com