G E N E R A L
市 場 概 括
Technology's Impact on the Future of Commercial Real Estate
The retail industry has been experiencing disruption due to technological innovations that have pushed a growing number of consumers to mobile purchases and e-commerce transactions.
Three Reasons Commercial Real Estate Brokers Should Embrace, Not Fear Technology
Technology is offering efficiency, knowledge and timely information. Through the adoption of technology, brokers can be trusted advisors at the table, rather than
transactional
agents.
2018 Not As Strong for Commercial Real Estate Investments As 2017, Industry Group Predicts
工業集團預測
2018
年商業房地產投資不如
2017
年
2018 won't be as strong of year for commercial and multifamily real estate investments as 2017, the Mortgage Bankers Association predicted in an annual report released today.
Six Common Expensive Mistakes Commercial Real Estate Sellers Make
Our brokerage exclusively sells commercial properties, which means I've witnessed practically every seller mistake in the book.
2018 U.S. Market Outlook
CBRE's 2018 U.S. Market Outlook forecasts market performance in the year ahead for all major commercial real estate sectors.
U.S. Commercial Real Estate: Q1 Review
After a strong momentum-led start to the year, the defining characteristics of the first quarter of 2018 were increased volatility in equity markets, rising interest rates, and a steady weakening of the US Dollar.
R E T A I L
購 物 商 場
Economy Watch: Retail Sales Up Robustly in May
U.S. sales saw a slight increase in May, with most categories gaining ground. However, furniture stores, sporting goods, hobby, music and bookstores suffered significant sales decreases.
Retail Leads DTLA Growth in 2018
The retail market rebounded in the first months of the year with the vacancy rate down 2.3% and retail rates up 6%.
F I N A N C I N G
貸 款 與 資 金

Consumer Money Rates (Mortgage Rate, Prime Rate, etc.)
Fit Body Boot Camp
CAMPHOR TREE PLAZA
Anaheim
Boba Ave 8090
VALLEY PLAZA
San Gabriel
Nail & Beauty Salon
VALLEY VIEW PLAZA
Anaheim
803~ 7,106 SF
Strip Center
Right next to Rowland Ranch Plaza, a popular local living center
Anchor: ACI Institute
1,082~ 3,222 SF

Neighborhood Center

Move-in Condition available

Anchor: Circle K, What A Lot A Pizza
3,382 ~ 11,618 SF

Mixed-Use Center

Anchor: Kang Ho-Dong Baekjeong, Tea Station, Meet Fresh, etc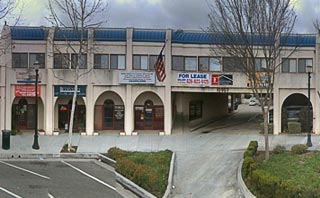 WILL CONSIDER POTENTIAL TENANTS
ACCEPTING APPLICATIONS
Neighborhood Center
1,000-4,175 SF
Anchor Tenants: BMC Pho, Cricket, Great China Buffet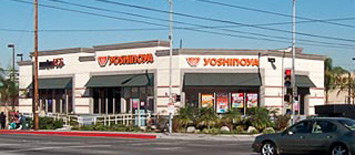 WILL CONSIDER POTENTIAL TENANTS
Street Retail
Anchor: Yoshinoya
752 ~ 1,235 SF
Medical Office Building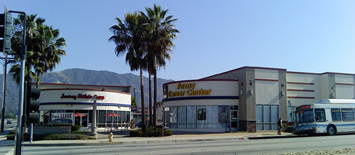 Neighborhood Center

Anchor: 7-Eleven, U.S. Gov. & U.S. Army Recruitment Center

1 Space available, 1,200 SF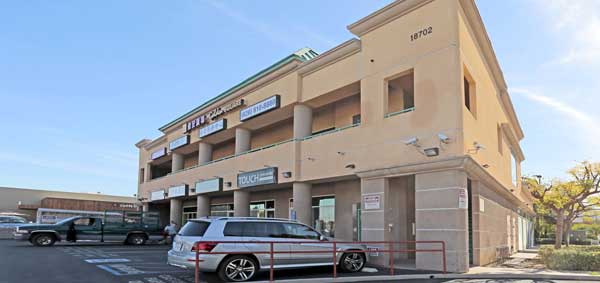 Rowland Heights, CA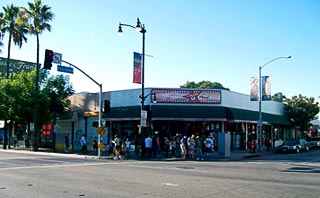 Los Angeles, CA
WILL CONSIDER POTENTIAL TENANTS
Well trafficked area

Street Retail
Montclair, CA
WILL CONSIDER POTENTIAL TENANTS
ACCEPTING APPLICATIONS
Strip Center
1,295 - 1,626 SF
680-2,520 SF
Negotiable
Street Retail/Restaurant
Anchor: Wells Fargo Bank, Snow Monster
Neighborhood Center
1,400 SF
Chino Hills, CA
WILL CONSIDER POTENTIAL TENANTS
1,380 SF
Neighborhood Center
Whittier, CA

Strip Center on Valley Blvd
1 Space, 696 SF
Rowland Heights, CA


WILL CONSIDER POTENTIAL TENANTS
Neighborhood Center
1 space, 1,086 SF
Rowland Heights, CA

918~3,000 SF
Neighborhood Center
Anchor: Ride Aid, Mobil Gas Station, Greenland Market, USPS, New Omni Bank, and Winchell's Donuts
839~ 11,448 SF
Power Center
Anchor: Seasons Seafood Restauant, JJ Bakery & Cafe, Jazz Cat, Tea Station, Half & Half
Whittier, CA
100% LEASED
WILL CONSIDER POTENTIAL TENANTS ACCEPTING APPLICATIONS
San Gabriel, CA
Street Retail

710~2,612 SF
1 Space available, 1,500 SF
Negotiable
Street Retail/Restaurant
Anchor: Little Caesar
Rowland Heights, CA
91748
Warm regards,
Investment Division
STC Management, AMO
10722 Beverly Blvd, Suite A | Whittier, CA 90601
(562)695-1513
The information transmitted is for the sole use of the intended recipient and may contain confidential and/or privileged material. If you are not the intended recipient, please note that any dissemination, disclosure, distribution, taking of any action in reliance upon, or copying of this communication is strictly prohibited. If you have received this communication in error, please notify us immediately by reply email or phone and delete or destroy all copies of the original message. Do not disclose the contents to anyone or retain any portion of this message. E-Mail can be altered, intercepted, and read by persons other than those for whom the messages are intended. Therefore, unless encrypted and signed, the integrity of this and all other electronic communications cannot be guaranteed.
Download Market Update
商業地產訊息下載
Featured
Leasing Opportunities
C
amellia Square Shopping Center
3,382 ~ 11,618 SF
Mixed-Use Center
Anchor: Kang Ho-Dong Baekjeong, Tea Station, Meet Fresh, etc


John Hsu, MBA, CPM, CCIM
Contact Us