Feel free to share this email with co-workers, friends or business associates you think would benefit from its information by clicking the "Forward this email" link at the end.
Be sure to get the full message in our emails by enabling images.
Visit us at:
Greater Elizabeth Chamber of Commerce


Business After Hours
The Greater Elizabeth Chamber of Commerce
Cordially Invites you to Business After Hours
Wednesday, July 17
5 - 7:30 PM
Renaissance Newark Airport Hotel
1000 Spring Street, Elizabeth
Bring
Friends & Business Associates!
***Don't Forget Your Business Cards***
ELEVATOR SPEECHES for Cards drawn from Basket!
FREE Admission with a Reservation
***Appetizers and Happy Hour Cash Bar***
July 19 - Union County ELC Breakfast with
Assemblywoman Linda Carter
Friday, July 19
8 - 9:30 AM
Holiday Inn, Clark
36 Valley Road, Clark
Linda Carter, affectionately known as "New Jersey's Wonder Woman" has served locally for nearly two decades, as a member of the Plainfield City Council and as a member of the Union County Board of Chosen Freeholders - earning a reputation as a bold progressive, and pragmatic trailblazer willing to take on a wide array of challenges that affect her communities.
In May 2018 Ms. Carter was appointed to serve as a member of the New Jersey General Assembly representing the 22nd Legislative District, comprised of Union, Middlesex & Somerset Counties to fill the vacancy created by the death of Assemblyman Gerald B. Green. In November 2018 Assemblywoman Linda Carter was elected at a special election to fill the unexpired term.
AN EXCLUSIVE GECC MEMBER BENEFIT
GECC MEMBERS SUBMIT YOUR INFORMATION
SERVICES, PROMOTIONS, AWARDS, RECOGNITION, PRESS RELEASES, ETC
QUESTIONS: CALL 908-355-7600
Cocktail Hour Sponsors $2500
Reception Sponsors $1500
Dinner Sponsors $1500
Cruise Sponsors $1500
Dessert Sponsors $1500
Printing Sponsors $1000
Diamond Sponsors $ 750
Platinum Sponsors $ 500
Gold Sponsors $ 250
Tickets on Sale: $150 per guest!
If you have any questions or would like to confirm your sponsorship or attendance now, please call our office at 908-355-7600.
Being a Greater Elizabeth Chamber member means you save big at Office Depot!
Start saving today when you signup through our exclusive Office Depot business account:
Click to Learn More
Click here to sign up and shop with your National Chamber Program Discount
Be sure to e-mail
Laurie Paolella
your company logo, personal message and/or favorite memory, photo, or phrase of Gordon Haas.

Messages & events from your Fellow Members
Summer or Fall EXCLUSIVE Vacation Opportunity for Chamber Members!
Join Josephine's Place for some A/C and R&R this July!
UC Summer Food Drive - July 8th - July 19th
UCEDC Seminars to help you Grow your Business
Tomorrow, Tuesday, July 9, 2019
6:00 - 8:00 PM
Getting Started with Government Contracting
UCEDC
75 Chestnut Street, Cranford, NJ 07016
Thursday, July 18, 2019
8:30 am - 1:00 pm
Liberty Hall Corporate Center
1085 Morris Avenue, Union, NJ 07083
For more info about UCEDC programs contact
Rogers Ramsey 908-527-1166
Elizabeth Public Library has something for everyone this summer
Explore Elizabeth, New Jersey
The City That Shaped Hamilton
Thursday, July 11
11am-3:30pm
Travel back in time and learn about Elizabeth, NJ and the Elizabeth residents who influenced young Alexander Hamilton.
Special tours will be offered at Boxwood Hall, Elizabeth Public Library and Siloam Hope/First Presbyterian Church.
This family friendly, day time events run from 11am-3:30pm.
All programs are free to the public.
Click below to see more events at the Air Conditioned Libraries this summer!
Thursday, July 11
10 - 11:30 AM
Port Authority Job Readiness Series:
Disadvantaged Business Enterprise
Info Session
Click For a Printable Flyer
www.anewewr.com
New Jersey is one of many states that has a medical marijuana program. So what does it treat and who can and should used it?
Learn from industry experts how medical marijuana works, how it is used, how you get it, side effects, and risks. Joining our industry expert panel, facilitated by attorney Jennifer Cabrera, will be professionals including a pharmacist with almost a decade of experience working with cannabis, counseling patients and implementing community outreach programs, and a foot and ankle reconstructive surgeon who is also an investor and consultant for a cannabis startup.
Who should enroll: All members of the public, including professionals, entrepreneurs, students and local government officials, are invited to enroll and gain clarity into this rapidly changing industry.
Course Code: AEBU 007-146
Date: Thursday, July 11, 2019
Location: Union County College
To contact us: (908) 709-7600
Monday, July 15
1 - 3 PM
Port Authority Job Readiness Series:
Job Training Options
Job Searching Methods
Employability
Click For a Printable Flyer
www.anewewr.com
Attend ZOHO's FREE Finance Seminar '19:
Join Zoho's free finance workshop to learn how you can manage everything from expense policies and analytics to approval workflows, invoicing, inventory, and more. At this educational seminar, their finance experts will discuss advanced integrations, receipt auto-scanning, email forwarding expense tools, and more. They'll also cover basics and best practices and even throw in a free breakfast and lunch.
July 16 and July 30, 2019
The Current State of Alzheimer's Disease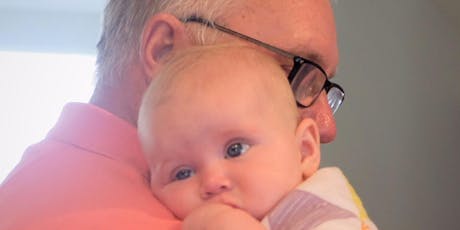 Please join Dr. Laura Rokosz and Mrs. Bonita Hill, program Director at Erhardt Gardens, for an insightful discussion on Alzheimer's disease. We will talk about current treatments and alternative strategies to increase cognitive health.
Cost: $5.00 refreshments included.
For more info call (908) 764-9062
FREE Small Business Luncheon & Forum

:
This complimentary luncheon, sponsored by Wells Fargo and the New Jersey Citizen Action Education Fund, will address the needs of small business owners in and around Union County with information on financial products, services and technical assistance available to help businesses remain stable and grow.
Special guests include the Honorable Mayor J. Christian Bollwage, City of Elizabeth, and the Honorable Senator Joseph P. Cryan, representing New Jersey's 20th Legislative District.
Topics to be discussed include Access to Capital, Technical Assistance for Small Businesses, Product Development, and Relationship Management.
The event will also provide you with an excellent opportunity to network with other guests and partners.
Click here to download a flyer for the event in English or Spanish.


Representatives from Wells Fargo and nonprofit service organizations will be at the event to provide you with information on the services they provide to small business owners in your community, such as business and investment planning, tax preparation, how to create your business portfolio and plan for growth, and micro lending opportunities. Some of the partner organizations that will be attending the event with information for small business owners include:
New Jersey Economic Development Authority (NJ EDA)

Greater Elizabeth Chamber of Commerce (GECC)

Small Business Development Center of Kean University
This event is designed for owners of small businesses in and around Elizabeth and the Union County area.
If you or another decision-maker at your business would like to attend, please
click here to register today

,

call Citizen Action at 973-643-8800, x210, or email Michelle at

michelle@njcitizenaction.org

.

Space is limited - registration is required.

Please feel free to pass on this information to interested small

business owners in and around Union County!
Informative Seminar from KUSBDC:

Please follow the link below to obtain directions to the visitor's parking lot located off Green Lane.
Make an appointment today to start
or expand your business. Call 908-737-4070
Mark your Calendar: July 27th
Passport to Health
Our next Passport to Health Event will be on Saturday, July 27 from 10 am-12:30 pm. Our focus will be Disaster Preparedness: Plan, Prepare, Recover. Our featured speaker Lovely Randle, Union County Office of Health Management will address preparing an emergency kit and making a plan, one of our city Health Inspectors will talk about keeping food safe during a power outage, and we hope to have a representative from the fire department provide us with some safety tips during an emergency.
Mark your Calendar: July 31st
Community Forum
Assembly Woman Annette Quijano to Hold 7th Annual Hunger Doesn't Take a Vacation Sandwich Drive
Volunteers and Donations Needed!!!
Assembly Woman Quijano urges everyone to save the date for every Monday in August, to donate and volunteer for the annual sandwich drive, "Hunger Doesn't Take a Vacation."
Quijano and her group of volunteers from the Elizabeth Coalition to House the Homeless once again will be making 1,000 sandwiches each day to distribute to the homeless. Volunteers and donations are still needed!
For more information or to volunteer or donate contact Deigo Mazariego at
dmazariego05@gmail.com
, or 908-409-1869.
Mark your Calendar: September 14
6th Annual Independent Authors Book Expo
On Monday, October 7, 2019
Boys & Girls Clubs of Union County will be hosting our 6th Annual Golf Outing Fundraiser event at Suburban Golf Club in Union, NJ from 10:30am-8:00pm.
Register your foursome by Tuesday, August 27th and save $200!
For more information, to purchase player packages or to be a sponsor, please
CLICK HERE!
To learn more about sponsorships or event details, please contact Joe DeMaio at (908) 687-2697 ext. 115 or
jdemaio@bgcuc.org
Community Access Unlimited is Hiring!
Whether you are new to the field of social services or a seasoned professional, Community Access Unlimited has a wide range of job opportunities for you.
BEHAVIORIST-MSW/LSW

SOCIAL SERVICE ASSISTANT DIRECTOR

CERTIFIED HOME HEALH AIDE

DIRECT SUPPORT PROFESSIONAL

LANDSCAPER

YOUTH COORDINATOR

REGISTERED NURSE (RN)

AWAKE OVERNIGHT DIRECT SUPPORT PROFESSIONAL
A reminder for your To-Do list from Tomasso Bros:
AC System Annual Tune Up
Don't forget about your AC system's annual tune-up! Annual tune-ups are vital to your equipment's efficiency & longevity - so you'll save on energy costs! Best of all, they're included in our service contract!
Contact Tomasso Bros at 908-351-0313 to learn more about our AC services and systems!
Union County College is your Recruiting Resource
Are you looking for candidates to fill open jobs?
Are you looking for talent and skills to add to your staff?

You are invited to visit our classrooms, meet our trainees, review resumes, conduct interviews.
Industry Credentialed Occupational Training Candidates are Available from these programs:
Administrative Assistant/Office Skills
Computerized Office Skills
Fundamentals of Supply Chain Management
Planning a party or get-together?
Warinanco Socials is your answer:
Minimum group size of 30 guests. Must pre-book at least 7 days in advance: (908)-298-7849 or
rbird@kempersports.com
Rebecca Bird
Events & Promotions Manager
(908)-298-7849
KemperSports
Warinanco Sports Center
ONE Park Drive
Roselle, NJ 07203
www.warinancopark.com
Feel free to share this email with co-workers, friends or business associates you think would benefit from its information by clicking the "Forward this email" link below.
If you are not the original recipient of this email and would like to be added to our list contact our office at 908-355-7600 or email
lpaolella.gecc@gmail.com
Greater Elizabeth Chamber of Commerce Media Sponsor:
Thank you to our Sustaining Members:
If you are not the original recipient of this email and would like to be added to our list contact our office at 908-355-7600 or email
lpaolella.gecc@gmail.com
Visit Our Partners
Click the Image