THE FALL AUCTION IS COMING - LOOK FOR INFORMATION BELOW!

| | |
| --- | --- |
| JULY/AUGUST, 2015 - In This Issue: | |

July 5 "Treasure Troves and Trash"
Danny Gotham preaching
The ability to remember is simultaneously our greatest blessing and our worst curse. Danny will explore the meanings--and dangers--of our memories.
July 12 "Growing in Kindness" Bill Rote preaching
We each appreciate a kind word, deed or thought. Sometimes Kindness is difficult to come by. It can be work to discipline ourselves for improvement. Come to understand some ways to grow in Kindness and hear some of its benefits.
July 19 "Listening" Barbara Chapman preaching
It has been said that truly listening is one of the greatest gifts one human being can give another. But how do we learn to listen with our hearts as well as our minds?
July 26 "Being a Good Leaver" Sue Zelt preaching
Sue's message is grounded in her experience of losing her job last December, which prompted her to reflect about how women in the U.S. economy are faring. This also made her think about how we navigate change and loss, and, in particular, how she and her family confront these challenges.
Rev. Thom will return to the pulpit on August 2. Check your email the last week in July for a special message from the minister and a listing of August's worship services. Please note that we will hold our water ceremony on Sunday, August 23. Please bring a small vial of water from or representing your summer activities or travels.

After a year's hiatus, the Goods & Services Auction will return to Community Church this fall! Mark your calendar for Saturday, October 24, 2015.
The Auction is our biggest fundraiser and our biggest fun-raiser. You can purchase fabulous parties, delicious dinners, vacation stays, outings, tickets, professional services, and much, much more. Not only can you bid on and purchase great items and events, you can also deepen your relationship with others in the church.
Here's what you can do right now to help make the Auction a success:
1) Save the date. Saturday evening, October 24.
2) Consider volunteering. It takes an army of volunteers to make the auction a success. Contact Rev. Thom to volunteer. The first auction planning meeting will be held on Sunday, August 2 after the worship service.
3) Start thinking about what you would like to offer and put it on your calendar. Here are some ideas to get you thinking:
· A theme dinner for 8 other members of the church.
· A week or weekend at a vacation home.
· Tickets to DPAC, UNC Basketball, or the Carolina Theater.
· Babysitting or pet-sitting services.
· Offer your musical or artistic talents.
· Items - jewelry, art, crafts, etc. (Save garage sale items for another time.)
4) If there are things you would like to see offered, send Thom a note. We'll try to get someone to offer it!
Look forward to more announcements about the Auction coming soon!
Rev. Thom Belote will be on
vacation and study leave from
June 29-July 28.

In case of pastoral care needs, please contact our Caring Ministry Coordinator, Ivy Brezina 415-663-8703 or caring@c3huu.org.

Rev. Thom is available during this time to respond to pastoral care crises and emergencies. Please call him on his cell phone (919-259-2009). Rev. Thom will answer emails and attend to other church business after July 28.

The Memorial Rock Task Force, which was appointed by the Board of Trustees, would like to share their thoughts on potential policies and goals for the area and some suggestions on how names of those who have their ashes distributed there could be memorialized.

If you are interested, join us at an information meeting on July 19 in the Straley room after the service.

SUNSET/FULL MOON RISE PIZZA PADDLE PUTTER.

Friday, July 31, 6:00. Meet at Tarantini's in Governor's Village. Bring your own paddle craft or hitch a quiet electric ride on a camo Redneck Yacht - scuppers freshly sluiced. RSVP here.

All Church Potluck Picnic


Please join us for an evening of fun and fellowship at New Hope Camp & Conference Center, 4805 NC 86 Chapel Hill, NC 27516.

Saturday, August 29, 2015, 5:00 - 8:00 p.m. More information and to sign up here.

Exploring Membership Classes


Are you interested in membership at The Community Church? Join Rev. Thom for a two-session class on Sundays,

August 9 and 16

. In the class we will learn about Unitarian Universalism and our congregation as well as learn about how membership works. The class will be held in the Kirby Room at 9:00AM. Please

contact Rev. Thom

to sign up. Please indicate if you will need childcare for this class.

Join us for fellowship, fun, and a campfire! October 2-4 at Falls Lake State Recreation Area. All ages welcome. More details in the September newsletter.

July 12 - September 6, a show by Ruth Ananda: "Pause In A Timeless Moment"

Ruth Ananda's semi-abstract textured acrylic paintings are created in Bird Nest Studio, which will be open to the public during the annual Orange County Artists Guild Tour this November. Her fine art degree is from the University of Virginia at Charlottesville. Ruth worked in graphic design and print production, mostly in New York City. Now, while the paint dries, she takes care of dogs and cats for Camp Ruthie LLC, her boutique pet care business. Learn more.

The Summer Art Project for K-5th grade has returned. In July (7/12, 7/19, 7/26) we will be working on a project which will be hung in the Sanctuary in October and November. Our Art teacher is Linnea Lieth who is an art student at UNC and grew up in our congregation. Our project is decorating colorful wooden violin shapes. These pieces will accompany the church musical Fiddler on the Roof which will be performed in the Sanctuary in November. We will sell the pieces in a silent auction in November to raise money to fund future summer art projects and to support Habitat and the IFC. This is a drop-in project so kids can come any of the Sundays in July and participate in the project. It is fun, no matter what day you come. But even more fun if the children can come each Sunday.

STORYTELLING FOR CHILDREN


For the Children's Ministry Program on August 30 at 10:30, we are so pleased that Donna Washington, professional storyteller and church member, will be with us to share her gift. Not to be missed!

REGISTRATION FOR FALL PROGRAMS


Online Registration is open for our Fall Program. The Fall program begins

Sunday September 13th

. Registration is due

Sunday August 23rd

.

Register on-line here .

THANKSGIVING ECO TOUR 2015


A cultural immersion eco-tour is planned for middle and high schoolers and their parents for November 21-28, Thanksgiving week. This trip will offer a life changing opportunity for all participants and will include playing sports with kids in San Ramon, visiting schools, service learning, stay in award winning eco-lodge, hiking in the rainforest, and staying with local guest house families. For more information contact Maggie Underberg.

STP - JULY 26: SCHOOL SUPPLIES PROJECT


Proceeds will be used to purchase backpacks and basic learning tools such as pens, pencils, paper, highlighters, etc...all the necessary supplies to jump start a successful school year for some worthy students, Chatham and Orange Counties. In addition to our Share-the-plate date, we will be tabling on August 2, and August 9, 2015. If you are on vacation at these times, we will gladly accept early donations. Simply contact Eleanor Armstrong at

919-942-2840

. Thank you in advance for your support!
STP - AUGUST 9: NORTH CAROLINA INTERFAITH POWER & LIGHT
NC Interfaith Power & Light's core programs promote a variety of solutions to mitigate future climate change, including energy efficiency and conservation, increased renewable energy use, and collective low­-carbon lifestyle changes, all with hope that communities of faith can build local resilience to help protect and heal society. NCIPL programs encourage congregations and clergy to be aware and able to articulate the moral dimensions of climate change and environmental justice issues from a faith perspective.
Learn More
STP - AUGUST 23:
TWO SCHOOLS IN RURAL NICARAGUA
Two schools in the mountains of Nicaragua, San Antonio de UPA and La Chocolata, were selected for us to support by the Rural School Partnership, part of the Sister Communities of San Ramón, because they are very remote and are not receiving any help from other organizations. Money we give will go to these schools, simple concrete block structures with 2 or 3 rooms, possibly a kitchen, a latrine, and no electricity. The kitchen is critical to provide at least one meal a day to the students. Funds we donate can be used for school supplies, to start a school garden, or to build an improved stove. The school supplies are critical because many children stop attending school since their parents cannot afford basic supplies. We have a chance to build a relationship with these schools through letters, drawings, photos, and pictures to show how our contribution is used.
SHARE THE PLATE DEADLINE SUNDAY, OCT 25th FOR REQUESTS JAN-JUN, 2016
The Share the Plate Steering Committee accepts nominations for non-profit causes that are consistent with the mission of The Community Church twice a year. The deadline for the next submission is Oct. 25th. E-mail applications to either Barb Chapman or stp@c3huu.org. Current nomination forms can be found on the church website. Committee members are Jill Baker, Barb Chapman, Jena Kaizen, John Leopold, Jane Provan, Bill Rote, and Susan Spalt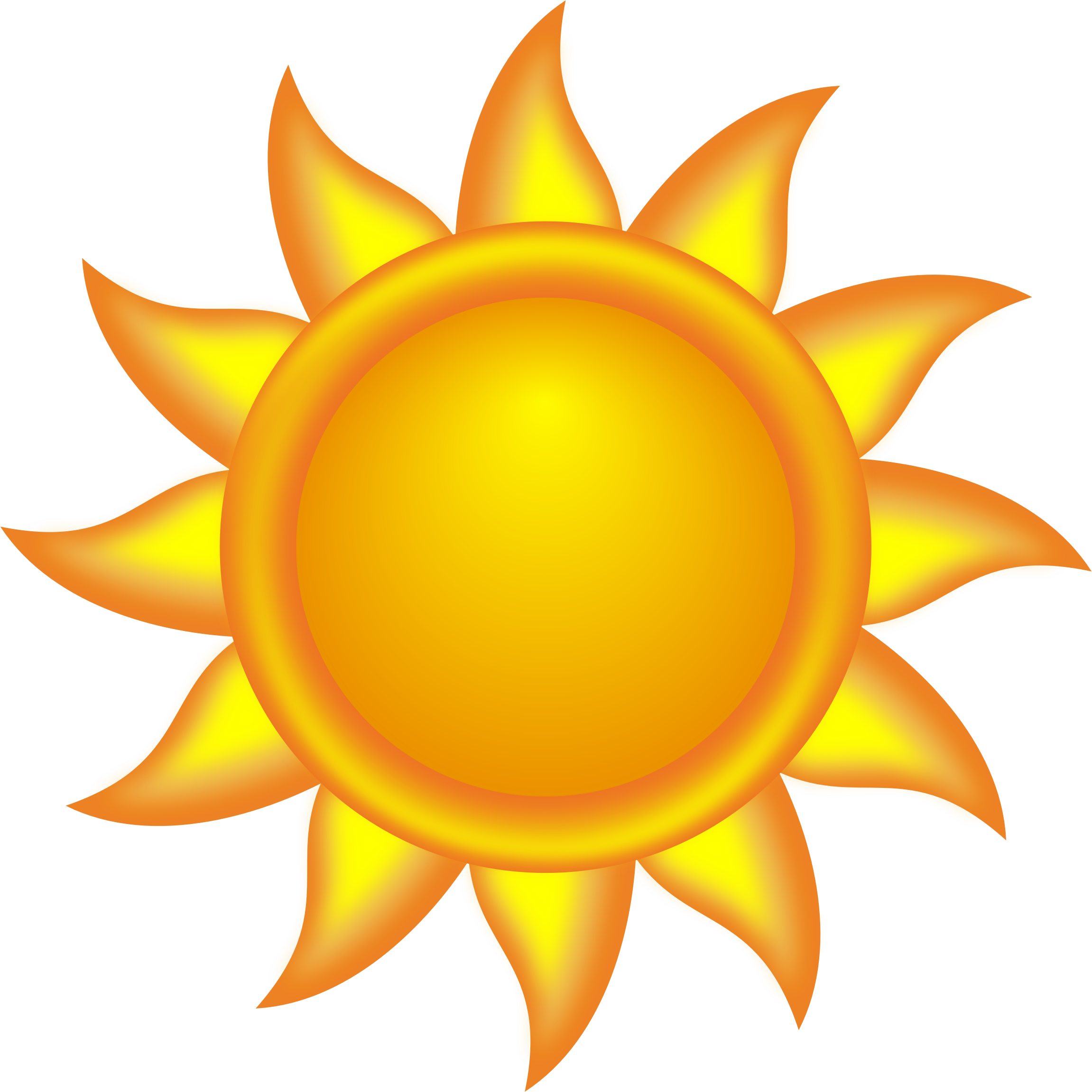 Our solar panels have so far (from the end of October 2014 to mid June 2015) produced 12500 KWH of electricity. To put this in perspective this would be enough power to light 833,000 15-Watt LED light bulbs for one hour!
COMMUNITY SERVICE MINISTRY

GOOD NEWS FROM TABLE:
In its 6/3 issue the Indy Week reported that TABLE was voted the best non profit of 2015 in Orange and Chatham counties by its readers! In a two week campaign the Weaver Street Market community donated more than $33,000 for food to fill weekly backpacks for 350 children participating in TABLE's 8 week summer program! TABLE is one of nine organizations supported by the Community Service Ministry of the church and is the only area nonprofit to focus exclusively on childhood hunger. This school year, TABLE has provided

12,335

bags of food to local kids at risk for hunger.
More about TABLE NC.
STANDING ON THE SIDE OF LOVE

July 13 Mass Moral Monday Voting Rights March: This is our Selma! We call on justice-loving people to join us in Winston-Salem on July 13 to defend our voting rights. Unitarian Universalists will be answering the call, and your Forward Together task force is collecting a list of those who want to attend in order to promote ride-sharing, charter a bus or van, or pass on information about other buses leaving from the area. Stop by the "Love" table after services or contact Marni Goldshlag. Most participants will gather at 4 p.m. for a Rally preceding the Mass Moral March at 5 p.m. on Monday July 13. Activities begin on Sunday, continuing with a Press Conference at 8 a.m. Monday, followed by a teach-in from 10-4. The UU Fellowship of Winston-Salem is organizing Welcome and Hospitality support for visiting UU's. CLICK HERE for more information or to RSVP.
More LOVE: UU's at NC Pride Fest, Saturday Sept. 26, 2015. For years, we have collaborated with other UU's in the Triangle area to muster a UU presence at the annual State-wide Pride fest. The area UU congregations share the cost and preparation for an information/activity booth at the event. For two years we've entered a float and printed an ad in the event brochure, and last year a rhythm band joined the marchers. We hope you will save the date and show up in your Love shirts to march in the parade or cheer from the sidelines. We also need volunteers to communicate during the summer with counterparts from the other UU churches, so that we'll have a well organized action plan for the booth and the float construction. Volunteers willing to help with Sunday Tabling will also be needed. To help, please contact Ruth Gibson.
ECO'S ENVIRONMENTAL CORNER

First Sunday Recyclables:
July 5: Batteries (AAA - D, button, rechargeable), corks (natural and synthetic), plastic pencils, pens, and markers.
August 2: All of the above, plus children's books.
Check out the new ECO website! The website has been redesigned to make it more user friendly. You will find lots of useful information on, among other topics, local environmental events, climate change, recycling, and ECO resources, including a unit to measure electrical consumption and movies you can borrow. There is also a link that shows the electricity being generated by our solar panels on a daily basis.
Bird Friendly Habitat Certification: ECO hopes to make part of the Church grounds eligible for certification by the New Hope Audubon Society. Find out how to make your yard more welcoming to birds and other wildlife, or even get certified, at: New Hope Audubon's website.
SIGN UP FOR FALL COVENANT GROUPS

Covenant Groups are a great way to get to know people at church and deepen spiritually.
Covenant Groups provide each group member an opportunity to develop connections within the church, as well as to explore some of the major issues of life. A typical meeting combines centering readings, personal check-ins and individual sharing focused on a particular theme. Members agree on how they will relate to each other-- a covenant. What unites the members is a desire for connection with others and a deeper spiritual connection in their lives. Our groups have 7 to 10 members with a trained facilitator. Traditional covenant groups meet monthly at a regular time for 1.5 to 2 hours. Here is more information about covenant groups and on-line sign up.
SPIRITUAL EXPLORATIONS (SEA)

It's not too early to start planning for the fall! Mark your calendars for September 10 when we'll have a kick-off dinner and a talk by Rev. Thom Belote before our Thursday evening courses launch anew. Rev. Thom will offer a 4-week discussion of the book "White Like Me" (Sept. 17, 24, Oct. 1, and 8). This book explores how racial inequity and white privilege are real threats to personal and collective well-being. We plan on offering a course on understanding Islam, the discussion course "The Nature of God", a course on Eating Mindfully, and the course "Seeing Systems: Peace, Justice, and Sustainability." SEA also will offer Wellspring throughout the church year on Wednesday evenings. Finally, we hope to offer a Saturday church-wide retreat on Sept. 19. For more details, please stop by our table following the service. Course sign-ups begin in August. We hope to see you at SEA!

We will continue to meet over the summer, on the third Saturday of each month at 10:30 in the Kirby Room.
On July 18, Lila Berry will lead our discussion of The New Jim Crow: Mass Incarceration in the Age of Colorblindness. The UUA's common read in 2013, this powerful book is an eye-opening expose of institutional racism in America. If social justice is important to you, and you have not yet read The New Jim Crow, please join us.

On Aug 15, our book is the best-selling Being Mortal: Medicine and What Matters at the End of Life. Gawande's book provides necessary context for thinking about the end-of-life choices in your Advanced Directives. Sally Freeman will lead our discussion.
Contact Carolyn Holt with any questions.
Our ministry provides visits and emotional support to members who are hospitalized or homebound, lends out Caring Quilts to members to provide comfort and symbolize the support of our community, and assists members in finding resources and support services in times of critical need. If you have any caring needs you can reach the Caring Ministry Coordinator, Ivy Brezina

(415)663-8703

or by filling out a Joys and Sorrows card in the Commons. Cards are on a table on the right side as you enter the sanctuary.
Learn more.
The Mental Health Ministry strives to reduce stigma and provide support for church members and families affected by mental illness. We have church members who have experience in dealing with mental illness in our own families, and can provide information on local mental health resources, and confidential emotional support, transportation, and meals during times of crisis.
Our initial priorities are to provide education for church members, particularly parents and youth, and to increase our congregation's awareness of mental health issues. A support group for family members of people living with mental illness meets at the Manse at

noon

on the first

Wednesday

of each month, offered by the local affiliate of NAMI (National Alliance on Mental Illness). For details contact Kay Maltbie. For more information on our church's Mental Health Ministry see our website or contact Lisa Lackman, 919-607-4122.