| | |
| --- | --- |
| JULY/AUGUST 2016 - In This Issue: | |
SUMMER SCHEDULE

: Single Service at 10:30 a.m.
Two-Service Schedule Begins August 28
Rev. Thom will be on study leave and vacation through most of July, returning to the pulpit on July 31.


July 3 "Why it Matters to Matter" Jeanne Lemkau, Preaching Practicum
Who matters to you? And who do you matter to? From birth to death, it matters more than you may think.

July 10 "The Transformative Power of Deep Gratitude" Steve Warshaw, Preaching Practicum

What does it mean to be deeply grateful? How does deep gratitude differ from "ordinary" gratitude? Can deep gratitude change a life?
July 17 "Loving Yourself as Your Neighbor" Sara Gush, Preaching Practicum
The call to love one another as we love ourselves spans generations and communities, but is sometimes hard to fulfill. The greatest struggle for many of us is to love ourselves as we love others. Today we will consider the call and ways in which we can work within ourselves to
better love each other and our world."
July 24 "...You are Welcome Here" Rachel Rose, Preaching Practicum
"Whoever you are,
Whomever you love,
However you came to this beloved place...
You are welcome here."
What does this mean, how do we - as individuals and as a congregation - embody this message and can we do better at practicing "radical hospitality"?

July 31 Rev. Thom Belote returns to the pulpit
August 7 "Because I Said So" Rev. Jim Magaw, Guest Minister
Parenting offers copious opportunities for growth, whether we want those opportunities or not. One of the great challenges of parenting is learning to balance maintaining parental authority with letting your child be themselves. This service will explore the spiritual lessons that might be learned about authority and parenting.
FOUR MONTHS AND COUNTING
OCTOBER 29, 2016
Summer is here and it's time to start making plans for donating to the Services Auction. Let your imagination run wild, as the possibilities are endless. We would love to have you share a talent, event or your vacation home. In past years donations have included: a murder mystery dinner, Mad Hatter game night, piano lessons, integrative therapy session, an old family recipe for eggnog, commissioned art work, hand- knit scarf, tickets to UNC men's basketball game and ocean front beach house for a week. We will start
accepting on-line donations
the week of July 24th at:
http://togetherauction.com/ccchuu
. If
you would like help with navigating the services auction website, email Susan Blanchard
or call (919) 237-2401.
Still not coming up with any donation ideas, but would like to contribute to the auction? We need volunteers to help with decorations, registration, live auction, silent auction, children's activities, set up, clean up and food preparation. To volunteer, email Ivy Brezina
or call (415) 663-8703.



Sunset and Moonlight Paddle, Outdoor Connections,

Saturday August 13

. Dinner at Tarantino's (

6:30

), Jordan Lake put-in at Fearrington Point. We'll be on the water in time to watch the sun go down and have an easy moon-dappled paddle with friends, frogs, the occasional beaver and assorted lakenight sounds. It's a happy, pleasant, time. For more info email or call:

chandler-dorfman@mindspring.com, 919-929-7573

.

It's never too soon to mark your calendar for this year's Services Auction! Put a circle around October 29, and plan to join the fun at this important church fundraiser. See the

article above

for more information!


Roll out those lazy, hazy, crazy days of summer


Those days of soda and pretzels and beer

Roll out those lazy, hazy, crazy days of summer


You'll wish that summer could always be here

| | |
| --- | --- |
| | |
| | |

Date:

July 8th

until after service on

September 4th

Opening Reception:

Start:

7/31/2016 01:00 PM

End:

7/31/2016 03:00 PM

Show Title: As We See It

| | |
| --- | --- |
| | |
| | |

| | |
| --- | --- |
| | |
| | |

Group Artists Statement:

Art pulls people together whether it is emotionally, spiritually or intellectually. Discover the many connections and relationships in our paintings.

| | |
| --- | --- |
| | |
| | Sally Gillooly |

Group Bio:

Nearly a decade ago our paths crossed in art class. Despite varying backgrounds we learned valuable lessons and gained insight, inspiration, encouragement and support from each other. Friendships grew based on a shared love of painting and a fondness for "hearty bread". While our painting styles are diverse, we work well together and are proud to say this is our first group show.

Members of this group, Click for websites and/or emails:

| | |
| --- | --- |
| | |
| | Barbara Rhode |

Adrienne Knowles

| | |
| --- | --- |
| | |
| | Anna Crawford |

Anna Crawford Barb Rhode Kathy Morris Luna Lee Ray Sally Gillooly
MUSICAL NOTES
FROM GLENN MEHRBACH, MUSIC DIRECTOR
Seeking Pianist/Accompanist: The Community Church is seeking a pianist/accompanist to play choir rehearsals,

Sunday

services and special events throughout the church year. The position consists of a guaranteed 6 music services per month for 9 months (August-May). 6 services typically means four choir rehearsals (

Wednesday

evenings from

7:15-8:45 p.m.

), and two Sundays (worship services at


9:15 a.m. and 11 a.m.

). For questions or more information (including a one page PDF with complete job description, skills and qualifications, renumeration and application procedure), please contact music director Glenn Mehrbach at music@c3huu.org, or download a PDF job description directly here.
SUMMER PROGRAMS

Sundays at 10:30

In Pre-K we will share stories and crafts about different kids of families with plenty of outside play time.
Summer Art Program -- Fence Folk 4 Sundays, July 10-31
Our annual summer children's art project this year will be creating Fence Folk. The art will be displayed in the sanctuary in November as an artistic accompaniment to the play Little Women.
Heather Cramer is a new member of Community Church and a retired art teacher and graphic artist. Creating art has been the center of her life since she first picked up a crayon, so retirement allows her to spend endless hours doing what she loves most... creating multi-media images of life and all the stories it holds! She has taught from toddler to senior citizen over the years... in Atlanta and at Carolina Friends Summer Camp, Camelot Academy, and Montessori Children's House here in Durham. She has designed and led art workshops with UU Womenspirit and other organizations. She is looking forward to rolling up her sleeves with the children at Community Church this summer... encouraging their creative flow and interspersed with much laughter! Her art is currently displayed in the Commons.
Story Telling with Donna Washington -- August 21
Hearing Donna's stories is a much anticipated August tradition for our children. We are so lucky to have world renowned storyteller in our congregation.


COMMUNITY SERVICE MINISTRY
T
ABLE Update: This school year, 2015/2016,
TABLE
delivered just over 17,500 bags of healthy non perishables and fresh produce to Chapel Hill/Carrboro schools and after school programs for kids at risk for hunger. An average of 500 kids received this food each week, to cover the weekends and vacations when they did not have access to their free school meals. Weaver Street Market shoppers donated $45,521 over a two week period in May, which will be used to provide healthy food for all of the kids being served by TABLE's eight week summer program!
TABLE continues its search for a new home, a 10,000+ sq. ft. facility that will allow them to expand the current program and enable them to reach out to even more hungry local children.
How would you like to be a part of a committed group of volunteers whose decisions significantly impact over twenty worthwhile organizations and projects both locally and in the wider world? The SHARE THE PLATE (STP) Steering Committee is looking for two or three new folks to join the ranks!! We meet twice a year to review applications for STP funding and select appropriate applicants, scheduling them for an STP Sunday. We also provide individual guidance for project coordinators and continue to refine our policies and guidelines for STP approval. Interested? Contact Jill Baker
or Jane Provan.
Mark your calendars for the 2016 School Supplies Project.

Proceeds will be used to purchase backpacks
and basic learning tools such as pens, pencils, paper, highlighters, etc... all the necessary supplies to jump start a successful school year for some worthy students in Chatham and Orange Counties. In addition to our Share-the-plate date, we will be tabling on

July 17

and

July 24, 2016

. If you are on vacation at these times, we will gladly accept early donations. Simply contact Eleanor Armstrong at 919-942-2840 or drop checks off in the Community Church office.
Thank you, in advance, for your support!
STP - AUGUST 14:
UNITARIAN UNIVERSALISTS FOR JUSTICE IN THE MIDDLE EAST and
COALITION FOR PEACE WITH JUSTICE
On
August 14
Peace and Justice Committee has chosen for Share The Plate two groups advocating justice and security for all people of Israel and Palestine. A gift
to this STP collection furthers work of peace in this troubled area.
Unitarian Universalists for Justice in the Middle East
works within the
UU community to affirm equality, dignity, freedom, and security of all peoples involved.
UUJME partners with other organizations, including Jewish Voice for Peace, Friends of Sabeel, UU Service Committee. UUJME's principal activities are educational, including
programs at General Assembly, support of local UU congregation social action committees, and
sponsorship of trips to Israel/Palestine.
Coalition for Peace with Justice
, an ecumenical interfaith
network, based in the Triangle, with participants from across NC and US, is dedicated to education, advocacy, and non-violence. CPWJ offers a variety of activities that include educational and cultural programs, travel, dialogue groups, and peace vigils.


STP - AUGUST 28:
TWO

SCHOOLS IN RURAL NICARAGUA
Our congregation, through the Peace and Justice Committee, is partners with two remote schools in the mountains of Nicaragua. We were able to send each of the schools around $800 after last year's STP. The parents, teachers and children participated in the decision on how to use this money. Both schools used most of the money to purchase school supplies for each of the students. Many of the students have no funds to purchase supplies and cannot attend school without this help. One of the schools used some of the money to pave an area in front of the school where they could have assemblies and outdoor events without mud. The other school is hoping to purchase some used musical instruments so they can start a band.
Sister Communities of San Ram

ó

n
(

http://san-ramon.org/

) has sent us pictures to show what these gifts mean to them
.
ECO'S ENVIRONMENTAL CORNER
First Sunday Recyclables: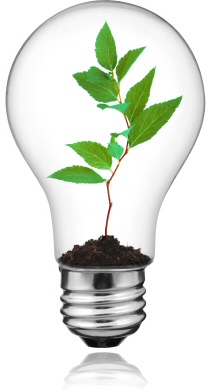 July 3: Batteries (AAA - D, button, rechargeable), corks (natural and synthetic), plastic pencils, pens, and markers.
August 7:
All above, plus
children
'
s books.
Important note:
There is a potential fire hazard in recycling batteries. To prevent a possible spark and fire, tape the positive terminal of A, AA, AAA, C, and D batteries and tape both terminals on 9 volt and button, or put batteries in their original packaging. For examples see
http://ehs.columbia.edu/ProperBatteryDisposal.html
.
ECO
can help with this at our battery station on first Sundays.
"Saving Energy" is the summer focus of ECO's theme "CARING FOR THE EARTH STARTS WITH US."
Click here
for energy-saving ideas that will help reduce your carbon footprint, save you money, and even help you get more exercise!
The Good News about Alternative Parking
Our membership grew a net 10% last year, meaning we gained more members than we lost. Contributing factors include Rev. Thom's becoming more known and a draw in the wider community, Membership's welcoming efforts, and your willingness to share the warmth of our beloved community. This trend, anticipated to continue, can enable us to further strengthen staffing and support for our mission.
An obstacle, impacting both current members and visitors, is maxed-out parking on our property. (City restrictions prevent our creating more spaces.) The great news is that there is free, nearby parking on Saturdays/Sundays!
If some able-bodied members voluntarily use alternative parking, as a service offering, there will always be spaces for new visitors to our faith community and we'll better accommodate those among us with mobility issues. This is a collaborative effort of Membership and ECO. See map/info at
Alternative Parking
and send questions/suggestions to
eco@c3huu.org
.
FLAMING CHALICES SOFTBALL

Come join us, to play, or just watch and cheer, as the Flaming Chalices softball team plays in the Chapel Hill summer softball church league. All games are played at Homestead Park in Chapel Hill (Homestead Rd. off MLK Boulevard).

Schedule for July and August:


| | | | | |
| --- | --- | --- | --- | --- |
| 7/10 | 4:00 | #1 | Away | Union Grove/Hillsborough Methodist |
| | | | | |
| --- | --- | --- | --- | --- |
| 7/17 | | | Bye | |
| 7/24 | 2:00 | #1 | Away | St. Paul AME/Bible Church |
| 7/31 | 4:00 | #2 | Home | St. Thomas More |
| 8/7 | | | TBD | |
| 8/14 | | | TBD | |
| 8/20 | | | TBD | Tournament |

New players, male or female, age 13 and over, are welcome. For more info, contact Manager Nils "Wheels" Brubaker, 919-428-9573 or ncb52@earthlink.net. Web site: http://c3h.wikispaces.com/Flaming+Chalices
Our next dialogue will concern the Palestinian/Israeli situation. Reverend Thom has asked the Sanctuary for Dialogue team to host this dialogue, and we are looking forward it. The rights and actions of each side in this long-standing disagreement have been of intense interest to members of our congregation, with advocates expressing strong support for the Palestinians, the Israelis and/or a robust peace process. The dialogue is scheduled to begin in October and will be open to members of the congregation. We hope you will join us then for this important dialogue.


Thank you to the congregation for your support, which is a big part of the reason why Sanctuary for Dialogue is growing. We held our third dialogue on three nights in May, led by four newly-trained facilitators. There were 22 participants, our most to date, discussing Privacy and Security/Surveillance. We will begin tabling again in September.
SPIRITUAL EXPLORATION FOR ADULTS

SEA
will host Spiritual Exploration for Adults Snacks this summer. Join us on Sundays before service (9 until 10) where you can explore a spiritual practice in a relaxed atmosphere. We will offer Visual Art as a Spiritual Practice on
July 10
, SoulCollage on
July 24
, and Yoga on
August 14 and 21
. Feel free to drop in, no registration is required.
You can find our reads for the rest of the year on the church's website
. Join us to talk about those which most interest you.
Moonlight Dances. T

uesday,

July 12 at 7:00 p.m

on the patio of the Community Church.

Hand in hand (if things go as planned) we will dance by the light of the moon!

Mothers, maidens, and crones, women of all ages, wise and otherwise, are invited to an evening of Dances of Universal Peace, in honor of springtime and life's renewing energies, and, praise to Grandmother Moon as well. Dances of Universal Peace are a joyous way to meditate or celebrate life. The dances are done in a circle, with songs that honor the world's religious traditions. Don't worry about knowing the steps or the songs--it's not that different from circle games you played as a child. If you can walk, you can dance; if you can talk, you can sing! Feel free to bring a drum, uke or any other hand-held instrument.

Questions? Email Ruth Gibson.
Mountain Trip Weekend,

August 12-14
.

WomenCircle members are
heading to a mountain cabin (very large) for a weekend in the NC mountains near Waynesville. There are
three bedrooms, multiple living areas and a wrap-around porch. Attendees will share double/queen beds and bathrooms.

We only have one space left! If more than one person signs up by

June 30

, we will draw straws for the last spot.

We are planning five meals - two breakfasts, one lunch and two dinners.

Whatever meal you sign up for, your team will plan, purchase the food, cook, etc.

Special dietary needs will be accommodated as much as possible.

We will have an organizational meeting to plan carpooling, meals, etc.

The cabin is located approximately four and a half hours from Chapel Hill just off the Blue Ridge Parkway.

Cost is $60.

Meals and gas are not covered.

Questions? Email Heather Cramer or Joanne Haggerty.
COMMUNITY CHURCH CLICKERS

Join us in the Commons area from 2-4 PM on the first Wednesday (7/6 and 8/3) to click, chat, and help piece together shawls. It takes 18 blocks (7" x 9" made from washable acrylic, #4 worsted weight yarn) to make each shawl that we will donate to UNC Hospice in Pittsboro. The shawls will be used by
patients for warmth and comfort and will remain with their families. We are patterning our group after Warm Up America and Clicking for a Cause at Eno River UU Fellowship. Can't knit or crochet? We will teach you!

Have leftover yarn or needles and hooks you no longer use? We will take them! Don't want to come to a meeting? Donate finished blocks at our table on the third Sunday of each month (7/17 and 8/21)!

Contact email Susan Blanchard or call (919) 237- 2401 for more information.