July 2020 | vol. iii, #7
_________________________________________________________________
_________________________________________________________________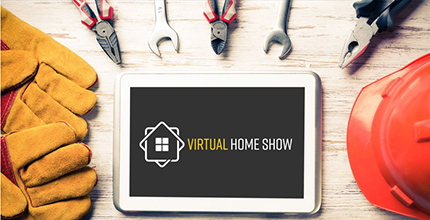 TIMBER MART IN NORTHERN ONTARIO TRIES OUT CITY'S VIRTUAL HOME SHOW
When the chamber of commerce in Sault Ste. Marie, Ont., moved its spring home show online, Lyons TIMBER MART jumped aboard. The "We Are The Soo Home Show," which ran for two weeks earlier this spring, was held through a partnership with a local news site, SooToday.com.
The virtual show let consumers "walk" the show and leave comments for different local vendors in electrical and plumbing services, home furnishings, window and door installation, photography, farming, HVAC and general building products and services.
With a participation fee of $1,000, Scott Beaumont, president and general manager of Lyons TIMBER MART, was skeptical of just how effective the promotion would be. His company already does so much on its own through social media to build contacts. Nevertheless, he felt it was a good way to support local business. Lyons TIMBER MART offered the chance to win a $200 gift card.
But by the end of the show, the organizers informed him that he'd received 2,150 entries to the draw, representing solid leads. And 797 people opted in to receive future email promotions.
"The goal is to try and generate leads for the stores from customers who are interested in a home project this season," Beaumont says. He adds that he was encouraged by how many people appeared eager to undertake home projects.
_________________________________________________________________
_________________________________________________________________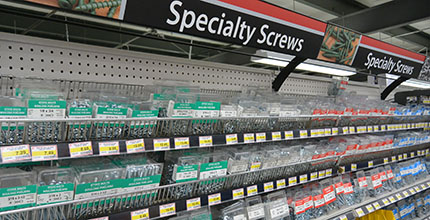 ELECTRONIC SHELF LABELS PROMISE TO SAVE RETAILERS TIME AND LABOUR
There is perhaps no task in retail as finicky as maintaining price tags. But an alternative to analogue price tags has been gaining traction in North America. Electronic shelf labelling (ESL) technology allows retailers to manage price tags digitally and remotely, automatically changing large numbers of smart tags with one touch.
Lunedrée Benobon oversees marketing for JRTech Solutions, which distributes the Swedish-made Pricer system in Canada. Retailers, she says, "have a waste of time with paper labels because they have to hire an employee to change the labels and to remove the labels every time they have a promotion." With ESL, on the other hand, "you can change the prices easily and automatically."
JRTech has an exclusive partnership with BMR Group to distribute Pricer's infrared-based technology to all the group's Quebec stores, and some of BMR's Ontario network. Benobon explains that with Pricer, "you can manage your products in terms of click-and-collect and use an application to know the client's online order."
With many retailers still pressed to fill staff shortages, tools like electronic shelf labelling that free up valuable personnel hours are sure to be a trend to watch.
_________________________________________________________________
_________________________________________________________________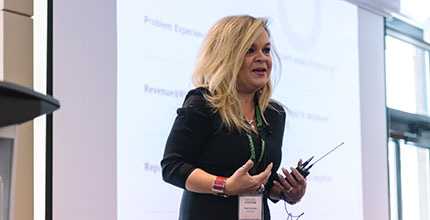 WHAT'S REALLY KILLING YOUR BUSINESS ISN'T WHAT YOU THINK
In a survey of customers who had recently shopped at a home improvement store, 46 percent reported having a problem in the experience. Of that number, nearly half then went on to tell friends and family about their negative encounter. And, according to Paula Courtney of WisePlum, half of those individuals who hear negative stories about a retailer will actively choose not to shop that store.
What's killing your business isn't the bad reviews you're seeing online and trying to address one by one—it's the negative word of mouth happening behind the scenes.
According to Courtney, whose software-as-a-service company has been providing retail insights for more than two decades, the unhappiest customer demographics are the millennials and Gen Z. As they continue to age into the housing market, Courtney says they're the groups that pose the highest risk to both your reputation and revenue. She adds that retailers simply need to get comfortable with asking themselves the uncomfortable question of what they're doing wrong and how best prioritize and invest in improving their customer experience.
"The last best experience your customer had anywhere is the minimum expectation they want everywhere," says Courtney.
________________________________________________________________