July 2019 | vol. ii, #7
_________________________________________________________________

_________________________________________________________________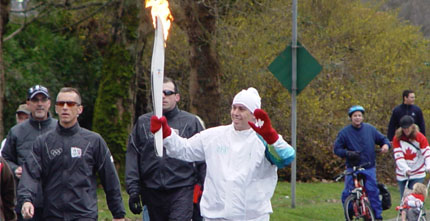 B.C. RETAILER CARRIES TORCH FOR HIS COMMUNITY
Russ Jones began his career in the home improvement industry at the age of 13 when he took his first job at Vanderhoof, B.C.'s co-op. Nearly 40 years later, Jones now co-owns Coast Builders RONA on British Columbia's Sunshine Coast with his wife Tess.
In 2001, he was working in management at a Revy store when RONA bought the banner. And in the lead-up to the 2010 Vancouver Olympics, RONA became a major sponsor of the games. The company's involvement in the games led to one of the most memorable days of Jones's life, when he had the "once-in-a-lifetime opportunity" to run with the Olympic Torch.
"Karen Magnussen, who was an Olympic figure skater, handed me her flame from her torch and I got to run it in my community of North Vancouver," says Jones.
Having passed by a RONA store on his way, Jones obtained the organizers' permission to head back there afterward, still bearing the torch. "They built a podium for me and all the employees in that store got a chance to hold the torch."
Jones's passion for home improvement retail has always meshed well with his desire to give back. Even with the Olympics, he was able to channel support to a local initiative. RONA's sponsorship of the games helped not only athletes, but also young people in the region who faced obstacles entering the workforce. The company set up a fabrication shop for the Winter Games and employed local at-risk youth to build equipment and gain experience in a trade.
As his business has grown—he now owns three locations—Jones's philosophy has remained the same. "Really, for me, it's all about making a difference."
_________________________________________________________________
_________________________________________________________________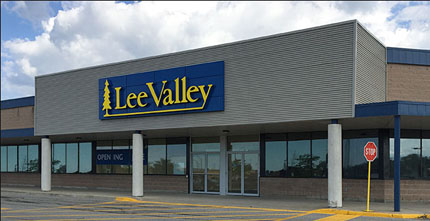 LEE VALLEY TOOLS' EXPANSION LOOKS EAST OF OTTAWA

With 21 stores across Canada, Lee Valley Tools has always been, since its inception as a catalogue retailer, committed to bricks and mortar. The specialty tool and garden supply company started in Ottawa in 1978 and has spread across the country, mainly in major cities.
Lee Valley President Robin Lee is currently focused on continued growth in Quebec. The first store there opened in Laval in September 2018. The success of that location has encouraged him to look for other sites. "Laval is our largest store to date. It features lots of new innovations," Lee notes.
The next one will be in Brossard on Montreal's South Shore. Lee expects that one to open in the fall of 2020. After Brossard, Lee expects the next store in Quebec to be on Montreal's West Island, followed by Quebec City. He envisions a total of four stores in the province. After that, he muses, Moncton may be next.
"And we'll keep an eye on Newfoundland," he adds.
_________________________________________________________________
_________________________________________________________________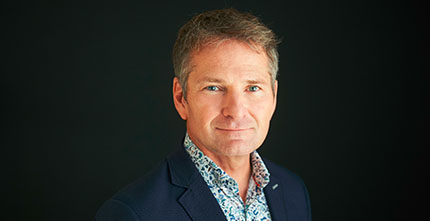 IN THE ERA OF ECOMMERCE, YOUR BRICKS-AND-MORTAR MATTERS MORE THAN EVER
According to Doug Stephens, the "Retail Prophet", retail stores can actually help retailers cut through the clutter of messages and products that exist online. As digital gets "crowded and noisy", the challenge of breaking through that clutter increases. He spoke recently at the Retail Council of Canada's annual STORE conference.
"How do digital sellers insert their message in that crowded marketplace?" Stephens asked his audience. The answer, he said, is in those stores. The metrics of how many impressions a store makes on people who come in can vary widely, ranging from exposure to new products and project ideas to meaningful interaction with store associates.
He went on to note that staff must be enabled to be brand leaders and storytellers for one's store, as they're the ones who will create the customer engagement that will make coming into a store a worthwhile experience.
________________________________________________________________