ALAN Online News - June 2015




Happy summer! We hope you are enjoying some bright sunshine, beach waves, and plenty of young adult literature! We have a busy year ahead in ALAN, and your help is needed to make great things happen.




The ALAN Election Committee has announced the slate of candidates for the 2015 election. This year's committee was chaired by Mark Letcher and included Barb Dean (past chair), Barb Ward, Rick Williams, Danielle King, and Ricki Ginsberg. Many thanks to Mark and the committee for developing an excellent slate of candidates.




As a member of ALAN, your voice is imperative to the overall governing and mission of our work. Please take a moment to carefully review the nominees and cast your vote.




Thank you for your membership and dedication to promoting young adult literature and making a difference in the lives of so many.




On a side note, please contribute a review of any great young adult novels you read over the summer! We would love to feature them in an upcoming newsletter.

- Anne McLeod and Kacy Tedder, Editors
ALAN 2015 Elections Committee
Vote Online Now!
Before you vote in the election for officers, go grab a copy of The ALAN Review and look for your membership number on the mailing label. You'll find it to the left of your name. Now look over the candidate information below.

Ready? Set! Click and vote!

President-Elect - Vote for One
Melanie Hundley
Melanie Hundley, Associate Professor of the Practice at Vanderbilt University, and past co-editor of The ALAN Review, is a passionate advocate for young adult literature (YAL) as vehicle for literacy education. She discovered the power of young adult literature in the lives of adolescents as a public school teacher in Georgia, and now teaches several related courses at Vanderbilt's Peabody College. These include a survey course, a course that unpacks issues of race, class, gender, and sexuality, and two place-based YAL courses in Rome and Berlin. Her published work focuses on the influences of technology and pop culture on YAL (e.g. Reading with Blurred Boundaries: Digital & Visual Culture Influence on Young Adult Literature) and on the impact of YAL use in the literacy classroom (e.g. Integrating Knowledge and Ideas: Bringing YA Historical Fiction to Life with Informational Texts). She has explored the power of YAL in presentations at NCTE, ALAN, AERA, NMSA, and MIX. Her work with future teachers is enhanced by regular interaction with urban adolescents through Patterson RAPS (Read and Play Saturdays), an extracurricular reading program created by Melanie and funded by author James Patterson.
Laura Renzi
Laura Renzi has been teaching for 20 years (middle and high school English and social studies and currently teaches methods and YA lit courses at West Chester Univ) and seeks to build safe communities in the classroom. In her three years as an ALAN board member, she has served as a member of the elections committee, a program consultant for the ALAN conference, and the ALAN state representative for PA. Laura has presented her research on LGBT YA literature at numerous conferences, including NCTE and ALAN. She'll speak on Bi-Sexuality in Young Adult literature at Outlawed! The Naked Truth About Censorship for Young People Conference in April 2015. Her work is published in The Language Arts Journal of Michigan and in Young Adult Literature Today, a collection edited by Judy Hayn and Jeffrey Kaplan. Laura's service includes a 3-year term as GSEA secretary, the Co-chair of Conference on English Education's methods commission, and Co-chair of the PCTELA, Pennsylvania Council of Teachers of English Language Arts conference in October 2015 with the theme "Embracing Diversity."
Board of Directors - Vote for Three
Bryan Gillis
Bryan Gillis has more than 30 years' experience in education as an elementary, middle, and high school special education teacher, a 4-8 grade language arts teacher, and a middle school academic coach. Bryan is currently an Associate Professor of English Education and Literacy at Kennesaw State University. His academic journal publications have focused on the integration of young adult literature and media to teach literacy. He is co-author (with Dr. Pam Cole) of Chris Crutcher: A Stotan for Young Adults (Scarecrow Press, 2012) and co-author (with Dr. Joanna Simpson) of Sexual Content in Young Adult Fiction: Reading Between the Sheets (Scarecrow Press, 2015). Bryan is the editor of ALAN Picks, serves on the ALAN Editorial Review Board and for the past four years has served as the director of the Kennesaw State University Conference on Literature for Children and Young Adults.
Jillian Heise is a National Board Certified language arts teacher at the Indian Community School of Milwaukee. Throughout her ten years teaching 7th and 8th graders, her passion for working with adolescents has grown. When she first heard about ALAN, she instantly knew it was the perfect organization to become a part of: combining a love of reading with authors and books that engage students. Jillian has been a member since 2008, attending the workshop every year, and presently serves on the PR Committee. Since 2012, she has presented sessions annually at the NCTE Annual Convention. Jillian was thrilled to become Chair of WSRA's Children's Literature Committee in 2014, which creates Picture This! and Just One More Page! master recommendation lists. Jillian shares her thoughts about books and teaching online at Heise Reads & Recommends, Heise Teaches & Writes, and Twitter @heisereads.
Nancy Johnson
Nancy Johnson is currently professor of Children's/Young Adult Literature & English Education at Western Washington University where she directs their annual Children's/YA Literature Conference. Co-author of The Wonder of It All: When Literature and Literacy Intersect and three books on literature circles, Johnson is active in NCTE and ALAN. At the 2014 ALAN Workshop she presented a session, "Middle School Readers: Celebrating the 'Young' in Young Adult Literature," and moderated the panel "Common Core: Bridge or Barrier" on using vibrant nonfiction books in the classroom. A member of ALAN's Walden Committee, she also served on the Caldecott (2013) and Newbery (2003) Committees. This past spring she was excited to teach a new undergrad course, "Young Adult Literature Goes to Hollywood." Johnson's recent work with teenagers was a three-year stint as an 8th grade language arts teacher at the Singapore American School (2010-2013).
Cindy Minnich
Cindy Minnich is a high school English teacher at Upper Dauphin Area High School in Elizabethville, Pennsylvania. As a self-described professional development addict, Cindy has worked to find and maintain professional connections through established organizations like the National Writing Project (Teacher Consultant since 2010), NCTE (member since 2009, presenter 2011-2014), and ALAN (member since 2010). She has also contributed to the organization and maintenance of online professional communities including #engchat (August 2010 - December 2011), Nerdy Book Club (December 2011 - present), #titletalk (archivist 2010 - present). Cindy is also a young adult literature fanatic who lives to talk books so it is no surprise that she finds her experiences at ALAN breakfasts and workshops to be among her favorite conference memories. Cindy is proud to be the current chair of the ALAN Public Relations Committee.
Kellee Moye
Kellee Moye is currently in her 9th year of teaching at Hunter's Creek Middle School in Orlando, FL. She prides herself in her voracious classroom library, helping students find the perfect book, and continually growing as an educator. She extends her professional development online including blogging about teaching, books, and reading on her blog, Unleashing Readers, as well as creating and hosting reading/writing workshop chat (#rwworkshop) since 2011.Kellee first attended NCTE and the ALAN workshop in Orlando in 2010 and has attended every year since. In 2011, Kellee was chosen to be on the Amelia Elizabeth Walden Book Award committee and went on to chair the committee in 2013. Kellee has moderated two panels at the 2013 and 2014 ALAN workshops: "Celebrating Strong Female Characters" panel in 2013 and the Amelia Elizabeth Walden Award panel in 2014.She was a member of The ALAN Review Editor Search Committee in 2013 and now serves on both The ALAN Review Editorial Review Board and the ALAN PR Committee. She hopes she can continue her work with ALAN by being part of the Board.
Kelli Venier
Kelli Venier is the Youth Services Technician at the Dundee and Maybee Branches of the Monroe County Library System in Michigan. She is responsible for teen and middle school book clubs, and also prepares and presents story times for children of all ages. Kelli also updates blogs and readers advisory that are available to staff and patrons. She has partnered with the alternative high school in Dundee to allow students to participate in library activities. She has presented at local, state and national conferences, most recently at the 2013 ALAN Workshop. Kelli's presentations provide insight into the world of teens and how to relate to them on a literary level. Kelli is currently acting as a 2015 ALAN Workshop Consultant and is serving on the ALAN Public Relations Committee.
Search Committee for ALAN's Next Executive Director

As a result of Teri Lesesne's pending resignation after five years as Executive Director, ALAN (Assembly on Literature for Adolescents of the National Council of Teacher of English) is accepting applications for the position. This position is a 5-year term which is renewable for a second 5-year term upon approval of the Executive Committee. Among the varied duties of the Executive Director are serving on ALAN's Executive Committee and overseeing the fiscal and administrative health of the organization; preparing election information and ballot for annual elections; serving as ALAN's liaison with NCTE in administrative matters and as representative to the NCTE Board of Directors; making arrangements for the annual ALAN breakfast; and completing other duties as specified in the position description, which is available on request from
Gary Salvner,
Search Committee Chair.
Interested persons should submit a letter of application (due no later than
October 1, 2015
) as well as the following:
A statement of vision for the organization;

A vita;

A letter of support from the applicant's employer, indicating the level of support to be made available;

A summary of the applicant's previous involvement with ALAN and evidence of the applicant's involvement in the field of young adult literature;

A statement of availability to assume the position on January 1, 2016.
Applications - in electronic form (Word attachment, please) - should be sent to: gsalvner@ysu.edu .

Interviews will be conducted during the NCTE Convention, which will be held in Minneapolis in November. Applicants should plan to be in attendance at NCTE. A final decision is to be made and announced at the ALAN Workshop.

The stipend for this position is fixed at $2,000 per year. Additionally, the Executive Director receives complimentary registration for the ALAN Workshop and the ALAN Breakfast.
2015 ALAN Workshop Schedule and Registration Info

Because people are starting to make travel plans for November, ALAN President Daria Plumb wants you to know that this year's workshop will end at 2:00 PM on the afternoon of November 24. We will skip lunch that day just as we did last year.


Also registration is open for NCTE and ALAN. While many attend both, you can register for ALAN only. For information on stand-alone registration for ALAN, see the ALAN website.
Speak Loudly
Challenges to Of Mice and Men, The Kite Runner, and The Handmaid's Tale
As school doors close for the academic year and the red marks on thermometers inch ever higher, temperatures also seem to have heated up when it comes to the classroom use of certain books. Three books that frequently come under the gun of would-be censors and challengers of academic freedom and students' right to read have faced recent challenges in Idaho, North Carolina, and
Oregon. John Steinbeck's classic Of Mice and Men (1937), Khaled Hosseini's The Kite Runner (2003), and Margaret Atwood's The Handmaid's Tale (1986) all raised the ire of concerned parents or curriculum review committees during May. Various media outlets, including The Los Angele
s Times, reported that all three books will remain on classroom shelves - at least for now.


In Coeur d'Alene, Idaho, a four-member ad hoc curriculum review team suggested that
Of
Mice and Men be reserved for use "on a voluntary, small-group basis," and strongly recommended that the school district keep it from being taught in its classrooms. Mary Jo Finney, a member of the committee and frequent critic of the books that comprise the district's curriculum, claimed that the classic book, part of the high school literary canon, "is neither a quality story nor a page turner," according to The Spokesman-Review, a newspaper from Spokane, Washington, which followed the chain of events in the book's attack. Finney and other committee members were bothered by some of the book's language, such as "bastard" and "God damn," and were shocked that "the teachers actually had the audacity to have students read these profanities out loud in class," the newspaper reported. Giving an entirely different slant to the idea of close reading of the text, Finney said she counted 102 profanities in its 110 pages.(Thank you, Teri Lesesne, our own goddess of YA Literature, for the humorous remark about close textual reading.) The committee also characterized the novel as too "negative" and "dark," not surprising given that it takes place during Depression-era California. Dave Eubanks, a nonvoting committee member, supported the recommendation. Although no one is banning or burning books, he told The Spokesman-Review, "There was just too darn much cussing. It was on almost every single page of the novella." It's certainly worth noting that Steinbeck received the Nobel Prize in Literature for the body of his work, singled out for his realistic depiction of social conditions and his social commentary.

Several literacy advocate groups, including the National Coalition against Censorship, sent a letter to the school district prior to the decision urging that the School Board reject the committee's recommendation and keep the book for whole group instruction. Additionally, the Idaho Library Association, the American Library Association, the Association of American Publishers, and the National Council of Teachers of English, among others, urged the School Board to dismiss the committee's recommendation. Ultimately, the School Board voted 4-1 to allow its teachers to assign Of Mice and Men to their classes. Despite the committee's concerns, one trustee claimed that the district has never received a parent complaint about it during the past 13 years of tracking the book's use in district schools. Never once has a family opted to have its children read something else in class, as allowed by district policy. The committee's original assigned task was to verify whether the novels assigned by district teachers are at the appropriate grade level based on their complexity and match with the Idaho Common Core standards. It looks as though Of Mice and Men is safe in northern Idaho, at least for now.

In Asheville, North Carolina, although a complaint from Lisa Baldwin, a parent and former School Board member, resulted in one high school temporarily removing The Kite Runner from an honors English class, according to Asheville's Citizen-Times, a review committee in the Asheville school district disagreed, calling the book "an appropriate curriculum resource and in alignment with the current state wide instructional standards," according to the Comic Book Legal Defense Fund. Baldwin is expected to appeal the decision, which would require that a district-wide review committee examine her challenge. The building level review committee's decision will be forwarded to the district school board which would then make the final ruling on the challenge. Baldwin was troubled by the book's profanity and "adult themes," calling the book "demeaning to women." She was also upset that The Kite Runner had replaced All Quiet on the Western Front as part of the high school literature curriculum. To their credit, several parents argued for the book's inclusion in the curriculum. One parent, Jolene Puffer, said that she and other parents trust the high school's teachers at the high school who have chosen a current piece of literature to examine tough, current events and life issues. "It has become apparent, however, that one voice continues to drown out the rest of us who feel our children are in capable hands," Puffer said. Interestingly, the temporary book ban caused a run on the book with local libraries and bookstores unable to supply the demand for the book. Baldwin is expected to appeal the school-level committee's decision, which makes the School Board the final arbiter. But at least The Kite Runner is safely on the shelves in North Carolina for now.

An Albany, Oregon, parent protested the inclusion of Margaret Atwood's classic dystopian novel The Handmaid's Tale in a high school AP English class, claiming the book is too sexually explicit and violent for the seniors to whom it was assigned. Although the parent, Katrina Montgomery, read only excerpts from the book, she concluded that the book's important themes and exploration of gender roles, women's rights and government control were lost amid what she termed "the graphic and violent and sexually explicit content." Montgomery's son and eight other students chose to read the alternative book, Charlotte Bronte's Jane Eyre. But the committee that included The Handmaid's Tale on its senior reading list for the first time this year was firm in its defense of the book. A committee will review her complaint with a decision expected at any moment. Until then, the book is safe for now.

This is far from the first time for each of the three books, Of Mice and Men, The Kite Runner or The Handmaid's Tale, to be at the center of controversy. According to the American Library Association, Steinbeck's novel was one of the most frequently challenged books in 2001, 2003 and 2004. Hosseini's novel made the top 10 list of challenged books in 2008, 2012 and 2014. Atwood's novel was on the ALA's 100 Most Frequently Challenged Books from 1990 to 1999 and its Top 100 Banned/Challenged Books from 2000 to 2009.

If you haven't read these three provocative books, I urge you to do so. If you have read them, use the summer break to reread them. It will give you a chance to relish in three books that will make you examine some of your own assumptions about poverty and the Great Depression, about Afghanistan, and about women's reproductive rights and the roles of women, just as starting points. To my way of thinking, books such as these make us reflect on ourselves and the world around us while stretching us as human beings and encouraging civil discourse through the exchange of ideas.

Part of ALAN's mission is to support teachers and librarians as they incorporate YA literature in their classrooms and libraries. To that end, ALAN has a special committee, the Anti-Censorship Committee, to provide that support and/or to get the word out about book challenges and resources for dealing with those challenges. Learn more or contact ALAN or the committee or simply send me an email. ALAN and this committee are here to speak loudly on your behalf and suggest resources so that you never feel that you are alone in defending a book you have chosen to include in your classroom or library.

Please speak loudly on behalf of these books. They can't speak for themselves unless someone reads them.
- Barbara A. Ward Chair, Anti-Censorship Committee
Thanks to the American Library Association, the Asheville Citizen-Times, the Comic Book Legal Defense Fund, The Los Angeles Times, and The Spokesman-Review for some of the information included in this column.
Teen Issues:
Gender Identity
YA Resources
Navigating through gender identity issues can be difficult for any teen, as well as for teachers involved in these teens' lives. And although we have touched on these issues in previous newsletters, Caitlyn Jenner's recent declaration of being transgender may bring the topic back to the forefront among our
students and school communities. Students questioning their gender identities might feel lost for an empathetic ear, or they may have close friends or family
members questioning their gender identities and need information that will help them better understand their loved ones.
To help navigate through this topic that has newly skyrocketed back into the public eye, we, as educators, have to be prepared to assist students with books that offer authentic accounts of transgender experiences, along with reliable information. Keeping a handy reference list, or better yet, adding them to your classroom libraries will help promote understanding for all students, as well as open the door to a safe place for discussion.
Classroom library must-haves include:
Alex as Well
by Alyssa Brugman (MacMillan, 2013)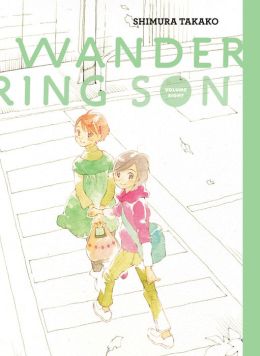 Beyond Magenta: Transgender Teens Speak Out
by Susan Kuklin (Candlewick Press, 2014)
Double Exposure
by Bridget Birdsall (Sky Pony Press, 2014)
Everyday
by David Levithan (Random House, 2013)
George
by Alex Gino (Scholastic, 2015)
Rethinking Normal: A Memoir in Transition by Katie Rain Hill
(Simon and Schuster, 2015)
Some Assembly Required: The Not-So-Secret Life of a Transgender Teen
by Arin Andrews (Simon and Schuster, 2014)
Wandering Son
Series by Shimura Takako and Matt Thorn (Fantagraphics, 2015)
(List compiled with assistance of Margaret Robbins and Adam Crawley, The University of Georgia)
Don Gallo and c.j. Bott recently attended a memorial service for longtime ALAN member and past president Sarah Herz. Here are some notes on the memorial:
The memorial service was wonderful--that sounds odd, but Sarah must have been pleased! It was held in a Unitarian Church that was shaped like a giant boat with the altar in the bow and the meeting room/sanctuary had sliding glass doors on either side which were open and the gentle breeze joined the service. Several people spoke, her daughter Kate, son Mark, plus her husband
Steve
, and one of her grandsons played several classical pieces on the piano--beautifully. Several friends also spoke Gerry Kuroghlian, a former member of ALAN, ended it with a tip of the hat to Sarah's professional involvement. (When we first got there, Steve came us to us and said he has a bit of guilt that he never involved himself in Sarah's life by attending NCTE/ALAN with her to hear her speak. He never knew she had such a presence in the world of YA Lit. Don and I had forwarded several of the messages people sent to me when after I let some ALAN people know Sarah had died--Steve was so touched by all of those.)
Everyone seemed to know the same Sarah we all did, straight forward, not wasting any words (one speaker called it midwestern clarity as that was where Sarah was from), never seeing a boundary that could not be dealt with or pushed aside, and a rich love of laughter and friends. Of course I cried and smiled and glowed for Sarah.
How lucky I/we are to have had her in our lives.
A young adult author, Heather Demetrios, is using social media for her readers to be directly involved with The Lexie Project that follows Lexie Baker, a character from her book, Something Real. Heather's desire is to collaborate with her readers in "real time" to help develop Lexi's story, chapter by chapter. The readers are part of the creation of the story and can interact with Lexie and comment, give advice, guide her what to do next. The Lexie project was launched on June 8th.
One of the purposes of the Australian Reading Matters conference was to focus questions of diversity and representation in young adult novels. Find out what Laurie Halse Anderson and Sally Gardner and seven other authors have to say about diversity in young adult novels.

James Patterson is creating his own publishing imprint, Jimmy Patterson. Part of Little Brown & Co., the imprint will publish eight to 12 young adult novels a year. He will publish four to six titles of his own and will also accept manuscripts from other writers. Earnings will be donated to his literacy projects and will focus on making reading habitual for children.
I'll Give You The Sun by Jandy Nelson (Dial Books, 2014)
Follow Jude and Noah, fraternal twins, who compete for boys, a spot at an elite art school, and their parents' affections. A terrible tragedy tears the family apart, and the chasm between the twins grows as secrets are deeply hidden. Told in alternating perspectives from Jonah's point of view at age 13 and Jude's at age 16, their individual
strong voices entwine to tell how their secrets changed lives and now must be heard.

- Cynthia Dawn Martelli


Noggin by John Corey Whaley (Antheneum Books for Young Readers, 2014)

Cancer kills Travis his sophomore year in high school, but thanks to cryogenics, he is back, taller, more muscular, and with his head on someone else's body. Five years have passed for his family and friends, but for Travis, it seems like he woke up from a long nap. He's back in high school, but his friends and girlfriend have graduated and moved on. How can he live in the past and the future at the same time?

- Cynthia Dawn Martelli
Isla and the Happily Ever After by Stephanie Perkins (Dutton, 2014)
The studious and shy Isla Martin has an eventful senior year at her Paris boarding school when she falls for the rebellious and thoughtful cartoonist Joshua Wasserstein. Their romance is passionate and genuine, and Europe is the perfect place for two teens to fall in love. Yet Josh is under pressure to perform as a politician's son, and Isla is unsure of her post graduation plans. Will their relationship survive the obstacles they must face? Stephanie Perkins's refreshing and engaging realistic fiction novel includes cameo appearances from
favorite companion novel characters Anna, Etienne, Lola, and Cricket, and readers will re-learn the thrills and joys of first love.
- Margaret Robbins
Calls for Papers and Proposals
The ALAN Review
Winter 2016 Adolescence and Adolescents: Defining the Culture of Youth
Submissions due July 1, 2015
In this issue, we invite you to consider how young adult titles (and those who write, teach, and promote them) might offer, challenge, confirm, or critique conceptions of adolescents or adolescence. How do authors present the young people they describe? How do readers respond to these representations? How do educators envision the young people in their care-and how does this vision influence how they care for them? How might stories help readers navigate adolescence (as defined through any lens) and work though the complexity expressed by David Levithan and John Green: "My face seems too square and my eyes too big, like I'm perpetually surprised, but there's nothing wrong with me that I can fix" (Will Grayson, Will Grayson)? As always, we also welcome submissions focused on any aspect of young adult literature not directly connected to this theme. Click here for more information. All submissions may be sent to alan-review@uconn.edu prior to July 1, 2015. Please see the ALAN website for submission guidelines.

The ALAN Review
Summer 2016 Mediating Media in a Digital Age
Submissions due November 1, 2015
Today's young adult readers access and generate young adult texts in myriad forms. Through multimedia platforms, television and film adaptations, fan fiction, and social media, they engage with stories in ways that extend beyond the originals. These opportunities for connection are rich in potential and complication. Do media enrich our interactions with others and our world-or is there a falseness in this seeming linkage? Consider the perspective of Rainbow Rowell's narrator: "There are other people on the Internet. It's awesome. You get all the benefits of 'other people' without the body odor and the eye contact" (Fangirl, p. 147). We wonder if all readers are inspired by techie texts or if some, in fact, imagine life as "an analog girl, living in a digital world" (Neil Gaiman, American Gods, p. 332).
For this issue, we encourage you to ponder and explore the ways in which you use young adult literature to help young people mediate media: How do you foster innovative engagement with media in your professional setting? What are the challenges of teaching and learning in the digital age, and how might they be mediated? How do digital communities invite and/or exclude young people today? What role does/can YA literature play in successfully navigating life in the "digital age"? As always, we also welcome submissions focused on any aspect of young adult literature not directly connected to this theme. All submissions may be sent to alan-review@uconn.edu prior to November 1, 2015. Please see the ALAN website for submission guidelines.
ALAN Online News
Items needed for this newsletter: ALAN organizational news items, YA Links in the News, The Book That Changed My Life, Real Quick Picks, candidates for Spotlight on an ALAN Member, feature articles about programs in your area that promote teen reading or young adult literature. Photographs are welcome as well. Send to Anne McLeod or Kacy Tedder. Deadline for next newsletter is July 15, 2015.
Reading
Revolution Swag Available on CafePress!


Get geared up for the 2015 ALAN Workshop in Minneapolis. Shop the ALAN Marketplace on Cafepress.com and show your support for the Reading Revolution. Below are just a few of the items available with this year's workshop logo.
T
Moved recently?

Remember to send a change of address to Membership Secretary

Karin Perry.

The postal service does not forward bulk mail, and if ALAN does not have your current mailing address, you will miss issues of TAR.