| | |
| --- | --- |
| JUNE 2016 - In This Issue: | |
SUMMER SCHEDULE BEGINS

: Single Service at 10:30 a.m.
May 29
"Transgender 101" Rev. Thom Belote, preaching
With all of the attention garnered by HB2, also known as "Hate Bill 2," it seems like a good time to revisit our commitment to be a Welcoming Congregation, fully welcoming to the LGBT community. As Unitarian Universalists, we are the first denomination in the United States to embrace and welcome transgender individuals. Join us this morning as we re-affirm this commitment.
June 5
Annual Rising Up Flower Communion Service for All Ages
This service celebrates youth who are rising up to Middle School, High School, and graduating High School Seniors. It culminates in a favorite ritual of the Unitarian Universalist faith--the Flower Communion.
Each attendee should bring a fresh flower to the service to contribute to the communion.
The service is followed by a reception honoring the Seniors and their families.
June 12
"The State of the Church"
Rev. Thom Belote
The worship service before our annual meeting will reflect on the highlights and important moments from this past church year. Rev. Thom will give his last sermon of this church year sharing his thoughts on our strengths, accomplishments, and challenges.
June 19
"No Plan, No Problem"
Nathan Kosiba, Preaching Practicum
Since graduating college this millennial has already left the career he went to college for in favor of an unknown future. Join us as Nathan talks about how not having a plan has let him explore new opportunities and made him change his entire mindset.
June 26
"Weavers & Threads: A Sermon in Story and Song"
Eric Bannan, Preaching Practicum
When we tell a story, we weave together the threads of our personal experience and beliefs; we express our values, even sometimes unintentionally. When someone hears our story and they are moved or inspired by it, a little strand from that thread connects the teller and the listener at the heart. We will explore how our personal stories connect us as families and as a community.
ANNUAL MEETING OF THE CONGREGATION

As prescribed in our Bylaws, the Annual Meeting of the Congregation will be convened in the sanctuary immediately after the single service on June 12. The meeting agenda and backup materials will be distributed two weeks prior to the meeting. Please, if at all possible, plan to attend so we may conduct necessary church business.

MESSAGE FROM THE MINISTER

On Monday, May 16, I was honored to join the roll of those in our church and throughout our state who have been arrested for civil disobedience as part of the Moral

Monday

campaign against the immoral actions of our state's legislature. In doing so I entered into a company that includes dozens of members of Community Church and a significant number of my Unitarian Universalist clergy colleagues from throughout North Carolina.
As we enter the month of June the church year is winding down and I'm preparing for vacation and study leave. In the second half of June I will be taking a short trip with my family to the beach and then heading to Columbus, Ohio, for Unitarian Universalist Ministry Days and General Assembly. I will be on study leave and vacation through most of July, returning to the pulpit on

July 31

.
One of my favorite things in ministry is a class I lead in the spring called the Preaching Practicum. During this class I teach homiletics - the art of preaching - to a small group of parishioners and they work to craft sermons. I hope you'll make it to church on many Sundays during the summer to be inspired by the fruits of their labors. Here's the Preaching Practicum lineup for this summer.
July 24 Rachel Rose

Have a great summer!

Rev. Thom
FIVE MONTHS AND COUNTING
OCTOBER 29, 2016
Will it be "Nightmare on Purefoy Road?" Or perhaps "Night of the Living Bidders?" The theme will surely include spooks, hobgoblins, ghosts and witches' brew. This year we are going to concentrate our energies (and yours) on auctioning off services of all kinds. Do you have a special talent for interior design, home repair, sewing or tailoring, pet sitting, computer consulting, landscaping, chauffeuring, cooking lessons, basket weaving, piano tuning? The list is endless. Begin thinking now about what you can offer. Note: This doesn't mean that we won't accept offers of vacations at the beach or mountains because they always add extra excitement to the bidding.


Ivy Brezina has a team of 12 people who are willing to chair designated activities. However, they are also going to need help with the decorations, registration, live auction, silent auction, set up, clean up and food service. Contact Ivy Brezina at 415-663-8703 or
ivy.brezina@yahoo.com
and select the perfect fit for your talents.
ANNUAL CONGREGATIONAL MEETING

As prescribed in our Bylaws, the Annual Meeting of the Congregation will be convened in the sanctuary immediately after the single service on June 12. The meeting agenda and backup materials will be distributed two weeks prior to the meeting. Please, if at all possible, plan to attend so we may conduct necessary church business.


STRAIGHT TALK WITH REAL MUSLIMS

Sunday, June 12, 3 pm

,

in the Sanctuary

Introduced by Rev. Thom and moderated by Krista Bremer (author of "My Personal Jihad"), the panel will include Ismail Suayah, originally from Libya; Dr. Mohammed Abu Salha, father of slain students Yusor and Razan Abu-Salha; and other local Muslims.

How familiar are you with Islam? Do you have questions about Muslim culture, sharia law, treatment of women, or the beliefs and practices of Muslims in our area? Join Muslim neighbors for an afternoon of straight, soulful talk. All questions and comments - even politically incorrect ones - are welcome.

To learn more about the panel,

read this article

about the panel held at Flyleaf Books in March. It is due to the overwhelming response to that event that the panelists want to do it again.

Summer afternoon - summer afternoon;
to me those have always been the two most beautiful words in the English language. ~Henry James


AUDITIONS, AUDITIONS, AUDITIONS


Auditions for this fall's play, Little Women, will be held on

Sunday, May 29

from

1pm to 3pm

and on

Tuesday, May 31

from 8pm to 10pm. You can plan to come to either or both of these. Please bring your calendar with you so you can let me know when you won't be available.

We are looking for 4 teenage young women, 1 middle aged woman and 2 women who can be middle to older age. Also 1 teenage young man, 1 young-middle aged man, 1 middle aged man and 1 older man. So - parts for every one!!!

SUMMER PROGRAMS


Sundays at 10:30


In Pre-K we will share stories and crafts about different kids of families with plenty of outside play time.

What do I Believe? Four Sundays, June 12-July 3

Led by Nora Smith. Nora is a rising senior at Appalachian State and will be working in our RE program as part of a summer internship as she discerns a calling as a religious professional. Throughout her youth Nora worked in our RE program here and the Director of our Chalice Camp this summer. For these four weeks she

will be working on helping the kids develop a rudimentary understanding of something they will encounter through their lives as Unitarian Universalists - their personal beliefs. We will be creating a covenant together and then exploring those ideas through different methods of expression. Each activity will build on the previous but it can also be understood, and appreciated, and participated in by children who have not attended the previous Sunday.

Summer Art Program -- Fence Folk 4 Sundays, July 10-31

Our annual summer children's art project this year will be creating Fence Folk. The art will be displayed in the sanctuary in November as an artistic accompaniment to the play Little Women.

Heather Cramer is a new member of Community Church and a retired art teacher and graphic artist. Creating art has been the center of her life since she first picked up a crayon, so retirement allows her to spend endless hours doing what she loves most... creating multi-media images of life and all the stories it holds! She has taught from toddler to senior citizen over the years... in Atlanta and at Carolina Friends Summer Camp, Camelot Academy, and Montessori Children's House here in Durham. She has designed and led art workshops with UU Womenspirit and other organizations. She is looking forward to rolling up her sleeves with the children at Community Church this summer... encouraging their creative flow and interspersed with much laughter! Her art is currently displayed in the Commons.

Story Telling with Donna Washington -- August 21
Hearing Donna's stories is a much anticipated August tradition for our children. We are so lucky to have world renowned storyteller in our congregation.
SUMMER MIDDLE SCHOOL YOUTH - HALF & HALF
Sara Gush and Matt Nelson will lead our Middle School youth summer. Half of each session will be devoted to lively discussion of topics the youth have suggested -- from sports to transgender bathrooms to Greek mythology. The other half of each session will be spent playing games and do other activities both inside and out. Sara will keep parents posted about the topics and activities via email.
High School Youth group will meet monthly for movies nights during the summer months and will resume weekly meetings in September.


COMMUNITY SERVICE MINISTRY
MANY THANKS TO AN EXEMPLARY LEADER
Kathy Farinola has served as the co-chair for our congregation's Habitat committee for 6 years. She is now retiring. Her role included much publicity, leading 2 Share the Plates each year to earn the required $4,000, working with CRE to teach the children how building a home can help a family's life, overseeing lunch for our construction volunteers, and planning an appropriate dedication of the new home.
The first year she researched the location of all the homes previously built by our church, took photos of them, and made a mounted Habitat history. Each year she and her co-chair Dave Morgan brought new wooden boards to CRE classes, so the kids could draw hearts and write messages on the actual boards to be used. She also made small paperback books from photos taken during construction and presented them to the new family. It is hard to say a big enough thank you to Kathy for her hard work and enthusiasm for 6 years.
CHANGES AT HABITAT FOR HUMANITY
Marilyn Alexander and Deb Ross will temporarily handle Kathy's duties while a search continues for her successor. Dave Morgan will continue as co-chair of the construction for our house and welcomes any new volunteers interested in helping with that next fall.

How would you like to be a part of a committed group of volunteers whose decisions significantly impact over twenty worthwhile organizations and projects both locally and in the wider world? The SHARE THE PLATE (STP) Steering Committee is looking for two or three new folks to join the ranks!! We meet twice a year to review applications for STP funding and select appropriate applicants, scheduling them for an STP Sunday. We also provide individual guidance for project coordinators and continue to refine our policies and guidelines for STP approval. Interested? Contact Jill Baker
or Jane Provan.
STP - JUNE 12:
UNITARIAN UNIVERSALISTS FOR JUSTICE IN THE MIDDLE EAST and
COALITION FOR PEACE WITH JUSTICE
On June 12, 6 days after start of Ramadan, Peace and Justice Committee has chosen for Share The Plate two groups advocating justice and security for all people of Israel and Palestine. A gift
to this STP collection furthers work of peace in this troubled area.


Unitarian Universalists for Justice in the Middle East
works within the
UU community to affirm equality, dignity, freedom, and security of all peoples involved.
UUJME partners with other organizations, including Jewish Voice for Peace, Friends of Sabeel, UU Service Committee. UUJME's principal activities are educational, including
programs at General Assembly, support of local UU congregation social action committees, and
sponsorship of trips to Israel/Palestine.
Coalition for Peace with Justice
, an ecumenical interfaith
network, based in the Triangle, with participants from across NC and US, is dedicated to education, advocacy, and non-violence. CPWJ offers a variety of activities that include educational and cultural programs, travel, dialogue groups, and peace vigils.


Thank you for your generous support for the Benevolence Fund and The Minister's Discretionary Funds on May, 8, 2016. You contributed $1,198 which will be divided equally between the two funds.
The Benevolence Committee uses the fund when there is a financial need in the community and the Minister's Discretionary Fund is used to financially support members of this congregation. I am proud of this church and all it does.

Thank You,
Katie Donovan, Tom Belote
ECO'S ENVIRONMENTAL CORNER
First Sunday Recyclables
June 5:
Greeting cards
(includes thank you cards). Cards will be remade into new cards by children at St. Jude's Ranch. Also, as every month, b
atteries
(AAA - D, button, rechargeable), corks

(natural and synthetic), plastic pencils, pens, and markers. Note: ECO has become aware of a simple safety measure that should be taken when recycling batteries. Look for more information at the ECO table.
ECO provides some very useful recycling information
on their website. Some of the information is specific
to Orange County, but there is also good general information. Check it out here.
Summer is almost here and gardens are in full bloom. Check out the ECO theme, "Help Bring Nature Back Home" for some great ideas on restoring wildlife habitat. Click here for more info.


FLAMING CHALICES SOFTBALL

The Sanctuary for Dialogue (SfD) team held its third dialogue on "Privacy and Security Surveillance." Twenty-three participants explored their own and others' views on the topic in single sessions on May 20, May 23 and May 27. This was the largest number of participants to date.
The inclusion of a proposed business resolution on the June 2016 General Assembly agenda, requiring divestment of UUA funds from five companies which do work in Palestine for Israel, has attracted additional attention to the Israeli-Palestinian issue. At the request of Rev. Thom and because many church members have expressed interest in this topic, SfD is planning a dialogue on Israel and Palestine for this fall. Participation will be open to members of the congregation. Watch for registration information this fall.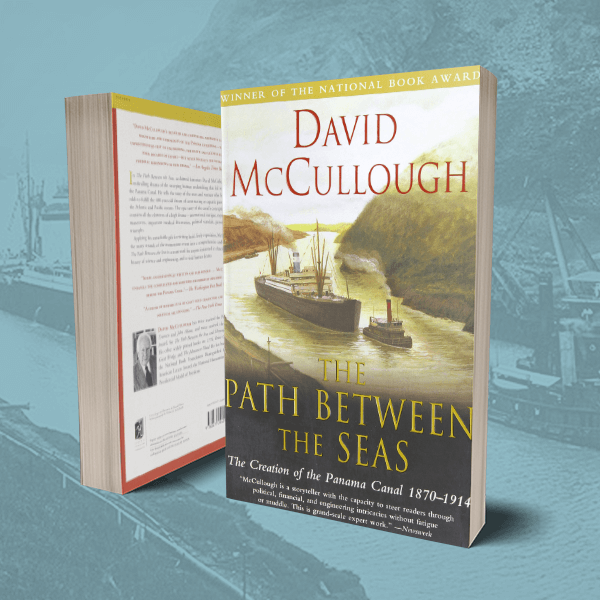 You can find our reads for the rest of the year on the church's website
. Join us to talk about those which most interest you.
HONEYSUCKLE TEA HOUSE
On Friday, June 10, the WomenCircle invites you to join us for tea
and conversation in an open-air pavilion 15 miles west of Chapel Hill. Many teas and other treats are for purchase. The grounds also include a six- acre herb farm and a flower and herb labyrinth inspired by Buddhist and Hindu mandala designs. Honeysuckle Tea House is located at: 8871 Pickards Meadow Road, Chapel Hill, 27516. To carpool, meet at church at 9:30 a,m. For more information on the tea house visit their website.
RVSP, email Ivy Brezina
or call 1-415-663-8703.
TUBING ON THE DAN RIVER.
Float, float, float your tube
gently down the Dan! Merrily, merrily, merrily,
merrily, join us if you can!

WomenCircle and their family members are invited to a day of tubing on Saturday, June 11. Pack a picnic lunch, water bottle, sunscreen, hat, towel and old sneakers. Meet at the church at 8:45 a.m. to carpool. Tube costs range from $14 (basic) to $30 (luxurious with cup holder and head rest). Go to
danriveradventures.com
for additional information on tube prices and to print out a waiver form which you must bring with you. Make your reservations by May 29. Bring check to church or send to Ruth Gibson, 336 Standish Drive, Chapel Hill, NC 27517. Questions? Email Ruth or call 919-259-2894.
Once reservations are made, additional details will be sent.
COMMUNITY CHURCH CLICKERS

Come click, chat, and visit with the Community Church's Clickers (soon to be renamed) at their monthly gatherings in the Commons area on

June 1
st
and the first

Wednesday

(

2-4 PM

) of each month. We are patterning our group after Warm Up America
and Clicking for a Cause at Eno River UU Fellowship
.
Learn how to make 7" x 9" blocks (washable acrylic, #4 worsted weight yarn) for our planned service project ("hUUg" shawls for hospice) or bring your own project to work on.
We are giving to others through our hearts and hands.
All crafters are welcome.
If you are interested in learning how to knit or crochet, we will have yarn, hooks, and knitting needles to help you get started.
Donated blocks can also be left in our collection container in the volunteer room in the church office.
Contact Susan Blanchard
for more information.
STRAIGHT TALK WITH REAL MUSLIMS

June 12, 3:00, Sanctuary.
Converse with panelists:
Dr. Mohammad Abu-Salha Jordanian-born psychiatrist whose daughters Yusor and Razan, and son-in-law Deah Barakat, were shot in Chapel Hill in 2015.
Chaplain Shane Atkinson Southern Baptist from Mississipi, is now Muslim, provides Pastoral Care at UNC Medical Center, and is Associate Imam at Raleigh's As Salaam Islamic Center.
Tanzeel Chohan on Raleigh Human Relation Commission and active in the Islamic Association.
Muad Hrezi Libyan-American UNC grad, spent last summer in Rwanda working for the Minister of Health.
Deonna Kelli Sayed
an author and storyteller who has appeared on WUNC and NPR and produces a podcast series.
Dksayed.com
.
Nsenga Knight
from a large Afro-Caribbean Muslim family
, is an accomplished artist.

Nsengaknight.com

.
Krista Bremer (moderator) author of My Accidental Jihad: A Love Story and associate publisher of The Sun, lives in Carrboro with her Libyan-born husband Ismail and their two children.
Tuesday Night Meditation is in recess for the summer. We will resume o

n September

6. For further information contact Delia Keefe.


COMMITTEES AND MINISTRIES

THE VIEW FROM THE ROOF


BUILDING & GROUNDS UPDATE
Our "Less Leaks!" campaign is working. From roof repairs to HVAC fixes, we have stopped and prevented a number of ceiling and other leaks this year. Our new focus is "Let There Be Light", especially in the entry/courtyard areas. Check out the new LED bulbs and modified covers on the brick-lights at the courtyard steps. John Lestina and Brad are prototyping John's low cost upgrade to the old lights. We plan to roll it out to the rest of the brick-lights in the coming months.


Book a Deep Cleaning Teambuilding Event for your committee, group, etc. Make Your Mark on our scuffed up walls! The Art groups have claimed the walls under our Sanctuary art, who will sign up for the rest?


Next B&G WorkPARTY - Monday June 6 @8:00AM. Lunch out ~noon.