| | |
| --- | --- |
| JUNE 2017 - In This Issue: | |
SUMMER SCHEDULE: SINGLE SERVICE AT 10:30 A.M.
June 4
Single Service at 10:30 a.m.
Annual Rising Up Flower Communion Service for All Ages
This service celebrates youth who are rising up to Middle School, High School, and graduating High School Seniors. It culminates in a favorite ritual of the Unitarian Universalist faith--the Flower Communion. Each attendee should bring a fresh flower to the service to contribute to the communion. The service is followed by a reception honoring the Seniors and their families.



June 11
Single Service at 10:30 a.m.


"Being the Church" Rev. Thom Belote, preaching

On this Sunday of our annual congregational meeting Rev. Thom will share reflections about our past year, the work before us, and this zany, precious, and remarkable thing we call church.

June 18
Single Service at 10:30 a.m.
"World Changing 101 - Challenging the Myth of Powerlessness" Eric Bannan, Preaching Practicum
You are changing the world whether you like it or not! Inspired by David LaMottes's book and work for social justice, we will explore how big change is made up of many small changes.



June 25
Single Service at 10:30 a.m.
"What's So Funny?" Linda Thompson, Preaching Practicum

Humor defies our expectations. It can help us survive adversity, yet it was maligned for centuries. Linda will take a look at humor and why, she believes, we should be grateful for the oddness that it brings to our lives.

As we gravitate towards what humor offers us, we can

learn to tap into the natural joy we have within.
MESSAGE FROM THE MINISTER

One of my favorite things I do each year is lead a class in the spring called The Preaching Practicum. I select a handful of students and offer them a crash course in homiletics (the study of preaching.) The class members read and discuss the assignments and take part in writing exercises. Then they preach rough drafts of their sermons to each other for feedback and constructive criticism. Then, they work with me and with members of the Worship Associates Ministry to craft the service. Finally they deliver their sermons to the congregation during the summer months.
Between

June 18 and July 30

you're invited to come support your fellow congregants as they step up into the pulpit. Here is the list of summer preachers:
June 18

Eric Bannan (PP class of 2016)
July 2

Lauraina Levwood (member of UU Fellowship of Winston-Salem)
Come see your fellow congregants shine!
REV. THOM'S SUMMER SCHEDULE
I will be on vacation and study leave (with some denominational travel thrown in) from

June 14 to July 31

. I will be out of town most of the second half of June, including a trip to the UUA General Assembly from 6/19-6/26. I plan to be in town for most of July.
Vacation and study leave are a chance to rest, read, reflect, and re-energize. During July I will not be responding to any church business by email. However, I will respond to pastoral emergencies. The best way to reach me in the event of a pastoral emergency is to call my cell phone, (919) 259-2009. You may also direct caring needs to the Caring Ministry.
Please plan to attend our Annual Congregational Meeting immediately after the 10:30 single service on Sunday, June 11th. The agenda will include information on the results of the Annual Pledge Drive, the Our Space Our Future Building Project, and a presentation by the Endowment Fund. New members will be elected to the Endowment Committee and the 2017-2018 budget will be reviewed. Coffee hour will be held before the 10:30 service. Child care is provided for the congregational meeting. Please use alternative parking if you can. Send any questions to
warshawsj@gmail.com
.
It is never too early to begin planning your donations of hand made/high value (no garage sale items, please) treasures, theme dinners, special events, and unique services for Community Church's November 11, 2017 auction. The 2017 catalog will open for new donations in July. In the meantime, check out the 2016 catalog at togetherauction.com/ccchuu and imagine what you might be able to share with others next year. This year's theme is SUUper Heroes so you can come dressed as your favorite UU, another hero you consider to be super, or your super self. For more information and to volunteer to help, contact Don and Susan Blanchard.
Outdoor Connections:

June 2-4

. Peak of the Rhododendron Bloom along the Peaks of the Parkway. Asheville after dark. Good times, good eats, good friends. RSVP:

chandler-dorfman@mindspring.com

On Sunday

mornings,

June 4 & June 11

, we'll be offering a two-part Exploring Membership class before the service. The class will provide an introduction to Unitarian Universalism and our congregation, cover the meaning of membership, provide an opportunity for reflecting on our spiritual journeys, and give you chance to meet others who are newer to The Community Church.

Classes will be held from

9:00 to 10:20 a.m.

in the Kirby Room. Please RSVP by sending an email to Rev. Thom Belote or Rachel Rose. Childcare is available upon request. Let Thom or Rachel know

ASAP if

you need

childcare to be able to attend

.

Sunday, June 11
Our annual Congregational Meeting will be held at 11:30 a.m., immediately following the single service.


Sunday June 11 at 3 PM
in the Sanctuary

Delthea Simmons, A Book of Uncommon Prayer

Reading, Book Signing and Reception
See article below for more information.

A memorial service for Dorothy Mayer will be held at the church on Saturday, July 8, at 10:30 a.m. A link to her obituary is

here

.

Saturday, November 11. Mark your calendars now for this all-church fundraising event! See article above for more details.





"ENVISIONS"

"My work is in response to life's twists and turns. Somewhere between allegory and realism, these paintings can be understood as 'envisions' meant for the viewer to imagine ideas or ponder possibilities. Viewers are invited to enter into a world where the universal is made personal and the personal universal." Because of the depth of of her work, Nina has written a short description of the story and symbolism of each painting - which will be displayed beside the painting.

HOGWARTS ON THE HILL MINI-CAMP




Hogwarts on the Hill" -- A magical summer mini-camp experience--

August 11-13, 2017


At "Hogwarts on the Hill" church children and youth will explore community, UU values, and fun In the spirit and ambiance of Harry Potter's Hogwarts -- complete with costumes. sorting. opening Feast, house ghosts, common rooms, quidditch, and wands. Wizarding classes will include Potions, Transfiguration, Divination, and Charms. Rising 1st-6th graders attend HotH as students. Rising 7th-12th experience the fun as prefects and assistant professors.

CAMP SCHEDULE



8/11, Friday Evening, 5:30-8 PM
(Opening Feast, Sorting, Exploring the School, House Bonding)



8/12, Saturday, 9:30-4 PM
(Wizarding classes and activities, Lunch, Quidditch Practice)



8/13 Sunday Morning, 9:00-10:00 AM
(Closing Breakfast with parents before church)

HELP WITH HOGWARTS ON THE HILL




Seeking creative souls with magic in their hearts to bring UU values to life in a new way this

August 11-13

. Following in the footsteps of other UU congregations, we are developing a

Hogwarts

/Harry Potter-themed mini-camp for church children and youth. We need adults to shop, decorate, and create the ambiance, to teach the classes, and to serve as heads of house, cooks, ghosts, music leaders, and headmaster or headmistress. We need middle-schoolers to serve a Prefects, and High Schoolers to serve as Apprentice Professors and other roles. Have you ever wanted to teach a Potions class? Help a budding young wizard choose a wand? Dish up a gillyweed/slug sandwich (vegan, of course!)? We would like your help to create our own

Hogwarts

on the

Hill

!.

If interested, contact Selden Holt (

seldenholt@gmail.com

or

919-260-1842)
DELTHEA SIMMONS READING, BOOK SIGNING AND RECEPTION
Delthea Simmons --A Book of Uncommon Prayers--

Reading, Book Signing and Reception--

Sunday June 11 at 3 PM
in the Sanctuary
We are happy to welcome Delthea Simmons, UU writer, activist, actor, and spoken word artist for a reading of her first collection of poetry and prose, A BOOK OF UNCOMMON PRAYERS. Delthea will be reading one of her meditations in worship at
10:30
and then she will join us for a reading and reception at
3:00 PM
on
June 11
.
A Book of Uncommon Prayers is a naturalistic journey through the eclectic nature of one woman's participation in and observation of this our one life. Writings covering topics as varied as race, religion, politics, the nature of evil, and the realities of love are woven together with remembrances of childhood and calls for social action, making this book an enticing and intriguing read and re-read.
Delthea was born in Washington DC and was raised there and in SE North Carolina. She attended UNC-Chapel Hill and the UNC-Wilmington. She has worked in Television and Film for over 30 years and is the author of two plays, a TV pilot. Delthea is a member of the UU congregation in Wilmington and is know to many in youth in our congregation in her role as the Artist in Residence at the Shelter Neck Summer UU Youth Camp.
CHARLES M. JONES PEACE & JUSTICE COMMITTEE
JOIN THE UU AND FRIENDS CULTURAL IMMERSION ECOTOUR TO SAN RAMON, NICARAGUA IN FEB. 2018
"'San Ramon rocks!' was my granddaughter's assessment of our time in Nicaragua," writes Mary LeMay. We had spent four days in the mountainous part of the region, learning about water issues, how to grow coffee ($18 a pound actually is inexpensive for organic, shade-grown coffee!), and watching amazing birds, and singing, dancing, and eating. Then we spent three days living with a family in the town of San Ramon, the Spanish-English dictionary at our elbows as we talked with the matriarch, the college-aged daughter, and cooed over the baby granddaughter. The ice cream shop on the corner was a real hit! I highly recommend this tour for any age. I was able to visit one of the schools that our church helps support, a very moving visit.
For more information on participating, meet Lonna Harkrader, on June 25, at 12:00 PM in the Straley Room.
ECO'S ENVIRONMENTAL CORNER

First Sunday Recyclables
June 4: Greeting cards
(includes thank you cards). Cards will be remade into new cards by children at St. Jude's Ranch. Also, as every month, batteries (AAA - D, button, rechargeable), corks (natural and synthetic), plastic pencils, pens, and markers.
Climate Marchers:
ECO members Laura Gilliom, Cecilia Warshaw and Steve Warshaw, along with Gary Giles and Ruth Gibson, joined the People's Climate March in Washington, DC. They carried a banner by Durham artist Shirley McConahay and wore faith flags made by children in our church. Others represented us at the Science March in Raleigh and the Climate Rally in Greensboro.
STP - JUNE 4
SHELTER NECK/INSCH FUND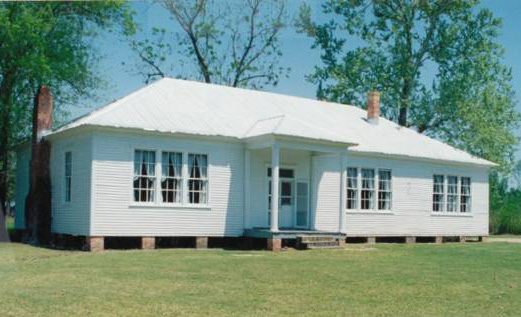 The Insch Church Youth Leadership Program fills an important gap in our ministry for youth. It offers an opportunity for older youth to deepen their connection to our church and the UU faith after the Coming of Age Program. It prepares them for adult leadership in a UU congregation, ours or others. It tells our youth that we value their leadership potential and we believe in their future leadership role within our faith.
STP - JUNE 11
BENEVOLENCE & MINISTER'S DISCRETIONARY FUND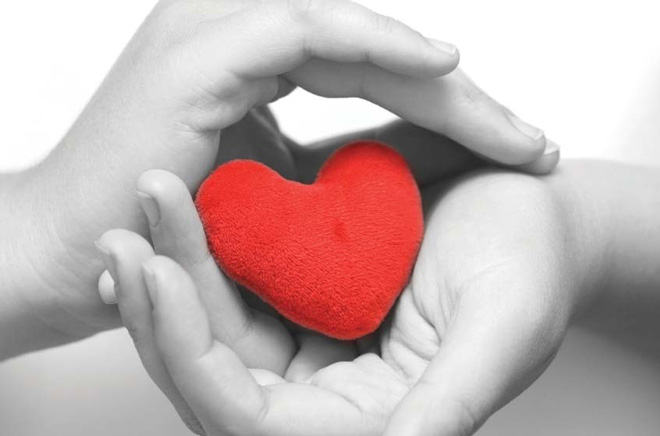 The Share the Plate on June 11 will benefit the Benevolence/Minister's Discretionary funds. Our congregation is sometimes asked to financially assist with new projects and programs and to help individual in our congregation who run into financial difficulties. These are one time requests by individuals or organizations and are not part of the Share the Plate Sundays.


In the past we have helped start up organizations with seed money, given financial assistance to flood and fire victims, people with unexpected medical bills, and other kinds of emergency financial situations. The committee works in complete confidentially with individuals. Please be generous. Thank You.
FLAMING CHALICES SOFTBALL

Come join us, to play, or just watch and cheer, as the Flaming Chalices softball team plays in the Chapel Hill summer softball church league.

All games are played at Homestead Park in Chapel Hill (Homestead Rd. off MLK Boulevard).

Schedule for June:
| | | | |
| --- | --- | --- | --- |
| | | | |
| | | | |
| | | | |
| | | | |
On

Saturday, June 17

, at

10:30

in the Kirby Room, Steve McNeary will be leading our discussion of The Wright Brothers. Written by David McCullough, this bestseller vividly describes how history was changed in 1903--on the coast of our own North Carolina--when we learned how to fly.
Join us for a stimulating discussion. UU Readers welcomes folks on a drop-in basis.

BOOK SHARING & EXCHANGE - Thursday, June 1, 2017 (7-9 pm) in The Straley Room
Got a favorite book you'd like to tell others about? Are there books you'd like to give away? We will take turns sharing short excerpts from 1 or 2 of our favorite books. Bring any books that you want to give away for our end-of-meeting book swap. Refreshments will be served. Please RSVP to Kathy Putnam.
Submitted by Kathy Putnam, Ivy Brezina & Susan Blanchard
TUBING ON THE DAN RIVER with WomanCircle on

Saturday, June 17

.
Take us to the river! Throw us in the water! All C3H2 Women are invited (along with family members) to our annual Float down the Dan River! We will meet at the church at

8:45 a.m.

to carpool--we must
arrive by
12:00 noon

and will be gone all day
.
Tube cost range from $14 to $30. Go to
danriveradventures.com
for additional information and
to print out a waiver form which you must bring with you
.
Questions? Contact Ruth at
919-259-2894
or
regibson@uuma.org
. or visit our table after church.
You may sign up there or send your reservation and check (denoting tube preference) to Ruth Gibson, 336 Standish Drive, Chapel Hill, NC 27517 by
June 4
.
Your reservation
will be confirmed
and additional trip information will be emailed when Ruth receives your payment.
In May, the Community Clickers delivered seven shawls to UNC Hospice in Pittsboro. The shawls are used by patients for warmth and comfort and remain with their families. It takes 18 blocks (7" x 9" made from washable acrylic, #4 worsted weight yarn) to make each shawl. Join us from 2-4 PM on Wednesday June 7th in the Commons area and/or from 7-9 PM on Monday June 19th in the Straley Room to click, chat, and design shawls.
Patterns for blocks can be found at http://www.eruuf.org/Caring/clickers.html by clicking on the link under "Patterns for most projects may be found here."
Can't knit or crochet? We will teach you! Have leftover yarn or needles/hooks you no longer use? We will take them! Meeting attendance is not required. Donate finished blocks at our table on the third Sunday of each month (6/18). Contact Susan Blanchard (
donsusan01@gmail.com
, 919-237-2401) for more information.
Sometimes I pick delicate lillies
and arrange them in a crystal vase,
write letters and sing quietly to my children.
But the storms always come back.
Thunderstorms with fierce lightening
devastating thunder, and tornadoes,
tornadoes that spin me off course,
SWSpalt, Disorder, Red Dashboard Press, 2017
We have written so much about how mental illness robs families and individuals of happy lives but sometimes we just need a poem.
Mental illness carries with it a stigma-the idea it is caused by weakness or bad parents. But mental illness is nobody's fault. Telling someone who is suffering with mental illness to "get your act together," is like telling an allergic person who has been stung by a bee and is in anaphylactic shock to breathe normally - without an epipen.