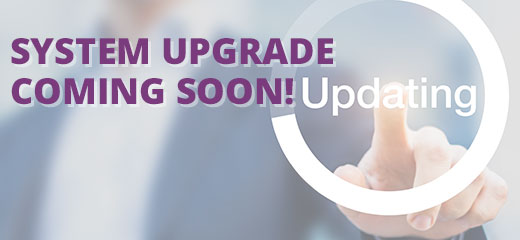 System Upgrade June 9th-12th
Be on the lookout for our System Upgrade taking place June 9th-12th. We're upgrading our system to bring you additional features and improved service! As a result, the credit union will be closed on Saturday, June 10th and Monday, June 12th. Hours are extended to 6:00 PM on Thursday, June 8th and normal business hours will resume Tuesday, June 13th. We appreciate your patience as we upgrade our system to bring you improvements that include:
Upgraded online & mobile banking with fully integrated bill pay
Mobile Check Deposit available through mobile banking
Online Account Opening for your convenience
Electronic Loan Document Signing from any electronic device
Quicken & Quickbooks Downloads
For more information about our System Upgrade, click here.
ATM Surcharge Refund Program

Our ATM surcharge refund program is going to change slightly beginning in June 2017. Instead of receiving up to $3.00 per transaction posted immediately after the transaction is complete, you will now be refunded up to $9.00 at the end of each month. Because this change is happening mid-month beginning June 10th, you may see an additional credit this month. Refunds will post daily at the beginning of the month and then you will receive a lump refund at the end of the month. This actually may result in a refund of more than $9.00 just for the month of June. We appreciate your patience and loyalty throughout this process.
Auto Loans from PCT Federal Credit Union
Let us help you get into your dream car with our dream rate! Apply for a new Auto Loan with PCT and enjoy rates as low as 2.74%*! Visit one of our locations, www.pctfcu.org or call 508-291-0777 to learn more and apply for a new Auto Loan today!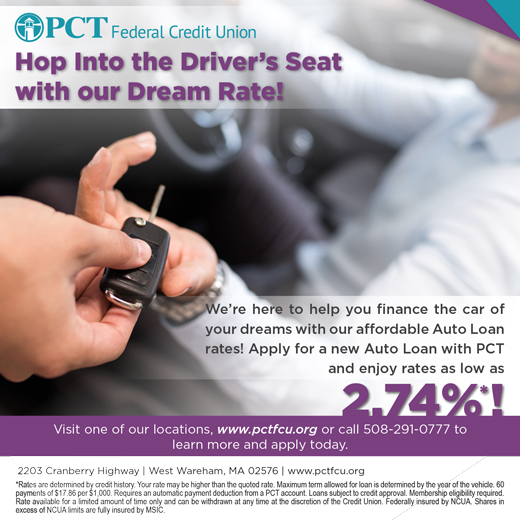 First Time Home Buyer Tips for Home Buying Season
Do you think it might be time to buy your first home? If so, take some time to read this home buying guide and tips to prepare for the home buying process. Being an educated buyer will help you get the right mortgage and the right home for you! If you're in need of a mortgage or mortgage advice, visit our website www.pctfcu.org or call us at 508-291-0777.

Employee Birthdays!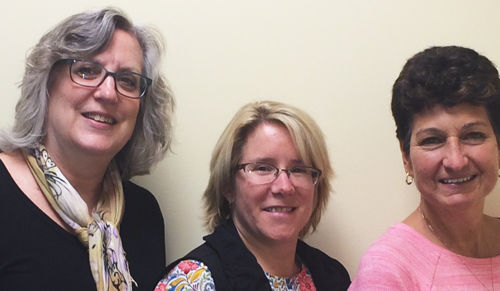 Join us in celebrating some of our wonderful employees' birthdays! Happy birthday to Glenna on June 28th, Mary on June 14th and Jody on June 10th! (Pictured left to right). We hope you all have a great birthday!
Keep Up with Us on Social Media!
Want to stay up to date with our important announcements, fun activities and helpful financial tips? Like us on Facebook and follow us on Twitter - you won't regret it!