G E N E R A L
市 場 概 括
Inflation Is Back (Sort Of) - Is Commercial Real Estate an Inflation Hedge in The New 'New Normal'?
通貨膨脹似乎又回來了
-

商業地產是這股

"

新常態

"

中的抗衡?
In the aftermath of the Great Recession, the worldwide central banks (U.S Federal Reserve, ECB, etc.) have embarked on an unprecedented economic stimulus.
Why Office Landlords Need to Increase Creativity
Gemini Rosemont's new COO, John Meehan, discusses the transforming office sector, why investors can now find long-term values in suburban markets and how to be prepared for the changes that will impact the industry.
Why Foreign Investors Love U.S. Commercial Real Estate, and Why More Will Follow
為什麼外國投資者喜歡美國的商業地產,為什麼還會有更多的追隨者
Despite fears of trade wars and increased
protectionism
, foreign investment in the United States remains direct robust.
CRE Defies Rising Tide of Global Debt Levels
Owners see no need to load up on debt, when equity remains plentiful.
R E T A I L
購 物 商 場
The Return of the Brick-and-Mortar Store
Commercial rents falling, just as ad rates and shipping costs make e-commerce prohibitive.
M U L T I F A M I L Y
公 寓 樓
Fundamentals Flourish in LA
基礎建設在洛杉磯蓬勃發展
Increased investor interest in the metro's multifamily assets is driving property values to new highs, while keeping acquisition yields at nationwide lows.
Four Ways to Take Care of Multifamily Investors
So how should a multifamily company - or, for that matter, any firm in the commercial real estate industry - go about conducting its investor relations?
F I N A N C I N G
貸 款 與 資 金

As China Puts the Brakes on Overseas Investments, Los Angeles' Development Takes a Hit
隨著中國對海外投資的限制,洛杉磯的發展熱潮受到影響。
Last year, Chinese investors interested in buying or developing property in Southern California peppered World Trade Center Los Angeles officials with questions about how best to break into the market.
Consumer Money Rates (Mortgage Rate, Prime Rate, etc.)

Cocohodo
ROWLAND HEIGHTS PLAZA
Rowland Heights
Red Crawfish
CAMPHOR TREE PLAZA
Anaheim
Sip
SEASONS PLACE
Rowland Heights
Spice World Restaurant
SEASONS PLACE
Rowland Heights
803~ 7,106 SF
Strip Center
Right next to Rowland Ranch Plaza, a popular local living center
Anchor: ACI Institute
1,082~ 3,222 SF

Neighborhood Center

Move-in Condition available

Anchor: Circle K, What A Lot A Pizza
3,382 ~ 11,618 SF

Mixed-Use Center

Anchor: Kang Ho-Dong Baekjeong, Tea Station, Meet Fresh, etc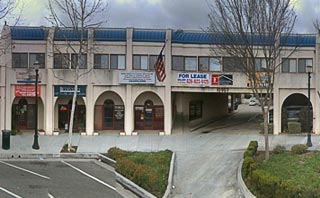 WILL CONSIDER POTENTIAL TENANTS
ACCEPTING APPLICATIONS
Neighborhood Center
1,000-4,175 SF
Anchor Tenants: BMC Pho, Cricket, Great China Buffet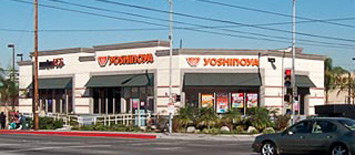 WILL CONSIDER POTENTIAL TENANTS
Street Retail
Anchor: Yoshinoya
752 ~ 1,235 SF
Medical Office Building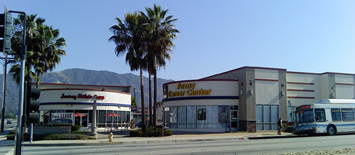 Neighborhood Center

Anchor: 7-Eleven, U.S. Gov. & U.S. Army Recruitment Center

1 Space available, 1,200 SF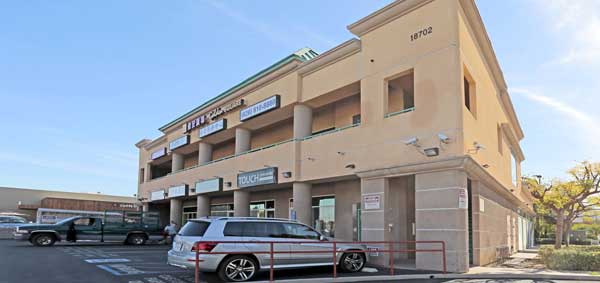 Rowland Heights, CA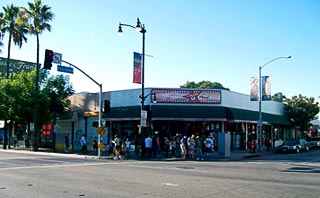 Los Angeles, CA
WILL CONSIDER POTENTIAL TENANTS
Well trafficked area

Street Retail
Montclair, CA
WILL CONSIDER POTENTIAL TENANTS
ACCEPTING APPLICATIONS
Strip Center
1,295 - 1,626 SF
680-2,520 SF
Negotiable
Street Retail/Restaurant
Anchor: Wells Fargo Bank, Snow Monster
Neighborhood Center
1,400 SF
Chino Hills, CA
WILL CONSIDER POTENTIAL TENANTS
1,380 SF
Neighborhood Center
Whittier, CA

Strip Center on Valley Blvd
1 Space, 696 SF
Rowland Heights, CA


WILL CONSIDER POTENTIAL TENANTS
Neighborhood Center
1 space, 1,086 SF
Rowland Heights, CA

918~3,000 SF
Neighborhood Center
Anchor: Ride Aid, Mobil Gas Station, Greenland Market, USPS, New Omni Bank, and Winchell's Donuts
839~ 11,448 SF
Power Center
Anchor: Seasons Seafood Restauant, JJ Bakery & Cafe, Jazz Cat, Tea Station, Half & Half
Whittier, CA
100% LEASED
WILL CONSIDER POTENTIAL TENANTS ACCEPTING APPLICATIONS
San Gabriel, CA
Street Retail

710~2,612 SF
1 Space available, 1,500 SF
Negotiable
Street Retail/Restaurant
Anchor: Little Caesar
Rowland Heights, CA
91748
Warm regards,
Investment Division
STC Management, AMO
10722 Beverly Blvd, Suite A | Whittier, CA 90601
(562)695-1513
The information transmitted is for the sole use of the intended recipient and may contain confidential and/or privileged material. If you are not the intended recipient, please note that any dissemination, disclosure, distribution, taking of any action in reliance upon, or copying of this communication is strictly prohibited. If you have received this communication in error, please notify us immediately by reply email or phone and delete or destroy all copies of the original message. Do not disclose the contents to anyone or retain any portion of this message. E-Mail can be altered, intercepted, and read by persons other than those for whom the messages are intended. Therefore, unless encrypted and signed, the integrity of this and all other electronic communications cannot be guaranteed.
Download Market Update
商業地產訊息下載
Featured
Leasing Opportunities
C
amellia Square Shopping Center
3,382 ~ 11,618 SF
Mixed-Use Center
Anchor: Kang Ho-Dong Baekjeong, Tea Station, Meet Fresh, etc


John Hsu, MBA, CPM, CCIM
Contact Us