| | |
| --- | --- |
| JUNE 2018 - In This Issue: | |
Single Service at 10:30 a.m.
June 3 Annual Rising Up and Flower Communion Service for All Ages

This service celebrates youth who are rising up to Middle School, High School, and graduating High School Seniors. It culminates in a favorite ritual of the Unitarian Universalist faith--the Flower Communion.

Each attendee should bring a fresh flower to the service to contribute to the communion

. The service is followed by a reception honoring the Seniors and their families.


June 10
"Ministry Reflections"
Rev. Thom, preaching
The end of this church year marks an anniversary for our minister, the completion of 15 years of Unitarian Universalist parish ministry. Looking back at some 600 sermons, 200 weddings and memorial services, 180 Board meetings, and much, much more, Thom will offer some reflections on ministry in general, and specifically on the ministry we share here in Chapel Hill.

June 17
"Wherein Lies The Spirit Of A Song?"
Eric Bannon, Preaching
What is this thing we call spirit? Where do art, craft and spirit intersect? We will explore these questions and celebrate the transformative power of music.



June 24


"Finding Hope When Hope is Hard To Find"


George Thompson, Preaching Practicum


The title of today's sermon is based on one of our frequently sung hymns. George will talk about ideas for staying optimistic when we face difficult situations.



ANNUAL CONGREGATIONAL MEETING

June 10th in the sanctuary immediately after the 10:30 single service.
Childcare/food provided for the kids; a celebration of our church year, especially the capital campaign and all of our new members, with a light lunch afterward for everyone.
All are welcome! The agenda will include congregational awards, the state of the church, the annual pledge drive result, and a vote on next fiscal year's budget. In addition, there will be a vote to appoint a new member to the Endowment Committee as well as approving two Endowment Fund grants. And of course, the results of our Capital Campaign as well as what comes next from the Building Project Task Force. Please join us!
SUMMER WORSHIP AT COMMUNITY CHURCH
Between

June 17 and July 29

, summer worship services will be led members of our congregation including the graduates this spring's Preaching Practicum class led by Rev. Thom. Come to church to hear your fellow congregants speak from the heart and to support them as they step into the pulpit. Here is the calendar of summer services. Rev. Thom will return to the pulpit on

August 5

.
COURSES, GROUPS AND ACTIVITIES
Click here
for information about all the fun summer courses, groups and activities happening at The Community Church!
REV. THOM'S SUMMER SCHEDULE
From

June 13-17

, Thom will be traveling to Boston with our church's Coming of Age class. From

June 18 to July 31

, Thom will split his time between vacation (recharging and rejuvenation) and study leave (reading and preparation for the upcoming church year.) Some of this time will be spent traveling out of town and some will be spent here in Chapel Hill. Thom asks that you wait to contact him with routine church business until

August 1

. However, Thom is available to respond to pastoral emergencies. The best way to reach him is to call his cell phone: 919-259-2009. Care may also be sought by contacting our church's Caring Ministry. Thom will return to the office on

August 1

and will be in the pulpit throughout the month of August.
June 6 & 7, 7-9 p.m. Auditions for Edgar Lee Masters'

Spoon River Anthology

. Rehearsals start in September. Performance dates are November 9, 10, 11. Rehearsals are scheduled around the schedules of the actors. Parts for Adults and High School youth. 2 singers (one male, one female) one of whom plays guitar. Sign up

HERE

. Questions:

email Marni Goldshlag

.

The Robertson Millpond paddle had to be rescheduled due to stormy weather and will now take place on

Saturday June 2

. We'll meet at the church at

9:15 a.m.

and will have a potluck picnic lunch at the pond.

June 8-10

. Roan Mountain for what may be the most spectacular display of Rhododendrons - period. Plus Linville Falls, a 10 + spectacle of its own. RSVP to:

chandler-dorfman@mindspring.com

CONGREGATIONAL MEETING JUNE 10


in the sanctuary immediately after the 10:30 single service. Childcare/food provided for the kids; a celebration of our church year, especially the capital campaign and all of our new members, with a light lunch afterward for everyone.


by Glenn Mehrbach, Music Director




"Summertime, and the living is easy," or so the song goes. While it's true that things do slow down for many of us during this time of year, for me it also brings a time for reflection: to sum up the work of the past year and think with a "big picture" lens about what's to come.

This was an unusually busy year for the Music Program at the Community Church. The choir started off repeating their performance of the National Anthem at the DBAP in August. Then November brought our bi-annual musical theatre production of "Oliver!," which played to large houses and involved dozens of Community Church members on all sides of the footlights. For the December "Choir

Sunday

" the Community Church Choir, accompanied by a 15 piece orchestra, offered J. S.Bach's masterpiece "Magnificat," with excellent soloists drawn from the choir itself. In February and March many of our singers played the part of "the choir" in the Playmaker's production of "The Christians," where everyone had the chance to wear "real" choir robes (although they were technically costumes). April saw our annual Music Gala, "Big BlUUe Marble: Songs for the Earth" which was regarded by many as the best ever. And finally, the choir ended the year on a high note in early May with "The World Beloved: A Bluegrass Mass."

But what of the future? In early August I will attend the annual UU Musicians Conference in Portland, which never fails to fill me with new ideas, thrilling pieces for the choir, and new strategies and techniques for using music in our congregation.

Since summer is such a good time for reflection, I'd love to hear any ideas you might have for me or the music program. I'd also love to hear from you if you're interested in helping out with music at the church, whether as a member of one of our choral singing groups, as an instrumentalist, or possibly a member of the Music Team. So feel free to talk with me after a service, or send an email to music@c3huu.org.
COMMUNITY SERVICE MINISTRY
The IFC Share the Plate collected over $2000. Thank you to all who donated to this worthwhile and important service. We have again met our goal with your generosity.
Bountiful Bags were handed out and many have been returned filled with needed items. If you still have your bag you can bring it to church. The need is ongoing and the food pantry is always in need of food items and paper products especially in the summer when children are home. Thank you for taking the extra effort that goes into filling the bags and bringing them in.
ECO'S ENVIRONMENTAL CORNER
First Sunday Recyclables
June 3 at the ECO table: B
atteries
(AAA - D, button, rechargeable),
corks
(natural and synthetic), tiny bits of metal (paper clips, nails, screws, etc.).
Walk to Bring the Pipeline to Raleigh
will take place

June 16-21 from

Nash County to Raleigh to raise the awareness of lawmakers and the NC Department of Environmental Quality regarding the need to stop the proposed Atlantic Coast Pipeline and develop 100% renewable energy. Watch the weekly announcements for details.
"Honoring Habitat"
can be seen
May 2 - June 30 at the
On

June 3

, the Poor People's Campaign, of which the UUA is an endorsing partner, will launch its week of action for "The Right to Health and a Healthy Planet." Watch the weekly announcements for details.
JUNE 3 - SHELTER
NECK & INSCH FUND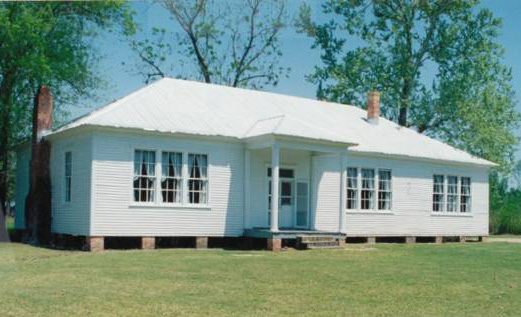 The Insch Church Youth Leadership Program fills an important gap in our ministry for youth. It offers an opportunity for older youth to deepen their connection to our church and the UU faith after the Coming of Age Program. It prepares them for adult leadership in a UU congregation, ours or others. It tells our youth that we value their leadership potential and we believe in their future leadership role within our faith.
JUNE 10 - MINISTER
'S DISCRETIONARY FUND & BENEVOLENCE
The Share the Plate on June 10 will benefit the Benevolence/Minister's Discretionary funds. Our congregation is sometimes asked to financially assist with new projects and programs and to help individual in our congregation who run into financial difficulties. These are one time requests by individuals or organizations and are not part of the Share the Plate Sundays.

In the past we have helped start up organizations with seed money, given financial assistance to flood and fire victims, people with unexpected medical bills, and other kinds of emergency financial situations. The committee works in complete confidentially with individuals. Please be generous. Thank You.


Come join the Community Clickers
as we use needles and yarn to create comfort and warmth for our community. Our projects are made with 7" x 9" knitted and crocheted blocks of washable acrylic, #4 worsted weight yarn. It takes 18 blocks to make each shawl. We delivered 8 shawls to UNC Hospice in May, bringing our 2018 total to 17 so far. We need to make at least 13 more!
Join us on Wednesday June 6th from 2-4 pm in the Commons Area and on Monday June 18th from 7-9 pm in the Straley Room. We generally spend some time working on a group project and then click and chat, but some attendees click and chat the entire time! Can't knit or crochet? Come learn! Donations of acrylic yarn, knitting needles (6-8), and crochet hooks (J-L) are appreciated! Contact
clickers@c3huu.org
for more information.
On

Saturday, June 16 at 10:30

in the Kirby Room, the CCCH Readers will discuss Strangers in Their Own Land: Anger and Mourning on the American Right by Arlie Hochschild. The book is the product of Hochschild's effort to overcome the "empathy divide" and understand the perspective of Tea Party conservatives in Louisiana. Ed Steffes will be leading our discussion. Drop-ins are welcome.
WomenCircle Pool Party.
Friday, June 22

at the home of Bonnie and Mike Gilliom. Bring your swim suits, towels, panama hats, and sunscreen and plan to enjoy an afternoon (

3:00 to 6:00 p.m.

) enjoying the pool and the company of good WomenCircle friends.

Snacks and drinks will be provided by the planning committee.

RSVP to Bonnie Gilliom atbbgilliom@gmail.com

and she will email you directions to their home.
Every Sunday there are lovely flowers in the front of the church. Once in awhile they are provided by a member to remember a special occasion. More weeks they are arranged by the Flower Committee members, Christine Arnsberger, Lisa Epner, Susie Hafer, Joan O'Brien, Lynn Harmon, and Ellie Tucker. Funding comes from the estate of Frances Brewer, former member and flower lover.
Every Friday other volunteers come to the church office to stuff the inserts into the Orders of Service. They include Karen Abbotts, Marni Goldslag, Susie Hafer, and Elsbeth Van Tongeren. Once a month Ona Pickens comes to the office to do mailings to church members who do not use email. All of these folks do their tasks out of our sight, but keep the church operating in the smooth way we now expect.
We are called to be aware of the difference between intent and impact. Case in point: an international incident was triggered recently when a celebrity chef served dessert inside a metal sculpture of a shoe to a visiting head of state. The head of state was from a culture with particularly strong feelings about shoes on dining tables. The chef didn't have the intent of offending, though that was certainly the impact.
You may have noticed that back in January we ended the practice of asking visitors to introduce themselves during the "welcome and announcements" portion of the worship service. You may wonder why this practice was changed. It was changed because while its intent was good, its impact was not. When first-time visitors arrived

on Sunday

morning, Membership Director Rachel Rose would let them know about this time in the service. Many visitors reacted by visibly recoiling. Most visitors declined to participate. Many visitors reacted with discomfort to this time in the service and several even reported feeling uncomfortably coerced into participating.
The intent was to be welcoming. The impact was its very opposite.
We are committed to being a warm and welcoming church, not just to visitors on the first time they attend, but to every person who comes

on Sunday

morning. (One Unitarian Universalist church recently ran a newsletter column from their membership committee about how once new members moved from visitor nametags to member name-badges they noticed that fewer people talked with them!) Here are some welcoming tips:
When you see someone you don't know, introduce yourself. "Hello, my name is _____. I don't believe we've met before." That person may be a first-time visitor or someone who has been a member for years but you've never met. You may have never met them because they volunteer regularly in religious education. That person may be an officer of the church. Introduce yourself.

Try to refrain from doing business

on Sunday

morning. If you are a leader, it is tempting to hold conversations with fellow ministry members to get things done. But few things are as exclusive as a group of leaders huddled up in the corner of the Jones Building during coffee hour. Be a part of the community when you're here on Sunday.
Several items and services purchased in the 2017 Fall Auction, e.g. figs, produce, gardening, and soups, will be delivered during the summer months. Do you need to get something that you bought at the 2017 auction? Log into the auction website using your phone number and PIN - the last four digits of your phone number. Click on My Statement to see what you purchased. Contact the donor of the service or item to arrange fulfillment. You can also use the lists from previous years to get ideas for dinners/events, food, treasures, services, vacation places, and other items that you might want to offer at the 2018 Fall Auction on Saturday, October 27. Mark your calendars and plan to attend! This is the church's largest fundraiser (and FUN-raiser) in support of the annual operating budget. For more information and to volunteer to help, contact Don and Susan Blanchard.