The vtTA has a few upcoming events for the tech community to connect and network during the warm weather months.

We're partnering with the Vermont Bioscience Alliance to host a Tech and Bio Beer summer social event at Queen City Brewery on July 11. Enjoy pizza, beer and conversation with members of the tech and bioscience communities.

The Vermont Technology Alliance and Hula are holding a special preview and reception for vtTA members and other tech businesses at a Let's Tech Together@ Hula event July 18 to learn about this campus aimed at tech companies within and outside of the state. Hula will offer office and co-working spaces for businesses and individuals, as well as conference rooms, event space, a restaurant and fitness center, all on the shores of Lake Champlain. This event is an opportunity to learn about the opportunities for individuals and businesses at Hula, network, enjoy some refreshments and take small group tours of the space.

And on August 21, it's our annual signature event, the Sunset Dinner Cruise on Lake Champlain. It's a fun gathering, and a great way to network, celebrate summer, and connect with members and friends of the tech community. Be sure to reserve your tickets early - this event sold out last year.

We look forward to seeing you at these events. And if not a member already, please help us support tech in Vermont and the growth of Vermont's tech ecosystem by

joining our business association

.

Executive Director, Vermont Technology Alliance

We have sponsorship opportunities in our newsletter, for our Lunch & Learn and social events, on our website, and much more.



This newsletter sponsored by
The Leader in Recreation Management Software

Healthcare Innovation Series: Entrepreneurship, Technology, and the Healthcare Revolution
(June 29, 2019 - UVM Medical Center, Burlington)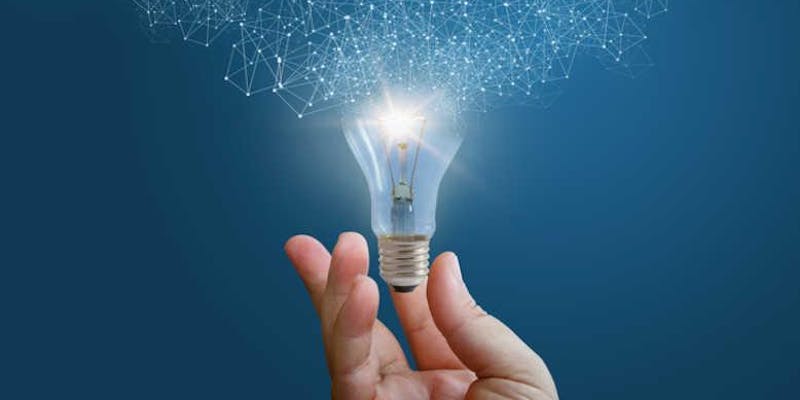 Vermont Healthcare Innovators and EMBOLDIA feature Dr. Scott Gridley SVP of Organ-Chip developer, Emulate, Inc., and guest moderator Dr. Barry Finette, CEO of THINKMD for a discussion of "Entrepreneurship, Technology, and the Healthcare Revolution."
New York Venture Summit 2019
(July 9-10, 2019 - Convene, New York City)
The New York Venture Summit brings together hundreds of venture capitalists and investors with founders of emerging and early state companies. Use vtTA discount code for 10% off conference fee.
Tech & Bio Beer Summer Social Event
(July 11, 2019 - Queen City Brewery, Burlington)
Join the Vermont Technology Alliance and the Vermont Biosciences Alliance for pizza, beer and conversation at the summer Tech & Bio Beer social event at Queen City Brewery.
Let's Tech Together@ Hula
(July 18, 2019 - Hula, Burlington)
Join the Vermont Technology Alliance and Hula for a special preview and reception for vtTA members and other tech businesses to learn about the Hula tech business campus under construction in Burlington.


Vermont Technology Alliance's Annual Sunset Dinner Cruise
(August 21, 2019 - Spirit of Ethan Allen)
Reserve your space and plan to set sail with the Vermont Technology Alliance and friends aboard the Spirit of Ethan Allen for our annual sunset dinner cruise.
Vermont Technology in the News

Governor Signs Broadband and Economic Development Bills
(June 21, 2019 - Press Releases)
Governor Phil Scott signed bills passed by the legislature this session and supported by the Vermont Technology Alliance that promote expanded broadband and worker recruitment. H.513 invests in expanding broadband connectivity throughout the state. H.533 provides $2 million in funding to expand workforce recruitment initiatives, including incentives of up to $7,500 per family to new workers who move to the state to work for a Vermont company.
Vermont Technology Alliance Announces New Board Members
(June 6, 2019)
The Vermont Technology Alliance announced the recent addition of new board members: Vijay Desai, Desai Consulting; Michael Ly, Reconciled; Maureen McElaney, IBM; and Jon Winer, Vermont Systems.
Trace Launches Blockchain-Based Hemp Exchange
(June 6, 2019 - Press Release)
Trace, a Vermont company utilizing blockchain technology to track and verify cannabis products, announced the launch of Trace Exchange. Trace Exchange is the nation's first blockchain-based platform where hemp cultivators and buyers can connect and track their plants through the supply chain and integrate their inventory directly with the market."By using Trace, hemp growers can easily track their harvest from soil to shelf and be connected with potential buyers, putting control back in the hands of farmers in an exciting, but uncertain market," said Josh Decatur, founder and CEO of Trace.
LaunchVT Startups Net $135,000 in Cash and Services
(June 12, 2019 - Vermont Business Magazine)
Three female founded startups were selected to receive cash awards totaling $35,000 at the seventh annual LaunchVT Demo Night held May 31. All eight startups in the 2019 cohort have been partnered with local businesses and will receive professional services worth over $100,000.
FirstLight Announces Investments in Vermont
(June 5, 2019 - Press Release)
Firstlight, a leading provider of fiber-optic data, Internet, data center, cloud, and voice services to enterprise and carrier customers throughout the Northeast, announced that it has reached a milestone in Vermont, having added approximately 250 miles of new fiber throughout the state in the span of just over a year. The number of route miles of fiber in Vermont now total more than 1,500 miles, with additional expansion planned for later this year, and the number of Vermont buildings on or within close proximity to FirstLight's network has increased to 3,500.
Read more
here
.
New South Burlington City App is First of its Kind in U.S.
(June 3, 2019 - VTDigger)
South Burlington launched a new blockchain app that lets residents give direct feedback to their local government. The app asks residents questions such as whether they ride their bike to work, if their streets are well-plowed in the winter, and how well their city roads are maintained. A state law advocated for by the Vermont Technology Alliance that went into effect in July 2018 paved the way for blockchain companies to come to the state.

Read more
here.
Vermont Systems, Inc. Celebrates Recent Expansion
(June 5, 2019 - Press Release)
Vermont Systems Inc. (VSI), a leader in recreation management software and vtTA member, was joined by attendees from state and local agencies for a ribbon cutting and open house on May 31 at their facility in Essex Junction. The event celebrated a year of growth for the company, which included significant hiring, construction of a two-story, solar-powered, energy efficient facility expansion, and product and service revitalization.
Vermont Ranked #4 Best State to Find a Job
(May, 2019 - WalletHub)
Vermont was ranked 4th overall in a ranking of the best states to find a job by WalletHub. WalletHub compared the 50 states across 33 key indicators of job-market strength, opportunity and a healthy economy.

Read more
here
.
Featured Member - FirstLight
FirstLight is a leading provider of high speed data, Internet, data center, cloud and voice services to enterprise and carrier customers in New York, New Hampshire, Vermont, Massachusetts and Maine over the company's own fiber optic network.
FirstLight has been providing advanced data, high-speed Internet, and colocation services to businesses, state and local government and other entities throughout Vermont for more than 10 years. FirstLight's Vermont services include data, Internet, voice and a data center in Burlington.
FirstLight delivers its award-winning services over its own advanced fiber optic network, ensuring superior bandwidth, higher speeds, and greater reliability, backed by locally-based service and support. FirstLight has 1,500 route miles of fiber in Vermont - with additional expansion planned for later this year - and there are 3,500 Vermont buildings on or within close proximity to FirstLight's network.
Useful Information & Links

Champlain College Fall Career Fair
Champlain College cordially invites employers to participate in its Fall 2019 Career Fair 1:30 p.m.to 4:30 p.m. October 21, 2019. Fair participation is targeted to employers who are actively recruiting multiple positions of direct relevance to Champlain's academic programs. Click
here
for a list of our majors and specializations to determine which ones best align with your talent needs.
Register
here
.
VMEC Offering Lean Manufacturing 101 Session
The Vermont Manufacturing Extension Center is offering Lean Manufacturing 101 at the GlobalFoundries facility on July 17. Lean 101 is the first step to learning the fundamental principles of "Lean manufacturing." No previous experience is required. Those experienced in Lean can also benefit from this workshop.
TestIT App Measures Your Broadband Speed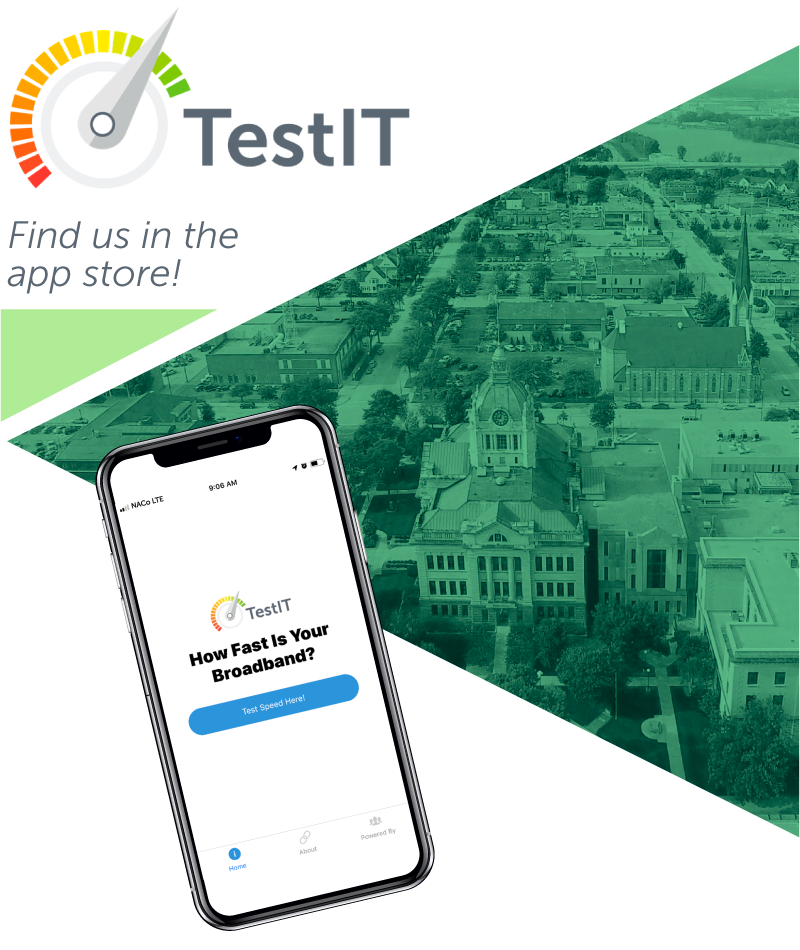 Several rural development organizations have partnered to develop a mobile app designed to identify areas with low or no connectivity to help ensure adequate funding for broadband infrastructure is provided across the country.
"TestIT" is an iOS/Android mobile app that leverages a broadband sampling tool designed by Measurement Lab (MLab) to aggregate broadband speeds across the country from app users. With the press of a single button, users can test their broadband speed from anywhere. Additionally, users will be able to compare their internet speeds to the national average and minimum standards established by the Federal Communications System. No personal information will be collected through this mobile app.
A snapshot of each sample will be sent to a database which will allow the partners to analyze connectivity data across the country. The data collected through this app will help identify areas where broadband service is overstated and underfunded by comparing the data to the National Broadband Map.
Find more information and download the app
here
.
vtTA Career Center
Vermont Technology Alliance member companies are hiring, and when you visit the
Career Center
on the
Vermont Technology Alliance website
you can browse and search for these job openings
. The Career Center regularly lists between 100 - 200 tech and non-tech jobs. Jobs available from vtTA members are listed at no charge in the Career Center as a member benefit.