Panera Fundraiser
Join us at the Panera located in Wayne for a fundraiser on June 23rd from 4-8 pm.
A % of your purchase will be donated to WRC if you print or show this
FLYER
on your mobile device
Location: 319 Lancaster Ave, Wayne, PA 19087
Women's Resource Center thanks the following organizations for their generous support:
Wyss Foundation
Phoenixville Health Foundation

Saturday Club
Philadelphia Foundation
Hess Foundation
VOLUNTEER
Volunteers needed for our Information & Referral phone line. Complete a volunteer application
HERE.
AMAZON SMILE
When you shop at AmazonSmile, Amazon will donate to Women's Resource Center. Support us every time you shop.

ANNUAL APPEAL
Help WRC continue its good work! Ways to donate: send your contribution to WRC at 113 W. Wayne Ave. Wayne, PA 19087 or go to our
website
.
UNITED WAY
You can also give through United Way by designating your donation to us. WRC is listed under Special Care #00261
Has WRC made an impact on your life somehow?
Help us become one of the GreatNonprofits of 2016!
Submit your opinion and view those by other people who have had experience with WRC -- clients, donors, volunteers, and others-- so the impact of our nonprofit work can be seen!
Summer has arrived, but that doesn't mean the programs at WRC end!
____________________________________
Divorce Support Group
This six-session group provides a supportive environment for women who are recently divorced, in the divorce process, or considering leaving a marriage or long-term relationship.

Facilitator Katey Moody covers topics including:
~ Anger
~ Depression
~ Assertiveness
~ Elimination of the victim role
~ Self Esteem/Self Judgement
~ Life Planning
Dates:
6/25, 7/2, 7/9, 7/16, 7/23, 7/30
Time
:
9:30 am to 11:00 am
Where: Women's Resource Center
Cost: $100.00 for 6 weeks
(Due in full at time of registration)
____________________________________
Legal Consultation
A private 30-minute consultation with a Family Law Attorney to discuss issues involving divorce, custody, child support or other family law matters for a $10 fee.
Wayne
1st and 3rd Wednesday evening of each month
1st Monday of each month during the day (10-noon)
Blue Bell
2nd Friday of each month during the day (12-2 pm)
West Chester
2nd Tuesday evening of each month
Media
4th Tuesday evening of each month
Call 610-687-6391 to register
____________________________________
Divorce Resource Event:
This event is presented by Divorce Coach Sheila Brennan, along with Delaware County Custody Master, Gregory Hurchalla, a therpiast, and a family law attorney. This event covers emotional, financial, professional and other aspects of the divorce process, and our expert sponsors will be available to answer questions.
Date: Tuesday, September 27th
Time: 6:30- 9:00 (registration at 6 pm)
Location: St. Katharine of Siena Parish Center
104 S. Aberdeen Ave, Wayne, PA 19087
Cost: $20
Register: Call 610-687-6391 to register
* Information and Referral Helpline is open from 9 a.m. - 5 p.m. Monday- Friday. Call to speak with a phone volunteer, who will identify local resources to help you with a transition, problem or need.
| | |
| --- | --- |
| | |
| Our Information and Referrall Helpline | |
* Call-In Counseling is available Tuesday, Wednesday, Thursday, 11 a.m. -2 p.m.
*

Affiliate Referrals for attorneys, therapists, and career coaches.
*Our Girls' Leadership Program and Single Moms Support groups will resume in the fall.

Our Helpline Coordinator, Debbie Bell, hosted a continuing education and volunteer appreciation lunch on April 21st.
Divorce Coach Sheila Brennan spoke to our volunteers about her services and the important issues surrounding divorce.
We are very appreciative of the continuous hard-work of all of our wonderful volunteers!
We would like to thank everyone who played a role in making our 10th Annual Women's Leadership Luncheon a success.
To view the full gallery and purchase photos, click on this link
Hit The Mental Gym: Why Our Minds Need Daily Exercise
By: Paula Durlofsky, PhD
WRC Affiliate Therapist
Most of us are well aware of what it means to be physically healthy. A balanced diet of fruits and vegetables, maintaining a healthy weight, limiting alcohol use, avoiding
smoking and other drugs, getting plenty of rest, and getting daily exercise all contribute to achieving optimal physical health.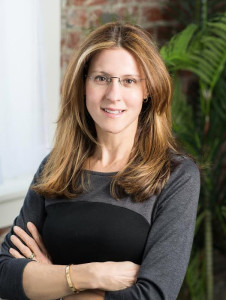 But what about how best to achieve optimal emotional
health? What does it mean to be 'emotionally healthy' and
what we can do to improve our emotional health when
needed? There may seem to be an obvious answer to this question, but emotional health is a multi-faceted concept and achieving it takes daily effort and commitment, just like our physical health.
Emotional health refers to our overall psychological well-being. This includes the way we feel about ourselves (self-esteem), the quality of our relationships (degree of meaningful relationships), our ability to modulate difficult feelings, such as anger, disappointment and frustration and our ability to manage difficult circumstance (grit and resiliency). People who are emotionally healthy feel in control of their emotions and behaviors, build strong relationships, and recover from setbacks.
It's important to know that being emotionally healthy doesn't mean never feeling badly or having to face hard times. Everyone will experience loss, disappointment, and transitions at some point and everyone will have periods of sadness, anxiety and stress, this is normal. But, good mental means having the tools to cope with difficult situations while maintaining a positive and hopeful outlook.
Despite old habits and attitudes being difficult to change, it is not impossible when we consistently work on replacing them with healthy new ones. Our brain develops new ways of thinking when we regularly train it just as our muscles develop and strengthen when we consistently train them.
Below are 6 mental workouts you can do every day to improve your emotional health:
Exercise regularly, eat a balanced diet and get enough rest. Physical health is closely connected to mental and emotional health. Regularly taking care of our bodies is a big step in achieving good mental and emotional health.
Do things that you enjoy and be around people you like. It is important to become aware of the times you feel happy, satisfied, and accomplished and the situations in which good emotions are felt. Pursuing things we enjoy and being around people we like releases endorphins, a chemical that makes us feel happy and good.
Make your important relationships a daily priority. Humans are social creatures who crave the company of others. Having a strong social network significantly improves our emotional health and reduces our risk for depression and anxiety. Work on developing a supportive and reciprocal relationship with someone you can talk to regularly, who listens to you and supports you.
Make time for contemplation and appreciation. On a daily basis set aside a few minutes to think about the things you are grateful for in your life, such as having a family, having good health and taking the time to appreciate nature.
Build resiliency and grit. Resiliency and grit are intricately related to good emotional health. People with high degrees of resiliency and grit remain focused, creative, and flexible when facing adversity. Resiliency and grit help us bounce back quicker from life's inevitable setbacks and stops us from getting stuck in depression, anxiety, or other destructive mood states.
Ask for help. Sometimes our own efforts to improve our circumstances or our emotional health are not effective and when this happens seeking professional help can be life changing.
Since 1975, Women's Resource Center (WRC) has been committed to supporting women, strengthening families and building communities through referral, counseling, legal and educational services. We empower women to make informed decisions and achieve personal growth during life transitions. Six

staff and 200 volunteers provide 4,500 services annually to more than 2,400 women and girls in the five-county Philadelphia area.




WRC
610-687-6391
113 W. Wayne Avenue
Wayne, Pennsylvania 19087
Ellie Barger, Interim Executive Director
elliebarger@womensrc.org
Sherrie Myers, Counseling & Legal Services sherrie@womensrc.org
Angela Marchesani, Program Director angela@womensrc.org
Meghan Jones, Program Manager meghan@womensrc.org