June 2020 | vol. iii, #6
_________________________________________________________________
_________________________________________________________________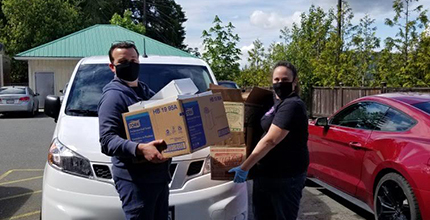 B.C. ASSOCIATION PRESENTS ORION AWARDS, DONATES TO FRONT-LINE WORKERS
The Building Supply Industry Association of British Columbia (BSIABC) presented its annual Orion Awards recently in its first-ever virtual awards ceremony. The online event was hosted by BSIABC Chairman Ron Tu of Cedarline Industries.
"We wanted to create an online experience that was professional and allowed the winners to be recognized by their peers and customers, and also took into account the highest scores of our B.C. Mystery Shopper program," explains Thomas Foreman, president of the BSIABC.
Awards were presented in the retail categories of Urban Hardware & Rural Lumber Yards, Building Centre (Contract Yard), Building Supply Centre or Home & Garden (Mini-Box) and Finishing & Specialty Products. Supplier awards were given for Supplier Company of the Year, Most Outstanding Salesperson of the Year and Customer Service Representative of the Year.
The association also used the ceremony to dedicate a fund to the province's health care workers. Called "Power to the People," the program reflects the efforts of BSIABC members to raise money and donate meals to the individuals on the front lines fighting the pandemic.
"When COVID-19 first began, Ross Power at PowerHouse Building Solutions donated $2,500 to the Building Supply Industry Association of B.C. and the fund affectionately became known as the 'Power to the People' program," says Foreman. PowerHouse is a building materials distributor serving mainly commercial yards in the Lower Mainland.
Additional donations came in from Cedarline, Southridge Hardware, North Shore Door and the BSIABC, until the total exceeded $6,500.
Foreman says the association then approached the other Orion winners, along with a number of award finalists. They all partnered with a restaurant in their region to supply a local hospital or eldercare facility.
"I'm touched to think of all the people who are impacted; this is truly a win/win/win for these uncertain times."
_________________________________________________________________
_________________________________________________________________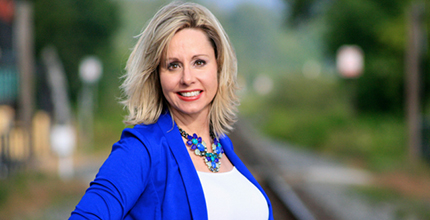 MANAGING FAMILY RELATIONS—AND YOUR EXPECTATIONS
The biggest mistake Diane Taylor sees small business owners making when managing their family members is doing nothing.
Taylor, an HR consultant and leadership coach with Glow Leadership, says she often encounters employers who think they can bring a family member into the workplace like any other employee—but they're not just any other employee.
"If there's one word that summarizes it up, it would be expectations," says Taylor. "We have conflict in our families because we expect things from people and then they don't happen. They were never communicated and then we feel let down and discouraged."
She adds that while not communicating expectations isn't exclusive to family dynamics, it's often exacerbated by the larger context and backgrounds of these relationships. To head off any issues, strategies should be put in place and clearly communicated to all parties so that when conflict does arise—as it inevitably will—everyone is on the same page.
"People need to be fully aware that when it comes to family, they carry some emotional resonance into the workplace," says Taylor. "It's about planning that safety path in advance. You can't do it like you would at home, where people just blow up and get into it."
_________________________________________________________________
_________________________________________________________________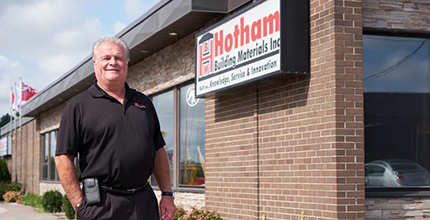 SOME COMMERCIAL DEALERS REMAIN HEALTHY EVEN AS CONSTRUCTION STALLS
Charlie Hotham runs Hotham Building Materials, a Sexton dealer in Windsor, Ont. He admits the current situation, as many large construction projects ground to a halt during the COVID-19 crisis, "has offered us some new and interesting challenges."
Those challenges aside, Hotham says he has kept busy and hasn't had to lay anyone off. But he did shut down the showroom and now offers curbside pickup only. "We're really lucky because so much of our business is commercial/industrial construction. We're less reliant on the residential reno market."
Hotham Building Materials is busy with a lot of infrastructure projects. Windsor, which sits across the St. Claire River from Detroit, Mich., is in the process of building a replacement bridge to join the two cities. And there's road and sewer work under way. "So much of our industry that we supply has been deemed essential," Hotham notes.
________________________________________________________________