Let's Get Social



Phone: 760-749-2383
August 18
Health & Lifestyle Expo for Tribal Members of Rincon
1:00 - 3:00 pm
(PVI booth onsite)
August 23
September 3
Labor Day Holiday
September 15
September 19
CAN (Community Action Network) Meeting
8:00 am
VC Community Hall (VC Fire Chief Joe Napier Guest Speaker)
NOW OPEN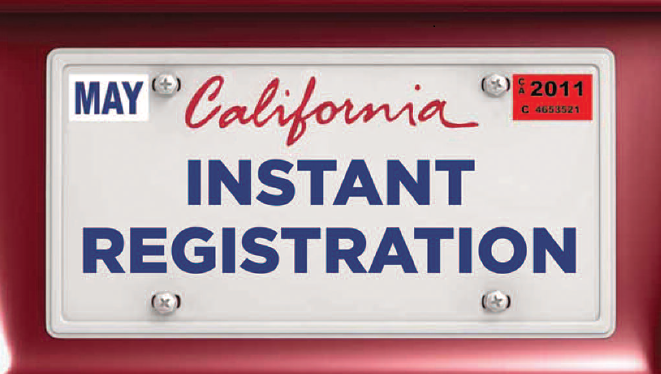 Valley Center Vehicle Registration Services




Keeping it Local
O
u

r business is much more than just selling insurance, it is a way of life; which means long-term personal relationships being built with members of our community; it means supporting local businesses, events and sports teams; and it means making a difference in the lives of others.
"The PVI Pledge"
Pauma/Valley Insurance pledges to do everything we can to make your lives Safer, Simpler & more Secure.
PVI is An Award Winning Agency
Look for us on
DID YOU KNOW...
Valley Center High School has the third highest graduation rate in San Diego County.
Valley Center High School, Valley Center Middle School, Lilac School and Primary School are all California Distinguished Schools.
The VCPUSD serves over 4200 students.
For more information on VCPUSD, please check-out their website
VCPUSD operates 25 school buses on our roads, so here is some important information we all need to know when we come upon a school bus loading or unloading students:
When the bus flashes

red
lights (located at the top front and back of the bus), you must
stop
from either direction until the children are safely across the street and the lights stop flashing. The law requires you remain stopped as long as the red lights are flashing.
If you fail to stop, you may be fined up to $1,000 and your driving privilege could be suspended for 1 year. If the school bus is on the other side of a divided or multi-lane highway (two or more lanes in each direction), you do not need to stop.
As General Manager of Pauma/Valley Insurance Agency, I have to say I was surprised to be approached in August of 2016 about the possibility of purchasing Valley Center Happenings. Although not something I was seeking, I will admit I was intrigued. Not because I had a burning desire to be a Publisher, but because I have always had the desire to serve the community I love, and Valley Center Happenings had a reputation for being a great service and resource to our community over the years.
Before I could even consider taking on this huge responsibility, I knew I would have to put someone in place who had an equal love for our community, a servant's heart and experience in the media realm. So I immediately approached Phyllis Knight (who at that time was responsible for Pauma/Valley Insurance Agency's PR and Marketing), to assume the role of Managing Editor.
(READ MORE)
CUSTOMER CORNER: A-1 SCORES AN A+
Since the go-to place in Valley Center for pretty much anything you need is A-1 Irrigation Do It Best Hardware, it's not surprising that they would have your Back-to-School needs covered as well. From pens to paper, from markers to (computer) mouses, from scissors to self-defense, A-1 carries many items your school-age and college student can use so that no matter what they do, they can Do It Best!
| | |
| --- | --- |
| | |
| Josie Tripp, a 5-year A-1 employee, is always happy to help! | |
In addition to Back-to-School supplies, there's another reason that A-1 comes to mind when you think of school (and not just because they have class!). It's because A-1 supplies support to school programs and students all through the year. That's why A-1 scores high marks for their school spirit and support!
A-1, now in its 51st year of business, also is known for their community support as well as their annual Customer Appreciation Day.
Another favorite annual event is A-1's "Ladies Night", which is scheduled for Wednesday, September 19th. It's a great evening of fun, food and fellowship that only A-1 could "craft" so you won't want to miss it. Please RSVP by September 1st to Veronica at 760-749-1213, or email her at
veronica@a1dib.com
.
So stop in today and check out A-1's huge inventory. If it's not available in-house, you can always order online at their
website
. And don't forget to like their page and follow them on
Facebook!
PVI ANNOUNCES SCHOLARSHIP
Brandon Strausbaugh, PVI Manager, and Phyllis Knight, Marketing Manager, share the exciting announcement of our new scholarship.
As part of PVI's expanded community programs, we were excited to announce our new "Van Quackenbush Excellence in Journalism Scholarship" to be awarded to a graduating senior from Valley Center High School beginning in 2019.
To see why this scholarship is so important to us, please
click here
for the video announcement.
PVI & COSMIC SOLAR CO-SPONSOR SUNDOWNER
PVI and Cosmic Solar present the "Host Basket" to winner, Debra Jockinsen, with the assistance of the Miss Valley Center Court.
PVI is always looking for ways to support our comm
unity and make new connections, so, of course, we were excited to partner with our great friends at Cosmic Solar to sponsor the July Chamber of Commerce Sundowner! Joining our team was Julie Stroh/B Stroh Catering & Events who provided a delicious Salad Supper on a warm, but pleasant evening at Triple B Ranches.
The event was well attended with several raffle prizes being won. In addition, the Chamber surprised the Valley Center Happenings staff by honoring them with gifts and words of appreciation for all of their contributions and hard work for our community.
It was a fun evening with friends and neighbors, as you can see below...
PVI SUPPORTS CHAMBER SUNRISER
Phyllis Knight, pictured above with Chamber of Commerce President, Christian McHugh, in addition to announcing the Van Quackenbush Excellence in Journalism Scholarship, shared with attendees that PVI is getting ready to start our "40 Years in Business" celebration, and we're looking forward to the community participating in the fun!
You'll be hearing more about this shortly, but, in particular, we want to thank all of our customers and our community for making PVI "Valley Center's Most Trusted Independent Insurance Agency since 1978!"

If you have school-age children (or grandchildren) you know that Thursday, August 23rd, is the first day of school for the Valley Center-Pauma Unified School District. Many of us approach the start of a new school year with mixed feelings, which is completely understandable. Although it is the end of another summer, it also is the beginning of many new adventures. And adventures, by definition are exciting, but sometimes a little scary.
That's where PVI can help. As your life changes, with your children growing up and starting new adventures - such as driving and then leaving for college - you can trust PVI to ensure that your whole family remains appropriately covered. Also, we have numerous valuable resources to share with you to help put your mind at ease as your children grow up and branch out. Just let us know how we can help!
Yes, life is an adventure! Thank you for allowing PVI along for the ride!
SAVING MONEY IS A MATTER OF DEGREE
Your college student may be smiling as she heads off to higher learning, but there's something that can put a smile on your face as well - saving on your auto insurance.
If your son or daughter is attending a college more than 100 miles away from home, but leaving their vehicle behind, you qualify for lower auto insurance premiums. Give us a call today to find out more about our
Resident Student Discount
. You might be surprised at the
degree
to which PVI can help you save money!
760-749-2383
With the beginning of a new school year, it's the perfect time for a refresher course on our Good Student Discount for auto insurance. If you have a child who drives and maintains at least a 3.0 (B) grade-point average, you automatically qualify for a discount on your auto insurance.

Proof required to receive the discount includes a report card or a letter from a school administrator. If your student is home-schooled, discount can be based on standardized testing. Give us a call today to see how we can help you save money, while encouraging your student to excel in school!
760-749-2383
KNOWLEDGE + ACTION = THE BEST POLICY
There are many things for college-bound students to consider. Something that should be on that list, but may not be, is reviewing your insurance policy.
Full-time college students living away from home should know they may have limited coverage under their parents' insurance policies.
Here are a few
Homeowners and Renters Insurance tips for students:
* If you live in a dorm, some of your personal possessions may be covered under your parents' homeowners or renters insurance policies. However, expensive items such as computers and other electronic items may be subject to coverage limits under a standard homeowner's policy, and some states require a special student endorsement.
* If you live off-campus, consider purchasing renters insurance. Renters insurance may be necessary to protect you and your belongings, and can protect you from liability in the event someone accidentally gets injured on the property.
* As much as possible, leave valuables at home. While some valuable items, such as laptops, may be needed on campus, other items such as expensive jewelry or collectibles are best left at home.
* Create a "dorm inventory list." A detailed inventory of all items you'll be taking with you, including photos and receipts, will make it much easier to file a claim in the event one becomes necessary.
* Safeguard your personal items from theft. Always lock your dorm room door and never leave belongings unattended on campus. According to the Insurance Information Institute, the library, dining hall and other public places are primary areas on campus where property theft occurs.
PVI would love to help insure a smooth transition to college life! If you have any questions about your insurance coverage, just give us a call! When you're leaving for college, you don't want to learn the hard way that you're not adequately covered!
REFERRALS AND TESTIMONIALS
As your personal Valley Center insurance agent, anytime you walk-in, call or email the agency you always will receive the same great hometown customer service that we have been providing for our community since 1978. Because we are an independent agent appointed to represent over 50 carriers including Mercury, Allstate, Progressive, MetLife, Travelers, Safeco, The Hartford,
and more,
you can be assured that we are going to provide the highest level of coverage at the most competitive rates.
We are located at 27357 Valley Center Road
(Right across the street from Napa Auto Parts & Papa Bears)