DFM Accepts
SNAP Benefits
The Durham Farmers' Market proudly accepts SNAP benefits. To use your EBT
card at the Market, please visit the Market info table
at the center of the Pavilion.
The Double Bucks Program allows SNAP customers to receive double the amount of money they spend on tokens for purchases up to $10.
The Market is working
closely with RAFI as our fiscal sponsor. Read more about
the program and our partnership
HERE
.
Thank you to everyone who donated to the Double Bucks program! We couldn't do it without you!
Farmer Foodshare Donation Station
Donation Station Program collects donations of
fresh food and cash from customers at the
The money is used directly at the market to purchase food from farmers; that food is then donated those who are hungry in our community. Farmer Foodshare's mission is to connect our local farmers with those who need food! Please
visit
or
volunteer
at our Durham Farmers' Market Donation Station!
Get a sticker on your card every time you make a donation of cash or food.
Once your card is full, you can redeem it for a
free
item at one of Farmer Foodshare's local sponsors!
SUPPORT YOUR FARMERS!
NOW AVAILABLE
AT THE MARKET
SWEET POTATOES
CARROTS
TURNIPS
FLOWERS
GREENS
BEETS
PASTURED MEATS
MEAD
EGGS
ARTISAN BREAD
CHEESE
POPCORN
HOMEMADE PASTA
HOMEMADE JAM
HOMEMADE CHIPS
SALSA
HANDMADE CHOCOLATE
HAND-DYED CLOTHES
10% Campaign

The 10% Campaign is a project of the Center For Environmental Farming Systems (CEFS). The campaign encourages you to spend 10% of your existing food dollars to support North Carolina food producers, businesses and communities. Why 10%? In North Carolina, we spend $35 billion on food every year. If we spend 10% of our food dollars on local product, we can infuse over $3.5 billion into the local economy. As avid supporters of the Durham Farmers' Market, you already know the many advantages to shopping locally. So, why join the campaign? It will re-affirm your commitment to shopping locally and it sends a strong message to policy makers about the importance of local foods! For more information
visit: www.nc10percent.com
We hope your first week of 2019 has been lovely! While most of us cannot believe it's already a new year, we're ready to set goals and embrace the surprises that 2019 will bring us. If one of your goals is to take better care of yourself and live a healthier life, the farmers' market is the perfect place to start. Every Saturday you have the opportunity to engage with your community and share meaningful conversations with your neighbors. You also can purchase the healthiest and freshest food in town directly from your local farmers. Feeling stuck in a rut with recipes? Chat with our vendors as they can share tips for their favorite meals with you. We hope visiting the farmers' market helps you work toward some of your goals this year and we look forward to seeing you every Saturday.
***************
What's for dinner?
Rosemary roasted butternut squash!
This simple dish has great flavors and warmth for these dark winter evenings - perfect for any dinner or a side dish. Serves 4.

Ingredients
1 medium butternut squash, peeled, seeded and cut into small cubes
1 medium carrot, peeled and cut into small cubes
1 small onion, peeled and chopped
1.5 tablespoons fresh rosemary, chopped
2 tablespoons extra virgin olive oil
Salt and pepper
Directions
Preheat oven to 400 degrees.
In a medium bowl, toss ingredients together until evenly coated with oil and herbs. Season with salt and pepper.
Place evenly on a non-stick baking sheet and roast until tender, about 30 minutes.
Enjoy!
***************
See you tomorrow!

Become a friend of the
Durham Farmers' Market!
The Durham Farmers' Market has been a community destination in downtown Durham since 1999 thanks to
YOU
, our loyal customers and supporters. Over the years we have grown the market and continue to provide Durham with an event that nourishes the soul of our wonderful city.
You may not know that the market operates primarily off of the weekly stall fees from our farmers and artisans. Despite this modest budget, we are constantly working to make fresh and healthy food accessible to our entire Durham community.
We want to continue expanding the offerings of our market and need your help to make this happen.
The
Friend of Durham Farmers' Market program
provides an opportunity for you to invest in the future of the market by making recurring or one-time contributions via PayPal or check. Examples of how we will use the funds include expanding our children's programming, continuing our outreach efforts to underserved communities in Durham, and developing our nutrition education programs.
We invite you to invest in your market. Please continue stimulating our local food economy and join our effort to build a stronger, healthier Durham. Thank you!
Fresh this Week!
VEGETABLES:
Beets, Butternut Squash, Carrots, Collards, Dried & Fresh Herbs and Spices, Garlic, Kale, Lettuce, Mushrooms, Radishes, Sweet Potatoes, Turnips and more!
MEATS & EGGS:
Pork, Beef, Lamb, Mutton, Bison, Chicken, Duck, Goat/Chevon, Duck Eggs, Chicken Eggs
FLOWERS
CHEESES: Fresh and Aged Goat and Cow Milk Cheeses
DAIRY: Skyr and Gelato
SPECIALTY ITEMS:
Pasta, Baked Goods including Pies, Breads, Cookies, Pastries, Gluten-Free Baked Goods, Beer, Meade, Jams, Jellies, Fermented Foods, and more!

CRAFTS: Photographs, Body Butters, Lotions, and much more!
Produce availability depends on weather conditions.
Guest Vendor:
Strong Arm Baking
Come see us for hand rolled pastries, seasonal treats, large pies, cookies, and hearth baked breads. You can always
e-mail
us your special order
or give us a call at 828-400-4826. We look forward to baking for you!
Julia & Thomas Blaine
828-400-4826
Guest Vendor:
Salty Catch Seafood
Salty Catch Seafood Company will be driving from the N.C. Coast to bring the market community fresh caught NC Seafood. Stop by and see Steven and Renee and chat with Steven, a commercial fisherman. Know that when you buy Salty Catch Seafood you're getting the freshest N.C. seafood available. Salty Catch believes in offering a superior product along with exceptional customer service. We look forward to seeing you!
FROM THE SEA TO YOUR TABLE...DON'T MISS OUT!
Renee Perry & Steven Goodwin
Cedar Island, NC
Happy 2019! On Saturday our farm will have lots of our natural pastured meats...dry-aged Angus Beef, Berkshire x Pork, Dorset x Lamb, and Boer Chevon (goat meat).
Stop by.... we have many delicious cuts of meat and custom sausages...even soup bones!
USDA certified organic vegetables: Mario's almost famous Sungold Tomatoes, Swiss chard, and his Popcorn.
We will have a few dozen fresh eggs and
cut flowers.
Thanks for your continued support of our Family Century Farm.
FOUR LEAF FARM will be at market this week and have more CAULIFLOWER including Romanesco, LEEKS, SCALLIONS, LETTUCE, PEA SHOOTS, COLLARDS, FRENCH BREAKFAST RADISHES and SPINACH.
Helga & Tim
We have plenty of cheese for this weekend including Dairyland Farmers, Calvander, Danziger, Hickory Grove, Carolina Moon, a few Hot Farmers. Calvander is a great cheese for this time of year since it adds a little bite and a rich umami flavor to any dish. Loosely based on an Asiago but made with our flavorful Jersey milk, it is piquant with a well-rounded aftertaste. Grate for roasted vegetables, frittata, any pasta or polenta dish, quiche, stuffed potatoes, or a hearty salad of kale or mixed greens. It is moist and smooth enough to a make a delicious appetizer with a glass of wine.
Dairyland Farmers is made every week so it is milky and a little tart, Hickory Grove and Danziger are washed rind cheeses for melting or snacking, and Carolina Moon is a perennial favorite for a cheese plate or to go with your favorite vegetable soup. Ask us more about how to use our cheeses, pick up a recipe, or ask for a sample to taste.
We have whey fed pork as a way to increase our sustainability. Milk is 90% liquid which is the part driven off during cheese making. That becomes a disposal issue as it should not go into our streams or even on the pastures for too long. It is nutritious for the pigs and we think it enhances the tenderness of the meat. Buy a pork chop while they last this Saturday or enjoy one at Lantern Restaurant and we think you'll agree. Other pork this week includes Bacon, Bacon Bits, a few Smoked Ham Hocks, Spare Ribs, and ground pork. Sausages are Sage and Maple Breakfast, Mild or Hot Breakfast, Mild or Hot Italian, Bratwurst, Polish, Smoked Andouille, and Mexican Chorizo. We also have our delicious ground beef which is a customer favorite. Use for spaghetti, tacos, or meatloaf. Use our sausage as a way to boost the flavor in dishes like soup, sautéed cabbage, or potatoes. Pick up a copy of our recipe for Hot Italian Soup with kale and white beans. Enjoy cooking with fresh and local ingredients and thanks for supporting the market!
Porti
a McKnight & Flo Hawley
We will be at market this Saturday with a variety of fresh pasta!

We will have everyone's f

avorite ravioli, including our seasonal flavor,

Pumpkin!
! Or pick up one of
our take-and-bake lasagnas for an easy and delicious meal.
John will be at the Durham Farmers' Market this Saturday with our homemade mustard. He hopes to see you there.
John & Dale Fluke
Oxford, NC
Happy, happy 2019!
We would like a little less precipitation!
We will be at market January 5 with sweet potatoes, turnips, turnip greens, mustard greens and baby kale. Look for our cayenne peppers, flakes and powder - a little heat can add lots to a dish! We will have a selection of soups and our Angus beef. If you are interested in purchasing in bulk, please ask about pricing. We will have beef available in bulk in early February.
Honeygirl Meadery is a small urban meadery in downtown Durham, making an ancient craft beverage for modern days. Mead is essentially wine made from honey, with many different styles that include additions of fruits, flowers and herbs. Our meads are hand-crafted libations made in small batches, using both local and global true source honey, local fruits, herbs and flowers. They are naturally gluten free. Our downtown Durham Tasting Room is open on Fridays from 3-7 pm, Saturdays from 1-6 pm and Sundays from 1-5 pm.
This week we will be sampling: our Strawbanero Mead, a lightly sweet mead with fresh strawberries and a spicy kick. Fermented with NC strawberries, wildflower honey and infused with habanero peppers to bring a little heat.
We will also be sampling our latest release of Fig Orange Mead, a semi-sweet mead delightfully nuanced with caramelized honey, and fresh fig notes. Made with local, roasted celeste and brown turkey figs, NC wildflower honey, and orange blossom honey.
And we will also be sampling Spiced Apple Cyser Mead, like apple pie in a glass. Made from NC apple cider fermented with NC wildflower honey, spiced with cinnamon and nutmeg.
We will also have bottles available of our
Apple Cyser Mead
, a dry-style cyser with crisp, tart apple highlights
; and our Mango Habanero Mead, made with clover honey, mangos and infused with spicy habanero peppers.
During the winter months when I was younger, I frequently left the house without my jacket. My mother (or my grandmother) would call out to me to come back and put on something warm. I did it, not because I was cold, of course, but because it made them feel better. As I've gotten older, though, I've come to see the advantages of wearing a jacket, or a sweater, or a long-sleeved shirt.
Sometimes on chilly Saturday mornings at the farmers market, I have seen folks who, like my younger self, opted not to wear that jacket. They're in short-sleeved T-shirts, flip-flops, short pants. It's 40 degrees outside, you can see your breath, and these guys are dressed for the beach. It makes me cold just to look at them. (I try to avoid saying, "Tsk. Tsk. Those kids today. And their music - its just noise." But it's getting harder and harder to resist the impulse.) If you're like me, and you find it attractive to wear a long-sleeved T-shirt at the cooler times of the year (or you're dressing someone who should be wearing such a shirt) come check out our selection of long-sleeved T-shirts for adults and children, and long-sleeved dresses for women and girls. They're bright and fashionable, and they'll make you feel seasonably comfortable.
Hand-dyed clothing from Terra Clotha. Warm and colorful.
We're on Facebook! L
ike our
Facebook page
and while you're there, find a 10% off coupon to use with your next Terra Clotha purchase.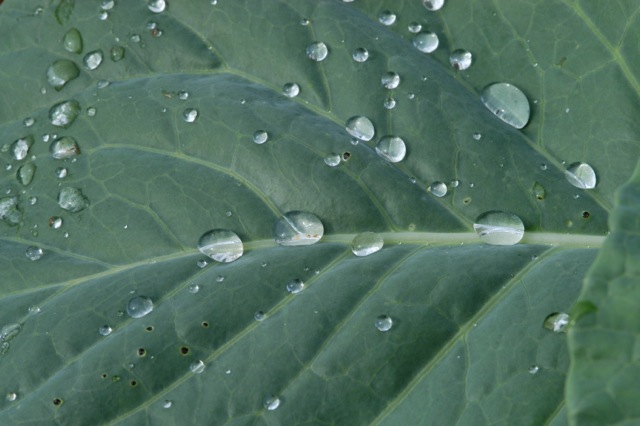 This first week of 2019 Hurtgen Meadows is offering fresh field-grown cabbage leaves as a substitute green for collards, kale and chard. Cabbage leaves can be par boiled and then stuffed with rice and ground meat and rolled and baked for a delicious and easy meal.
PRODUCE
This week we will be bringing cabbage leaves, arugula, celery, spinach, hot peppers, carrots, sweet potatoes, red and watermelon radishes and garlic.
EGGS
We'll have fresh eggs from our free-ranging happy chickens that are fed organic grains.
WOOD CRAFTS
Check out our new selection of hand-made cutting boards (maple and Brazilian cherry) available this week.
JAMS & JELLIES
Our award winning jams and jellies, which are made in small batches using local ingredients, will be available. You will find apple butter and apple jelly, peach, peach mango, pear, strawberry, kiwi, sweet onion and red pepper. Our family has made jams for multiple generations and we are happy to share with our customers.
All of Hurtgen Meadows produce, plants, fruits and flowers are naturally grown using sustainable practices - no synthetic pesticides, herbicides, or fertilizers are ever used on our farm. We'll see you at the market!
Certified Grass Fed and Animal Welfare Approved Pasture Raised Beef
Non-GMO fed, Pasture Raised Chicken
Save $3 on any bird over 4.5 lbs
Pasture & Woodland Raised, Free Range Pork
50% off Sweet Potato-Pork Liver Pate - Two 1/3 lb packages for $7

Save $3 off any package pork chops over $10
8-20 pounds each - $5 per pound
10% discount when order total is over $100 (doesn't include sale items)!
T
he Spicy Hermit crafts traditional and seasonal kimchi using fresh produce from local farms (including those at Durham Farmers Market!) and time-honored fermentation methods. What is kimchi? Simply put, kimchi is a delicious product resulting from seemingly magical alchemy of vegetables and spices. All kimchi from The Spicy Hermit is raw, gluten-free, and vegan, and manufactured at each produce's seasonal peak.
We'll have plenty of green cabbage and napa cabbage. Spice up your holidays with fermented foods - they'll help you digest heavy holiday foods as well as add depth of flavor to dishes, such as dips, sauces, or even soups.
Elodie Farms is a small goat dairy located in Rougemont, NC, a mere 30 minutes away from downtown Durham. We raise free-range goats and use their milk to make fresh cheeses and the whey leftover is used to make crunchy crackers that pair perfectly with our cheeses. We also make cajeta (spreadable goat milk caramel), blackberry goat cheese mousse, and goat cheesecake. We open our farm to the public during our monthly farm dinners, farm tours, birthday parties and other private events. Visit our website for more information or send an e-mail to sandra@elodiefarms.com.
Original and flavored chèvre (jalapeno, garlic + herbs, sour cherry and fig + honey)

Fleur verte (chèvre marinated in olive oil, bay leaves, pink peppercorns, garlic and herbs de Provence)

Whey crackers (sea salt, rosemary and fennel)

Cajeta

Blackberry goat cheese mousse
Follow us on Instagram and Like us on Facebook to see all the silly things our goats do on a daily basis.
What's a great gift to give? Homemade
jams, pickled okra or pickled
beets, chow chows and relishes,
pickles, or hot pepper jelly! Beautiful succulents and a
loe plants!
Thanks from our family to your's!
Ray, Amy, Ramy & Erin Sugg
919-548-0977
My name is Gabriela Kavanaugh and I am owner and roaster for Caballo Rojo Coffee, roasting locally here in Durham. My grandfather was a leading coffee roaster in Venezuela and I wanted to continue this family tradition in my local community. My goal is to create moments involving coffee that connect the international community, that provides us with coffee, with our our local community. We are excited to be able to foster this vision by being at the Durham Farmers Market, providing you with cups of brewed coffee and bags of whole bean coffee.
Logs: Plain, Asian Luv, Confetti, Currituck, Dillemon, French Kiss, Garbo, Paprika Garlic, Party, and Rosemary
Serendipity Spreads: Plain, Chipotle, Chocolate, Currituck, Dillemon, Garbo, Jalapeño, and Mango
Aged: Crottin, Blue Streak, and Silk Hope.
Skyr: Drinkable and Tykk.
Gelato: Chocolate, Nutmeg-Vanilla, Ginger, Mango, and Match.

Fudge: Dark Chocolate, Cherry-Pecan, Coconut, and Walnut.
*Join us in the Inn/B&B for one of our 3 or 4 course Third Sunday Dinnersthis quarter.*
Visit Zoila in our vendor spot for delicious samples and full Third
Sunday
Dinner menus.
Brit & Fleming Pfann
Soul
Cocina
is a combination of eco-friendly philosophy and cutting-edge, dynamic approach to plant-based cuisine. We draw inspiration from Latin-American traditions and the availability of locally grown produce to create imaginative concepts.
We offer delicious tamales made the artisan way: with love, care and attention to detail. To ensure we respect tradition, we source wholesome ingredients before steaming them in banana leaves, creating a flavorsome and aromatic product. We pride ourselves on taste and quality, and it won't go unnoticed. Every bite you take will give you a taste of the rich Colombian heritage our tamales are built on.
We will also have soups and pasteles de yuca: delicious roasted yuca pockets filled with red lentils, brown rice and spinach. A handheld food very similar to empanadas, only gluten-free and made with wholesome ingredients!
Take home our ready to eat tamales and pasteles de de yuca or come hungry to the market because we also offer them warm to eat while you shop!
Parking & Street Information
The market is located at 501 Foster Street in the Pavilion at Durham Central Park.
Parking can be found on the street around the market, in the Ballpark Parking Lot on Corporation Street and in the Measurement Inc. lot, 423 Morris Street (look for the Durham Farmers' Market parking sign). There is a path at the bottom of that parking lot that leads you to the market. There are also public parking lots along Foster Street and on Morgan Street near the Carolina Theatre.
Handicap parking is available on Foster Street, right next to the south entrance of the pavilion.
Durham Farmers' Market Animal Policy
Please note that the Durham Farmers' Market does not allow dogs or other pets in the market area during Market hours. Service animals are exempt from this rule.
Leashed pets are welcome elsewhere throughout Durham Central Park.