Lakeside Women's Club 61st Annual
Tour of Homes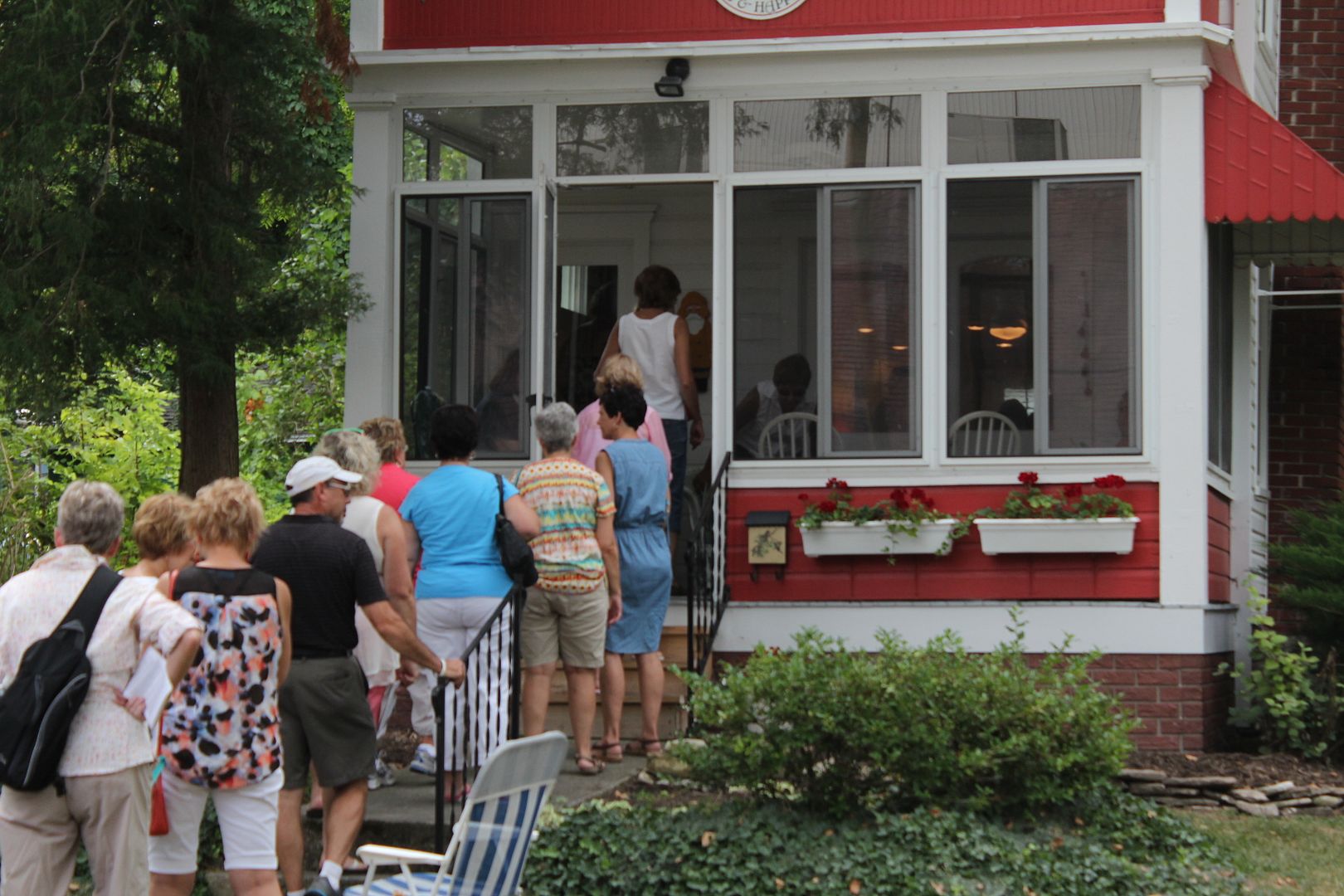 The Lakeside Women's Club (LWC) Annual Tour of Homes will take place from 9:30 a.m.-3:30 p.m. Thursday, July 27. The tour will feature seven homes, as well as Green Gables, home of the LWC, and a bonus stop at the Hotel Lakeside lobby.

View the homes on the tour and their descriptions here.

Keynote Speaker Jerry Lucas

Lakeside Chautauqua welcomes NBA All-Star and gold-medal Olympian Jerry Lucas this Friday, July 28 for three special events highlighting his three life journeys: faith, memory and athletics.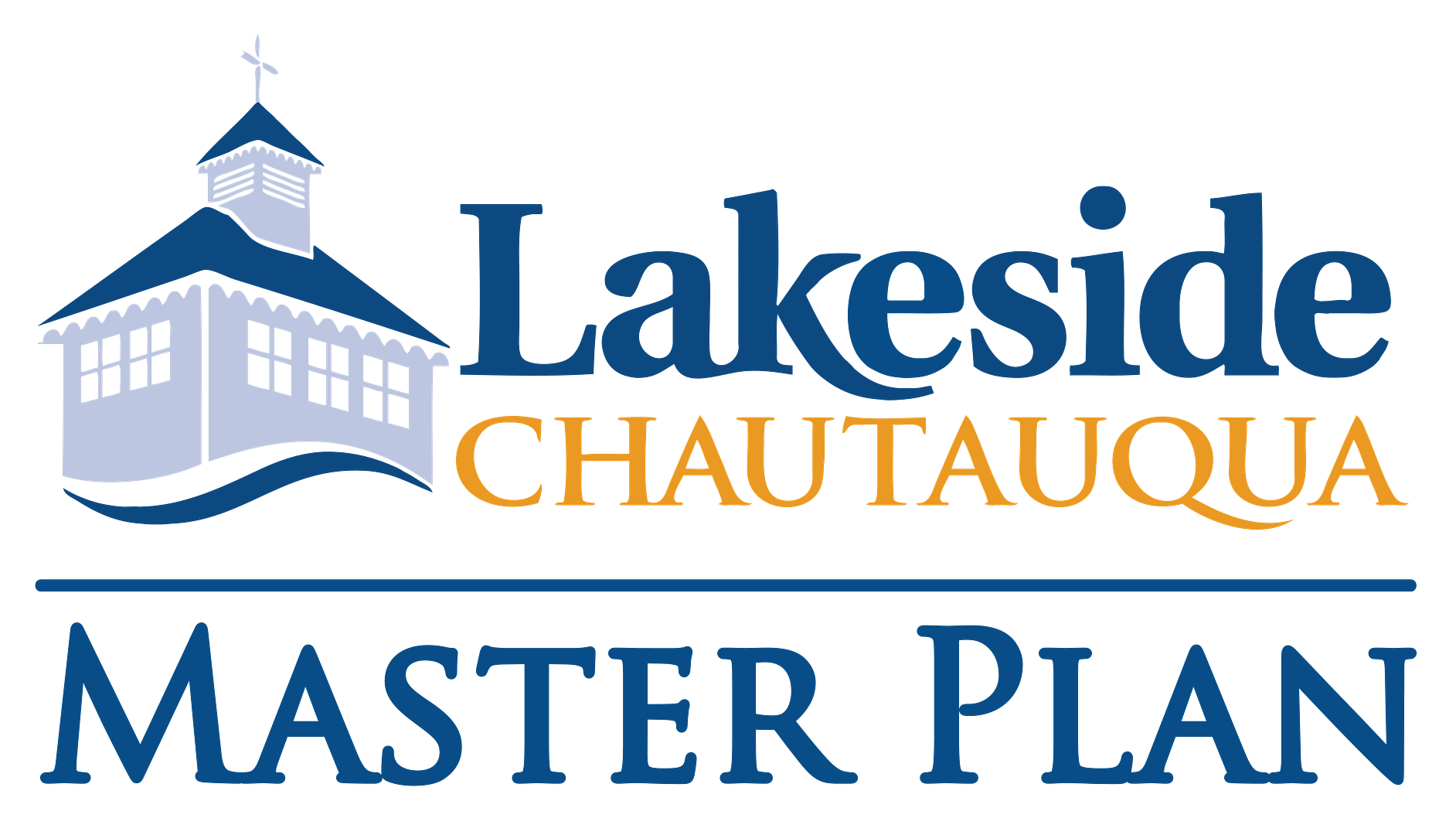 All are invited to participate in the Master Planning Presentation & Workshop: Planning Principles & Preliminary Concepts at 9:30 a.m. Saturday, July 22 in Hoover Auditorium. The first part of the event will be a presentation by MKSK, Lakeside's master planning firm. During the second part, participants will visit interactive stations to provide feedback and continue to generate ideas.

42nd Annual Photography Show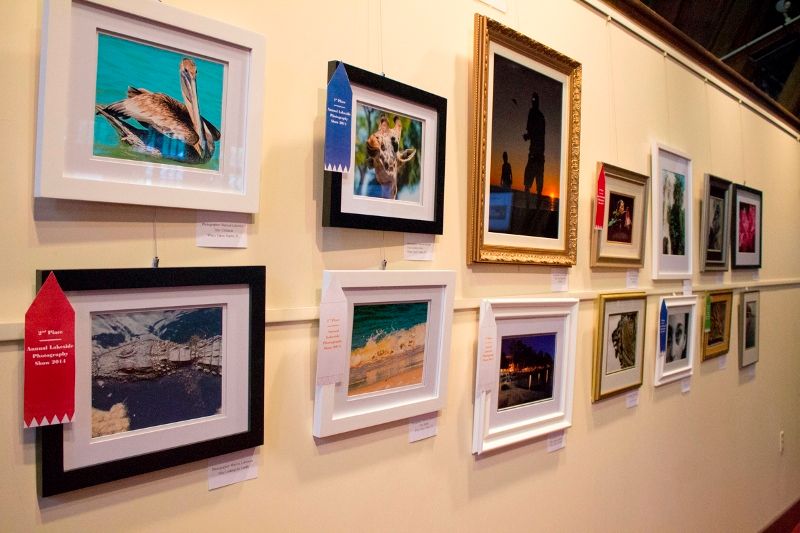 The 42nd Annual Lakeside Photography Show will take place from Monday, July 24-Friday, Aug. 18 in the Hoover Auditorium lobby. The exhibit will feature entries taken by amateur photographers from Lakeside and the surrounding area.

Last summer, Lakeside Chautauqua received a grant from the Ottawa Sandusky Seneca (OSS) County Joint Solid Waste District and a donation from the Lakeside Environmental Stewardship Society (LESS) to purchase recycling containers, which have recently been placed around the Lakeside grounds.

Preacher of the Week: The Rev. Dr. Teresa L. Fry Brown
Supported by The Rev. Ruth C. Shannon Endowment


Holding the most prestigious preaching professorate in the country, the Rev. Dr. Teresa L. Fry Brown will serve as Lakeside's Preacher of the Week from July 23-27. Her sermon on Sunday, July 23, "A Taste of Assurance," is based on Psalm 34:1-8.
Additional Religious Life programs can be viewed
here
or in the
Lakesider newspaper.
Chautauqua Lecture Series

"The Chautauqua Prize"
Phil Klay, author of Redeployment, a Chautauqua Literary & Scientific Circle selection and Chautauqua Prize recipient, will explore his journey as a writer, as well as moral questions about war on which his book is based.

"Sports & Faith"
Terry Pluto, award-wininng author and columnist for
The Plain Dealer, shares thoughts on sports and faith topics.

View Chautauqua Lecture Series descriptions here.
Additional Community Education programs and special workshops can be viewed here. Or, read about both in the Lakesider newspaper.

All performances start at 8:15 p.m. in Hoover Auditorium, unless otherwise noted.


Saturday, July 22
OSU Alumni Band
The
Ohio State University (OSU) Alumni Band
will return to the Hoover Auditorium stage for their 38th Lakeside perfor­mance. The OSU Alumni Band is the larg­est all-brass and percussion college alumni band in the U.S.
Sunday, July 23
6 p.m.
Steele Memorial Bandstand/Gazebo

Family Night in the Park: Shady Drive
This week's Family Night in the Park will feature Shady Drive, a blues/rock band from the Greater Cleveland Area. Their repertoire includes rock & roll from the 1960s and 1970s, guitar-based blues, popular rock covers, and of course, oldies.
Join Lakeside favorite Chip Richter & the Munks to become a part of the magic as the band records a live video in Hoover Auditorium for their upcoming DVD.


Tuesday, July 25
Michael Harrison
Michael Harrison is an extraordinarily talented puppeteer, ventriloquist and comedian. His biggest claim to fame yet might be his successful 2008 appearance on NBC's "American's Got Talent." He finished as a finalist and received rave reviews from the celebrity judges, David Hasselhoff, Sharon Osborne and Piers Morgan.
Ciaràn Sheehan
Irish-born Ciaràn Sheehan is an acclaimed actor, singer and voice healer whose performances are known to "warm the heart and touch the soul." Among his many notable performances, what stands out is his role as The Phantom in Phantom of the Opera for more than 1,000 shows on Broadway and in Toronto.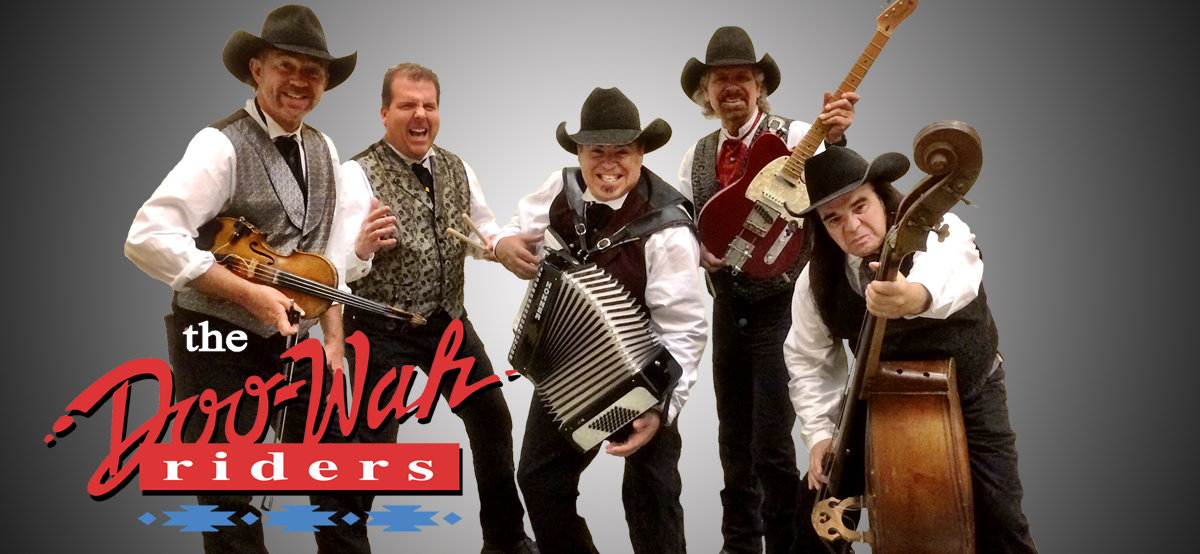 Thursday, July 27
The Doo Wah Riders
The Doo Wah Riders will combine high-energy country music with a Cajun twist for their performance in Lakeside.
Lakeside Symphony Orchestra Opening Night
To open its 54th season, the
Lakeside Symphony Orchestra (LSO)
will present a concert of "Light Classics" in Hoover Auditorium. A reception will be held immediately following the concert to celebrate and meet the musicians.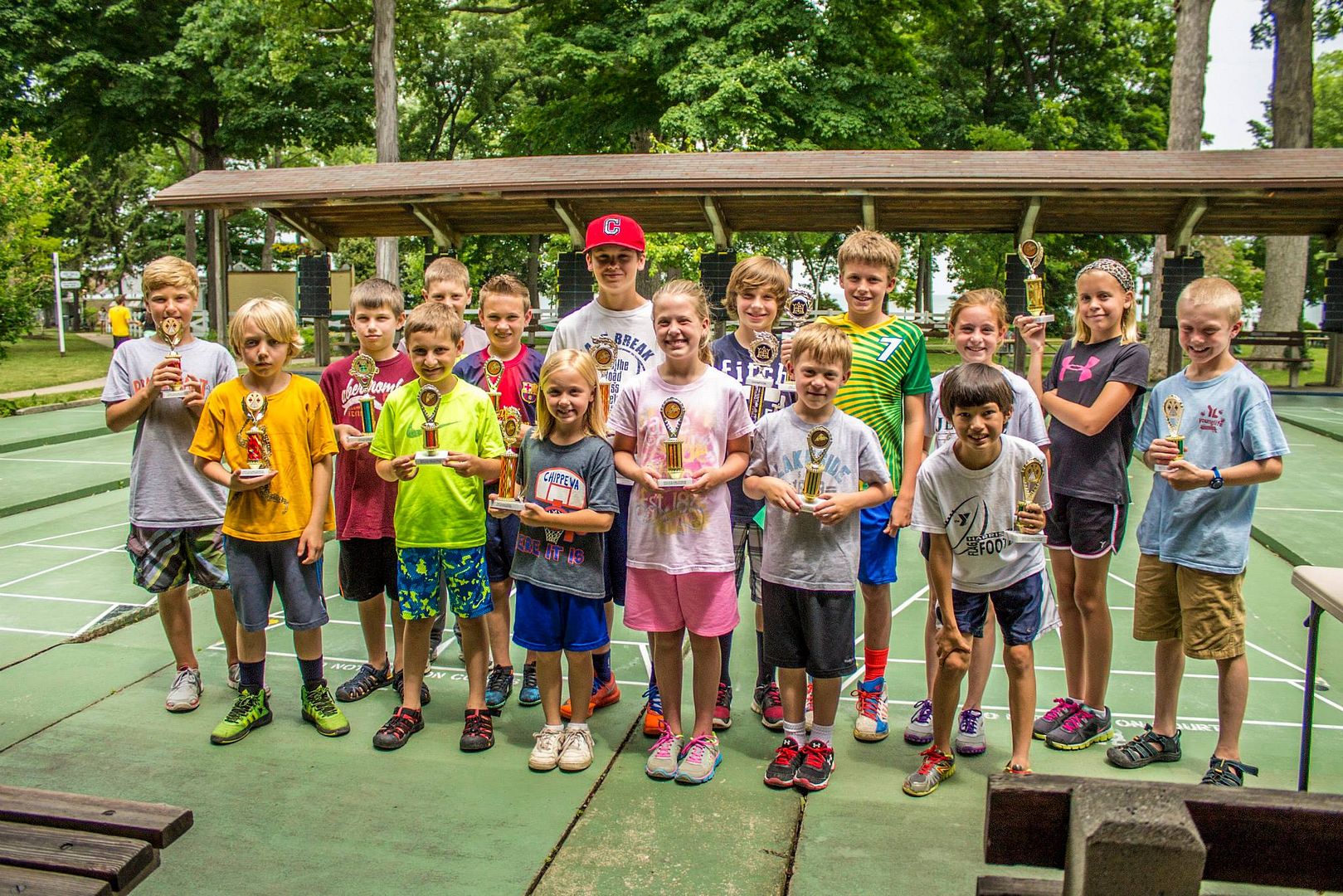 Youth Shuffleboard Singles Tournaments
All age-eligible youth are welcome to test their shuffling skills. Sign-up at the shuffleboard courts begins at 8:30 a.m. and closes promptly at 9 a.m. There is no entry fee, and all equipment is provided.
Please note: a parent or guardian must sign an official release form, which is available at entry. Ohio State Shuffleboard Association (OSSA) rules require all tournament players to wear closed-toe shoes.
Monday, July 24:
Norma Faris Ohio Pre-Teen Singles Shuffleboard Tournament
Wednesday, July 26:
Norma Faris Ohio Junior Singles Shuffleboard Tournament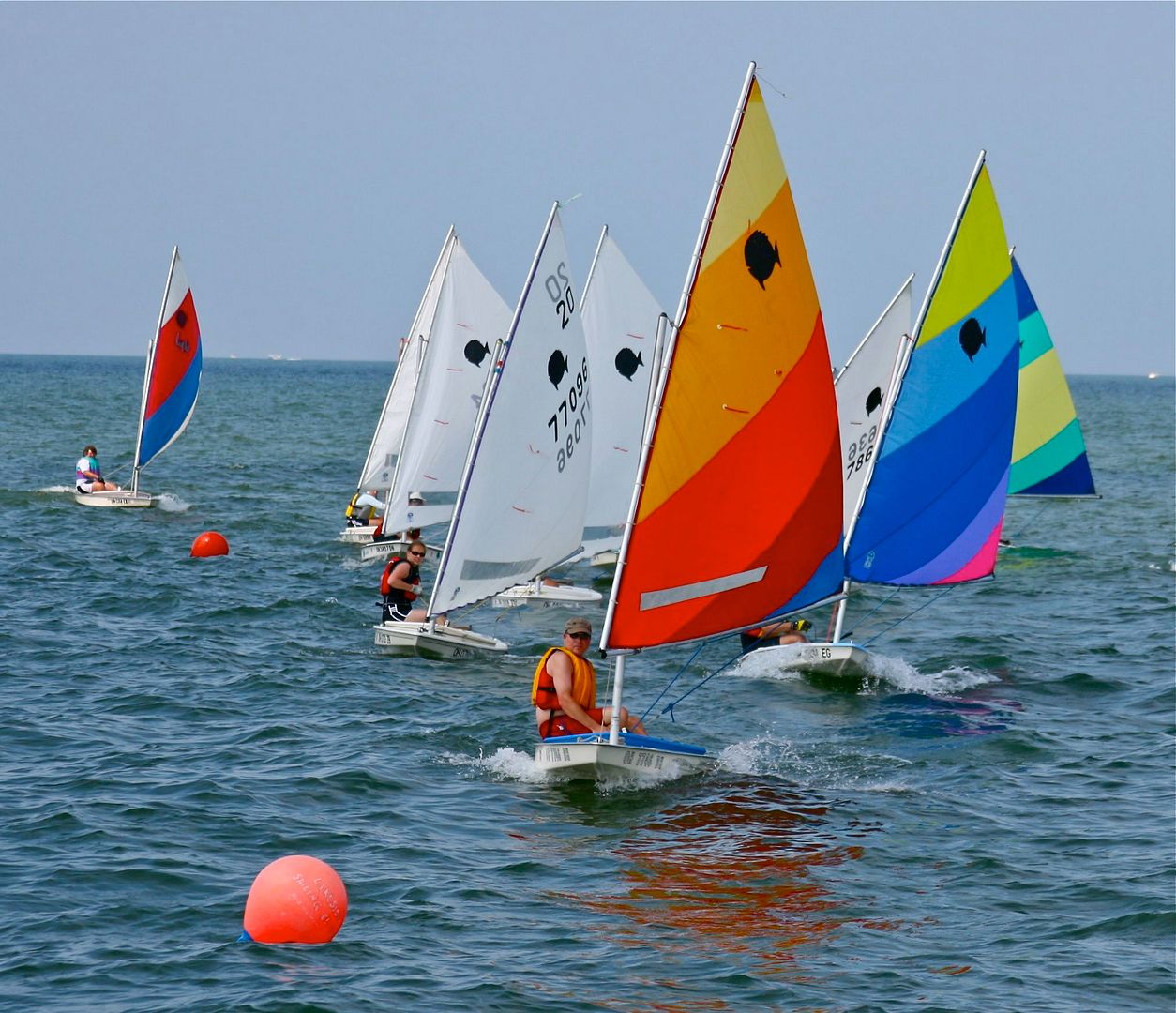 August Cup Sailing Race
The August Cup Sailing Race will take place at 2 p.m. Saturday, July 22, weather permitting. All participants are to meet at Lakevue Marina, which is located one mile outside the W. Second Street Gate, at 1 p.m. for a skippers' meeting to determine the course. Pre-registration is not required, and there is no cost to participate.


All Lakeside Tennis Tournament
The All Lakeside Tennis Tournament will take place from 8 a.m.-8 p.m. Monday, July 24-Friday, July 28 at the Williams Tennis Campus. To participate, register at the campus before 4 p.m. Sunday, July 23, with the draws revealed at 6 p.m. The cost for the doubles events is $10 per team, and the cost for the singles events is $8 per individual. Please note: all adult and youth tennis and pickleball programs are cancelled during the All Lakeside Tennis Tournament.
Art in the Park
Sunday, July 23
1-2:30 p.m.
Central Park near Pavilion
The Rhein Center presents an activity for Lakesiders and guests. Participation is $1 and the activity changes weekly.

Pirate Adventure
Sunday, July 23
6 p.m.
Lakeside Information Center
Children (ages 7-11) are encourage to join a wet and wild ride in a vintage wooden boat, while in search of buried treasure. Tickets are $5 per child and can be purchased at the Lakeside Information Center.



Wooden Boat Rides & Sunset Cruises
Monday, July 24 &
Thursday, July 27
6 p.m. & 8 p.m.
Dock/Information Center


These 30-minute rides begin at 6 p.m. with the last ride departing at 7:30 p.m. The cost is $20 for adults and $6 for children (ages 4-12).

Hour-long sunset cruises aboard Amazing Grace start at 8 p.m. The cost is $32 for adults and $10 for children (ages 4-12). Children age 3 & under are not permitted.



Farmers' Market
Tuesday, July 25 &
Friday, July 28
9 a.m.-12 p.m.
Walnut Avenue & Third Street in Front of Hoover


Farmers' Market vendors will sell fresh produce, honey, herbs and homemade baked goods.

Parkinson's Support Group Tuesday, July 25 & Thursday, July 27 4-5:30 p.m. Train Station

Activities include drumming (drum sticks provided), stretching exercises while seated, balance exercises while standing and rapid diversity of movement with music.

'Journey through the Bible' Information Meeting Thursday, July 27 3 p.m. Fountain Inn Aigler Room

There will be a 'Journey through the Bible' Information Meeting, led by the Rev. Dan Drew, Director of Travel Ministries for Educational Opportunities Tours.

Craft & Art Show Thursday, July 27-Saturday, July 20 9 a.m. Hotel Lakeside lawn

The show features several exhibitors featuring photography, wood carving, handmade jewelry, painted glass and home décor.
Sign up for Rhein Center Classes
Online registration with credit card payment opens at 8 a.m. each Thursday for the following week's classes.

Vacation Bible School
The Lakeside United Methodist Church (UMC) is offering Vacation Bible School (VBS) to children (age 5+) from July 31-Aug. 4.

Candlelight Symphony Showcase
This showcase will be held from 8-10 p.m. Wednesday, Aug. 9 to raise funds for the Lakeside Symphony Orchestra (LSO). Tickets are $40 per person.

Labor Day Weekend
On Sunday, Sept. 3, the Lakeside community will gather to celebrate the 144th Chautauqua summer season. A community-wide photo will be taken by a drone at 6:30 p.m. on the dock, weather permitting.

Light Up Lakeside
All are invited to participate in Light Up Lakeside from Aug. 4-11. Although winners will not be chosen this year, show your creativity by decorating your cottage, rental, camper, business or golf cart. Christmas lights, lanterns and luminaries are all encouraged.
Kids Needed to Deliver Lakesider Newspaper

At 9 a.m. Fridays, kids (ages 10-15) are invited to the Legacy House, 217 Walnut Ave., to deliver
Lakesider newspapers
.
On Saturday, 12 children (ages 6-10) are needed to hand out the
Lakesider
on the Hoover Auditorium porch from 7:30-8 p.m. Report to the porch at 7:15 p.m.
Volunteers will receive their choice of a free Coffee & Cream soft-serve ice cream coupon or miniature golf coupon.


Rules & Regulations

As a gated community, Lakeside Chautauqua values the safety and health & wellness of our guests and residents. View the updated
Rules & Regulations
.
Trash & Recycling Services

This week, trash collection is Wednesday and Friday due to the holiday. Recycling is only collected on Fridays. Place trash and recycling bins on the curbside by 7:30 am.


Important Gate Announcements

Read about updates to the 2017 Chautauqua summer season gate hours
here
.
Annual Photo Contest

Lakesiders of all ages are invited to submit photos to be featured in the 2018 Calendar of Events brochure, as well as on Lakeside's social media pages,
website
,
blog
,
Lakesider
newspaper, advertisements, etc.
The deadline for submission is Monday, Oct. 2. Read
full contest rules
to enter.
Professional Development Graduate Credit

Lakeside Chautauqua is once again partnering with Lake Erie College to offer
professional development graduate credit
. This opportunity is designed for educators needing to renew teaching licenses and/or gain professional development credit.
Movie Tickets:
$7/adult,
$3/youth (under 12)

Show Times:
3:30 p.m. & 8 p.m., unless otherwise noted.
Review the upcoming
movie schedule
.
Establish a healthy support system to reduce stress. Surround yourself with family members and close friends who share your values and goals. Staying connected is a natural way to relieve stress and improve your quality of life. For more information, visit www.bluezones.com.