Evolving Legal Issues
____________

Did you know...
Why the tiger logo?
The tiger is an apex predator (top of the chain and not preyed upon) that is very powerful and aggressive. The tiger strategically positions himself with apparent neutrality and then devours its opponent. So defines the dominant HUNTER LAW FIRM.
:: 757-825-0400 ::


Need to research a legal problem?
See our
newsletters
section on our website for additional material and relevant news that may be of interest.
New Gun Legislation in the Works
You have heard that new gun restrictions and regulations are in the works. For many it is a hot topic of passionate debate, and rational people will admit that both sides have some good points to make. However, as we lawyers must constantly remind our clients, we don't make the law, we just help you understand it, and make it work for you. Changing the law is mostly a legislative endeavor - and with that said, love it, or hate it, here is what to expect in the coming year.
Medical Insurance: A New Landscape
By
Larry W. Lockwood, Jr.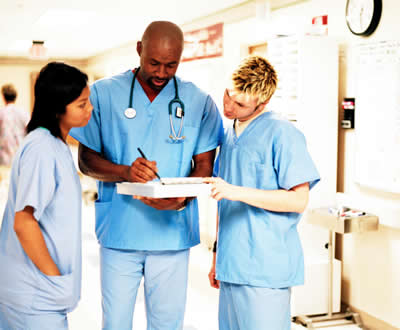 A quick google search on the on the Affordable Care Act (ACA), also popularly known as "Obamacare," brings many, many search results with very little actual useful information - no doubt because the the heated politicization of this legislation. However, it is now being implemented, and it is time to deal with it. It's a complex and expansive piece of legislation, second only, perhaps, to the tax code. However, the key provisions that will effect you are not that hard to understand - here is a quick break down.
Next Month...
Hot button Topics in Criminal Law
Thank you for allowing this firm to address your legal issues. We want to let you know we still care about you, your family, your friends and the ability to get quality and affordable legal representation when you need it.
While you may have considered this firm for a legal problem limited to one area of law, let us remind you that this firm has experienced attorneys and staff in many practice areas, including divorce, custody, support, adoption, name changes, criminal, traffic, personal injury, workman's compensation, civil litigation, real estate, business law, wills, trusts and estate planning.
Each attorney places emphasis on only a few areas of practice to give you the absolute best representation in the area of law you need. Our attorneys are: Thomas L. Hunter, Sara A. Lynch, Robert G. Saunders, John Pritchard III, Amy VanFossen, Mark Stallings, Larry W. Lockwood, Jr., and Kristof Koletar.
We have three office locations to serve you; Hampton, Gloucester and Williamsburg.
Please see our Firm Brochure which provides more of an overview and you can also visit our website at www.ThomasLHunter.com to learn even more about our attorneys and areas of practice.