Breakfast, Lunch, Dinner and Dessert
Rye Ridge Shopping Center
Has It All!
Don't forget the Super Bowl and Valentine's Day are right around the corner...
Balducci's Food Lover's Market
144 S Ridge Street

Telephone: 914-308-3692

Balducci's Food Lover's Market opened its doors in the Rye Ridge Shopping Center, excited to share its love of food with Rye Brook, NY.
Balducci's Food Lover's Market specializes in hand-selected, prime-cut meats, signature top of the catch exceptional seafood, and is staffed with professional cheese mongers and culinary trained chefs who prepare restaurant-quality, fresh meal selections. Additional offerings include superior, organic, local and recipe-ready produce, as well as a patisserie overflowing with delectable pastries, breads and baked goods. The market's inviting café provides a place for food lovers to gather with family, friends and the community while relaxing, enjoying free Wi-Fi, and savoring the market's many items. Balducci's signature floral boutique and in-house catering professionals will provide all entertaining needs.
"At Balducci's, we invite you to immerse yourself in our distinctive gourmet experience," said Judith Spires, Chairman and Chief Executive Officer of Balducci's. "Our goal is to provide an epicurean adventure every time you enter our market. From our inviting store's open-concept layout ripe with robust food offerings, to the full kitchen of professional and sous chefs creating elegant dishes, Balducci's aims to provide various food items designed for a sophisticated palette. Rye Brook is the perfect location for our newest Food Lover's Market and we look forward to sharing our love and passion for food with the vibrant community."
Buddha
1 & 1A Rye Ridge Plaza, Rye Brook, NY 10573

TEL: (914) 481-4651

Email: buddhaasianbistro@yahoo.com


Open 7 days a week // Catering Available // Fast & Free Delivery


Business Hours:

Monday - Thursday 11:30am - 10:00pm

Friday - Saturday 11:30am - 11:00pm

Sunday 12:30am - 10:00pm


At Buddha, we aim to redefine the traditional Hibachi experience by upgrading it to a true culinary treat while keeping our eclectic menus moderately priced.
Upon entering Buddha, you immediately notice the classic Asian styling mixed with modern industrial flare. Your dining experience is enhanced by an eclectic arrangement of soothing music and intimate lighting. Rounding out our decor is the cocktail bar, a trendy yet relaxed scene welcoming all to a menu of delectable wines, sakes and house created signature drinks. You are sure to find your next favorite drink here. The Sushi, Kitchen & Hibachi chefs are well trained in traditional Asian and Japanese cuisines but do not hesitate to introduce their own modern nuances into each inspired dish. So come join us for lunch or dinner. Our knowledgeable and friendly staff is more than happy to make your dining experience enjoyable.


The concept of creating a fusion restaurant is easy. Translating that concept into a special experience requires thinking outside the box. We successfully cater to families as well as satisfying the taste buds of a more discerning crowd of hip younger adults by partitioning the restaurant into two sides. The fine-dining room, home to the sushi bar and the hibachi area, home to twelve communal tables set back-to-back in groups of two where you can enjoy banquette style seating.
Rye Brook, NY 10573
914-268-9339


Hours: Daily, 11am-10pm


http://cava.com/
Started by three childhood friends Ike Grigoropoulos, Chef Dimitri Moshovitis, and Ted Xenohristos, CAVA celebrates the flavors of their families' traditional Greek and Mediterranean cooking in a casual modern setting.


For those who savor


For those who sing and dance while the world sleepwalks by.


Those who wring meaning from their minutes, while others just count them.


To the appreciators, the embracers, and the devourers, you have come to the right place.


Because here, we serve lamb, not sheep.


We made this food for you, friends.


Because while others are content to feed their faces, you desire food that feeds your spirit.


Food that fills you and fulfills you, too.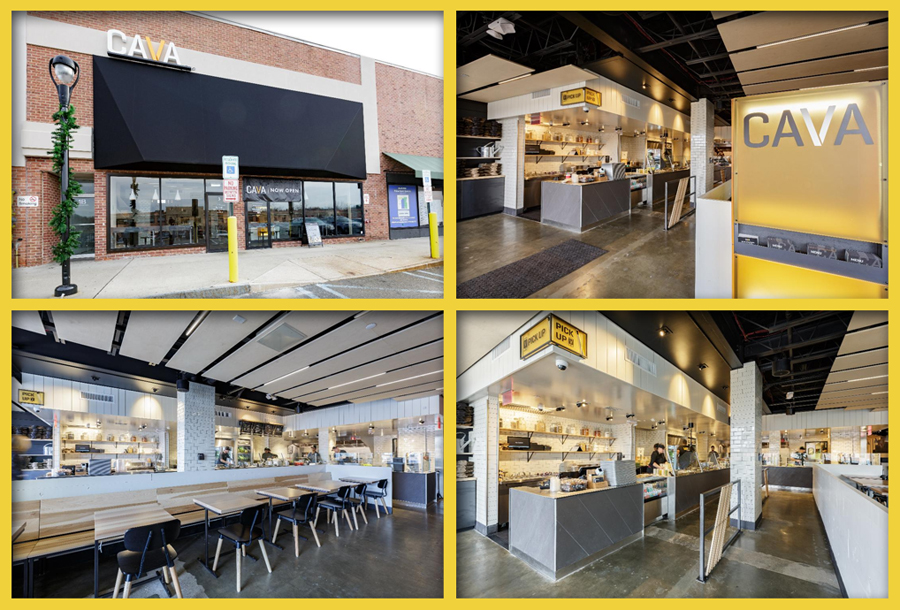 Rye Ridge Pastry Shop
140 S. Ridge St
914-937-5474
Italian & French Pastries
American Cakes & Pies
Miniature Pastry
Ice Cream Cakes
Creative Drawings on Cakes
Kosher Supervision
Open 7 days a week 8 am - 7 pm
All Baking done on Premises
Cerbone' s Rye Ridge Bake Shop has been serving the Rye, Rye Brook, Westchester and Connecticut area for more than three decades, always under Kosher Supervision. With the perfect combination of Italian, French, and American style we have created delicious and traditional cakes, cupcakes, pastries, cookies, Italian Ices, and Holiday Specialties.
Here at Cerbone's Rye Ridge Bake Shop we strive to please our customer first and foremost by offering everyone a variety of baked goods to enjoy, from sugar free, nut free, gluten free and any other request our customer have so our delights can be enjoyed by everyone.
Click here
to read more.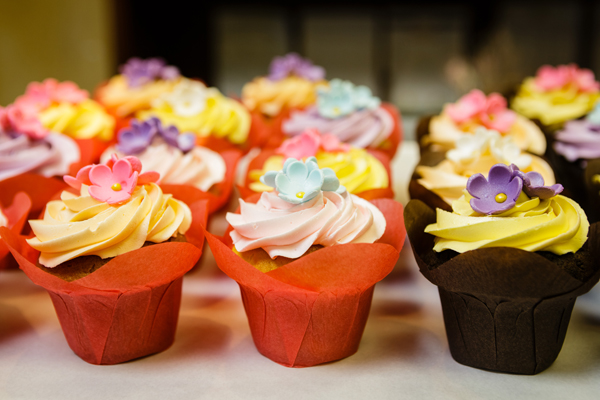 20B Rye Ridge Shopping Center

Rye Brook, NY

914-937-0351

Ever crave a tasty burrito and not have time to stand in line? You can order Chipotle menu items from your home, office, or automobile. Eating fast food has just become even easier with the ability to order Chipotle online. It is a very simple process and can save a lot of time during your lunch hour or while picking up dinner. It's as easy as click, pick, pay, park, devour. You can order your Chipotle menu items on the internet in the morning and have it ready at a specified pick up time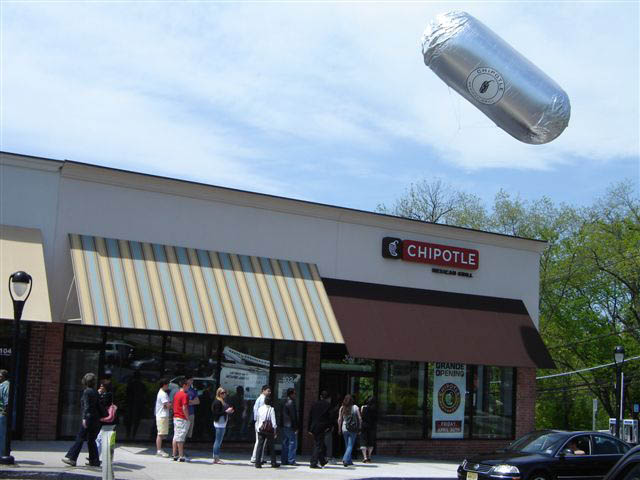 Telephone: 914-908-4184

116 South Ridge Street


Hours: Monday - Friday 10:30AM - 10PM

Saturday 10:30AM - 11PM

Chopt offers an assembly line of salad options where customers can choose the type of lettuce, which of the 30 "Choppings" get tossed into the salad and which of the numerous homemade fresh daily dressing. Once all the ingredients are selected they are passed to the "chopping station" and specially chopped with a mezzaluna chopper. Customers have the choice to have their salad rolled into a wrap sandwich.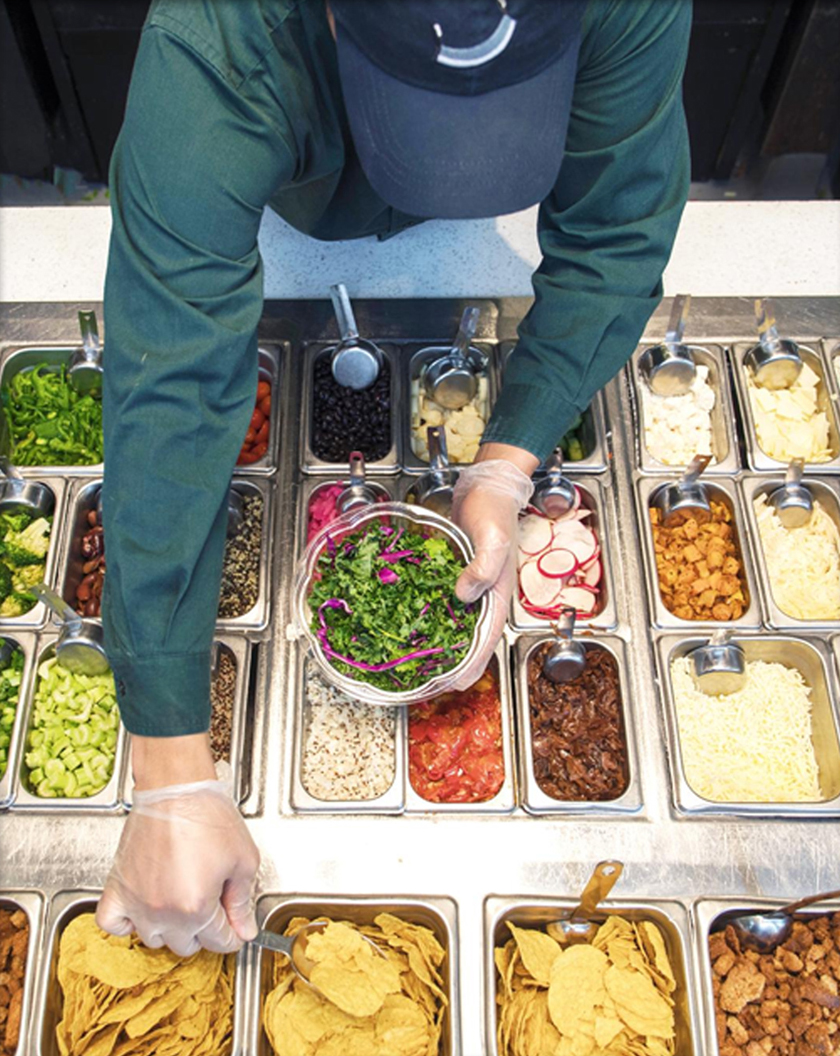 112 S. Ridge Street

Dig Inn serves mostly vegetables for breakfast, lunch, dinner, and brunch. Their menus are based genuine, trusting relationships with their farmers and partners, and food that embraces the seasons.


In the community they're partnering with organizations, like the American Farmland Trust, to support the next generation of chefs and culinary leaders through education and training. And In the field they help small and mid-sized farms scale-investing in sustainable best practices to help them grow more food and find new markets.


Above all, Dig Inn believes in the power of a shared table-for the everyday and the extraordinary-a place where friendships are made and ideas are born.
914-305-6700

176 South Ridge Street

Hours: Monday - Sunday 11am - 9pm

Elevation Burger was created in 2002 to stand out from other burger concepts in taste and sustainability. Their ingredients are fresh, sustainable, and local when practical. Nothing on the menu contains trans-fat, and each location grinds their beef on premises. The menu consists of several uncommon burgers, toppings, drinks, sides, shakes and malts.
Phone 914-937-0900

The "uber-hip" Fortina of Armonk has opened its doors for lunch, dinner & brunch. Fortina's original location in Armonk, which opened in May 2013 by John Nealon, Rob Krauss and Christian Petroni has evolved into a dining revolution. The trio describe their concept as "straight forward Italian food, cooked in wood fired ovens" and the press they have received has done nothing but praise them. In addition they won the coveted, 2014 Best Of Westchester - New Restaurant AWARD.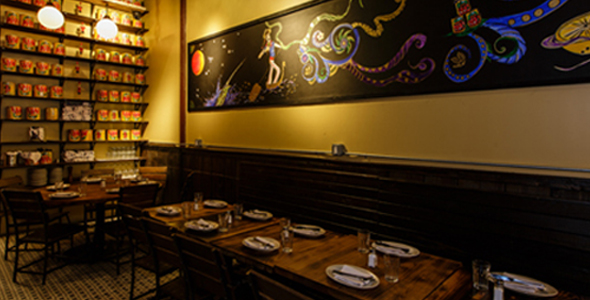 172 S. Ridge Street

For over 16 years, Lenny's Bagels has taken great pride in serving the Westchester community. With a wide variety of food, it doesn't matter want you are in the mood for, Lenny's Bagels will have it.

Lenny's Bagels has been honored with numerous awards from around the community including Best Bagels in Westchester (for many years and counting), and providing charities with food donations.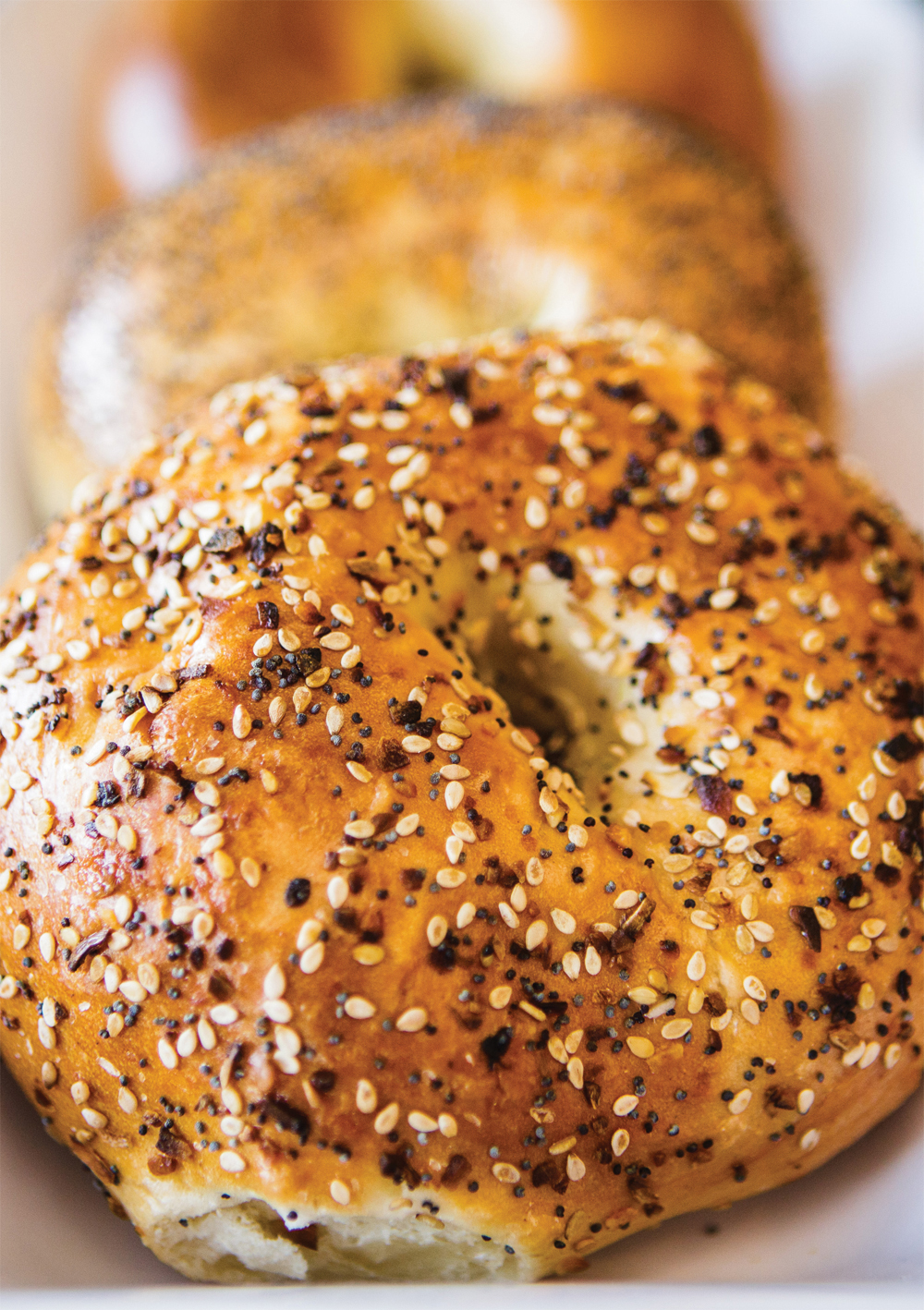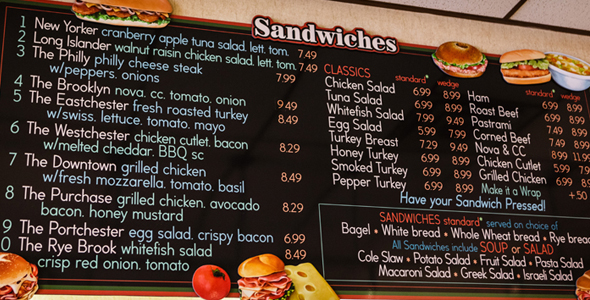 15 Rye Ridge Plaza Rye Brook, NY 10573

Organic Pharmer is a new kind of healthy food eatery: the principles of functional medicine support every item on our menu, all of which are free of gluten, dairy, corn, soy, and egg. Created by chefs, Lee and Darleen Gross, and Dr. Susan Blum, a leader in functional medicine, our menu reflects our passion and commitment to health.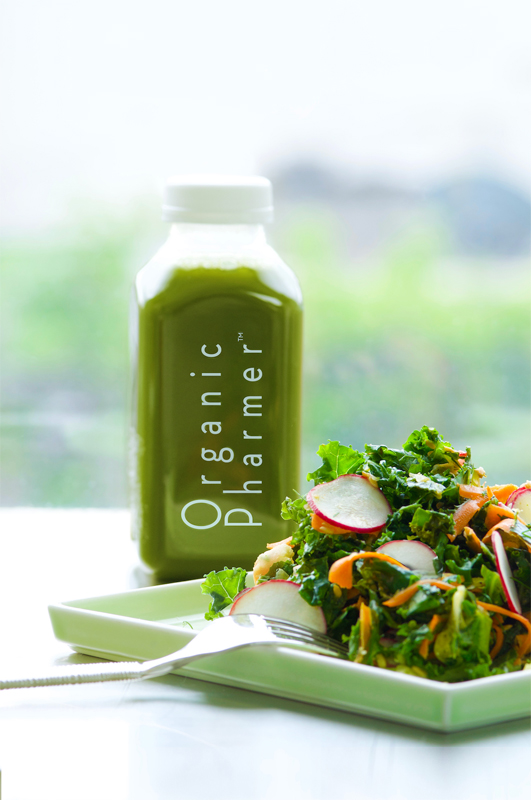 Telephone: 914-305-4478

104 South Ridge Street


Hours: Sunday - Thursday 11AM - 10PM

Friday & Saturday 11AM - 11PM
You don't see red mangoes often in stores - but once you've tasted one, you'll never settle for anything less. Mangoes only turn red when they reach the peak of ripeness. That's when they are the most delicious, and nutritious. Our name, Red Mango, is a symbol of our commitment to using only the best all-natural ingredients for our frozen yogurt, smoothies and parfaits.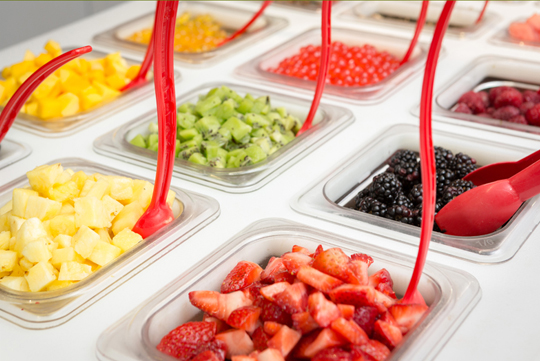 126 S. Ridge Street

Rye Brook, NY 10573


914-937-2131

www.ryeridgedeli.com


Hours:

Sunday - 7:30am-9pm

Monday - 7:30am-9pm

Tuesday - 7:30am-9pm

Wednesday - 7:30am-9pm

Thursday - 7:30am-10pm

Friday - 7:30am-10pm

The Rye Ridge Deli is a kosher style delicatessen and restaurant. We feature a 100 seat restaurant, we offer fresh high quality kosher style meats, and New York style smoked fish and appetizers, a full bakery section, off premise catering for all occasions, all well as a delivery service.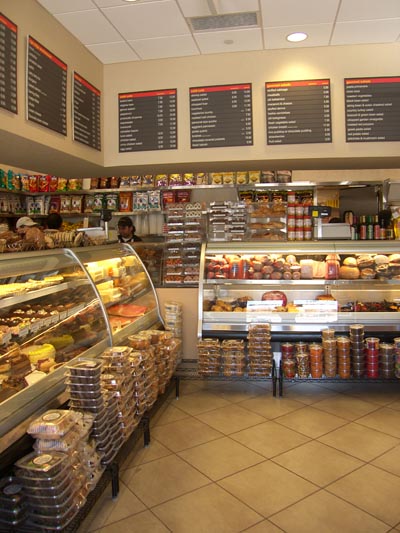 118 S. Ridge Street

Rye Brook, NY 10573

914-937-1597

Hours:

5:30am-10pm Monday-Thursday

5:30am-1030pm Friday

6am-1030pm Saturday

Starbucks, the bottom line. We always figured that putting people before products just made good common sense. So far, it's been working out for us. Our relationships with farmers yield the highest quality coffees. The connections we make in communities create a loyal following and the support we provide our baristas pay off everyday.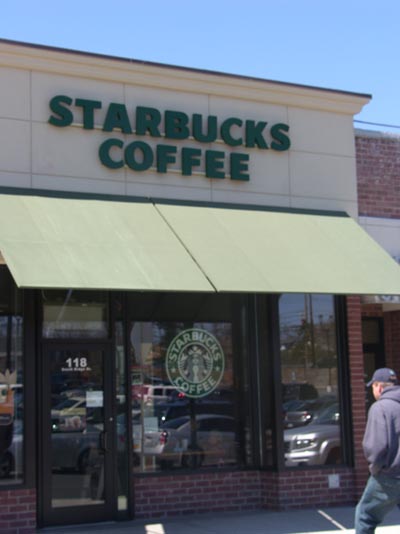 122 S Ridge St

Rye Brook, NY 10573

Phone: 914-481-8801

Email: ryeridge@winecellargroup.com


Hours:

Mon - Thurs - 10:00 a.m. - 9:00 p.m.

Fri - Sat - 10:00 a.m. - 10:00 p.m.

At The Wine Cellar, we strive to provide a passionate, fresh and approachable store in which to browse and sample a wide selection of often handmade, and always outstanding value, wines.

Since opening in the fall of 2013, we've stocked a comprehensive range from the world's better known producers (we know everyone has their old favorites), but we are best known for our collection of Cellar Select and Cellar Premium wines. This ever changing wine collection features boutique-quality, handcrafted bottles not commonly found at all wine retailers. Our wines are often produced in small batches, and are extremely rare wines from family-run vineyards around the world. Discover these Cellar Select and Cellar Premium collections for yourself and be pleasantly surprised by their phenomenal value.