LetsGo2PuntaGorda Newsletter
Splish, splash - it's June and everyone is thinking about pool time! Congratulations to all my New England friends for making it through that winter .... now you can enjoy the beautiful weather that spring, summer and fall bring. We will be getting ready for our rainy season - a few hours in the afternoon for the most part - but included in the down pours are the most electrifying (pun?) lightening storms that turn the sky brilliant with color.
And speaking of color and splash- it's also the time of year we all think about sprucing up - color, or paint, is such a great and inexpensive way to make a big splash! Have fun and let your creativity soar!
The market continues to be strong here while inventory is still low - if you are thinking of listing your home - NOW is the time! Many folks think they should wait until fall, or "season" but believe me - it is steady here all summer!
June is National Aquarium and Gay Pride Month - it also features Father's Day, Ramadan, Best Friends Day and of course, Donald Duck Day and National Bubba Day!!
Have fun and stay safe!!
Susan Hill, REALTOR®
Member of RE/MAX "Platinum" Club - 2014
Member of RE/MAX "Platinum" Club - 2013
Member of RE/MAX "100%" Club - 2012
Member of RE/MAX "Executive Club" - 2011
Direct - 941-676-1033
Cell - 941-347-8782

This Month's Facebook Drawing Winner
Congratulations to Estellita Rainwater August,
the winner of June's Facebook drawing!
on Facebook and automatically be entered for a chance to win a $25 American Express Gift Card during the month of July!
**Please note: We've had problems contacting our winners. Please provide your contact information via email to
April 2015 Local Housing Statistics
Punta Gorda Metropolitan Statistical Area
Single-Family Homes
Year-over-Year % Change: 8.1%
Condos and Townhouses
Year-over-Year % Change: 20.0%
Quote for the Month
"Everything you can imagine is real."
Latest PGI Civic Association News
The Punta Gorda Isles Civic Association is a great organization and if you're new to the area, it provides a lot of valuable information about how to become more involved in the community.
You can view a copy of the latest PGICA Commentator here
- a monthly publication where you can find information about our area and the multitude of community activities available to you.
Do You Really Need a Real Estate Lawyer?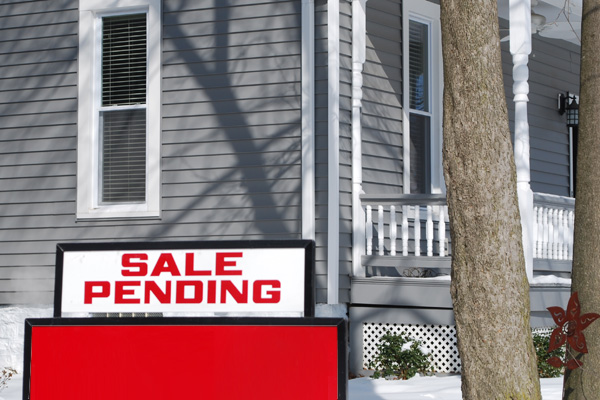 Here are some instances where an attorney makes sense in addition to a real estate pro:
Your First, and Subsequent, Home Purchases
No doubt you have a buyer's agent representing you to help you negotiate the best price, find the right home, and move the sale along expertly and efficiently. But if you want legal advice, only an attorney can do that. Plus, an attorney can spot legal red flags before they become big issues. Even if you don't experience these kinds of issues in your purchase or sale, an attorney:
Gives you an additional review of the contract and contingencies involved in what is likely the biggest purchase you'll ever make.
Stops you from signing optional closing documents that aren't in your best interest.
Foreclosed Homes
You've probably heard about the great deals you can get when you buy a foreclosed home at a foreclosure sale. But you rarely hear about the risks. An attorney can help you deal with those risks, if necessary.
Risks vary from place to place because each local jurisdiction that holds a foreclosure sale sets its own rules. A county might allow homeowners whose properties are sold at a foreclosure auction to buy back their homes within a set time period, such as a year. Another may offer foreclosed homes with liens, or claims against the property, attached. And at some foreclosure sales, property liens transfer along with the property - meaning you'll have to pay off the liens if you buy the property.
Land
If you're purchasing land to build a custom home or buying an undeveloped lot and seeking approval to build, it would make sense to hire an attorney. You could run into issues with zoning, titles, undisclosed environmental hazards, or a new highway scheduled to cut through your backyard - just to name a few potential problems.
An attorney can make sure you get clear title with no access issues; figure out what can be built on any nearby lots; and advocate for you if an inspection turns up a serious environmental concern like toxic waste.
Source: