2013 Trends
As we look forward to coming year, it's interesting to observe what professional trend watchers have been spotting. For over 10 years, trendwatching.com has been tracking and defining leading consumer trends, insights, and related innovations on a global scale. Their researchers, analysts, and writers work out of their London, Singapore, and Sao Paulo offices, collaborating with hundreds of on-the-ground spotters in 100+ countries. Here's a look at 10 trends that they've spotted for 2013.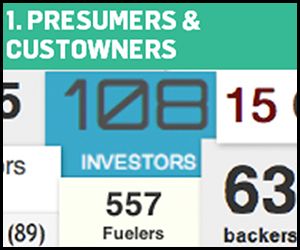 1. "Consumers will embrace even more ways to participate in the funding and (pre-)launch of new products and brands."
2013 will see passionate consumers embrace two innovative new 'consumption' models: becoming PRESUMERS and CUSTOWNERS. PRESUMERS love to get involved with, push, fund, and promote products and services before they are realized. And thanks to countless new crowdfunding platforms and new manufacturing technologies that are finally tipping into the mainstream (and a burgeoning, global cult of entrepreneurialism at large), the coming 12 months will see them have more opportunities than ever to do so. No wonder that the amount PRESUMERS spent on crowdfunding platforms has risen from just 530 million dollars in 2009, to 1.3 billion dollars in 2011, to 2.8 billion dollars in 2012. (Source: Massolution/The Economist, May 2012).
Next for PRESUMERS? How about CUSTOWNERS: consumers who move from passively consuming a product towards funding / investing (if not owning a stake) in the brands they buy from.
However, these increasingly business-savvy consumers are often looking for both a financial and an emotional return, and therefore only brands that are open, friendly, honest, trusted, transparent, and somewhat 'human' will prove able to attract enthusiastic CUSTOWNERS.
Also, keep an eye on the US JOBS Act, which will be implemented in January 2013 and, for the first time, allows non-accredited US investors to buy micro-equity in start-ups. It's a major factor behind research firm Gartner's prediction that funds raised by crowdfunding platforms will rise to 6.2 billion dollars in 2013.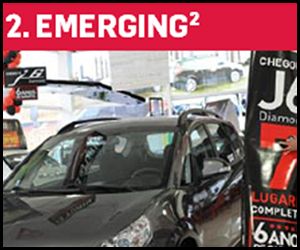 2. "Emerging brands from all over are catering to emerging middle classes from all over."
While the last two decades were about developed markets catering to emerging ones, and emerging markets increasingly catering to developed ones; now get ready for an explosion in products and services from emerging markets for emerging markets.
Think Chinese and Brazilian brands selling to the middle classes in Turkey, India, or South Africa, or vice versa. On top of that, with these emerging market brands having cut their teeth operating in fast-rising emerging markets and catering to ever-more important emerging middle classes, expect even more of the next global mass market powerhouses to come from emerging markets.
The numbers sure are juicy: in 2013, the GDP of emerging markets will exceed advanced markets for the first time (measured in Purchasing Power Parity terms) to 44.1 trillion USD vs. 42.7 trillion USD. (Source: IMF, October 2012).
3. "Lifestyle multi-if-not-hyper-tasking: why micro-convenience, mini-experiences, and digital snacks will rule in 2013."
For those wondering where 'mobile' will head next, one behavioral insight should give you plenty to run with: in 2013, consumers will look to their mobile devices to maximize absolutely every moment. Hectic, urban lifestyles mean that no amount of (micro) time will be too fleeting or activity too absorbing, to cram in more content, connection, consumption or simply more fun.
All of which means the next 12 months will see an explosion in MOBILE MOMENTS: products, services, and experiences that will enable mobile-loving consumers to embrace (seamless) lifestyle multi-if-not-hyper-tasking.
We could offer you a deluge of statistics on everything from mobile use to addiction, but we know YOU don't have the time, either, so we'll just offer three:
* A survey of US adult smart-phone owners found that 63% of female respondents and 73% of male respondents don't go an hour without checking their phone. (Source: Harris Interactive, June 2012).
* Cell phone users between 18 and 24 years of age exchange an average of 109.5 messages on an average day, more than 3,200 per month. (Source: Pew Research Centre, September 2012).
* An academic study of Android users' app-habits revealed that while users spend nearly one hour on their devices a day, the average app session lasted only just over a minute. (Source: DFKI, November 2011)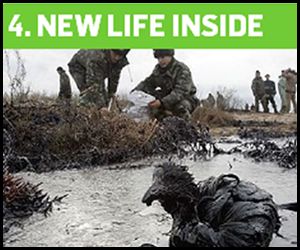 4. "It's time for products that give back."
Recession or no recession, long term, one of brands' major quests is for more ecologically sustainable activities. So here's just one small, sign-of-the-times eco-mini-trend for 2013: the phenomenon of products and services that quite literally contain new life inside. Rather than being discarded or even recycled (by someone else), these products can be planted and grown, with all the eco-status and eco-stories that come with that.
Of course, NEW LIFE INSIDE products are not going to solve major sustainability challenges. But more than ever in 2013, there is great symbolic value in creating new, environmentally beneficial life out of a consumer product. And symbolic, even playful statements of your values will resonate with consumers, too, especially if they are seen as expressions of larger intent to take more meaningful action.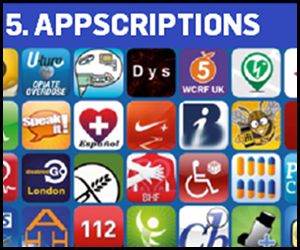 5. "Digital technologies are the new medicine."
Digital technologies are the new medicine, as doctors and physicians turn to health apps and services to improve health outcomes. With over 13,000 health apps in the Apple app store it's not a case now of finding an app, but finding the BEST one, and - given that this is a health issue - one that is accurate and safe.
In 2013, expect consumers to turn to the medical profession, and medical institutions, to certify and curate these products, with doctors also 'prescribing' them, much as they prescribe medicines, as part of a course of treatment. For health providers, these digital 'medicines' promise to reduce costs by making consumers more aware of their health, improve compliance, and allow remote monitoring that can pick up warning signals earlier.
Even if you're not in the health industry, and think APPSCRIPTIONS isn't relevant to you, we bet that an hour spent considering the bigger underlying trend - towards mobile driven service delivery - could yield some profitable new insights.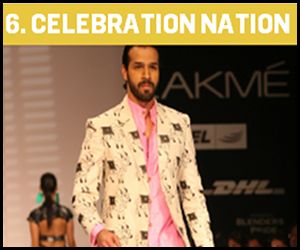 6. "Flaunting the new 'it' cultures."
In 2013, global cultural capital will continue to be overturned just as dynamically as its financial equivalent. One result?
Emerging markets will proudly export, and even flaunt, their national and cultural heritage
in the next 12 months. Symbols, lifestyles, and traditions that were previously downplayed if not denied, are being brought up to date, to become a source of pride for domestic consumers, and of interest to global consumers.
7. "Why consumers want 'good' data not 'big' data."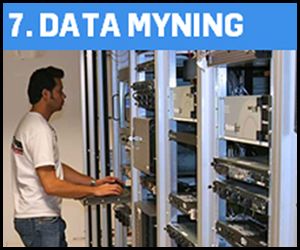 If data is the new resource, expect consumers in 2013 to start demanding their share of its value.
To date, the 'big data' discussion has focused on the value of customer data to businesses. Now, increasingly savvy consumers will start to reverse the flow: seeking to own and make the most of their lifestyle data, and turning to brands that use this data to proactively offer customers help and advice on how to improve their behavior and/or save money.
Of course, this is nothing new in the world of entertainment, but in 2013 expect even 'mundane' industries to start taking consumers' data and making it useful. A word of warning: brands will have to walk a fine line between offering consumers a valuable (and ideally seamless) service, and freaking them out with aggressive, if not downright scary, 'services.' Yes, consumers want to feel served to, but they don't like to be watched.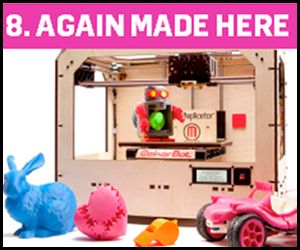 8. "Local manufacturing is the new Service Economy."
In 2013, manufacturing is coming home, that is, if 'home' is a mature market. Driving this trend: the perfect storm of consumers' ever-greater NEWISM, the expectation of getting just the right product (and NOW!), eco-concerns, and the desire for more interesting STATUS STORIES, all combined with the spread of new local manufacturing technologies such as 3D-printing and make-on-demand.
Of course, consumer embrace of AGAIN MADE HERE will be welcome news for executives concerned by rising labor costs in China, long lead times, and fragile global supply chains.
Just one statistic to kick-start the discussion:
* Four out of five US shoppers (76%) notice "Made in the USA" claims and labels, and are more likely to purchase that product. (Source: Perception Research, July 2012).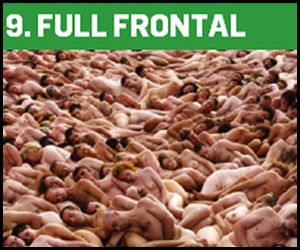 9. "Not just transparent, but naked and proud ;-)"
So what's next for the mega-trend of transparency? Brands must move from 'having nothing to hide,' to pro-actively showing and proving they have nothing to hide, and go beyond uttering lofty statements on 'values' or 'culture' to real, unambiguous, and clear evidence, or statements about actual results.
No, not all consumers will be this demanding, but as total transparency becomes a hygiene factor, even those that aren't will expect brands to prove their ethical and environmental credentials to those that do care. Some statistics:
* The percentage of global consumers who trust business to do what is right fell from 56% in 2011 to 53% in 2012. (Source: Edelman, January 2012).
* The proportion of people saying brands making a notable positive contribution to their lives is around 8% in European markets, and 5% in the US. Interestingly, the comparable figures in China and Latin America are 57% and 30% respectively. (Source: Havas, February 2012).
* 69% of US consumers said they are more likely to buy from a brand that talks publicly about its CSR results, versus the 31% who would purchase from a brand that talks about its CSR mission and purpose. (Source: Cone Communications, October 2012).
* Only 44% of Americans trust companies' green claims. (Source: Cone Inc., March 2012).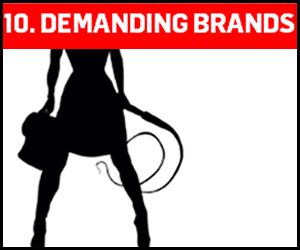 10. "Brands' wishes will be consumers' command."
Expect to witness a daring change in the relationship between ambitious, responsible brands, and their customers in 2013. Switched-on brands that are embarking on the much-needed journey towards a more sustainable and socially-responsible future will demand that their customers also contribute, and in doing so earn the respect of even the most hyper-demanding of consumers.
But consumers aren't going to put themselves out for brands unless they truly believe in the bigger vision. So, in positioning yourself as a DEMANDING BRAND, make sure you're 100% transparent and sincere. Otherwise, it's time to stick to being a servile brand.

Source: trendwatching.com