Happy New Year!

It's January and the beginning of a new year. Fresh starts, looking back at what was accomplished over the past 12 months and setting goals for the year ahead is part of the agenda. Limoneira's agribusiness accounts for approximately 95% of total revenues and our lemons, avocados and other citrus end up in grocery stores, restaurants and other food service operators around the world.

This month, we look at trends shaping consumer behavior and how Limoneira can take advantage of opportunities at the grocery and food service levels. We have connections with editors at important produce trade media and they are a great resource when looking at what's shaping our industry. We also take a look at innovation and trends that are influencing the broader consumer world.



Trendwatching.com's Annual Trends For The Coming Year
Established in 2002, trendwatching.com helps forward-thinking business professionals in 180+ countries understand the new consumer and subsequently uncover compelling, profitable innovation opportunities. Their trends, insights and tools help future-focused professionals build brands that matter, products that delight and campaigns people can't stop talking about. Their trends are regularly featured in the world's leading business and marketing publications.
Trends emerge as innovators address consumers' basic needs and wants in novel ways. We've picked 4 for the coming year.
Status Tests - Only The Worthy Will Be Served
Consider the endless search for status, and people are on the path that leads to the heart of consumer behavior. Because in affluent consumer societies, status is the no.1 motivator driving much of what people do. So what's next for status? In 2016, consumers will embrace a new twist on a traditional form of cachet: exclusivity. That means status tests that force them to actively prove their worth to the brands they want to buy from.
This means consumers proving themselves to brands. Many people have shifted their status fixation away from ownership and towards experiences. When ice-cream can be delivered on demand by a taxi company, it's clear that the doors to the experience economy have been flung wide open. And there's little status in anything that comes easily.
Meanwhile, experienced and savvy consumers have become more comfortable with the idea of brand-led demands that ultimately serve customers' best interests. And status tests do just that, by allowing consumers the chance to prove skills, creativity, good taste, And, what's more, to join a gated community of others who've done the same.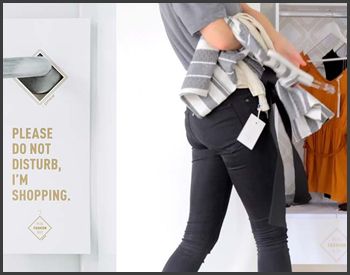 Contextual Omnipresence - Get Ready For New Channels And New Contexts
In 2016, people could be forgiven for thinking that a brand must be everywhere at once. After all, expectations around customer service now defy the laws of physics. Miss a customer's moment of need, and there might not be another chance.
That's why companies sit through multiple brainstorms around their omnichannel strategy debating "how will we use [insert latest hot new ephemeral geo-fenced live-streaming video social platform]?"
In the coming 12 months, average brands will keep pursuing that strategy. But these discussions are like having an "Internet of Things strategy". They focus on the how rather than the why. They focus on technology possibilities, rather than putting customers' needs and wants first.
Meanwhile, smart brands will focus on answering a more meaningful equation: innovative channels + nuanced contexts = right place + right time.
Insider Trading - Internal Culture
The epic quest for a more sustainable and ethical consumerism continues unabated. Yet consumers were left sorely wanting in 2015: from Volkswagen's emissions to FIFA's corruption to Nestlé's slave labor in Thailand to Yum! Brands' tainted meat in China. Amid all this, it's hard for brands to know where to turn. One suggestion for 2016: turn inwards, and start by ensuring your internal culture is something to flaunt, rather than hide.
Why now? Consumers have long been concerned about purchasing goods produced by vulnerable workers in developing countries. Now, rising inequality and growing job insecurity in affluent countries means their empathy is expanding to white-collar workers, too. Who knew people cared so much about Amazon's highly-paid developers, marketers and middle managers featured in the NYT's controversial exposé?
Limoneira can definitely harness this trend by allowing customers to celebrate supporting our brand, as we support those who work for us.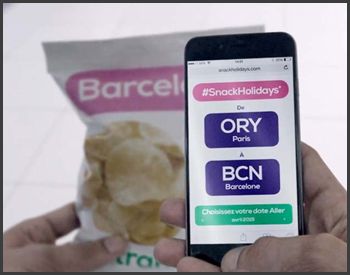 Perspective Shifts - Same Price - New Perspective
In 2016, the consumer arena is a hall of mirrors that renders a dizzying and fragmented view of value. But in a hall of mirrors, perceptions can be shifted. One way is to playfully reposition a product or service in order to offer perspective shifts that shock customers into a radically new appreciation of the value being offered.
Driving this trend are the new funding mechanisms and business models, digital innovations and new perceptions of value that have rendered pricing more fluid than ever.
For just one glimpse of that, consider the music industry. Pay for music on Jay-Z's Tidal platform? No way!
Directly fund a musician on crowdfunding site Patreon? Sure - musician Amanda Palmer is now raising usd 36,000 a month direct from fans on the site.
The result? Consumers will be more open than ever to innovations that play with - and attempt to disrupt - their thinking around value. Just make it fun.
Progressive Grocer 2016 Category Management Handbook - Insights
Jim Dudlicek, the Editor of Progressive Grocer says "The future is here and it wants solutions-for meals, for preparing them, for serving them and for delivering wholesome family fare with ease, speed and confidence".
Progressive Grocer also notes that fresh is where it's at right now. The perimeter of supermarkets is exciting, and it's growing. From produce and meat to deli and prepared foods, shoppers are spending most of their time there.
Heightened awareness, sharpened connectivity and unique needs are challenging retailers and producers to move beyond what they think they know about consumers and develop new strategies to deliver on brand promises and stay relevant in a hypercompetitive environment.
Mark Baum of the Food Marketing Institute says, "Traditional value drivers -taste, price and convenience-have historically been the dominant and reliable drivers of consumer behavior, and were fundamental drivers of the path to purchase and value equation. They continue to be important drivers, and may be thought of as "fundamental" components. However, other emerging factors-health and wellness, safety, social impact and experience-are newer drivers, evolving in meaning and becoming increasingly important considerations. Combined, these evolving drivers are fundamentally changing the value equation for retailers and manufactures". Limoneira is in a good position to take advantage of these "drivers". Lemons, avocados and other citrus products are among the healthiest items available. Thanks to Limoneira's Food Safety teams, and workers, Limoneira has among the highest food safety rating in the industry. Our board and senior management have long understood that being sustainable means taking care of our employees and being good stewards of the land. It has been gratifying to be acknowledged for these commitments.
Progressive Grocer's Jennifer Strailey, says that demand for minimally processed, whole fresh food that is high-quality, nutritious, and convenient translates into success in produce. Top sellers are products that satisfy consumers needs for convenience, quality/value and health, including fresh cut-value-added produce, packaged and branded produce, organic items and superfoods. Healthful snacking is on the rise, so too, is an emphasis on nutritious meal preparation made simple. Opportunity exists for making recommendations, demoing tasty bites and educating consumers about quick and easy preparation techniques for fresh produce.
10 On-Point Food Trends For 2016
Food trends flourish, food trends perish. Some move beyond trend to become a permanent part of our culinary conversation. Others, after their moment, perish in the dust. To capture some of what might lie ahead in restaurants or in food media or on retail shelves, leading prognosticators-Baum & Whiteman, the Gotham restaurant consultants; Andrew Freeman & Co. restaurant consultants from San Francisco; and the folks from McCormick and Technomic Consulting Group have identified the 10 Hot Food Trends for 2016.
Limoneira's lemons can play a role in each of these trends through recipe development, in-store merchandising and shopper education. We offer one of our recipes to go with each trend below. Enjoy!
Heat Meets Tang
Spicy links arms with tangy to elevate the eating experience, as the McCormick forecast puts it. Think Peruvian chiles like aji amarillo or aji panca paired with lime, or versions of sambals, the family of Southeast Asian sauces, featuring chiles, rice vinegar and garlic.
Vegetables At Center
We've reached a tipping point for vegetables. They're pushing animal protein to the side of the plate . . . or entirely off it, according Baum & Whiteman. That means restaurant main courses composed mostly or entirely of vegetables, with animal proteins often served as sides.
Lobster Rolls
Our experts predict that you'll be seeing more of these in restaurants. They're the ultimate seafood comfort food (though fish sticks and fried clams have their partisans). Diners are increasingly willing to pay the premium price for lobster meat on a buttery (split-top) bun, Andrew Freeman predicts.
Pulse Proteins
Pulses are certain legumes like pinto and navy beans, dry peas and lentils. They take on new interest, in dishes like lentil and peach salad with tarragon, vegetarian borlotti bean "Bolognese" or pigeon pea tacos al pastor.
The Unpasta
Pasta sales in the United States are down 6 percent, but sales of vegetable spiralizers are soaring. Chefs and home cooks alike are experimenting with pasta ribbons (zucchini, asparagus and so on) as replacements for traditional pasta.
Hawaiian Food
According to our experts, The food of the Aloha State is the latest regional 'New American' food that's getting its place in the spotlight.
Fried Chicken Takes Wing
This Southern staple was the breakout bird in 2015. In 2016, the experts tell us that fried chicken will range from classic renditions to breasts and thighs spiked with Asian ingredients, from center plate at brunch (draped in gravy) to beefy, brawny sandwiches.
Filipino Grilling
The flavors of the Philippines are the next big thing over the fire.
International Comfort Food Re-Imagined
Meatballs, stews, pierogis, bao buns and dumplings are known for being no-frills staples in their countries of origin, but they're becoming a staple for gourmet restaurants everywhere. Technomic anticipates these types of simple, traditional items will be given a sophisticated makeover by way of big-ticket ingredients or inventive presentation.
Between The Sweets
Ice cream sandwiches, an outgrowth of the homemade cookie and cotton candy trends in restaurants, should increasingly appear on casual and fine dining menus, even in savory versions.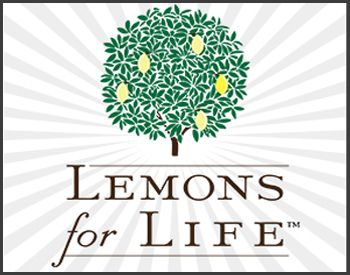 Lemons For Life™ - All Things Lemony And All About 2016

Lemons themselves have been trending over the past few years, and in 2016 we'll be celebrating the zesty ways that lemons can generate some buzz in the produce aisle and in restaurants and bars worldwide.
In January, after several months of fall food frenzies, we help people get back on track in a healthy way. Megan Roosevelt - Healthy Grocery Girl® and Lemons for Life™ spokesperson shares a number of easy peezy lemon squeezy health tips in a new video which you can watch below.
We'll be sharing these with our global grocery and food service marketing network and promoting throughout social media channels(Facebook, Instagram, Twitter, and Pinterist, etc). The Health Video with Megan (link in the Press Release) will also be promoted. Grocery inserts for 2 pound bags featuring Megan and Limoneira's Global Health Opinion leaders will also be available. The following press release was sent to Trade Media.
10 Tangy Ways To Be Healthier In 2016 - Limoneira Shares Its Favorite Lemony Health Tips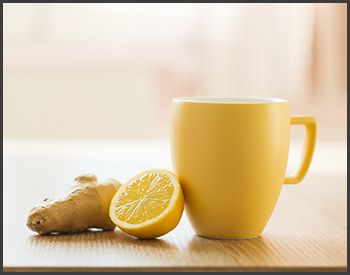 (Santa Paula, CA) - When life gives you lemons, take the lemons and make a resolution to be healthier in 2016. Already the perfectly tangy addition to an assortment of food and beverages, lemons also provide an entire host of health benefits. Both easy to do and easy to enjoy, lemons are the answer to a healthier new year.
Limoneira suggests consuming one lemon a day (juice or pulp) to jumpstart or refresh a healthy lifestyle. Adding a daily lemon can benefit health in the following ways:
Naturally restore the body's pH levels:

Lemons are alkaline-forming in the body and aid in restoring balance in a body's pH levels.

Fight infections and colds:

The high content of vitamin C in lemons work to fight and prevent colds and infections.

Liver detox:

In addition to flushing out toxins throughout the body,lemons work to stimulate and detoxify the liver.

Strengthen blood vessels:

The bioflavonoid in lemons are handy for aiding in high blood pressure treatment because they can help strengthen blood vessels and prevent internal hemorrhage.

Reduce inflammation and pain:

A powerful and natural dissolvent of uric acid, lemons help to reduce pain and inflammation in the joints, helping to prevent inflammatory rheumatoid arthritis.

Anti-aging benefit:

The vitamin C in lemons helps it to neutralize free radicals, which are linked to aging and disease.

Regulate digestion:

Lemons can help regulate digestion by increasing the production of digestive juices.

Potential anticancer properties:

High in antioxidants, lemons are thought to protect cells from the formation of cancer cells and may also slow the growth of cancer cells.

Lower cholesterol:

Lemons are a good source of pectin, a soluble fiber that protects cardiovascular health.

Prevent kidney stones:

Consuming lemons can help raise citrate levels in urine, helping prevent the formation of future kidney stones, calcium deposits and gallstones.
John Carter, Limoneira's Director of Global Sales says "Lemons are among the healthiest and most accessible products people can buy from any market. That's really the best part - lemons are so easy to integrate into everyday lifestyle."
All Limoneira health tips are provided for general information and educational use only, and should not be treated as a substitute for the medical advice of the reader's doctor or any other health care professional. Limoneira is not responsible or liable for any diagnosis made by a user based on the content of these health tips. The health benefits believed to be provided by lemons are based on various nutritional studies of the vitamins and compounds found in lemons and other foods that have been shown to have these beneficial effects.
Be On The Lookout For Lemons For Life™ - All Things Lemony Throughout The Year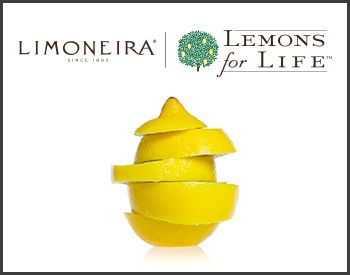 February

February is the month of love and beauty, and lemons provide a number of benefits for skin and hair. Couples can enjoy lemon drop martinis and eye-catching complexions.

March

Spring is just around the corner and consumers around the world are opening windows, shaking out the dust and setting up the shine. Natural green cleaning solutions have become increasingly popular. Don't toss that Limoneira lemon after its added zip to the recipes. It still a green clean machine!

April

Limoneira celebrates Earth Day this month and our sustainably grown lemons have been grown using solar energy, water saving strategies, beneficial insects and mulch. They're picked and harvested by employees that have access to good housing and educational opportunities.

May

Where would we all be without Mom and this month we celebrate her. We offer time saving tips and great recipes to allow her more "me-time".

June

Graduation means accomplishment and perhaps additional skill attainment. In June we take a look at the changing world of agriculture and careers that are possible in feeding the world.

July

Summer offers infinite possibilities for in-nature pursuits. BBQ;s, al fresco dining, hikes and bike-rides are just a few and we offer easy, delicious ways that lemons can add to the fun.

August

International Youth Celebration showcases global cultural bonds that new generations are forging. We highlight several of them this month.

September

Back to School means back to learning and this month we offer lessons on easy/tasty nutrition for kids lunches.

October

Autumn is ghoulishly good and in October we feature sweet treats that don't waste the waist.

November

From lemon appetizers, entrees, drinks and desserts, we have a lot of great recipes to be thankful for.

December

From decorating the tree, setting a creative table and enjoying traditional food faves with a new twist, our team offers a number of great lemon lifestyle tips.
Minsoo Go - Limoneira Health Opinion Leader Korea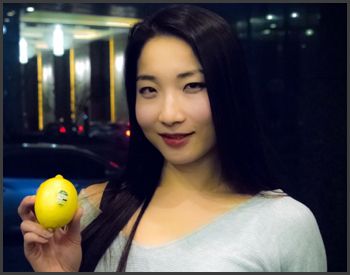 Minsoo Go MBA is a fitness specialist and a published magazine cover model based in Seoul Korea. She has written fitness columns for HiDoc, one of the largest medical source web sites and Monsterzym, Korea's popular fitness site. She's a Certified Personal & Fitness Trainer who is also certified in Zumba, Yoga, Kickboxing, Spin classes and helps clients with exercise and proper nutrition. She is also Korea's latest Bikini Champion and has won fitness competitions across the USA and Korea.
As a young girl the only expectation for Minsoo and other young people was to study. She has been supporting young people with their physical activity goals. Her focus is on helping people lead healthier lives. Minsoo has been sharing her personal story with others to raise awareness that it's important to lead a healthy and balanced life.
One of Limoneira's interns, Sungoo Pyo who is based in Seoul caught up with Minsoo and spoke with her about her background and focus on health.
Sung(S): Let
'
s start this conversation by sharing our thoughts on our beautiful lemons. Do you tend to use lemon before you do your gym work?
Minsoo(M): Because Lemon is acidic and is good for health. So yes!
S: What are you doing now?
M: Before 2013, I was only known among bodybuilding champions. Then, I started to become better known in Korea not only by trainers, but also by the general public. My goal was to become more widely known so that I can motivate more people. It took a couple of years but I have seen results. I began writing books and motivational essays and I offer outdoor bootcamp classes. You can also download an App "Power HIIT" ( High Intensity Interval Training). It is the part of my project: DYB, (Design Your Body).
S: Anything you do outside gym?
M: For fitness models like me, it
'
s important not to get injured. I love jazz dancing and from time to time I try some extreme sports and go hiking with friends. It
'
s great because Korea has many nearby mountains. But, I tell my friends that personal training in a gym is a good way to keep your body balanced and it can prevent injuries.
S: Tell me more about your business. How are you compensated?
M: I freelance. My clients are primarily fitness trainers and some professional bodybuilders. There are male trainers who want to know how to teach female customers.. I am a part of the A-team working in Conrad Seoul.
S: What is different between the States and Korea in the business world of fitness?
M: In the United States, a trainer is considered more professional and is more highly paid than in Korea. In Korea it is regarded as a job that anyone with athletic background can do. There needs to be more education about the field in general and about the quality of trainers. Hopefully, things are changing here in Korea. People started to pay a premium for my training. It
'
s also exciting when foreigner
'
s have asked for my classes.
S: What do you think about Korean women compared to American women?
M: Most Korean ladies are afraid of being muscular. Some ladies in the United States are the same, but they tend to understand the importance of working out. There are also women who look full-figured, yet are still good at exercising. They are the ones that are more disciplined. Full-figured ladies in Korea, are more embarrassed about their bodies although they are good athletes. It
'
s important for our confidence and health that we should workout and not to be too thin.
S: When was the exact moment your workout became really serious and professional?
M: I went abroad to study in the United States in 2005 and I went to summer school to learn English. I lived in a dorm and worked in the cafeteria. Compared to Korean food, college food in the States is not as healthy. I gained 10 kilos (22 pounds) in 2 months.
I decided to start going to the gym. I was so surprised by the state-of-the-art facilities at the recreational center at the school. Also, everybody was working out! I was a shy girl in a group exercise class. The instructor was a student. It was specific, reasonably priced and fun for sure. I enjoyed it and I began to lose weight and I got to know my body.
Since I was an international student, I had to work on campus. I thought I need to earn money and from time to time, I stayed in gym longer and longer, even more than the library and became an instructor. I was pretty lonely so I really enjoyed the process of teaching and I pushed myself harder to learn more. After I graduated, my boss recommended me for the masters program and as graduate assistant. This enabled me to receive a salary through teaching. I received a scholarship and I became a gym manager dealing with fitness and wellness. Then, I had my colleague in gym entered a fitness competition and I thought, why not me? So I entered a bikini competition.
S: I see. Do you think loneliness and passion to workout is related?
M: Well, people move their bodies when they have reasons to. Some people begin working out after they
'
ve ended relationships. People also deal with stress in different ways (alcohol, drugs, nightclubbing, etc.). It
'
s a personal decision, but in my opinion working out is the best. When working out, stress is relieved and endorphins are released which helps you emotionally.
S: If not too personal, may I ask this. Do you have a boyfriend?
M: No, I am single now but I do enjoy dating.
I think there's a little difference between the way people dating in the States and Korea. In Korea, couples check their status mobile text constantly. I think that shows a lack of trust. Maybe Koreans need to balance out between love and privacy. I
'
m hoping that a good partner can understand that this is my job and not be intimidated or uncomfortable by it.
S: Last word of comment for students?
M: Please work as an assistant while studying abroad in the United States. Also, we have to admit the fact that we are living in the digital world where High-Tech is being praised. Maybe it is time to let go of the computer as our longing companion. Everyone has an opportunity to be themselves in their own beautiful way.
S: What
's your vision
, Minsoo?
M: Sean Lee, Korea's most renowned male sports trainer, is my partner but my vision is different. I believe we should focus on our health when we workout. The media emphasizes the wrong idea of beauty. Thin is beautiful, especially female. I don
'
t think having the body of a celebrity means that you are being healthy. Actually it can be the opposite of being healthy. Yes, girls in Korea are still deeply into following the popular figures on TV, and they want to be like them ,but I think this is negative and hurts their bodies. I see the problem here and I'd like to change it by getting people to realize this.
About Sunsoo Pyo
Sungsoo Pyo, one of Limoneira's interns based in Seoul Korea is often on the hunt for the new and exciting on his home turf. "Seoul is a very dynamic place" says Pyo. "The inhabitants are well traveled and it's a place that embraces new trends".




Sungsoo Pyo is studying at Sogang University, one of the leading research and liberal arts universities of South Korea. He has had previous internships with Cheil Worldwide (a marketing solutions company under the Samsung Group), where he suggested ideas for a new concept of advertising for Samsung mobile. He also assisted with magazine journalists and photographers and worked for one of Korea's most important design magazines. Sungsoo also studied at New York University and the University of London. He hopes one day to have his own magazine.
Limoneira Global Health Opinion Leaders
Limoneira links with culinary experts around the world (chefs and mixologists) and well as professionals in health/nutrition, beauty, lifestyles and green cleaning. This month we highlight our global health professionals.
Bethany Duffield - Lima
Bethany Duffield is a consultant at Story Consulting: Innovations in Global Public Health, and is based in Peru. She has been working in the field of public health for the past ten years, seven of which were spent in East and Southern Africa, two in the Middle East and one in South America. During this time her work has focused particularly on community nutrition, food security, gender roles and health education within primary healthcare. As a consultant for Story Consulting, Bethany has gained expertise in quantitative and qualitative research and contributed towards the creation of a new non-profit organization with her vision and management skills, laying the foundation for a new voice advocating for global access to primary healthcare and health education. Inspirational and thought provoking narratives exist at can be found by visiting
www.storyconsulting.org.
Christine Palumbo - Chicago
Christine Palumbo is an award-winning Chicago area registered dietitian nutritionist and nationally known nutrition and health expert who partners with organizations to develop and promote balanced nutrition and active lifestyle messages. Her down-to-earth advice from the latest evidence-based research has been featured in hundreds of TV and radio programs, as well as magazine, newspaper and web site articles. Passionate about making healthy eating achievable, Christine shows how to make nutritious food simply, frugally, easily, and tasty. Christine is a columnist for Chicago Parent and a Contributing editor, Environmental Nutrition. She's also an Adjunct Faculty member of Benedictine University. She's a lemon enthusiast. Her grandfather immigrated from Greece and he raised Christine's mother, who in turn, raised Christine on all sorts of Greek comfort foods with lemon sauce such as braised lamb with avgolemono sauce. Her Italian grandparents were also lemon lovers. Christine says she raised her three children on lemons and two of them are new parents themselves and believes the tradition will surely continue. Christine's informative website is
www.christinepalumbo.com.
Corinne Dobbas - San Francisco
San Francisco based Corinne Dobbas is a wellness coach, speaker, and registered dietitian with a Masters in Nutrition. Specializing in weight loss and wellness coaching, Corinne empowers people to make the healthy lifestyle changes they've wanted to make for years (but haven't). She's a regular contributor to various health and wellness publications, and her weight loss advice, recipes, and healthy living tips have been featured in numerous media outlets. Corinne helps her clients create a healthy lifestyle (they love) using a holistic, life-encompassing approach. Her website www.corinnedobbas.com includes excellent weight loss tips, wellness advice, healthy-living motivation and a free newsletter loaded with great information. Her mission is to help her clients feel good in their skin.
Jocelyn Black - Toronto
Jocelyn Black is health coach based in Toronto Canada, where she specializes in holistic nutrition. Motivating others to be happy and healthy is her passion. Having struggled with eating disorders herself, Jocelyn brings a sensitive touch to change management, and she approaches health and wellness with compassion, understanding and a sense of humor. She believes that to live holistically means creating a love affair with one's life, choosing whole foods that promote optimal health and working to achieve balance between body and mind. More information can be found by visiting Jocelyn's comprehensive website:
www.aholisticaffair.com.
Megan Roosevelt - Portland
Based in Portland, Oregon, Megan Roosevelt is a nutrition expert and a fun loving foodie that appears regularly on TV and radio as well as in print and on-line. She's also a registered and licensed dietitian known as the Healthy Grocery Girl ®. She and her team offer nutrition services, education, inspiration and products that fuel and equip busy individuals to achieve their health, freeing them to enjoy and live a real life, rooted in their life's purpose and passions. Megan promotes a whole foods, plant based approach to nutrition. Her recipes & nutrition tips are realistic & fun. She is on a mission to help people live their best life in full health, energy & passion. Her style, great ideas and passion for health are clearly evident by visiting healthygrocerygirl.com.
Minsoo Go - Seoul
Minsoo Go is a fitness specialist based in Seoul Korea. She has written for HiDoc, one of the largest medical source web page and Monsterzym, one of Korea's most popular fitness forum sites. She notes that as a young girl, the only expectation of her was to study and says that young people in Korea are not taught that physical activity helps keep one's mind healthy. Minsoo has been sharing her personal story with others to raise people's awareness that it's important to lead a healthy and balanced life. She began getting serious about fitness when she was in college studying at the University of Texas at Arlington (she went on to obtain her MBA from Texas State University). She became a fitness instructor and began teaching various group exercise classes such as Zumba, yoga, Kickboxing and weight training. She has also competed in fitness modeling competitions and been very successful (www.linkedin.com/in/minsoogo)
Dr. Roger Adams - Dallas/Houston
Dr. Adams is a weight loss and fitness expert as well as a doctor of nutrition and is based in Houston, Texas. He is the founder and owner of eatrightfitness®, an evidence-based private counseling practice focusing on: weight loss, disease prevention/management, and sports performance nutrition. Dr. Adams believes no one has the same nutritional needs. Therefore, he customizes nutrition programs to fit the individual needs of his clientele. Dr. Adams works one-on-one with clients as they strive to meet their personal nutrition and fitness goals. In addition to direct nutrition counseling, Dr. Adams holds group nutrition education sessions and classes. He speaks at business seminars, health fairs, and non-profit organizations about the ever-changing field of nutrition.
Susan Dopart - Los Angeles
Susan B. Dopart, MS, RD, CDE, is a nutrition and fitness consultant who has been in private practice for more than 20 years. She specializes in child and adult medical nutrition-related issues. Before establishing her own practice, Susan worked at UCLA as both a medical and kidney dietitian. As a consultant, Susan has worked for UCLA Medical Center, UCLA Extension, the Beverly Hills Country Club, Sebastian International and Procter & Gamble. She has written and contributed to multiple publications, including The Huffington Post, SELF Magazine, UCLA Medicine, Best Life, Men's Health, and Diabetes Health. After receiving her bachelor of science degree in nutrition and clinical dietetics from UC Berkeley, Susan earned a master of science degree in exercise physiology and sports medicine from California State University, Hayward. She is a certified diabetes educator. Susan is the author of A Recipe for Life by the Doctor's Dietitian - a nutrition guidebook, resource, and teaching tool with cutting-edge nutrition information, and Healthy You, Healthy Baby: A Mother's Guide to Gestational Diabetes. Her mission and passion are helping her clients find lifestyle solutions for optimal health and well-being.
Vilasi Venkatachalam - New York
Vilasi Venkatachalam is a greater New York based Registered Dietitian. She has extensive experience mining fascinating nuggets about cuisines, cultures and cures from markets, bazaars, souks, roadside stalls and backyards and weaves them into "An Inspired Palette" of personal cuisine and transformation tools. A popular speaker, Vilasi also designs dietary portfolios and menus populations celebrating their cultures. The message in her methods is to do old things in new ways, new things in old ways and become your own guru. Vilasi is a lemon fiend and says that in India, season for making lemon preserves, pickles and other delights is just around the corner. A treasure trove of inspiration can be found by visiting www.ancientwisdom-modernsolutions.com.
Limoneira Winner's Block




This month our lucky winner is

Jenny Wang from Houston, Texas

. As our monthly winner,

Jenny

has won a Limoneira Orchard Fresh or Lifestlyes Gift.




Congratulations

Jenny

!!!




For your chance to win, make sure you're on our mailing list to be entered into our monthly drawing. To join click here or visit our website at www.Limoneira.com.




Be sure to check out our other contests and drawings for additional changes to win prizes.