"Superfoods" Feature Lemons

Experts say good nutrition isn't just about one superstar ingredient. It's about group dynamics - the way certain food combinations work together for maximum health benefits. These "superfood" combinations can lower your cancer risk, strengthen your bones, boost your immunity, and help give you better skin.

Mug of Green Tea + Lemon = Heart Help

Squeezing a lemon into green tea makes five times more catechin (a heart-healthy antioxidant) available for your body to use than if you sipped it sans citrus, notes a Purdue University study. (Vitamin C slows the breakdown of catechins in the digestive system.)

Equally good: Add a 6-ounce can of lemon-juice concentrate to 12 ounces green tea, chill, and top with 12 ounces club soda, a lemon wedge, and a few mint leaves.

Source: Camille Noe Pagan, Fitness Magazine

Windfall Farms Featured in Exceptional Properties

Robb Report recently featured Windfall Farms in their Exceptional Properties edition. An excerpt from the feature follows:

'Originally developed in the 1980s as a thoroughbred breeding and training facility and located in the heart of California's Paso Robles wine country, Windfall Farms is a 725-acre community where owners can enjoy a gracious lifestyle that helps sustain the area's longstanding traditions of agriculture,ranching and equestrian pursuits.

In its initial phase, the community is offering 76 home sites, each of about 10 acres and priced from $650,000. About two acres of each home site will be devoted to the residence, with the remaining portion used as potential income-producing property for growing grapes or raising cattle. "It gives homeowners the opportunity to live in a gorgeous part of the world while sustaining the agrarian uses of the land," says Greg Boyd, project manager of Windfall Farms.

Depending on where in the community the home site is located, an owner can choose between a vineyard, ranch or equestrian estate. "Owners can be as hands-on or hands-off as they want," says Boyd. "For instance, if they want to plant their own vineyards, harvest the grapes and make their own wine, they can do that. But a more realistic expectation is that they will team with experts, who we have lined up, to do the bulk of the work. They can sell their grapes and create a revenue stream. Or they can hold some back for themselves, work with a vintner and create their own private labels. It's their call." '

Please visit WindfallFarms.net for more information




Celebrity Stylist Billy Yamaguchi Gives Spa Treatments at Limoneira's Bocce Ball Courts Using Limoneira Lifestyles Skin Care Products

Celebrity stylist Billy Yamaguchi was the first to integrate Feng Shui into modern beauty techniques and has built a regional beauty empire throughout Southern California. Billy has testimonials from a number of people including former LA Laker Coach Phil Jackson, and Deepak Chopra. He has salons at the Four Seasons in Westlake Village, Hotel Coronado in Coronado, La Quinta Resort and Spa, La Costa Resort and Spa in Carlsbad, and at Rancho Las Palmas in Rancho Mirage. He and his team were recently at Limoneira Ranch for Limoneira's Director's Field Day, where he explained his philosophy and provided spa treatments using Limoneira Skin Care Treatments.

Joe Garcas Trains on Limoneira Property for the U.S. Archery Olympic Team

Joe, a local Santa Paulan, and a firefighter in the City of Oxnard, has a passion for archery and the skill to match. He is qualified for the U.S. Olympic Archery Trials and is training at Limoneira Ranch for the Olympic Team. Joe demonstrated his natural ability, and showed guests at Limoneira's recent Director's Field Day the fine art of hitting the bull's-eye.

"It's been great being able to train at Limoneira," says Joe. "I have a pretty heavy work schedule and if I wasn't able to train at Limoneira, I'd have to spend quite a bit of time driving to an area where the use of bows and arrows is permitted."

Meyer Lemon Margarita Recipe

Ingredients:

� 1 1/2 oz. fresh Meyer

Lemon Juice

� 1 1/2 oz. Tequila

� 1 oz. Triple Sec

(or Cointreau if you want

to go "top-shelf")

� sea salt for rimming glass

Directions:

1. Rub the rim of an old fashioned glass (or whatever similar vessel you prefer) with a meyer lemon slice. Swirl the rim through a small pile of kosher or sea salt to salt the rim.

2. Put the meyer lemon juice, tequila, and triple sec in a cocktail shaker, add ice and shake for 15 seconds.

3. Put a few cubes of ice in your glass. Strain the cocktail into the glass and enjoy.

Recipe by: Todd Porter and Diane Cu
Citrus Classic Balloon Festival Floating Fabulous Fun Features for All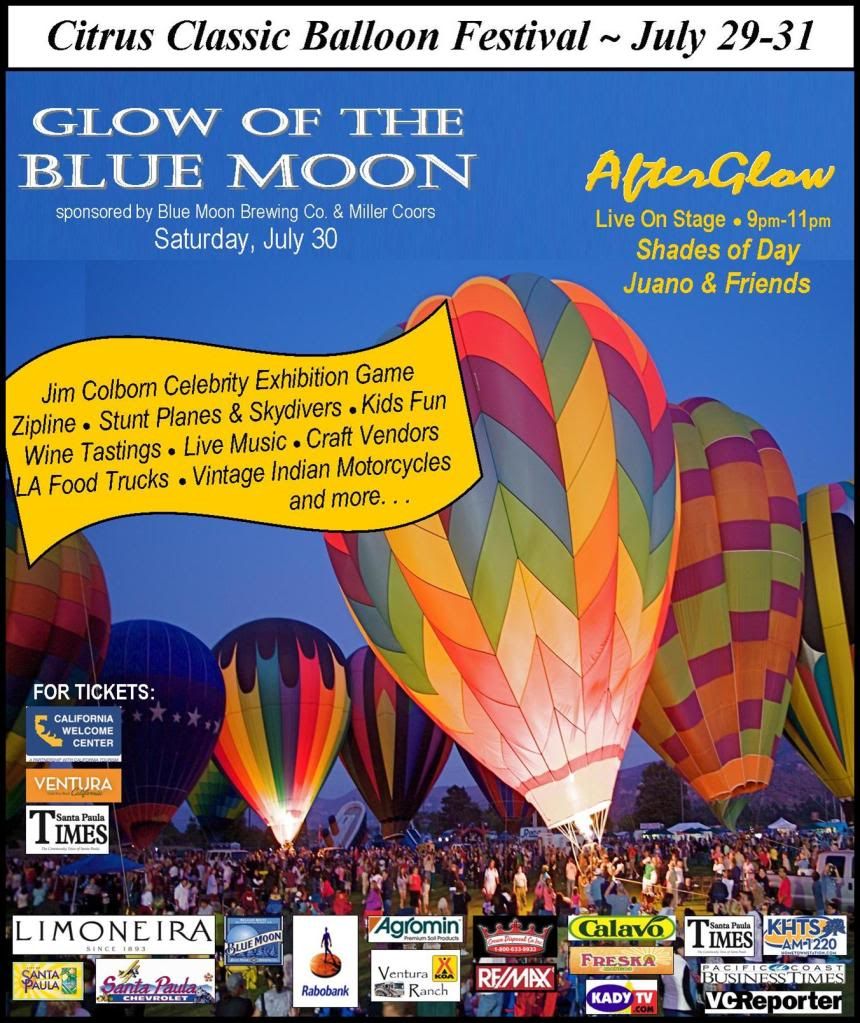 Novel attractions, celebrity appearances, and those majestic hot air balloons add sizzle to the Fourth Annual Citrus Classic Balloon Festival July 29th through 31st, in Santa Paula. Festivities start off with the Sunset Wine Dinner, a delicious al fresco meal with wine, limoncello and front row seats to view the Evening Balloon Glow. Spectators watch and mingle with pilots from across the nation as approximately 30 hot air balloons illuminate at sunset. The celebration continues in the AfterGlow, with limoncello specialty cocktails and live music by Juano & Friends.
On Saturday, Sunrise Balloons are presented by Ventura Ranch KOA, including a major balloon ascension (weather permitting), and tethered balloon rides available to the public. The Zest for Life 5K & 1 Mile Family Fun Run will include Celebrity Runner Gary Tuttle. The LA GALAXY Soccer Street Team will make an appearance with contests and giveaways for the kids. Zipline rides and a myriad of other attractions - live music, beer tastings, great food vendors, Local Fare Tastings with Rancho Camulos Museum, Topa Topa Flywheelers sponsored by Agromin, arts and craft vendors, a car show, recycled art contest, and kids activities - keep all entertained until the balloons return to the field for the Glow of the Blue Moon sponsored by Miller Coors. Excitement continues with the AfterGlow, as Shades of Day takes the stage.
On Sunday, the Roadstoves' LA Food Trucks take the field, including the oh-so-famous Grilled Cheese Truck, Baby's Bad Ass Burgers, The Sweets Truck, Go Country, Takosher, South Philly Experience, Auntie's Fry Bread, and more. On display will be a beautifully restored 1910 Indian Motorcycle, together with a 1936 Scout raced at Bonneville, a 1946 Chief, and many more as a tribute to the 110th Anniversary of Indian Motorcycles. More celebrities will join the festivities at noon for the Jim Colborn Celebrity Exhibition Game, with Tommy Lasorda, Maury Wills, Brent Cookson, Steve Sisco, the Weaver brothers, Tom Murphy, Ken McMullen, Mark Harmon, and J.K. Simmons . . . (Jim has a lot of friends!). Old and young alike will enjoy the antics of this friendly exhibition game, followed by a Home Run Derby and skill drills for kids. Festival goers can relax with the final afternoon concert by The Long Run - Experience the Eagles, and reflect on a new summer favorite, the Citrus Classic Balloon Festival.
For details, visit www.citrusclassicballoons.com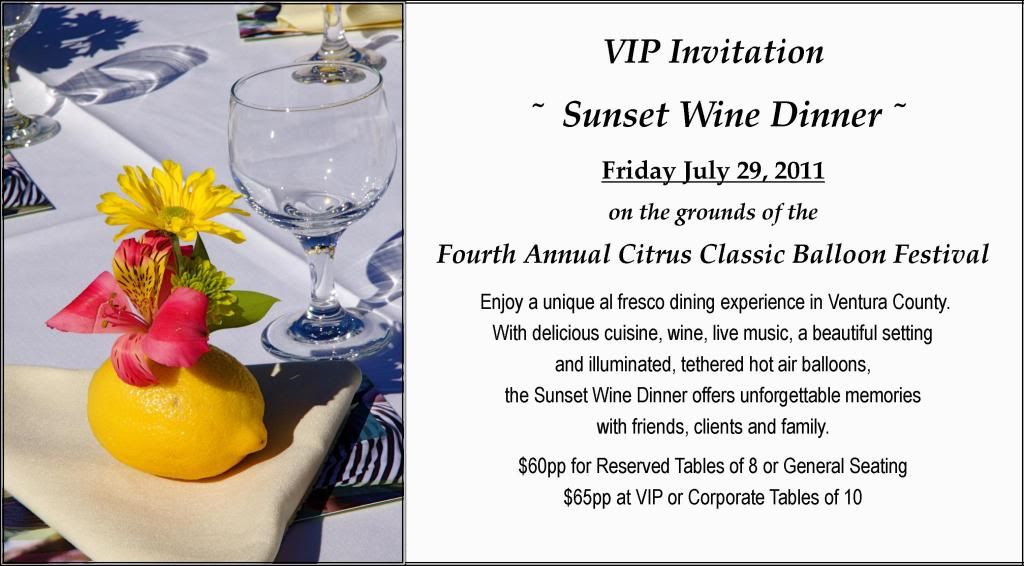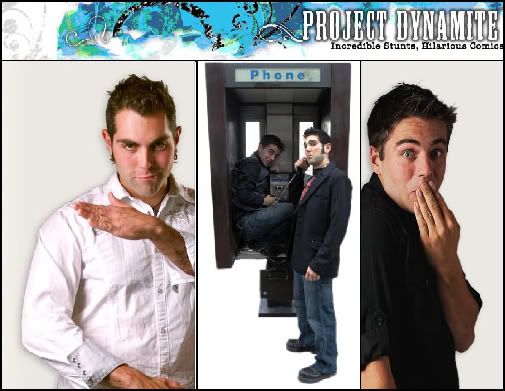 Project Dynamite Juggles Limoneira Lemons for Mound School 2nd Graders
Patrick Conner from Project Dynamite in Los Angeles was recently at Limoneira Ranch performing juggling feats of fabulousness with Limoneira's luscious lemons for second graders from Ventura's Mound School. Project Dynamite's unique performances have quickly established them as "the show unlike any other." The group has two People's Choice Awards & a Best Novelty Act Award. These two comedy nuts will have your audience rolling with laughter & awe as they match their award-winning skills against clever comedy that's never been seen before. It's been described as interactive, intoxicating, and hilarious, and the Mound students loved it. Click HERE to watch the video of Patrick's Lemon juggling feats.
History of Mound School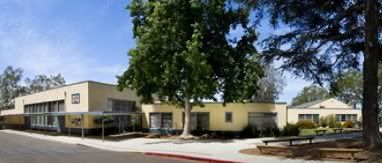 Mound School dates back approximately 125 years in Ventura. The original Mound School campus was built in 1886 near the site of a former dirt "mound" (later moved to form the 101/126 freeway merge) in the area where Telephone Road intersects with Main Street. Mound School was located on the property that currently houses the Firehouse Plaza. The bell that hung from the bell tower at that location sits in front of their Hill Road campus today.
In 1995, Mound became a Math Magnet school, a decision strongly supported by their community. Due to its conclusive results, Everyday Mathematics was the program chosen to build upon. This program recognizes there is more than one way for a child to see and solve problems mathematically. Recent math scores on state mandated standardized testing support the curriculum selection, as does the 2009 adoption of Everyday Math for all elementary schools operating in the Ventura Unified School District.
Benefiting Food Share, The Gourmet Food Truck and Bocce Ball Festival Returns to Limoneira Ranch on Sunday July 24th
Combine Gourmet Food Trucks with their dizzying array of culinary delights, 12 professional bocce ball courts and 4 amazing live bands, and the result is The Gourmet Food Truck and Bocce Ball Festival at Limoneira Ranch presented by Food Share!
Why drive to Los Angeles to experience the food truck movement when it's coming to Ventura County! Come out with friends and family on July 24 from 12-6pm and enjoy a day of sunshine filled with supreme cuisine, great music and a chance to team up and play a couple rounds of bocce ball with friends and family! For one low price, you will be able to access Gourmet Food Trucks, groove out to 4 of the best local bands, and have a chance to learn and play the best Italian game ever invented . . . bocce ball. For more information visit www.boccefestival.com
As of this writing, the moveable delights include: It's in The Sauce, Kabob n Roll, LIckety Splits, O Street Truck, Temaki Truck, Ta Bom Truck, Wrap Me Silly, and Del's lemonade. Musical talent will include: Dr. M, Lee Koch & The Grinders, The Shoemaker Brothers, and Todd Hannigan.
Todd Hannigan
'You're familiar with some of Hannigan's work already, you just may not be aware of it; he produced and performed on Jack Johnson's "September Sessions" surf film, as well as played the part of backing musician on Johnson's "Lullaby" album. As part owner, producer and engineer for Brotheryn Records, he's worked on many surf films - "Thicker Than Water," "Shelter," "September Sessions" and "A Broke Down Melody."
Review by Graham Haworth, The Sentinel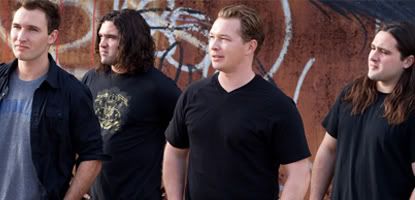 The Shoemaker Brothers
"Strings and honesty galore with this band - think folk rock pounded out on a cello and violins. Think real musicianship. Think about the possibility you've probably never experienced quite anything like the Shoemaker Brothers before."
Review by Matt Driscoll,
The Weekly Volcano
Lee Koch and The Grinders


"Lee Koch and The Grinders are an industrious group of musicians who have recently entered into Southern California's music scene. Using Lee Koch's debut album as a jumping off point, the band writes and performs what many have called bluesy, Americana-Soul. With each member demonstrating a unique musical taste and style of his own, The Grinders have managed to tap into the proven formula of American music. This is a heritage in which they are all delighted to expound on."
Review by The Santa Barbara Independent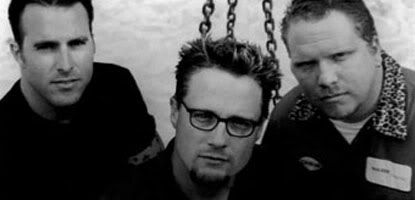 Dr. M
Dr. M plays Rock, Classic rock, hard rock and disco covers, and has been featured at a number of venues throughout Ventura County including The Watermark. Their fans are loyal followers and are looking forward to their appearance on July 24th at Limoneira Ranch.
Limoneira Winner's Block
This month our lucky winner is Candice Funderburk of Winston-Salem, North Carolina. As our monthly winner, Candice has won a Limoneira Orchard Fresh or Lifestlyes Gift.
Congratulations Candice!l!
For your chance to win, make sure you're on our mailing list to be entered into our monthly drawing. To join click here or visit our website at www.Limoneira.com
Be sure to check out our other contests and drawings for additional changes to win prizes.