The Lance Armstrong Foundation and The Institute of Health Sciences Promote the Benefits of Lemons That May Prevent Cancer

The juice of citrus lemons, tart, bright yellow fruits, make a popular beverage in the US -- lemonade. In addition, nearly every type of ethnic cuisine uses its acidic juice as a flavor enhancer or tenderizer. While lemon juice is quite astringent, it is also very refreshing, high in vitamin C and contains compounds that may help prevent cancer.

Vitamin C

Lemons and their juice, like all citrus fruits, are rich sources of vitamin C. A 50 gram serving of fresh lemon juice, or slightly less than 1/4 cup, provides 23 mg of vitamin C -- over 33 percent of the recommended daily value, or DV. Vitamin C, like vitamins A and E, is an antioxidant that supports immune system function. In addition, it helps protect your cells from free radicals, which can cause significant damage. According to the National Cancer Institute, free radicals are charged atoms that are formed when certain molecules interact with oxygen. They react with cell membranes, and the DNA within cells, impairing their function. Damaged cells are the first step leading to cancer development. Choosing a diet high in antioxidants, from fruits and vegetables, may play a role in cancer prevention.

Limonoids

Lemons and limes contain disease-fighting compounds known as limonoids. The human body is readily able to absorb a specific, long-acting limonoid known as limonin, according to the US Agricultural Research Service. Both lemons and limes contain nearly as much limonin as they do vitamin C. The results of a 2001 culture study summarized in "Nutrition and Cancer," revealed that this compound, at a concentration of 100 mcg/mL, was effective at partially inhibiting the growth of human ovarian cancer cells, and inducing the death of breast cancer cells.

Three years later in the "Journal of Agricultural and Food Chemistry," researchers discovered three new limonoids. Two of these limonoids, obacunone and deoxylimonin, significantly reduced the number and burden of induced oral-cavity tumors by 25 to 50 percent.

Marinades

While outdoor grilling is a popular, low-fat, heart-healthy cooking method it is not without some health risks. There are two classes of cancer-causing substances, or carcinogens, found in high concentrations in grilled meats. Heterocyclic amines, or HCAs, are formed when fish, poultry, beef and pork are cooked at high temperatures. Polycyclic aromatic hydrocarbons, or PAHs, form on the meat's surface from flame and smoke flares, which occur when the juice of the meat drips down onto the heat source, according to the Cancer Project website.


ABOUT THE LANCE ARMSTRONG FOUNDATION

The Lance Armstrong Foundation (LAF) unites people to fight cancer, believing that unity is strength, knowledge is power and attitude is everything. They provide the practical information and tools people battling cancer need to live life on their own terms. LAF takes aim at the gap between what is known and what is done to prevent death and suffering due to cancer. They engage the public at large to pursue an agenda focused on preventing cancer, ensuring access to screening and care, improving the quality of life for people affected by cancer, and investing in needed research. Founded in 1997 by cancer survivor and champion cyclist Lance Armstrong, the LAF is located in Austin, Texas. UNITE at LIVESTRONG.ORG.

Source: http://www.livestrong.com/

References




Summer Fun At The Food Truck And Bocce Ball Festival

What do you get when you mix 12 of the hottest gourmet food trucks, 12 professional bocce ball courts and 4 amazing live bands? The Gourmet Food Truck and Bocce Ball Festival at Limoneira Ranch presented by Food Share! Why drive to Los Angles to experience the food truck movement when it's coming to Ventura County! Come out with friends and family on June 12th from 12-6pm and enjoy a day of sunshine filled with supreme cuisine, great music and a chance to team up and play a couple of rounds of bocce ball, from beginners to pros!


For one low price, you will have access to 12 gourmet food trucks, groove out to 4 of the best local blues bands, and a chance to learn and play the best Italian game ever invented . . . Bocce Ball!




LEMON ROSEMARY SALMON

Ingredients

1 lemon, thinly sliced
4 sprigs fresh rosemary
2 salmon fillets, bones and skin removed
coarse salt to taste
1 tablespoon olive oil, or as needed

Directions

Preheat oven to 400 degrees F (200 degrees C).
Arrange half the lemon slices in a single layer in a baking dish. Layer with 2 sprigs rosemary, and top with salmon fillets. Sprinkle salmon with salt, layer with remaining rosemary sprigs, and top with remaining lemon slices. Drizzle with olive oil.
Bake 20 minutes in the preheated oven, or until fish is easily flaked with a fork.

To View Other Delicious Recipes Like This Visit Our Website or Click The Link Below
Windfall Farms To Auction Luxurious Weekend Getaway During Paso Robles Wine Country Auction & Dinner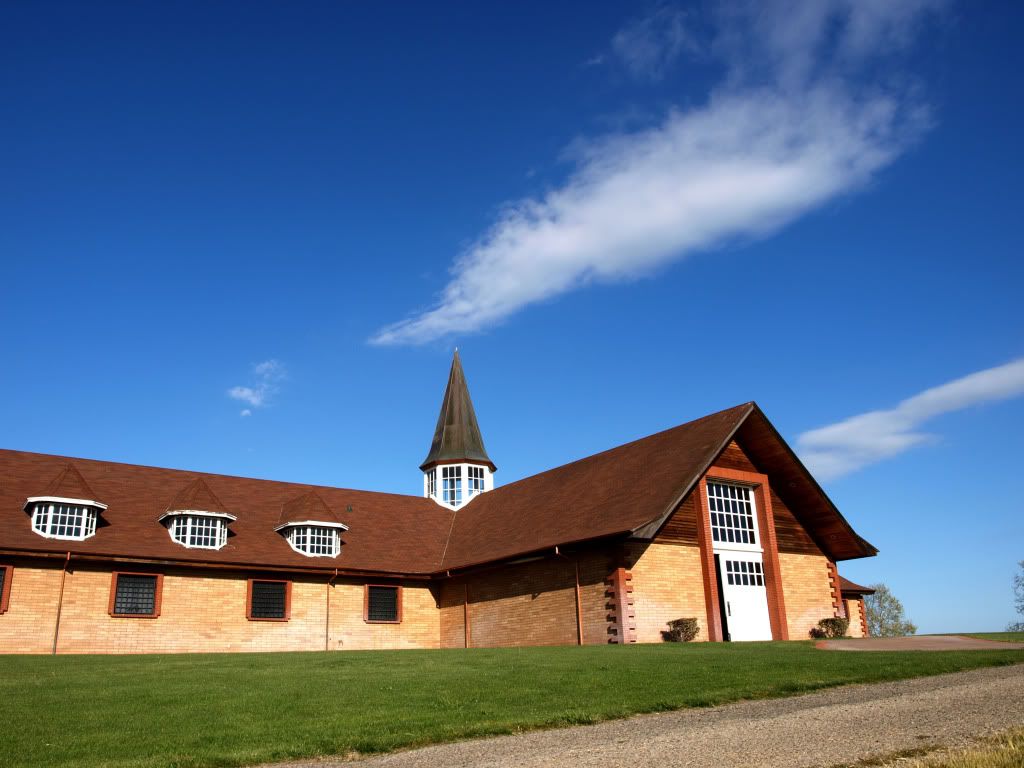 The 300 guests at the 29th Annual Paso Robles Wine Festival's Wine Country Auction and Dinner will be sipping fine wine from Riedel glasses courtesy of Windfall Farms, and bidding on a luxurious weekend getaway at this exclusive equestrian and agrarian community. The May 21 dinner is part of a three-day wine event (May 20-22), showcasing wines from Paso Robles area winemakers. Windfall Farms is the official glass sponsor.
The winning bidder will receive a weekend for four couples at Windfall Farms' 10,000 square foot residence. Upon arrival, they will get their bearings around the Farm with a hayride tour of the estate followed by dinner at the Creston favorite, The Loading Chute. They will rise and shine Saturday morning to a full breakfast spread before joining Breakaway Tours for a full day of wine tasting. They'll take a break from tasting with a tour and lunch at Thomas Hill Organics Farm with lunch prepared from ingredients found right on the farm. Finally, they'll finish their day back at Windfall Farms with a dinner prepared by Ted and Lisa Plemons of Cass Winery, paired with a selection of their favorite Cass wines.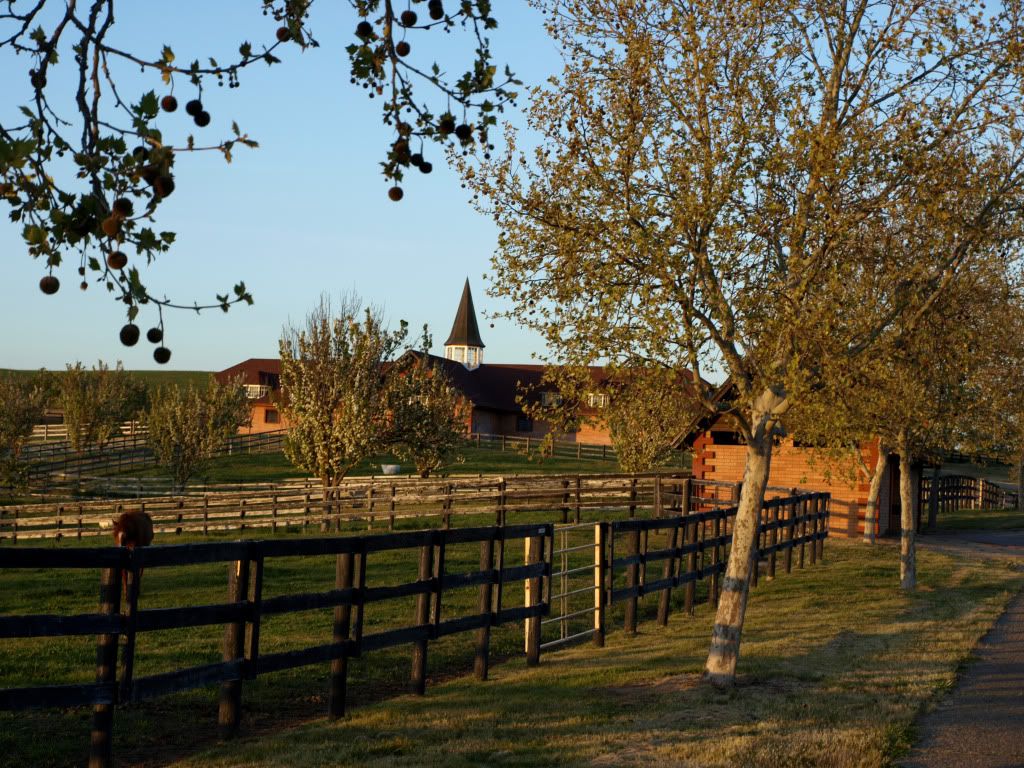 Windfall Farms, with its 720 acres of rolling hills and agricultural land just outside of Paso Robles, is owned by Limoneira Company (NASDAQ: LMNR). It currently offers 10-acre or larger homesites, and includes a stallion barn, paved roads, water wells, irrigation piping, stables, the main residence, and a world class racetrack. Its foaling barn was the site of 16 births this spring.
A portion of the proceeds from the Wine Country Auction goes to San Luis Obispo charities that support healthcare, education, and greater community services. Last year, $68,000 went to nonprofit charitable groups.
Windfall Farms hosts charity functions, wine tastings, business events and corporate retreats throughout the year. "It's important to be connected to the community," says says Greg Boyd, general manager of Windfall Investors LLC. "Windfall Farms' beautiful grounds and facilities are natural backdrops for the needs of businesses and community organizations."
The Paso Robles Wine Festival is the marquee tasting event held along California's Central Coast. The annual festival is always held the third weekend in May and offers guests the opportunity to taste Paso Robles wine in the town's Downtown City Park. The Wine Festival is complete with winemaker dinners, live music, and open house festivities at area wineries throughout Paso Robles Wine Country.
The Wine Festival Dinner and Auction will be held in a temperature-controlled tent in Downtown City Park in Paso Robles. For more information about the festival and dinner/auction, go to http://www.pasowine.com/. For information about events and properties at Windfall Farms, contact Meegan Huff at (805) 239-0711, meegan@windfallfarms.net.
Limoneira Oranges, Specialty Citrus And Specialty Crops
Limoneira has approximately 2,000 acres of orchards on three ranches in the San Joacuin Valley, approximately 50 miles north of Bakersfield. These ranches fall under the Company's Northern Farming Operations and help provide geographic and product diversification.
While we are primarily known for our high quality lemons, we also grow oranges. For many decades, the Valencia variety of oranges was grown in Ventura County primarily for export to the Pacific Rim. Throughout the late 20th century, developing countries began producing the larger, seedless Navel variety of oranges that successfully competed against the smaller Valencia variety of oranges. California grown Valencia oranges are available from March to October, with peak production periods occurring between June and September. California grown Navel oranges are available from October to June, with peak production periods occurring between January and April. Approximately 19% of our orange plantings are of the Valencia variety and approximately 81% are of the Navel variety.
A few decades ago in response to an ever changing marketplace, we began growing specialty citrus varieties and other crops that we believed would appeal to changing North American and worldwide demand. As a result, we currently have approximately 400 acres of specialty citrus and other crops planted such as pummelos, Moro blood oranges, Cara Cara oranges, Satsuma mandarins, sweet Meyer lemons, proprietary seedless lemons, pink variegated lemons, Minneola tangelos, pistachios, cherries and Star Ruby grapefruit.
Acreage devoted to specialty citrus and other crops in California has been growing significantly over the past few decades and we expect this trend to continue as consumers search for new taste sensations.
Steve Cushman, President Of The Santa Barbara Chamber Of Commerce On Limoneira TV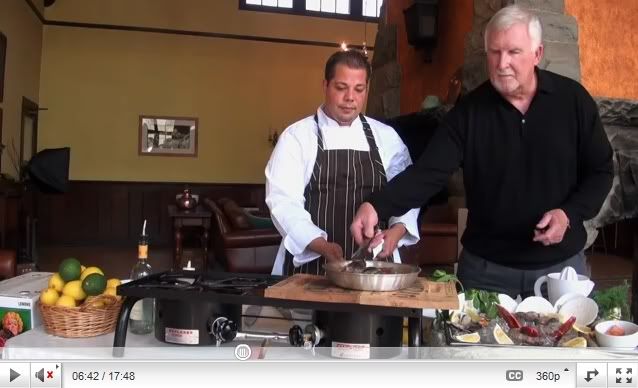 In the most recent "Cooking with Chef Jason Collis, guest Steve Cushman, President of the Santa Barbara Chamber of Commerce, teamed up with Jason to prepare a delicious Italian Lemon Herb Pasta with Seafood. Scallops, clams, prawns, Texas shrimp, salmon, and Maine Lobster and, naturally, delicious Limoneira Lemons. Step by step instructions to create this mouth watering dish can be viewed at www.limoneira.com/agribusiness/lemons.
The Santa Barbara Chamber's mission is to foster a vibrant economy and improve the quality of life for all who live and work in the region. The Santa Barbara Chamber is the oldest and largest business organization in the Tri-County Region.
Limoneira Winner's Block
This month our lucky winner is Sheryl Ann Geraci of Santa Clarita, California. As our monthly winner, Sheryl has won a Limoneira Orchard Fresh or Lifestlyes Gift.
Congratulations Sheryl!
For your chance to win, make sure you're on our mailing list to be entered into our monthly drawing. To join click here or visit our website at www.Limoneira.com
Be sure to check out our other contests and drawings for additional changes to win prizes.