The Birthday Wall: Create a Collage to Celebrate Your Child
by Dawn Herring
I'm excited to share with you my new e-book, The Birthday Wall, which is a detailed, step-by-step instructional book I've written that shows how to create a multi-dimensional, colorful visual collage to help celebrate your Child's birthday! As creator of this family tradition, I share how to research, plan, gather, create, and display all the elements of your child's Birthday Wall, which can enable you to validate, affirm and show appreciation for your child with who they are right now. You can buy it
here on Amazon or
here
on Smashwords
for just
$2.99

.
**A BIRTHDAY WALL STORY, FEATURING SARAH JOYCE BRYANT AND HER SON CODY**:
Refresh Your Kids
When a loved one passes on who your child was

close

to, it may help to provide them with a journal to record their

feelings

about that person so they have a powerful way to

keep the memory

of that special relationship

alive

.
Refresh Your Self
Find ways to let your love for yourself linger by doing something that

refreshes

and

enlivens

you.

Nourish

and

nurture

your soul in ways that add strength to

who you really are

so you are enabled to offer your unique purpose to the world.
For Your Journal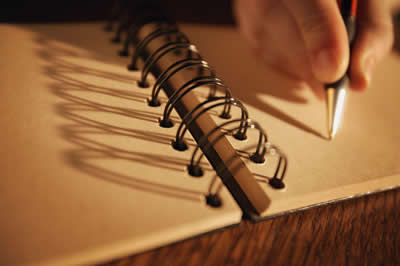 Journaling Tip:
Use your journal to keep in touch with those you love, even if it's just to express how much you loved their essence.
***
Q: Does writing a journal entry to someone you love who is no longer with you help you stay connected, or do you find that too "out of this world"?
I see using words to express my love for someone helps me to stay in tune with what really matters to me. Whether it's capturing details of my time with them or even writing a short note to let them know how I feel, my journal is a private, safe place to connect with my feelings.
You're welcome to join me in a new journaling exercise for your emotional awareness that I published in Outlet E-zine and am actively engaged in with my journaling practice.
You're welcome to share your discoveries by replying to this issue of Refresh Journal!
***
You're welcome to reply to the weekly journaling question; I may share it in a future edition of Refresh Journal.
My Blog Post:

The Real Thing
You're welcome to subscribe to my blog Refresh with Dawn Herring so you will always get my latest posts in your email to read at your convenience.
THE ARTIST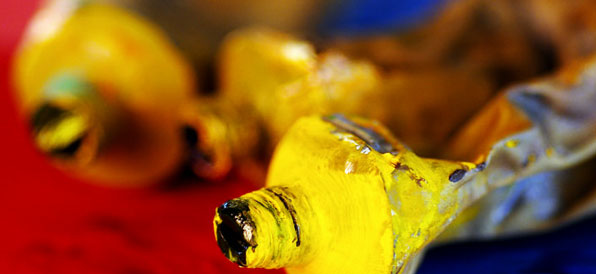 My

love for art

lingers in my heart and is activated by the time I spend engaged in my Authentic Refreshment.
When you recognize the
benefits
gained by the time you spend creating, in whatever way you choose to express yourself, you can enable yourself to grow and develop in ways that help you understand yourself better and uncover
who you really are
.
Take the time to linger in what you love today.
It's time well invested.
"Add just a few minutes of nothing to your daily schedule, and empty time will begin to work its magic. It will reconnect you with your core self, the source of pure joy you felt in your sweetest memories.
"
#JournalChat special guest, journal keeper, and friend,
for her encouraging and appreciative words:
"You are a gracious hostess and I am always amazed at the quality and depth of the conversation that results [on #JournalChat]."
Essence.
All that makes a thing what it is, its nature.
An Indispensable quality or element.
When we meet someone for the first time, the impression they leave is the quality of their essence, whether gentle, charismatic, kind, fun, or just plain out-of-the-box different.
It's often the essence of the person that draws us to them, initiating the desire to be around them and learn how they do life.
When someone we love and appreciate moves on from this life into the life beyond, it is their loving essence that lingers in our hearts and minds that we miss the most, what makes that person who they are/were.
When we're in a place of longing for being with that person once again, it's that lingering love we can appreciate that keeps their memory alive. It's what we talk about when we share stories of what they used to do and say that we loved so much.
One of the best essences of my grandmother, who passed away, was her gentle kindness towards me. She always made me feel welcomed and loved, even cherished. I remember fondly how when we would sit together on the couch to chat, she would hold my hand. Her skin was soft and her touch was gentle. Holding hands was her way of connecting with the person she loved and wanted to spend time with.
When we look to remember that love we shared with one who has gone before us, we can use our journals to stay "in touch" with who they are/were to us.
We discussed the benefit of using our journals to honor the relationships we have held dear during our latest #JournalChat Live session with Kathleen Pooler as our special guest. Our topic was Your Journaling: Honor the Love. Highlights are below.
Also included are refreshing tips for your kids and your self, plus a lovely, heart-felt song by Alan Jackson titled, "Remember When."
When you feel the need to "connect" with someone you loved who has passed, use your journal to stay in touch with your feelings, emotions and perspective on that relationship and honor the love that lingers in your heart.
And thanks for making Refresh Journal part of your connecting.
Your Refreshment Specialist
Host of #JournalChat Live and #JournalChat Links edition
#JournalChat Pick of the Day for week ending 5/31/13:
Monday's Pick:
#JournalChat Links Edition on Holiday
Tuesday's Pick: Transformative Journal Writing by Janine VanderWhitte, LPC
Thursday's Pick: Your Journaling: Honor the Love #JournalChat Live Transcript
**Friday's Pick: "Dear Journal" - Journaling Insights #2 by Juliet Platt
**This link has been chosen for Pick of the Week; please read about this week's #JournalChat Live topic in the box below.
JournalChat Pick of the Week:
When you write in your journal, is it full of rants, summaries, and maybe a great idea or two? Do you ever desire to ask questions and get some answers?
Juliet shares an inspiring approach to your next journal entry: Address yourself as if you are full of wisdom and intuition and guidance for exactly what you need. Because, guess what? You do have all of that, and you can access it in your journal simply by talking to yourself or say "Dear Journal", and write your heart on the page.
For this week's #JournalChat Live, we will discuss how we can use our journals to access that inner wisdom by addressing ourselves, asking questions and getting answers. Our topic will be Your Journaling: Self Talk.
You're welcome to read this post prior to the Live chat on Thursday, and perhaps write an entry about how you could use your journal to ask questions and get answers from your inner reserve of inner wisdom. You're welcome to share any discoveries you've made during our chat.
So join us on Thursday, June 6, 2013 at 5 p.m. EST (2 p.m. PST) for #JournalChat Live on Twitter. Be sure to use the #JournalChat hashtag in your tweet! I recommend tweetchat.com.
Highlights from #JournalChat Live
Our topic for #JournalChat Live this past week was Your Journaling: Honor the Love as we discussed using our journals to stay "in touch" with those we loved who have passed on. Highlights are below.
Here are insights from our special guest, Kathleen Pooler, and her post, Reflecting on My Mother's Circle of Love: A Memoir Moment:
When I saw [my Mom] had notes stuffed inside books, etc, I knew it was time [for a journal]. A journal can be a sacred place to share your deepest feelings without concern for what others will think. [Mom] was very ready for it and she liked to share her notes with me. She tells me it's like having a conversation with Dad. She feels connected. It has made all the difference in the world, she tells me! A great consolation to me and the rest of family. She writes in the form of conversational letters, updating him on family and letting him know she misses him. I think she needed to maintain a connection so badly that it felt consoling right from the start. She'll say, "Well, I have to go write to Dad now!" Journaling is a pathway to healing--I mean getting through the day to day struggles of coping with loss.
Here's my point of view and insight:
Our journals can be used for all sorts of purposes; journaing can be such a beneficial blessing to any need we have. When we pay attention to our emotional/relational needs, we can often determine ways our journals can work for us. When we grapple with a significant loss, our journals can be just the tool to help us keep "in touch" with our feelings. We can use a dialogue approach in our journals for a variety of reasons, but even to stay connected with loved ones. Journaling can help us see the benefits of how our relationship helped us to be better people, honoring the love we shared. Our journaling gives us a place to grieve loss and honor the love at the same time. It's like permission for our hearts.
From Madeline Sharples:
I used a journaling book Mourning & Mitzvah for a year after my son died. Some prompts were to write him letters. My journals helped me put the pain on the page, and served as ways to remember the material for my memoir. Even fourteen years later I feel his presence. It's never left me. Writing about and to him makes it more real. And my memoir served to keep Paul's memory alive. I've written about writing down the pain. It helps us find the hidden gifts that come as a result of our pain. Finding the benefits is so much more healing than wallowing in our grief - though we do need to grieve too. Everyone grieves in his/her own way and time. We should not judge how anyone grieves or tell them to stop.
From Susan Ekins:
I know a couple that was so devoted like that. He's passed on and she still writes to him. I agree it's beautiful to do that. Maybe I should write to my Mom, who passed away a year ago. I'm impressed with the proactive nature of journaling to our loved one as a way to help us deal with grief.
And to Summarize:
Honor yourself by honoring your feelings. Feelings are not right or wrong, they just are. Keep Journaling.
Use your journal to stay connected with one you have loved.
Check out the transcript for #JournalChat Live on 5/30/13. Special Thanks to Kathleen Pooler for her fabulous post, Reflecting on My Mother's Circle of Love: A Memoir Moment , which was our journaling resource for this week's live chat.
Join us on 6/6/13 at 5 EST/2 PST for our next session of JournalChat Live. Topic is in the section for Pick of the Week.
SPECIAL FEATURE
YOUR AUTHENTIC REFRESHMENT
Interviews of Engagement
An Authentic Refreshment is one that enables you to
appreciate
yourself for who you really are, validate your emotions and feelings, and nurture your soul.
From my new blog,
Your Authentic Refreshment, I am featuring interviews from folks who have found and engage in their authentic refreshment and how it enhances and adds value to their daily life experience.
If you have an authentic refreshment you would like to share, please reply to this issue of Refresh Journal and I will give you the details!
***
FOR THOSE OF YOU WHO ARE
STILL LOOKING FOR YOUR AUTHENTIC REFRESHMENT, I HAVE GOOD NEWS FOR YOU!
You are now able to purchase a
30 minute Refresh Session, by phone or Skype, to work with me with the goal of discovering
Your Authentic Refreshment!
For just $25, you will be able to ask questions, set goals, activate your intuition and give space for your refreshment all under the structure and guidance I will provide as Your Refreshment Specialist.
True Love is Always Worth Remembering

Alan Jackson - Remember when
When you desire to stay "in touch" with those who you love who have passed on, focus on the essence of what that person means/meant to you. Share how you feel with a trusted friend who understands your perspective. Give them a chance to share about someone they love too. This gives you both a chance to let the love linger in your hears and minds and celebrate the person who touched your heart.
Let the Love Linger Long.
Dawn Herring
Host of #JournalChat Live and #JournalChat Links Edition on Twitter
Author of The Birthday Wall: Create a Collage to Celebrate Your Child