The Tifton Grapevine




WEEKENDER




Local News, Views & Previews




This Week in Tifton, Georgia --

May 3, 2013







A service of Sayles Unlimited Marketing, LLC
229.387.9688 and 229.848.7043
LOCAL DANCING STARS
TAKE THE STAGE
Alzheimer's Benefit Gala is Saturday, May 4

The "Dancing Stars of South Georgia," a glittering evening of cocktails, fine food and dancing by some of South Georgia's "stars," is this Saturday, May 4, beginning at 6:30 p.m. at the UGA Tifton Campus Conference Center.
This special event benefits the Alzheimer's Association, Georgia Chapter.
Local stars are paired with dancing pros, and their routines are judged by a celebrity panel, including Miss Georgia, Tifton Mayor Jamie Cater, Carolyn Ellis and Jeani Synyard.
Local star dancers and pros include Melissa Chevers & Aubrey Taylor, Keri Jones & Van Jackson, Jay Lacy & Kevin Bailey, Chip Morris & Amanda Johnson, Ginger Sterling Nelson & Angel Aguilar, and Carrie Ann Turner & Alvaro Leyva. Votes determine the People's Choice winner.
Wiregrass Channel 3 on TiftNet cable TV is airing the event live. Both Stevi B's Pizza and Ranchero's Fresh Grill on Virginia Avenue will have televisions tuned to the event for patrons who wish to view it.
For more information about the Dancing Stars, call
229-388-8219
, or
Click Here!
RECAP: THE WEEK IN TIFTON
Relay for Life/YMCA Kids Day/Airman Surprise/ Dancing Stars Prepare for This Weekend
A busy week in ol' Tift Town included the annual Relay of Life, YMCA Kids Day at Hunt Park and the Stafford Aquatics Center, a local airman just home from Saudi Arabia surprising his kids at G.O. Bailey Primary School, and local "Dancing Stars" preparing for this Saturday's big gala.
Click the video above to see the week that was!

This Saturday, May 4: Music by Austin Kilby, 6:30 p.m.-10 p.m.
Join Us for Dinner!
New Weekend Event has Music, Food, Fun
The first Tifton Turfgrass Festival is this Saturday, May 4, at Fulwood Park and the event is free.
It includes a Kids' Festival and a Lawn and Garden Show, both from 9 a.m. to 1 p.m. They will be followed by a music festival with performers, from 1 until 10:30 p.m., including Cole Taylor, Grandpa's Cough Medicine, Soul Gravy, The Van Lears, East Beach Blues, Caylee Anna, Travis Denning and Stone Creek Band (with Tifton Mayor Jamie Cater and singer Austin Kilby).
The Coastal Plains Regional Library system will also be there with a "Dig into Reading 2013!" event featuring an arts and craft station, coloring, bookmarks and summer reading program information.
Also available will be food vendors, games, face painting and other activities.
Tuesdays-Saturdays
11 a.m.-3 p.m.
Evenings Available for VIP Private Dinner Parties of 20 or more
Reservations are Necessary!
401 N. Love Ave., Tifton, Ga.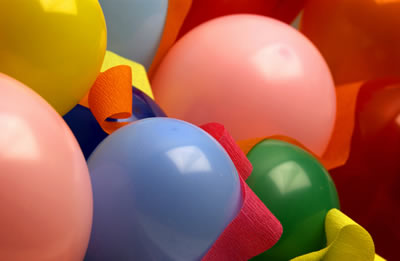 Sumner Event is Open to All Ages in Area
A dance for those with special needs is set for 7-9:30 p.m. Friday, May 10 at the Sumner Auditorium Gymnasium, 706 Walnut St., Sumner.
Individuals with special needs get in free along with a companion; all others pay $5. Concessions will be available. For information, call 229-776-0166.
MOTHER'S DAY IS COMING!
Treat Your Mom to a Speci
a
l Cake or Cupcakes
We can make
specialty cakes!
We are a family-owned and -run business that specializes in 10 and 12 little layer cakes and cup cakes.


We carry more than 20 different flavors and varieties.
"Let us show you how sweet your special day can be!"
215 Main Street South, Tifton, Ga.
229-238-2526
Fundraiser includes music, food, art show
Janisse Ray, a South Georgia naturalist and conservation writer, will read from her works on Saturday, May 11 at Blackshank Pavilion, 457 N. Carpenter Road, Tifton.
Her appearance is part of a fundraising event for the WWALS Watershed Coalition: The Willacoochee, Withlacoochee, Alapaha and Little River System.
The event begins at 3 p.m. with an art show and silent auction; Ray will read from 4-5 p.m.; and a pot luck supper will be from 5-6 p.m. with music by the First United Methodist Church Bluegrass Band. Attendees are asked to bring a covered dish to share.
Ray's first book, "Ecology of a Cracker Childhood," is a memoir about growing up on a junkyard near Baxley. The New York Times

said of Ray, "The forests of the South find their Rachel Carson."
She has written several other books, including "Pinhook: Finding Wholeness in a Fragmented Land," "Drifting into Darien" and "A House of Branches," a book of poetry. Her awards include the American Horticultural Society Book Award, the American Society of Journalists & Authors Arlene Eisenberg Award for Writing that Makes a Difference,

Southeastern Booksellers Award for Nonfiction, the Southern Environmental Law Center Award for Outstanding Writing on the Southern Environment, the Southern Book Critics Circle Award for Nonfiction, and the American Book Award in 2000.
The WWALS fundraiser has a $5 individual admittance fee and a $10 fee for families.
Blue Devil Big Bass Classic benefits Team
A Big Bass Classic benefitting Tift County High Blue Devil football will be this Saturday, May 4. Registrants may fish anywhere, and the weigh-in will be at 4 p.m. at Brodie Field.
First Prize is $250; 2nd Prize, $150; and 3rd Prize, $100. There is a $50 entry fee. Registration and social will be from 6-8 p.m Friday, May 3 in the TCHS parking lot with a football update and rules meeting at 6:30 p.m.
For more information, call Nelson Kunes at 229-402-0990.
Hear what P
eople are Saying about
"This is perfect!"
"I love the breaking news!"
"This is wonderful!"
"I love your newsy 'paper'!"
"I enjoy receiving the Tifton Grapevine!"
(Actual emailed replies. Thanks for your support.)
They Heard it Through the

Grapevine

!
YOUR WEEKEND
At a Glance....
FRIDAY, May 3
Concert at Veteran's Park, Vince Stracke, noon, Downtown Tifton.
ABAC Graduation, 6 p.m., Gressette Gym, ABAC campus, Tifton.
Blue Devil Football Big Bass Classic, 6 p.m. registration & social, Tift County High parking lot.
SATURDAY, May 4
Tifton Turfgrass Festival, 9 a.m., Fulwood Park, Tifton.
Blue Devil Football Big Bass Classic, 4 p.m. weigh-in, Brodie Field, Tifton.
Dancing Stars of South Georgia,

6:30 p.m., UGA Tifton Campus Conference Center, Tifton

Austin Kilby

performs, 6:30 p.m., Hilton Garden Inn, Tifton.
April 25
Mary Sue Walker Adkinson, 72, Fitzgerald

April 26
Christopher Raphael Sears, 21, Tifton
Alma Beggs Kennedy, 100, Tifton

April 27
Charles Henry Cone, 67, Enigma
Eston Dennis, 86, Nashville

April 28
Curtis Coney, 59, Tifton
James Ralph Walker, 57, Tifton
Joseph Thomas "Joey" Moore, 56, Enigma
Jo Ann Watts Dorman, 65, Enigma
Angela McCard Fiveash, 73, Ashburn

April 29
Bessie Mae Miller, 77, Tifton

Rosa Kate Washington, 83
,
Enigma
Lois Estelle Quinn Phillips, 93,
Ocilla
April 30
Eileen Jordan, 59,
Tifton
SERVING YOU WITH PROFESSIONALISM
BEFORE, DURING & AFTER THE SALE
Give Dwana Coleman a call:
229-386-4222
READY FOR YOU TO MOVE IN:
This 3 BR, 2
1/2
bath home in Tifton has 1,837 square feet; a large, open floor plan; a breakfast area with bar; formal dining room; double garage; MBR suite with walk-in closet, whirlpool tub; covered back porch and privacy fence -- a great place to host family & friends for a barbecue!
MLS# 121559
$146,000
Call Us Today!
Have news for the Grapevine?

Contact us today!